Osaka is Japan's second largest metropolitan area after Tokyo. Japanese cuisine offers an abundance of gastronomical delights with a boundless variety of regional and seasonal dishes as well as international cuisine, here. Restaurants range from mobile food stands to centuries-old ryotei, atmospheric drinking places, seasonally erected terraces over rivers, cheap chain shops and unique theme restaurants about ninja and robots. Get an unforgettable gourmet experience with delicacies such as Takoyaki to Globefish along the night markets. As the second largest city in Japan, Osaka has a great many things to offer in terms of nightlife as well. A diverse and interesting selection of clubs, bars and live venues await you here. If you're looking for places to enjoy a night of partying, drinks and music or even just some good old dancing, we've got you covered! Read on to learn about the best things to do at night in Osaka.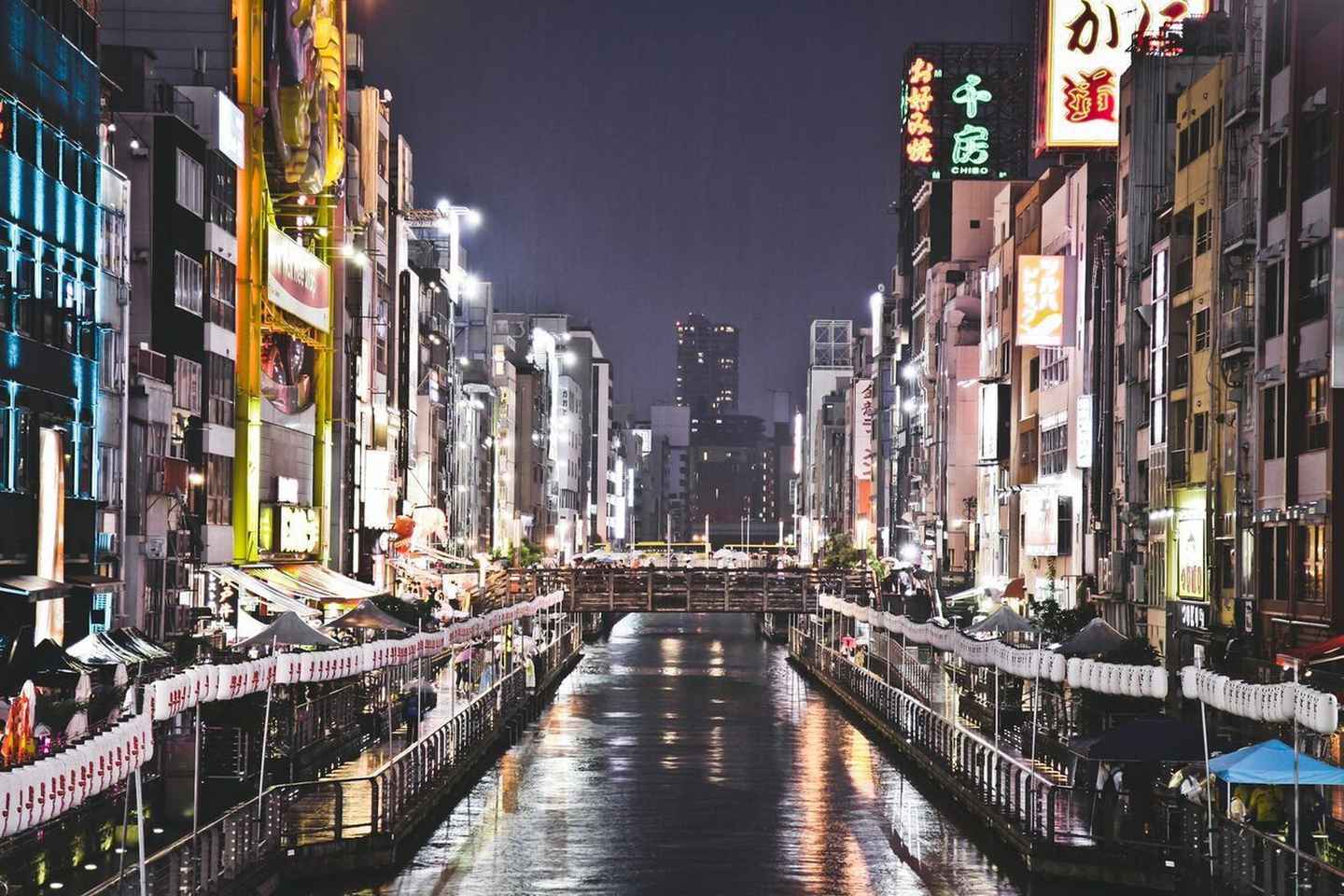 Get off the tourist trail and explore the old backstreets and markets of Osaka on this 3.5-hour tour! Discover the New York-inspired neighborhood of Shinsekai, and see what ghosts still linger on the streets. Wander through the flashy, glittering, famed district of Dotonbori and sample famous Osaka treats, such as Kushi-katsu and takoyaki octopus balls. Find out why Osaka is considered the heart and soul of the Kansai region now!
Osaka: Soul of Kansai Tour with Japanese Snacks

Duration: 3.5 hour
Discover the culinary traditions of Japan in Osaka, one of Japan's best food cities, during this small-group, 2.5-hour cooking lesson. Master traditional Japanese cooking techniques and learn new recipes for your favorite Japanese dishes from the best. Taste Japanese foodstuffs like green tea, takoyaki, and miso soup. Or even enjoy a sake and beer! This small group tour with a maximum of eight participants ensures a personal experience. With prices from just 84.00 USD, it is indeed a great deal.
Osaka Traditional Japanese Cooking Class with Small-Group

Duration: 2 hours 30 minutes
Learn to roll sushi like a pro during this 2.5-hour sushi-making class in Osaka with an expert instructor. Learn to roll sushi under the guidance of a licensed chef and feast on a dinner of sushi, miso soup and a Japanese omelet here. You can even upgrade to wear a yukata during your lesson, or sample sake and Japanese beer. The small-group class limited to eight people ensures a personalized experience as well.
Osaka Sushi Cooking Class with Sake and Beer Tasting Option

Duration: 2 hours 30 minutes
The perfect fusion combing the famous food scene of Osaka with the local knowledge of some of the most unique drinking establishments in town. Enjoy great local food, delicious drinks and boutique bars on a walking tour through the heart of Namba, Shinsaibashi and Amemura. Sample local favourites including fresh sushi, grilled yakitori and a huge range of drinks possibilities as your English speaking guide expertly navigates through the backstreets!
Osaka Backstreet Night Tour

Duration: 3 hours
Enjoy the glitz and glam of Osaka at night through this 3-hour long bar hopping tour in Namba! Inclusive of 1 drink and 2 food dishes, you'll be able to immerse in an authentic Japanese night scene where many locals gather at izakaya bars at night after a long day or week at work. Savor in the local flavors best paired with a local drink of your choice, but we recommend the classic sake of course! On this tour, you'll be able to enter into not only one but three izakayas, led by your local tour guide, for a complete and hassle-free Osaka nightlife experience.
Bar hopping food tour in Namba

Duration: 3 hours

Price: 65 USD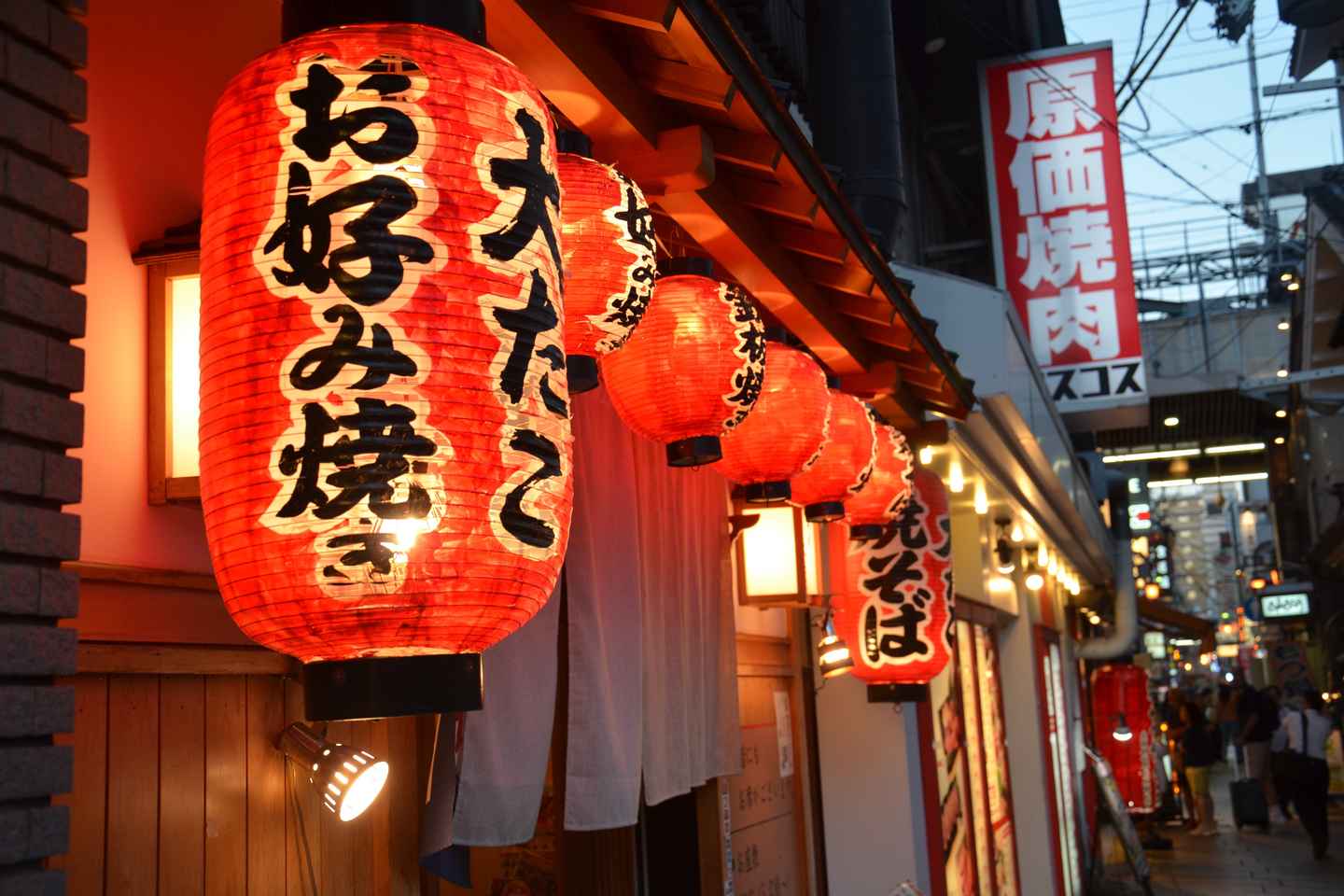 Take a walk through Dotonbori's secret alleys and see the lights of the shrines and beautifully lit areas for yourself on this 3-hour night food tour. Enjoy Osaka's specialty, Kushikatsu and see how the older generation of Japanese enjoy an evening out. Or head up to the elevated halls of the most offbeat bars and finish up with a yummy local dessert!
Nightlife Osaka Food Tour

Duration: 3 hour
Get acquainted with one of Japan's most famous traditions during a tea ceremony and kimono-wearing experience in Osaka. Get on a hands-on cultural experience which is ideal for first-time visitors and learn more about the local culture from a tea master. From just 51.00 USD, this ceremony exposes you to the respectable traditions of Japan. What's more? You'll even get a chance to sample Japanese sweets and enjoy premium green tea while you're at it!
Tea Ceremony in a Kimono in Osaka

Duration: 60 to 90 minutes
Experience the world's finest steak in Japan's culinary capital through this hands-on cooking class that is memorable, fun and delicious. Join in the fun and experience the custom-built 'teppanyaki' cooking studio and discover some of the tricks and secrets of Japanese cooking. Match your creation with local craft beer, sake or green tea and enjoy a truly unique experience!
Teppanyaki Wagyu Cooking Experience

Duration: 2 to 3 hrs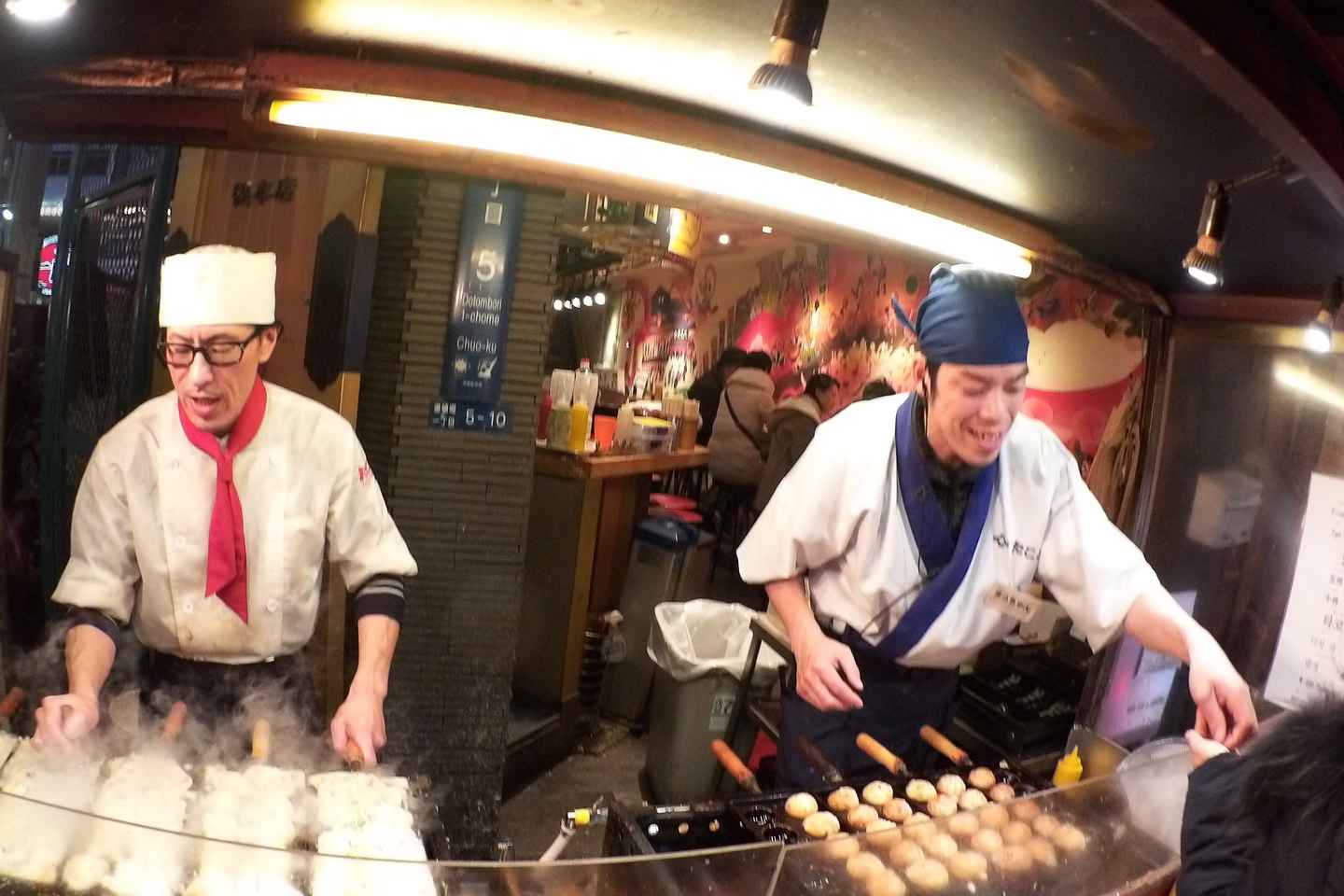 Enjoy a variety of local dishes along with alcoholic and soft drinks on this 3-hour evening street food hopping tour. Marvel at the variety of Osaka's comfort foods and get insider tips on what to see and do from a local guide and interpreter. Experience the local way of life through this gastronomical adventure!
Osaka 3-Hour Evening Street Food Hopping Tour

Duration: 3 hour
Dressed in your favorite Japanese character, drive a go-kart on the public streets of Osaka. Traveling on a tight schedule? Fear not as can get to choose a plan to fit your schedule. This tour is great for bonding between family and friends, where you are sure to create many beautiful and significant memories as you drive along the course. Feel the wind blow against your face as your ride at top speed and transform into a temporary race driver here. A 2 to 4-hour long adventure, you will surely see Osaka from a different perspective after such a full-filled and thrilling ride!
Official Street Go-Kart Tour - Osaka Shop

Duration: 2 to 4 hours
Experience the vibrant culture of Osaka
Osaka is famous for its vibrant local culture, its great food and the peculiar dialect called Osaka-ben in Japanese. Looking for more places to visit? Dotonbori is a great place to visit, especially at night. The area never truly sleeps, with some restaurants even opening for 24 hours. Dotonbori is famous for its canal and the vibrant lit up signs and posters along the road and river. It offers plenty of food, drink and entertainment venues for locals and tourists alike, making it one of the most popular places to go in Osaka. Indeed, the city has plenty to offer and the surrounding cities and hillsides are full of great places to visit. It's no wonder tourists from all over flock to Osaka.
Disclosure: Trip101 selects the listings in our articles independently. Some of the listings in this article contain affiliate links.
Get Trip101 in your inbox
Unsubscribe in one click. See our privacy policy for more information on how we use your data