Szczecin is a historical region with scenic landmarks and fascinating attractions perfect for a holiday visit. This cultural center is home to museums, universities, and libraries that you'll see as you stroll across the locality. You will also be amazed by the picturesque of ancient buildings standing tall around the region. Ducal Castle is one structure you should visit, it was constructed during the medieval period. You can also tour the port and enjoy glancing at huge cruise ships ferrying people to different parts of the world. Read on below for more information on the top things to do in Szczecin, Poland.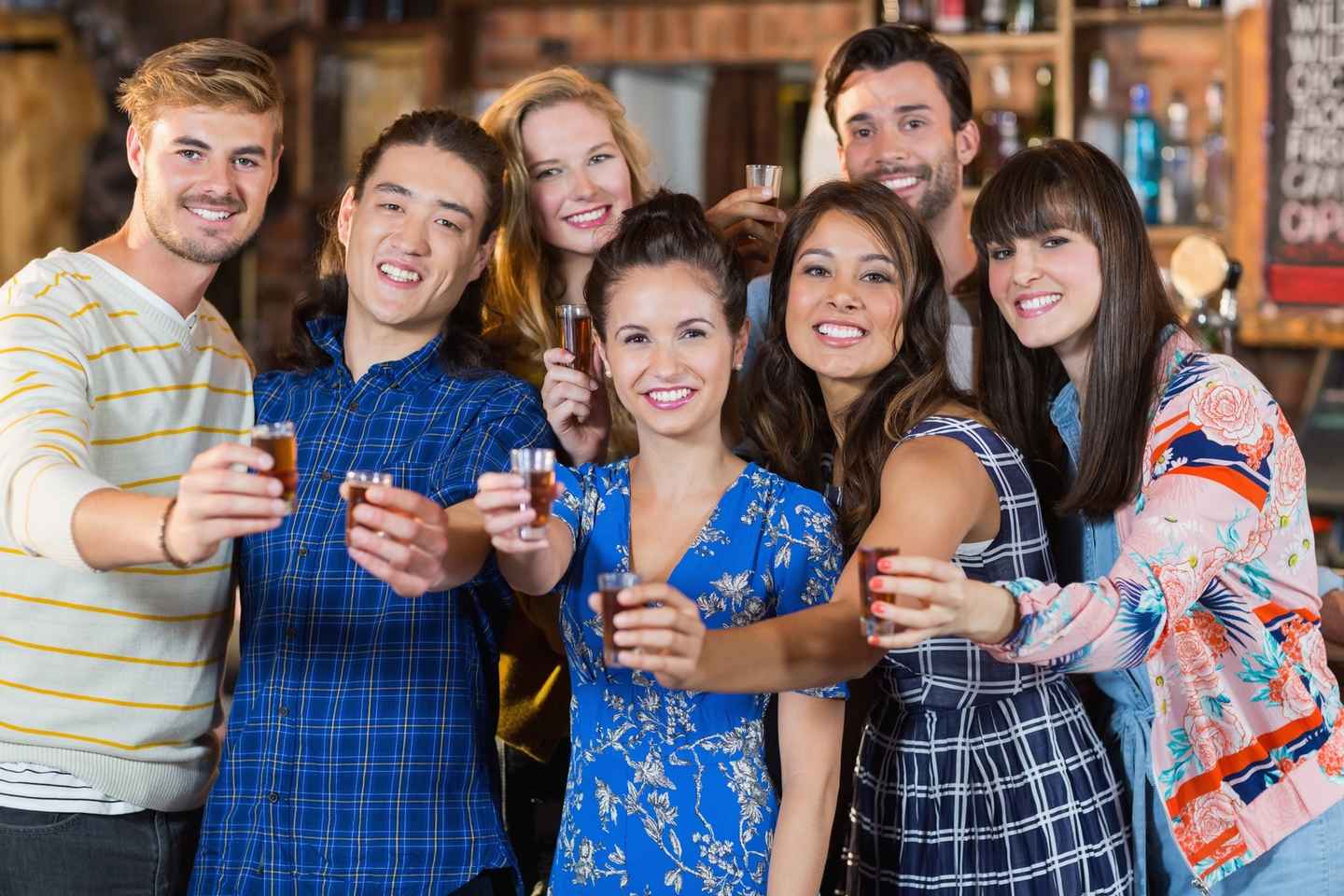 Poland is known for its love for vodka among other things. Now, if you consider yourself a connoisseur of vodka, or want to explore Poland's vodka culture, this tour is your best bet. In this tour, you'll get to taste six different types of vodka at multiple locations. You'll get a meaningful insight, as well as understand how vodka is produced and manufactured, and identify the quality of the vodka. While you sample tasting varieties of vodka, you can also enjoy gobbling up delicious Polish snacks.
Szczecin: Private Vodka Tasting Tour

Duration: 2 hour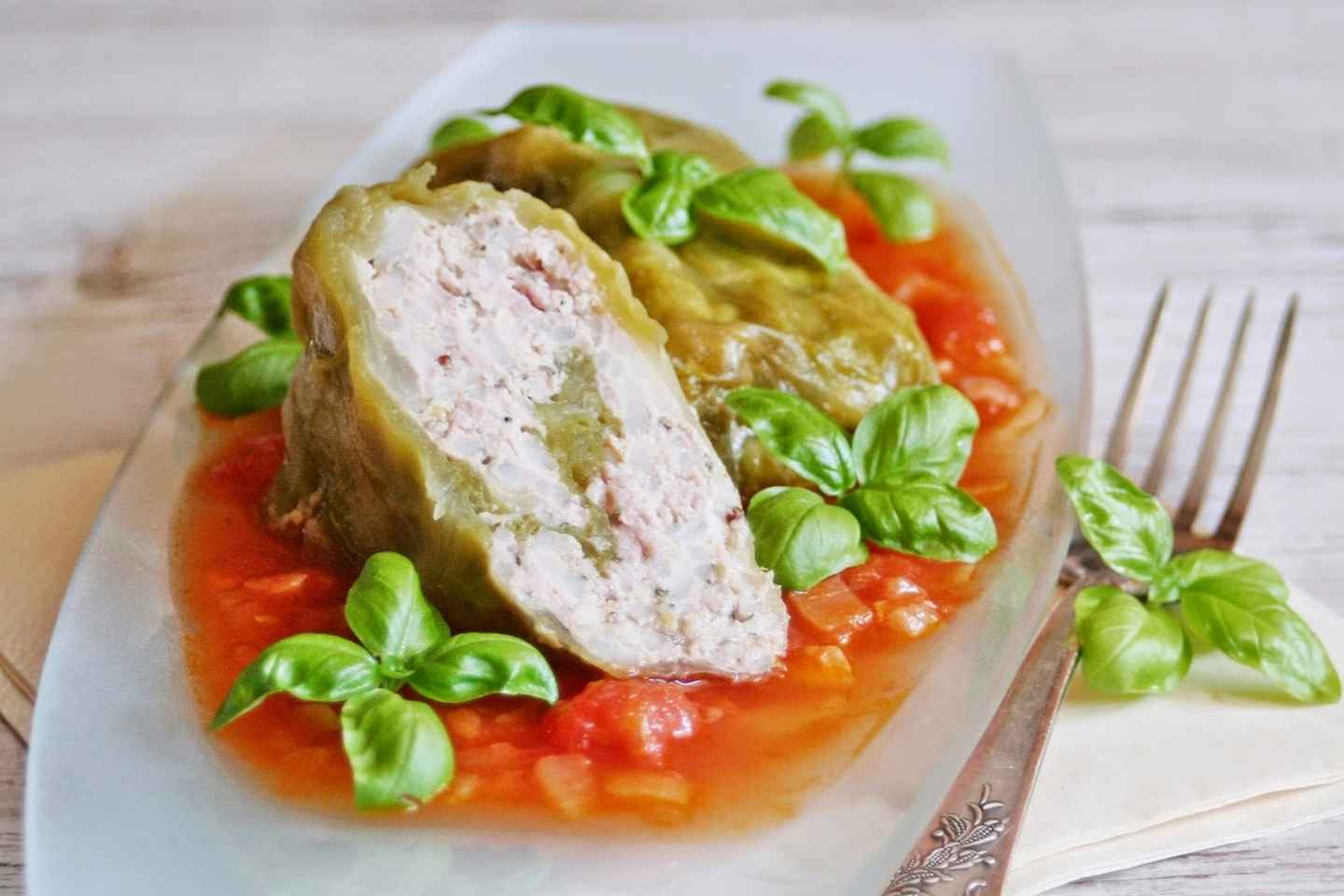 While in Szczecin, Poland, the best way to explore the city is by going on a walking tour with an expert guide. This walking food tour will enable you to experience the country's rich culture when it comes to eating and seeing places. The guide will take you to the best places where you can devour the best Polish cuisines such as the traditional soup, dumplings, and Polish meat, among other specialty dishes. And you'll also get to visit the most important historic landmarks of the city, as well.
Szczecin: Private Traditional Polish Food Tour

Duration: 2.5 hour
3. Get the best views from Wały Chrobrego
Waly Chrobrego or Chrobry Embankment, and formerly known as Haken Terrace, is a historical landmark in Szczecin, Poland. It is an elevated observation deck that dates back to 1902 and is situated along the Oder river. The tower is around 500 meters (1640 feet) long and offers blissful views of the water, along with iconic buildings like Ducal Castle, the National Museum, and the Cathedral Basilica of St James the Apostle. Waly Chrobrego was constructed and designed by Wilhelm Meyer-Schwartau.
Wały Chrobrego

Address: Wały Chrobrego, 71-899 Szczecin, Poland

Website: Wały Chrobrego

Opening hours: 24 hours (daily)
4. Marvel at the architecture of Karlowicz Philharmonic
Founded in 1948, Karlowicz Philharmonic or the Mieczysław Karłowicz Philharmonic Orchestra is a 13,000-square-foot (1208 sqm) philharmonic located in Konzerthaus - a historic site in Szczecin, Poland. It was awarded the European Union Prize for Contemporary Architecture in 2015, post its renovation. The philharmonic comprises the main concert hall, and a smaller hall with a capacity of 1,000 seats and 200 seats, respectively. Along with these, there are several conference rooms as well. Due to the shape of the building - the ice-like structure and ribbed glass exterior, the philharmonic lights up at night and it has become an architectural landmark in the city.
Karlowicz Philharmonic

Address: Małopolska 48, 70-515 Szczecin, Poland

Website: Karlowicz Philharmonic
5. Have a snack at Café 22
Editor's Note: Photo taken from the establishment's official social account
Looking for a place to take your date for a lovely dinner? Or are you out and about for a family get-together? Then, whenever you find yourself in Szczecin, Poland, make sure to visit Cafe 22. Situated on the 22nd floor of one of the tallest buildings in the city, this cafe boasts 360-degree views of Szczecin. The cafe exudes a classy and charming vibe. Try out the panini with smoked salmon, a country burger, and an array of delicious pastries and coffee.
Café 22

Address: plac Rodła 8, 70-419 Szczecin, Poland

Website: Café 22

Opening hours: 10am - 9pm (daily)
6. Get back through time at the Rampart of Brave
Visit the Rampart of Brave for a glimpse of the area's history. This historical landmark is a popular destination among locals and international tourists looking to enjoy some time outdoors. The site provides you with beautiful alleys with scenic views leading to various points of the region. A boat ride along the river will provide an unprecedented view of the monument. The structure is a true representation of Polish culture, from its constructional design to technique. A tour to the point will serve as an educational opportunity and also as a chance for you to spend some quality time with your family.
Rampart of Brave

Address: Wały Chrobrego, 71-899 Szczecin, Poland

Website: Rampart of Brave

Opening hours: 24 hours (daily)
7. Enjoy scenic views at House of Loitzs
House of Loitzs is a stopover point for you must go to if you're visiting Poland for the first time. The scenic view of diagramed bricks and unique window frames will leave you standing in awe. The decorations here have great similarities with the ones at Ducal Castle. You will also learn that the house was once used as the residence for bankers and merchants of the region. Take a trip to the region during your holiday and admire this 15th-century building.
House of Loitzs

Address: Kurkowa 1, 70-543 Szczecin, Poland
8. View antique art collections at the National Museum in Stettin
Complete your holiday adventure list by touring the National Museum in Stettin. The building is known for its distinct architectural design and the tarnished grey painting on its walls that will surely catch your eye. In terms of the general appearance, you'll find the structure outstanding compared to other buildings in the region. The museum features antique art collections that depict the cultural values of the area and the creativity of people. You can enjoy your time here by viewing paintings, statues, and deities from different cultures, too. Most of the antiques you will find at the museum are from non-European cultures.
National Museum in Stettin

Address: Wały Chrobrego 3, 70-500 Szczecin, Poland

Website: National Museum in Stettin

Opening hours: Tue - Sun: 10am - 6pm (closed on Mon)
9. Spend time at the Museum of Technology and Communication
Marvel at the beauty of classic automobiles in the Museum of Technology and Communication. The museum has a wide range of vehicles on display for you. The cars differ in color, shape, and design. It will also come to your attention that the gradual improvement of technology over the years has defined how we live today. The amazing collections of separate brands of vehicles will definitely startle you and your kids, too. Everything, from ancient technological devices, bikes, and engines, awaits you during your leisure time if you spend it in this museum.
Museum of Technology and Communication

Address: Niemierzyńska 18A, 71-441 Szczecin, Poland

Website: Museum of Technology and Communication

Opening hours: Tue - Sun: 10am - 3pm (closed on Mon)
10. Interact with birds at Papugarnia Carmen Szczecin
Feed parrots and indulge in other fascinating activities at Papugarnia Carmen Szczecin. The bird paradise holds more than 120 known species. The attraction lets you interact directly with nature's gems. It also gives you information about the various parrot species in the wild and the ones that are kept as pets. The sight of these birds will lighten your day and improve your mood throughout your stay. Some species you will get to see include rico, koku, carmen, bolek, and many more.
Papugarnia Carmen Szczecin

Address: aleja Wyzwolenia 44, 71-500 Szczecin, Poland

Website: Papugarnia Carmen Szczecin

Opening hours: 11am - 6pm (daily)
The beautiful white exterior of Pomeranian Dukes' Castle in Szczecin is just a tip of the iceberg of what the region holds for you. This is a nice place for you to go back in time to meditate and revitalize. The structure was constructed to mirror the art of music in its original designs. This brings out a lovely aura that blends in with your spirit for a fulfilling sightseeing adventure. Walk-in and view the castle holding memories of the country's stories from different eras.
Szczecin: Pomeranian Dukes' Castle Private Walking Tour

Duration: 2 to 3 hours
12. Learn about ancient history at the Plac Brama Portowa
Admire the artistic representation of fine architectural designs at Plac Brama Portowa. The landmark serves as a good spot for taking pictures. At the entrance, you will be welcomed with a unique structure designed by Bartholomé Damart, a popular French sculptor. You will also see other attractive ornaments displayed at the gate. A tour across the park will bring you close to ancient inscriptions of the Latin dialect. The area is always filled with visitors, thus making it an ideal place to meet new people.
Plac Brama Portowa

Address: Plac Brama Portowa 2, 70-001 Szczecin, Poland

Website: Plac Brama Portowa

Opening hours: 24 hours (daily)
13. Rejuvenate with scenic views at Rózanka Rose Garden
Relax to the scenic views of flora at Rozanka Rose Garden. The park is located in a beautiful region close to Arkonski Park. Inside, you'll find benches to sit on and beautiful sculptures of flying geese. This public spot is cared for and maintained by the Roman Catholic Church. Trees, such as cherry trees and cork trees, surround the park, providing shade that you can chill under. The flowers vary in color, scent, and shape, with more than 10,000 varieties available for your viewing at the park.
Rózanka Rose Garden

Address: Pawła Jasienicy 8, 71-899 Szczecin, Poland

Website: Rózanka Rose Garden

Opening hours: 8am - 10pm (daily)
14. Explore Stettins Boulevards for awesome views
Come spend your holiday at Stettins Boulevards for a scenic outdoor adventure. This point acts as a meeting spot for tourists coming from various parts of the globe for a sightseeing adventure. It has a vintage setting that lightens up the atmosphere for a memorable tour. The place is surrounded by other ancient buildings that contribute to the scenic landscape. When you go here, you'll also notice that this boulevard resembles the one in Paris. This is because one person had designed the two structures.
Stettins Boulevards

Address: Nabrzeże Celne, 71-899 Szczecin, Poland

Website: Stettins Boulevards

Opening hours: 24 hours (daily)
15. Have fun at Park Kasprowicza with family
Walk around the scenic terrain at the Kasprowicz Park in Szczecin. The waterways provide you with a lovely leisure activity perfect during a romantic outing. The garden sets you in the right environment for meditating during your free time. It also serves as you as a picnic spot with eye-catching water views and vegetation. The footbridge gives you a panoramic view of the flowing river. You will have children's playgrounds, a pool, and a rose garden at your disposal for a delightful stay.
Park Kasprowicza

Address: Józefa Pankiewicza 71, 71-899 Szczecin, Poland

Website: Park Kasprowicza

Opening hours: 24 hours (daily)
Discover the scenic landscape of Szczecin
Come spend your holiday visiting the many attractions available for you and interacting with nature for a scenic stay. This destination is perfect for you to learn about the history of Poland and also interact with locals.
Disclosure: Trip101 selects the listings in our articles independently. Some of the listings in this article contain affiliate links.
Get Trip101 in your inbox
Unsubscribe in one click. See our privacy policy for more information on how we use your data