Canada is the largest country in North America and famous for its ecological parks, uncorrupted landscapes, mixture of cultures, and rich history. You'll also meet here the most polite and friendliest people on earth. Moreover, this country is home to numerous United Nations Educational, Scientific and Cultural Organization (UNESCO) Heritage Sites, which are landmarks or areas which are chosen as having cultural, historical, scientific or other form of significance.These places are legally protected by international treaties.In case you need help where to start, read on and discover these beautiful and fascinating UNESCO sites in Canada.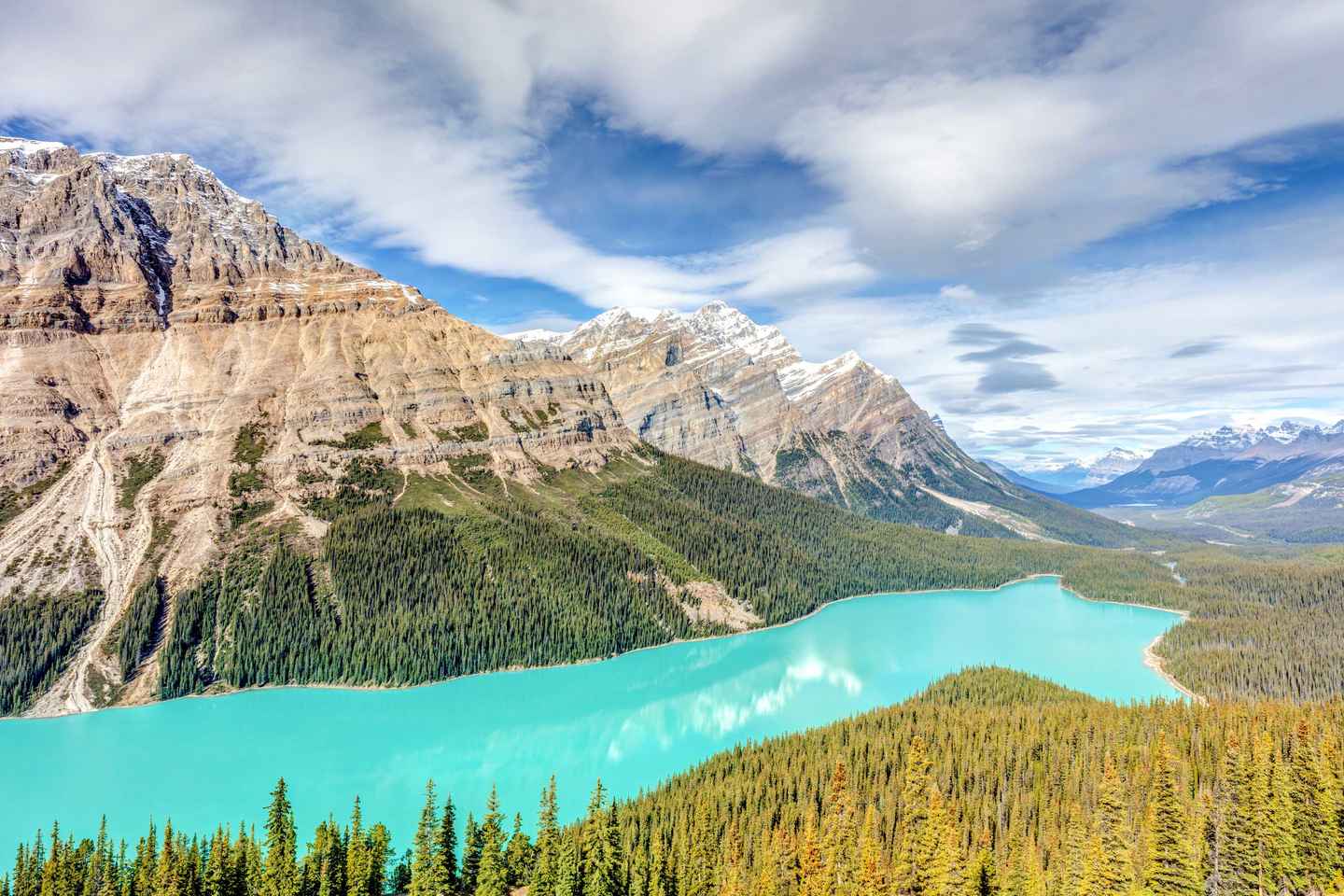 You can't explore the Canadian Rocky Mountain Parks in just a day or a couple of days. That will still be too short for these beautiful works of nature. This 7-day tour contains seven adjoining parks that includes four national parks such as Banff, Jasper, Kootenay, Yoho as well as Hamber Provincial Park, Mount Assiniboine Provincial Park, and Mount Robson Provincial Park. Rivers, glaciers, and hot springs are all part of this trip too. This World Heritage Site is famous for its biodiversity and natural wonders. Check out the tour of the Canadian Rocky Mountain Parks, in the link below, for a hassle-free and uncomplicated exploration of the parks.
Canadian Rockies 7–Day National Parks Group Tour

Duration: 7 day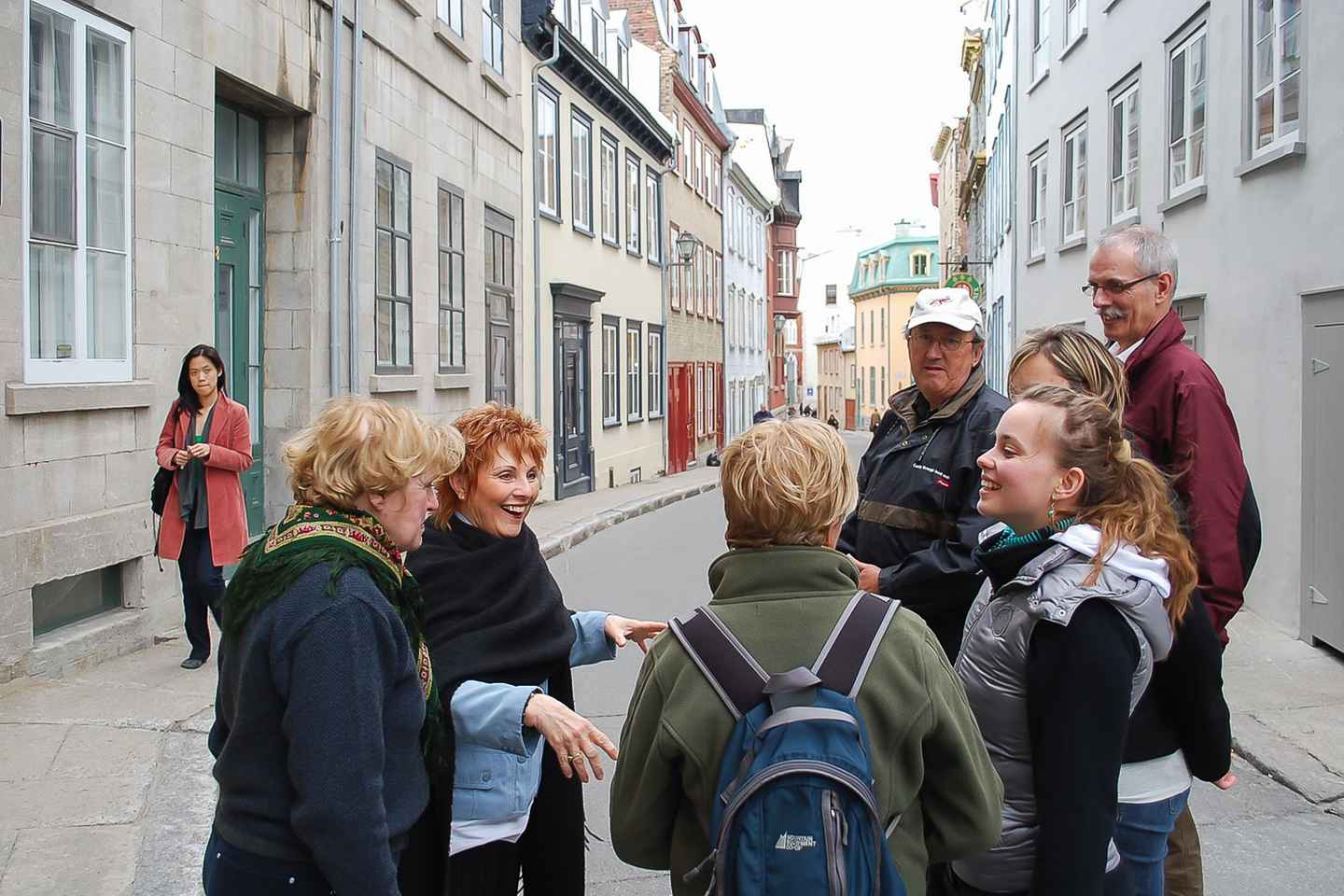 Old Quebec City is one of the most visited tourist destinations in Canada for its history, beautiful architecture, museums, and other hidden gems. Bounded by a 17th-century wall, this old city is a sight to behold for its amazingly beautiful structures, including the castle-like City Hall, the elegant Place Royale, the jaw-dropping Notre Dame Basilica, and the boardwalk that overlooks the city, Terrasse Dufferin. Aside from the sights, you'll also find their antique shops, cafes, restaurants, and a lot more. If you want to avail of a two hour guided tour, make sure to check out our link below. Best of all, you will get an English speaking guide that will narrate the history and tell fun facts about the city.
Old Quebec City: 2-Hour Grand Walking Tour

Duration: 2 hour
3. Nahanni National Park
Nahanni National Park is one of the first parks to be listed as a World Heritage Site for its geologic land forms. It has sheer granite pinnacles, expansive alpine plateaus and at the center is the South Nahanni, which is a paddler's paradise, for it falls to four thrilling canyons with the names of Hell's Gate, Tricky Current and Lafferty's Riffle. You'll also find there the Virginia falls which is twice as tall as Niagara Falls. Apart from the natural environment, it also has its fair share of legend and lore; make sure to ask your tour guide about this for it is as fascinating as the place itself.
Nahanni National Park

Address: Fort Smith, Unorganized, NT, Canada

Website: Nahanni National Park
Another great UNESCO Heritage Site is the Rideau Canal. This is a waterway that connects Ottawa to Lake Ontario whose name is the French word for curtain, named specifically for the Rideau twin waterfalls' curtain-like appearance. To have a better look and appreciation of this canal, you should try the one and a half-hour canal cruise by Viator. During the cruise you'll see the beautiful landmarks of Canada, including the Canadian Museum of Nature, Château Laurier, Dow's Lake, and the National Arts Centre. At the same time, you'll know some fun facts and learn about the rich history of Canada from an expert guide.
1.5-Hour Rideau Canal Cruise with Live Commentary in Ottawa

Duration: 1 hour 30 minutes
5. Waterton Glacier International Peace Park
If you're into nature and inclined to outdoor activity such as hiking, mountain climbing, and the like, then you have to visit this UNESCO Heritage Site in Canada. It is the first International Peace Park in the world. It is the combination of Waterton Lakes National Park in Alberta, Canada and the Glacier National Park in Montana, United States. These parks bordering between these two countries offer exceptional sceneries that will make you thank the world you're alive. It consists of prairie, forest, and alpine and glacial traits, with various species of fauna and flora.
Waterton Glacier International Peace Park

Address: Alberta, Canada and Montana, United States
6. Red Bay Basque Whaling Station
A fishing village in Labrador, Red Bay was a maritime base of the Basque during the 16th-century. It is the first, most thorough and well-preserved archaeological grounds of a pre-industrial whaling station. It was the sinking of numerous whaling ships and the discovery of these sunken ships that made it to the list of the UNESCO Heritage Sites. Aside from being an archaeological site, Red Bay also has lots of legends, which include the hidden treasure buried in a body of water named Pond on the Hill. A local of Carol Cove attempted to find the treasure by draining the pond and failed.
Red Bay Basque Whaling Station

Address: Newfoundland and Labrador, Canada

Website: Red Bay Basque Whaling Station
7. Pimachiowin Aki
Pimachiowin Aki, which means Land that gives life in Ojibwe, is the latest addition to the UNESCO Heritage Sites in Canada. Located in a Boreal Forest, covering some parts of Manitoba and Ontario, this biosphere reserve offers you pure natural wonders, in the form of a forest landscape that is divided by wetlands, rivers, and lakes. The area of this reserve is the same with Denmark, making it bigger than 100 other countries. Apart from nature, you'll also find there the colorful tradition and rich culture of the Anishinaabeg people, as well as their worldview of the symbiotic relationship between people and nature. Moreover, this place is also a headquarters to the five First Nations, which are the Poplar River First Nation, Bloodvein First Nation, Pauingassi First Nation, Little Grand Rapids First Nation, and Pikangikum First Nation.
Pimachiowin Aki

Address: Boreal Forest, Manitoba and Ontario, Canada

Website: Pimachiowin Aki
8. Wood Buffalo National Park
Wood Buffalo National Park holds the honor of being the largest National Park in Canada as well as the second largest in the world. This nature reserve was originally founded to protect the remaining herds of wood bison in northern Canada. Now, it is home to an excellent example of Boreal Plains. It is considered a UNESCO Heritage Site. This is due to the fact that one of the world's largest freshwater deltas, the Peace-Athabasca Delta, as well as the large population of wood bison are both found here. Apart from these animals, it also houses a large number of wildlife species, including great grey owls, black bears, hawks, and more.
Wood Buffalo National Park

Address: 149 McDougal Rd, Fort Smith, NT X0E 0P0

Website: Wood Buffalo National Park
9. Old Town Lunenburg
If you want to travel back in time and be amazed by the beauty of architecture and structures, then the Old Town Lunenburg must be on your top list of must-visits when in Canada. Located on the Fairhaven Peninsula, this town is an excellent example of the 18th century British colonial urban plan that remains intact, with no significant change, up until today. Aside from being a UNESCO Heritage Site, you'll also fall in love with the town's harbor side streets that are full of award-winning restaurants, colorful shops, and unique local stores, which are well-blended with beautiful historic homes of the 18th century. Visiting this old town feels like going into a period museum, so be sure not to miss it!
Old Town Lunenburg

Website: Old Town Lunenburg
10. Mistaken Point
The Mistaken Point Ecological Reserve is located in Newfoundland in Canada. It is where you'll find the Mistaken Point Formation, which is famous worldwide for its exceptionally preserved fossils, and the Ediacaran fossils, which represents the oldest multi cellular life that somewhat provides an illustration of the history of life on earth. Moreover, it has a diverse collection of well-preserved Precambrian fossils. If you're into history and science going to this ecological reserve, which also happens to be a UNESCO Heritage Site, is a must. It's the Disneyland for the historians and the Universal Studio for the scientists.
Mistaken Point

Website: Mistaken Point
Beautiful Canada
There is so much to see in this beautiful country of Canada. You'll find here a lot of interesting places to visit, including nature parks, ecological reserves, old towns, and more. Check out our list of UNESCO Heritage Sites in Canada for a fun-filled and fascinating holiday ahead.
Disclosure: Trip101 selects the listings in our articles independently. Some of the listings in this article contain affiliate links.
Get Trip101 in your inbox
Unsubscribe in one click. See our privacy policy for more information on how we use your data