Turkey is a country that has preserved thousands of years of history, allowing you the opportunity to indulge in its rich history and culture. If you're planning a trip to Turkey to observe the many glorious UNESCO sites that the country has to offer you might want to consider purchasing the Turkey Museum Pass. The pass is valid for 15 days and costs 210 Lira (around 50 USD). These passes are sold at the ticket office of most UNESCO and will grant you access to 300 museums and tourists areas affiliated to the Ministry of Culture and Tourism of the Republic of Turkey over a 15-day period. Here are the top 10 UNESCO sites in Turkey you definitely don't want to miss!
Pamukkale translates to "cotton castle," alluding to the shimmering, snow-white limestone shaped over millennia by calcium-rich springs that contribute to the landscape of a majestic white palace. The milky, calcium pools that slowly drip down from the vast mountainside are truly a sight to behold.
Adjacent to Pamukkale is the ancient Greco-Roman city of Hierapolis. The intricate structures of this ruined city form an imposing backdrop to Pamukkale, which can be seen from afar.
Hierapolis-Pamukkale

Address: Pamukkale/Denizli 20190, Turkey

Entry fee: from 6 USD

Website: Hierapolis-Pamukkale

Book a tour: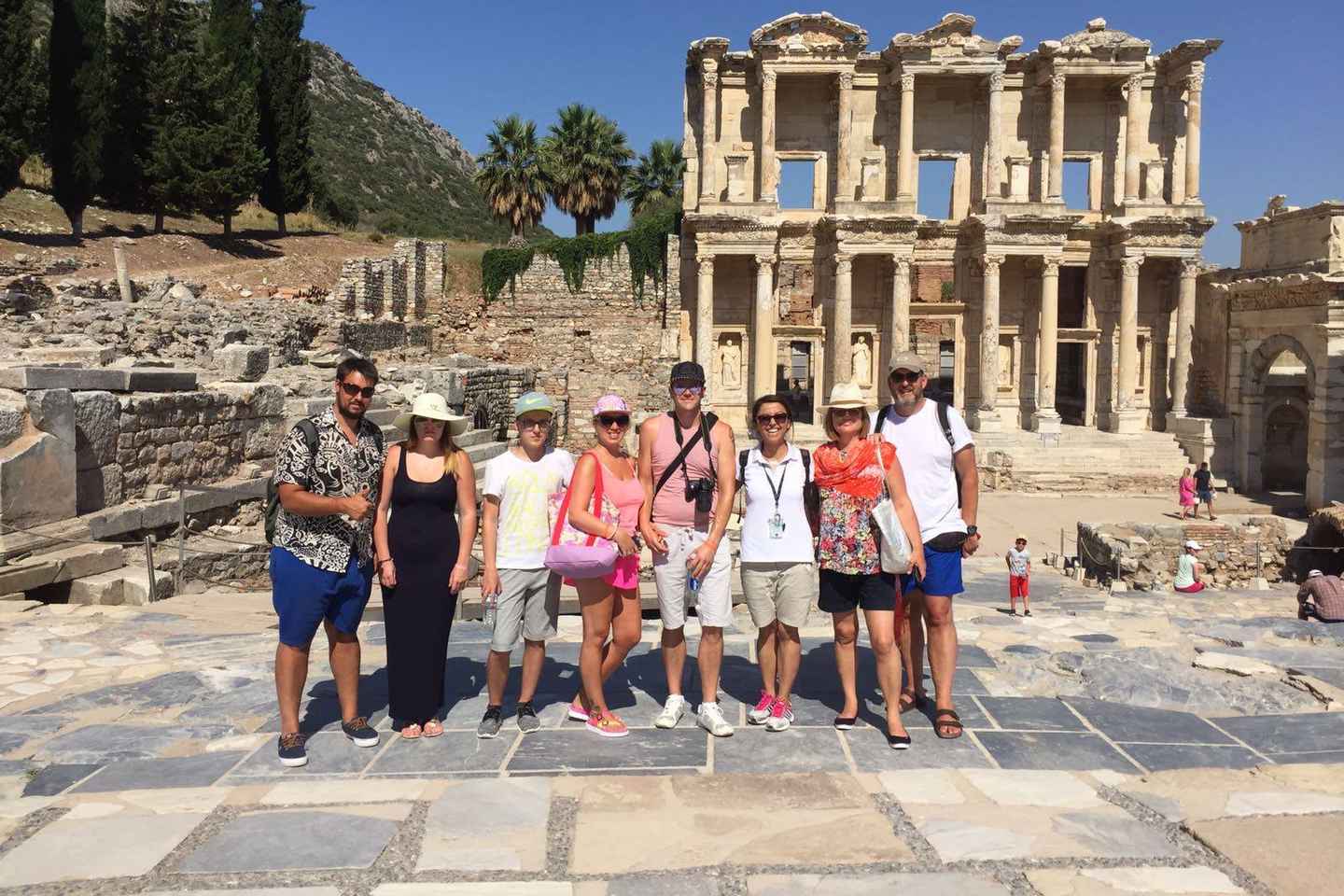 Formerly an ancient Greek city, the ruins of Ephesus sits on the coast of Ionia, 3 kilometres (1.86 miles) southwest of Selçuk in İzmir Province, Turkey. This tourist attraction is easily accessible from Adnan Menderes Airport or from the cruise ship port of Kuşadası.
Walk the same roads the ancients did, and learn about the storied history of the early Christians. Uncover the remains of the famous Temple of Artemis, one of the Seven Wonders of the Ancient World, which drew pilgrims from all around the Mediterranean.
From Kusadasi: Ephesus & Temple of Artemis Shore Excursion

Duration: 5 hour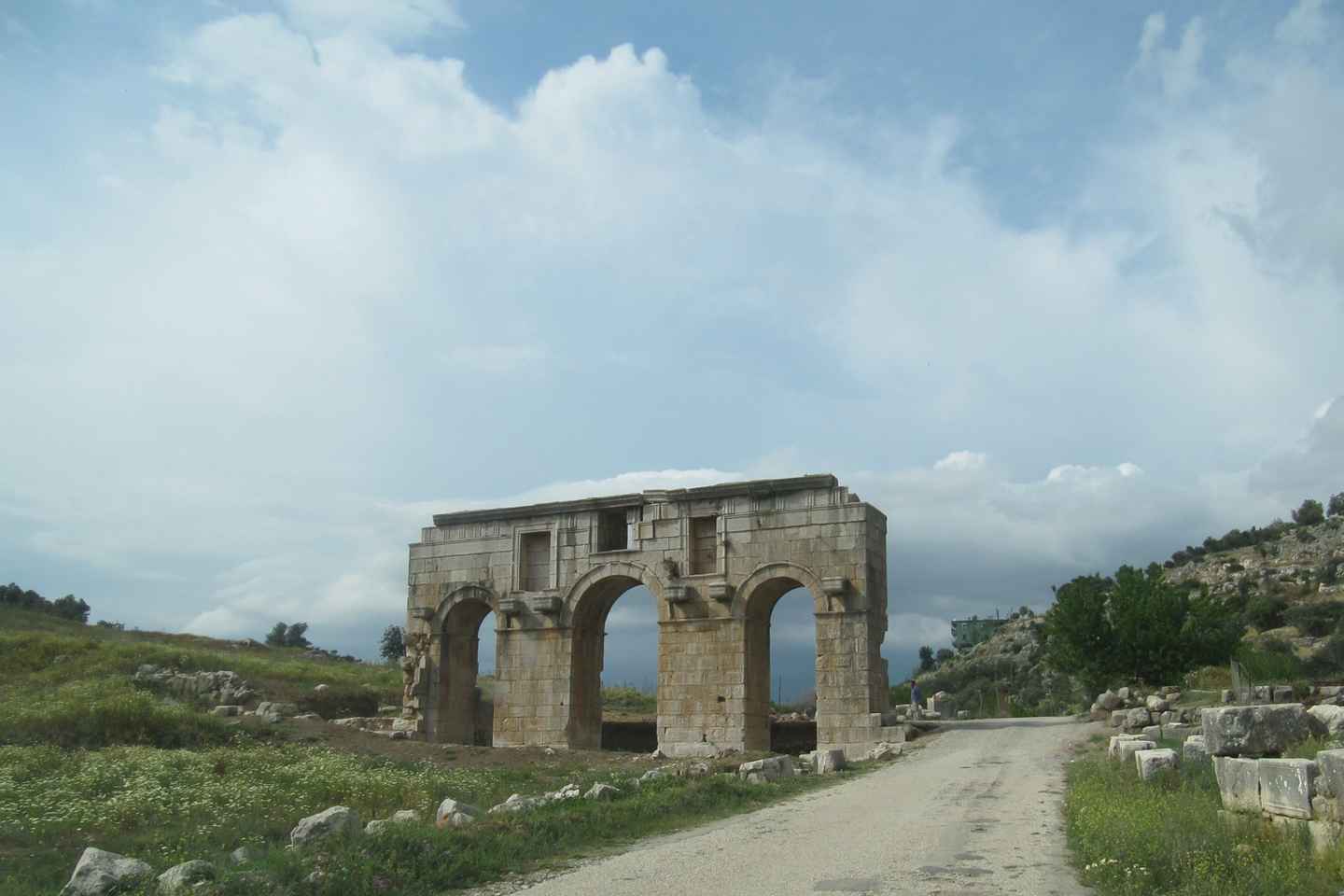 Whether you are an architecture nerd or a history buff, you will admire the ancient art and architecture on display at Xanthos-Letoon. From tombs made out of excavated rock to pillar-mounted coffins, Xanthos is full of unique examples of funeral design and practices in ancient times. Meanwhile, Letoon was one of the most important religious centres in the region. Many of the monuments arise from standing water, which provides lush vegetation. If you're lucky, you might be able to spot terrapins and frogs in the area.
Turkey: Day Tour of Ancient Lycia

Duration: 6 hour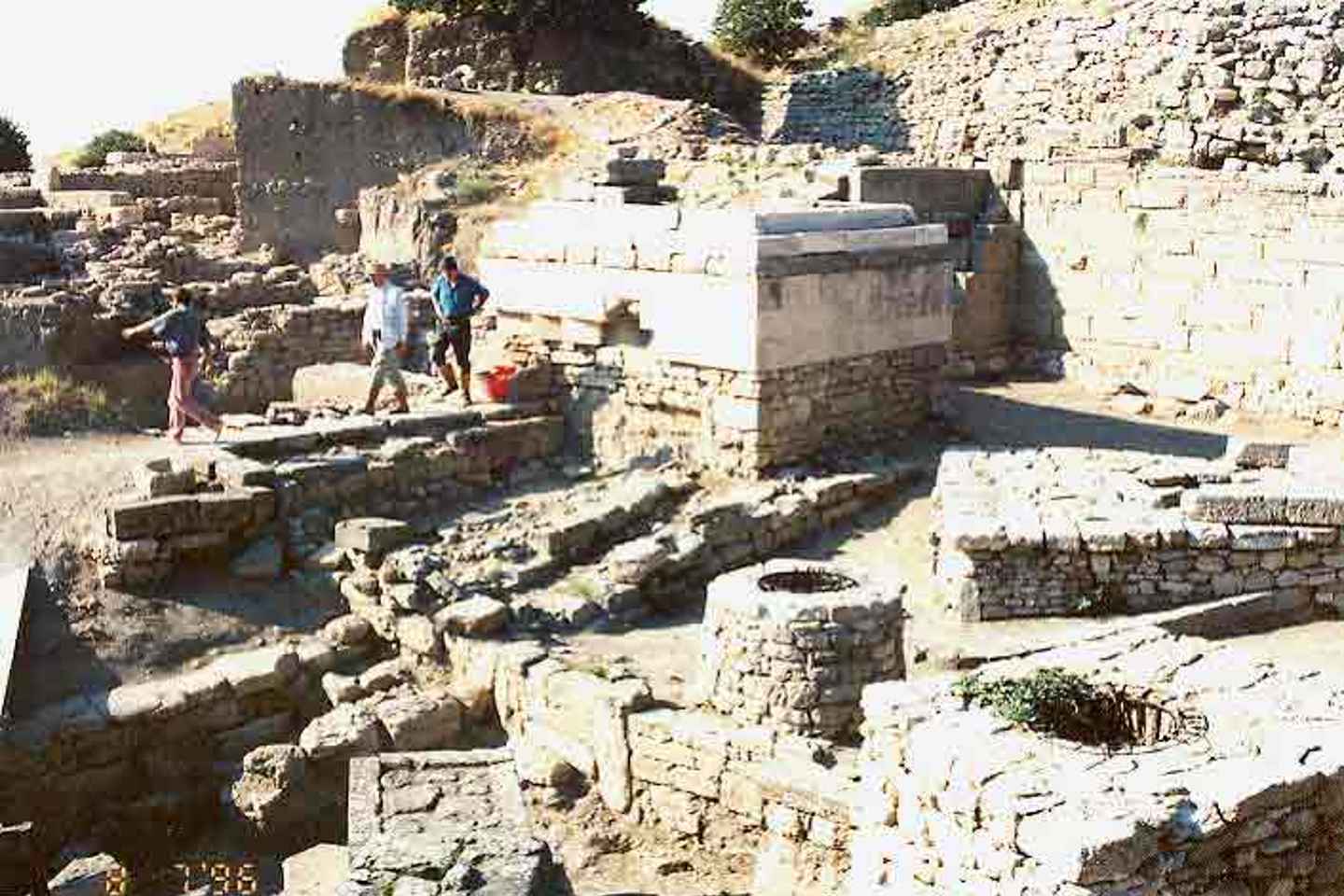 Troy — one of the most famous archaeological sites in the world has spawned documentaries, conversations, and even a movie starring Brad Pitt. Located in the western part of Turkey, the ruins of Troy are the most significant proof of the first contact between the civilizations of Anatolia and the Mediterranean. Its fascinating and romantic history will thrill visitors and invite them to learn more. You can even catch a glimpse of the famous Trojan horse.
Full-Day Troy Tour From Istanbul

Duration: 15 hour
Punctuating the soaring skyline of Edirne, the former capital of the Ottoman Empire, the square Selimiye Mosque with its great dome and slender minarets represents the culmination of the great body of work by Sinan, the most outstanding architect of the Ottoman Empire. Uncover 15th-century beauty as you witness the innovation and grandeur behind this imposing masterpiece.
Selimiye Mosque and its Social Complex

Address: Meydan Mahallesi, Mimar Sinan Cd., 22020 Edirne Merkez/Edirne, Turkey

Entry fee: free

Website: Selimiye Mosque and its Social Complex

Book a tour:
Pastel-coloured houses belie a dark history of the creation of an urban and rural system, which helped give way to the Ottoman Empire in the early 14th century. You can even find the tomb of Orhan Ghazi, founder of the Ottoman dynasty, here.
As one of the best-preserved religious villages in Bursa, you will find a great deal of social, cultural, and spiritual significance in Cumalıkızık. Observe houses with fascinating architecture litter the streets as you walk through narrow cobblestone paths.
Bursa and Cumalıkızık

Address: Yildirim, Bursa 16370, Turkey

Entry fee: free

Website: Bursa and Cumalıkızık

Book a tour: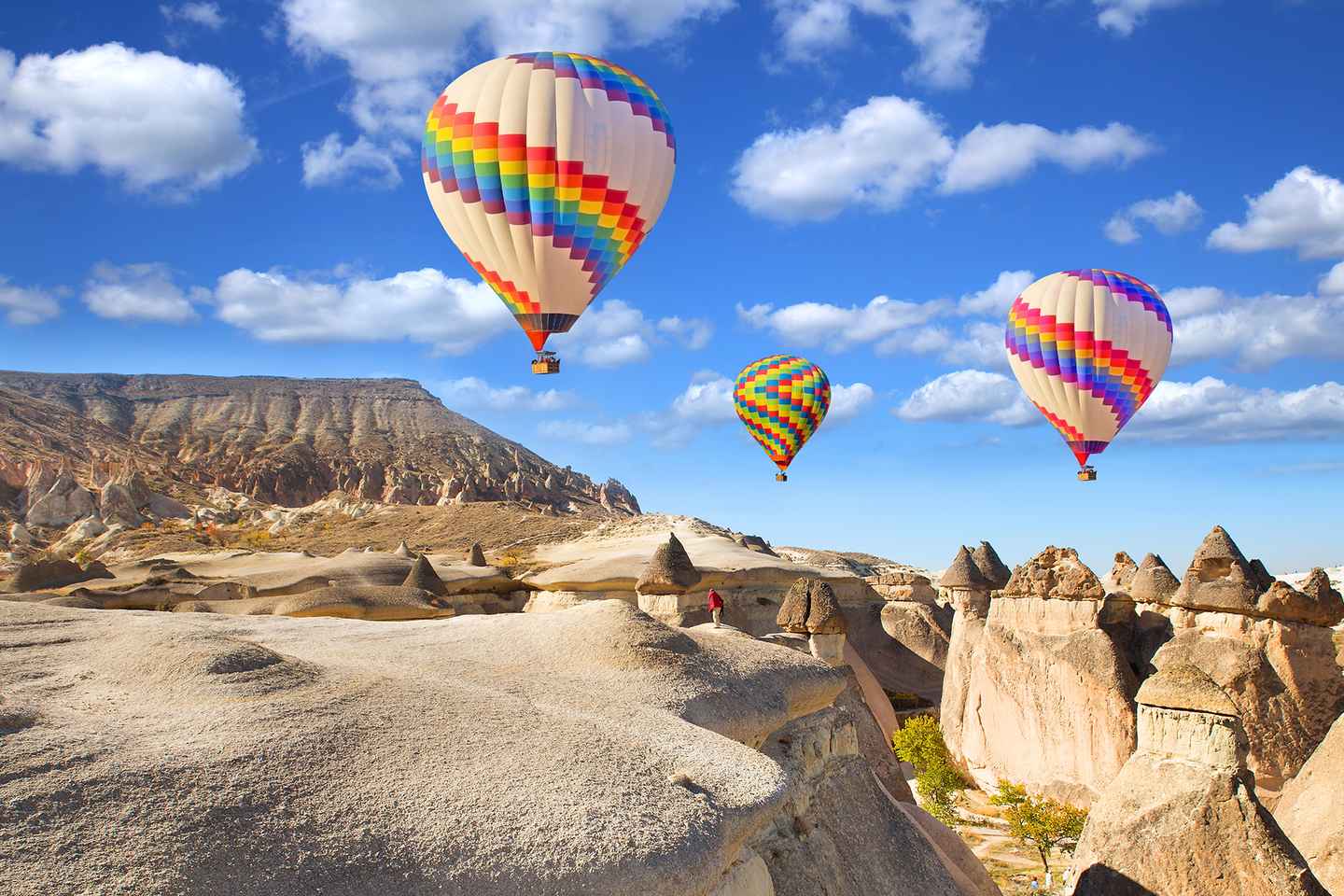 Discover one of the world's most striking and largest cave-dwelling complexes in Turkey. The remarkable formations will tickle your geological and ethnological curiosities. These unique rock-hewn sanctuaries are sculpted entirely by erosion. Poke a little deeper and you might discover relics that showcase what traditional human homes, dating back to the 4th century, were like.
Göreme: Full-Day Customized Cappadocia Compact Itinerary

Duration: 8 hour
This site rises high above the sloping terrain it sits on and contains burial mounds and remains of the Roman, Byzantine and Ottoman empires on the lower slopes. Pergamon is incredibly old, with a storied history dating as far back as the late 8th century BC. Pergamon cuts a picturesque landscape against a sunset backdrop, providing a fantastic photo opportunity.
Pergamon Tour

Duration: 8 hours
9. Neolithic site of Çatalhöyük
Çatalhöyük is believed to have existed from approximately 7500 to 5700 BC, making it almost 10 millennia old. Discover what sort of practices and relationships people had in those ancient times, and learn how they have changed over this vast amount of time. If you would like to have a better understanding of the society in the stone ages, this is a site you definitely have to visit in your lifetime!
Çatalhöyük

Address: Küçükköy Mahallesi, Çatalhöyük Yolu, 42500 Çumra/Konya, Turkey

Entry fee: free

Website: Çatalhöyük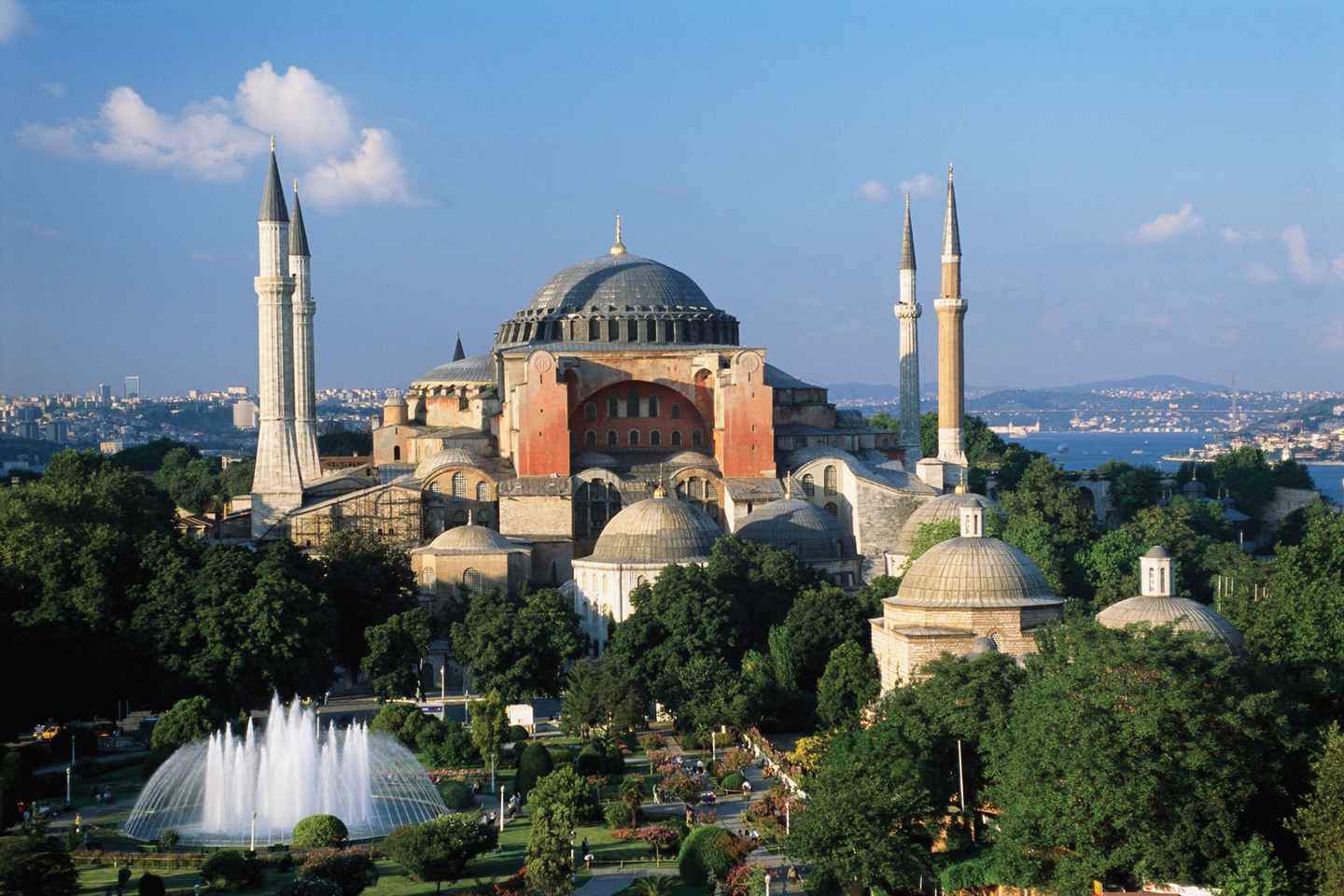 Istanbul is famous for its deep political, religious and artistic scene. From the ancient Hippodrome of Constantine to the 6th-century Hagia Sophia, there are a number of architectural marvels in this city. These grand structures reflect deep historic ideals, as well as a unique fusion of European and Asian sensibilities, formed by the creative genius of Byzantine and Ottoman architects.
Istanbul: Byzantine and Ottoman Relics Tour with Local Guide

Duration: 7 hour
A land of incredible travel opportunities
Turkey is a treasure trove of history and culture. With so many interesting sights, you certainly won't be bored when you visit this incredible country. What are you waiting for? Book your trip now!
Disclosure: Trip101 selects the listings in our articles independently. Some of the listings in this article contain affiliate links.
Get Trip101 in your inbox
Unsubscribe in one click. See our privacy policy for more information on how we use your data