Taiwan, which is officially part of the Republic of China, is a large island with more than 23 million people, making it a very densely populated place. This underrated island nation comprises several striking scenic sites plus its developed capital, Taipei, which is said to have a lively culture and to be a vibrant entertainment hub. Moreover, Taiwan is also recognized for steep mountains and lush forests.
Taiwan is a perfect place for mountain trekking or taking day trips away from the labyrinth of skyscrapers while Taipei offers lively night markets and mouth-watering little bites. Here are some of the best things you can do in Taiwan: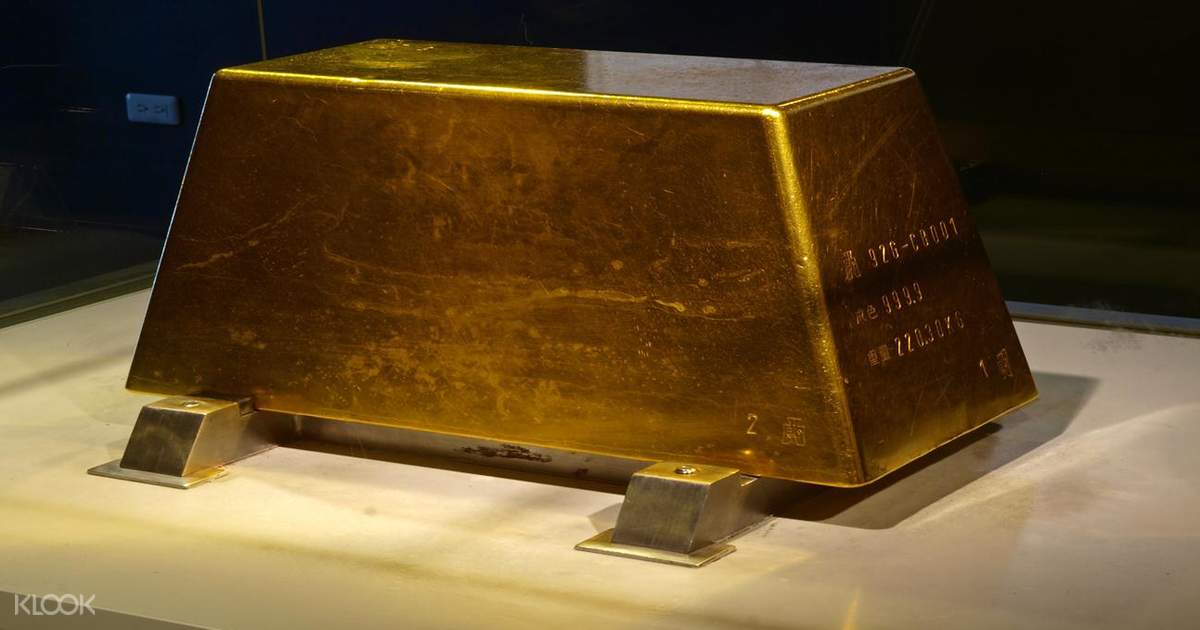 Gold Ecological Park is situated in the mountain town of Jinguashi in Ruifang District, New Taipei City. There is also the Gold Mine Museum that offers information about the gold mining industry. Gold mines were very wealthy during the times of Japanese colonialism in the 1900s.
The Gold Mine Museum is the perfect place to learn more about the industry, or only to touch real gold! Moreover, to enjoy the exclusive geological and natural sights here, visitors will have a good understanding of the mining history and civic culture of Jingua Rock (Jinguashi). Jingua Rock (Jinguashi) is all set to generate a new golden legend with the sharing of residents who together will forge the charm of this land.
Situated near the entrance of the Gold Mine Museum, you will find a stall that sells a variation of Singapore's Beancurd; it is worth a try. Cost: Free Getting There: By Train: You can take the train towards Yilan / Hualian and alight at Ruifang station. Take the Keelung bus opposite the station to Jinguashi (Ticket cost 22 TWD / 0.70 USD). By Bus: Taipei - Jinguashi: Take the train to Zhongxiao Fuxing Station and then take the Keelung bus bound for Jinguashi to Jinguashi (Ticket cost 95 TWD / 2.90 USD). Keelung - Jinguashi: Take the Keelung bus at Keelung train station. It passes by Jiufen and passengers must alight at Jinguashi station
Gold Museum Admission Ticket
2. Marvel at the Yin Yang Sea
Located near the northern coastal road of the island is the Yin Yang Sea. The appearance of this sea might be inferred exactly from its name - there is a deep contrast between the golden yellow water at the Bay and the glittering blue water from the boundless sea.
Though numerous accounts say that the contrast is an outcome from the mining of gold from nearby factories, it is really a natural overflow from a nearby geological feature that covers an enormous amount of iron pyrite.
3. Be Mesmerized by the Golden Waterfall
This part of Taiwan, in Jinguashi, is customarily recognized for its gold and copper mines. Your eyes will light up when the mighty sun reflects on the stunning sparkles of the Golden Waterfall. This might be your favorite spot as it is set alongside the Green Hulk-like Mt. Keelung and overlooks the alluring Yin Yang Sea.
Although the gold and copper mines are no longer working, the rain that leaks into thes mines merges with the metal deposits. These chemical reactions result in the stunning coppery appearance of Golden Waterfall. Additionally, the water from the waterfall has to go somewhere, flowing into the Yin Yang Sea.
Cost: Free Getting There: Take bus 788 from Keelung or Bus 886 from Ruifang. Both buses will stop just in front of the falls. Otherwise, you can get a cab from the Gold Mine Museum for about 50 TWD (1.50 USD) per person.
4. Climb on top Mountain KeeLung
This mountain gives you illusions of a pregnant lady, a bird cage and King Kong. Yes, those are the illusions you can get from a single mountain, Keelung.
588 meters (1,929 feet) above sea level; Mt. Keelung is an extinct volcano with panoramic views from the top. The sight of the foot of the mountain is charming, however, if you want a breath-taking view, you have to take 45 minutes to climb to the top. The climb might be fairly vigorous if you don't have experience in climbing mountains. Carry plenty of water and snacks since, while climbing, you may require a boost. As soon as you have completed the hike, you still have the nearby areas of Jiufen and Chinkuashih to travel.
Cost: Free Getting There: Jiufen is reachable from Taipei via train and bus. New Taipei City 224, take the train to Ruefang cross the street and take the bus to Jiufen.
5. Trek to a Volcano at Yang Ming Shan National Park
Yang Ming Shan in Chinese means "Bright Sun Mountain", and this place is surely worthy of the name; catching a sunset here is stunning. There are many hiking trails through the national park's area; if you are seeking to hike be certain to look out for more info at the Visitor Center website.
You will have options to either see or climb Mt. Qixing, which is the highest peak in Taipei City. Added to this peak, Mt. Datun covers a boggy pond with walkable tracks for those attracted by marshy vegetation and animal life. To take a rest from hiking, you might relax for some time in Qingtiangang, a grassland area that is bounded by the mountains of the Yangmingshan area. Heaps of people picnic and rest at this place, and it is a worthy alternative to trekking if you are with children.
Cost:Free Getting There: Take Bus 260 from Taipei City; this carries you straight to Yang Ming Shan. Taipei Railway Station North Bus Station, Taipei Main Station Exit Y6. Also, you can take Internal Bus 108 nearby for 60 TWD or 1.8 USD for unlimited trips and 15 TWD or 0.45 USD for single trips.
6. Taipei 101-Sit in the highest Starbucks in the world
Taipei City is home to abundant global businesses, with high-rise buildings that reach up towards the sky. The best high-rise building is Taipei 101 Mall. You ought to be daring to get to this building for a bird's-eye city view You need to have access to enter the building and you will require a special pass. Turn left at the entry and you will get a pass from the machine.
Cost: Your Starbucks fix. Getting There: Address of the above Starbucks is 110, Taiwan, Taipei City No.45 Xinyi District.
You may imagine that it should be in Beijing or Shanghai. However, the National Palace Museum in Taipei houses the leading collection of Chinese artifacts and artwork in the universe. The striking everlasting group covers more than 650,000 items.
The history of the Chinese will be conveyed through bronze statues, jade carvings, calligraphy, lacquerware, and other historical pieces. There are many items associated with Chinese imperial families, such as an interestingly life-like meat-shaped stone and a jadeite cabbage. In spite of numerous rounds of building extensions, just a portion of the collection is on display, creating a museum that is worth coming back to several times a year.
National Palace Museum E-Ticket
8. Relive History at Long Shan Temple
Longshan Temple is a temple which is located in Wanhua District, Taipei, Taiwan. This temple was constructed in the year 1738 by settlers from Fujian. This temple serves as a place of worship and also a gathering place for settlers from the Chinese mainland. The name of this temple was originated from the ancient Longshan Temple that was established in the seventh century in Chin-Chiang County of Fujian Province.
Longshan Temple is not a multi-storey royal fascination. It is unique to the several places you need to visit in Taipei City. Longshan Temple conveys the perfect fusion of customs and modernism. You will catch a glimpse of the everyday religious life of Taiwanese natives. Getting There: No. 211, Guangzhou St, Wanhua District, Taipei City, Taiwan 10853: You will get a train to Long Shan Temple Metro Station on Banqiao Line. (The temple is situated right outside the railway station.)
9. Release a sky lantern at Shi Fen Old Street
If you are an admirer of old school romance movies like Apple of My Eye, this is a spot you should never miss. Occupied with crowds of teenagers and lovers with high expectations and aspiring dreams, you will see a continuous release of lanterns into the vibrant blue sky.
An interesting thing about this place is how rapidly the customers and shopkeepers can create a way for an onrushing train. You can have a walk beside the shops alongside the train tracks. There is a short history of the place that goes further than the photogenic lantern filled skies: Shi Fen was constructed by 10 families in the town.
Getting There: You can take the train from Taipei Main Station; take a northbound train (except Keelung-bound trains) near Ruifang Station. Then shift to the Pingxi Line and get off at Shi Fen Station.
10. Exciting things in Taiwan
With 23 million people packed onto an island that spread no more than 36,000 square kilometers, Taiwan ranks amongst the 20 greatest thickly populated spots on the planet and there is plenty of to see and do. You won't be short of excitement.
a. Night markets
As sunset falls on the cities and towns of Taiwan, numerous Taiwanese jump to become busy. At the night markets, several people will start their work whereas the rest are relaxing after a long day of work. The night market is a fantastic place to shop for bargains. The market is also an area of noise with much energy, where the friendly restaurant owners will call out their menus at the same time the stall holders will call out their items, besides crowds of interested watchers, buyers and diners blending at the same time in the night air.
These open-air bazaars are mostly adored for street food, denoted locally as xiao-chi, "small eats." Lasting darlings are oyster omelettes, stinky tofu and a variety of nibbles on a stick straight off the grill. There various special drinks that will range from bubble tea to shots of snake blood. In 1980 bubble tea, a Taiwanese tea-based drink was created in a place called Taichung. Bubble tea comprises tea mixed with fruit or milk, with chewy tapioca balls or even fruit jellies added. The other version is like ice cream, mixed with fruit or syrup, which gives you a slushy consistency.
There is an expectation that over 70% of travellers will visit a night market. The top spots are Tainan Flower Night Market and Luodong and Feng Chia Night Markets in Yilan and Taichung.
b. Themed restaurants
If you consider yourself a foodie, then there are few restaurants in Taipei you must try. Taiwan is the one of the countries where themed restaurants are quite an attractive concept, so it is worth to pay them a visit during your trip.
You can try the "Modern Toilet" restaurant that offers funny chatter related to dining custom, posturing amusing rhetoric on websites such as: "To eat or to pee? Now that is the question." On the other hand, you can have a cutesy overeat at a Hello Kitty namesake cafe, where everything from burger buns to soup bowls is structured like the mouthless cartoon cat.
Other themed establishments include a cafe based on an Airbus A380, complete with flight attendants that serve food and drinks from a cart, along with restaurants themes surrounding a jail, a hospital, and a school.
c. Hello Kitty everything
Hello seems to be everywhere! Taiwan's fixation on the Japanese-born Sanrio charm does not end at feline-themed restaurants. Taiwan is the first place on the planet to have Hello Kitty beer! Prepared by Taiwan Tsing Beer, the beverage murmured its way onto the racks earlier this year. The light blend highlights fruity flavours, from lime to a particularly cutting-edge banana mixture.
Eva Airways, in 2013, stood out as truly newsworthy with the revival of its themed planes, which highlight the universal feline on everything from the outside and uniforms to headrests and organic products. Eva Airways' dedicated Hello Kitty Jets site offers skyline trivia, including Hello Kitty's height (five apples tall) and weight (three apples).
The Grand Hi-Lai Hotel in Kaohsiung offers Hello Kitty-themed rooms, with the cat's notorious ribbon and outline stamped on everything inside.
d. Little League baseball
Editor's Note: There's no photo available at the time of writing
Baseball is a much-loved sport in Taiwan and it's Little League Baseball World Series, a yearly tournament for children who are aged 11 to 12 years old, is quite popular. Taiwan holds the record for the best Little League World Series championship titles (17), nearly double that of its closest runner-up, Japan. Adding to a cabinet of trophies, a team from Taiwan won the Junior League Baseball Junior World of 2013. If sports is your turf, make sure you grab a game while visiting.
11. Walk around the Santorini of Taiwan at Jiufen Old Street
You might have heard of Jiufen, a city located in the mountain area of Ruifang District in New Taipei City, near to Keelung. This location became popular after its downtown was used as inspiration for the famous anime movie Spirited Away. Apart from the usual tea sittings overseeing the mountains and sea, there are some good eats you may want to watch for while traveling around the small lanes of this picturesque location. Check all interesting things that can be tasted in Jiufen Old Street.
a. Egg Pudding right from its shell at Jiufen bus station
As soon as you get down from the train or bus from Taipei City, there will be a bakery which is very near to the interchange that sells Paris Baguette's virtual Royal Pudding. The interesting part is that the egg pudding is eaten directly from its shell. It costs about 30 TWD or 0.92 USD.
b. Handmade fishball vermicelli
Tourists will also visit Jiufen for the Mixed Balls Soup, including cuttlefish, Fuzhou fishballs (fishballs prepared with basa fish and minced pork), and traditional fishballs. It is always said by the visitors there that the best fishballs there is the Fuzhou fishball. You will enjoy the sauce gushing out once you have a bite. You will find all kinds of Taiwanese street food. And judging by the size of the crowd over there, the food quality won't disappoint.
c. Filtered Coffee
Editor's Note: There's no photo available at the time of writing
Need your caffeine fix? Taiwan also serves good filtered coffee. You will find several humble stalls in Jiufen serving this superb drink at a reasonable price. Iced coffee in the summer is the finest remedy against the sizzling heat.
d. Ah Ma Orh Yi (taro rice balls)
Editor's Note: There's no photo available at the time of writing
The Jiufen taro rice ball has grown into a symbol of Jiufen's native snack by chance. Initially, the founder of this taro rice ball made this recipe for his family; due to good feedback from his family, he started to sell them. The taro material comes from Tachia Taichung. So as to uphold the texture of taro, each process is observed carefully. Though currently we can eat Jiufen taro rice balls everywhere in Taiwan, they will not have the same flavor or texture as those in Jiufen.
e. Dorayaki Ice Cream
Everybody knows that few kids and grownups will say no to ice cream. You can easily purchase this dorayaki treat from the street vendors in Jiufen; two small, fresh pancakes that have been prepared from castella (sponge cake called dorayaki) along with a scoop of ice cream sandwiched between them.
Taiwan Shopping
Once all the tourists are back from a trip to Taiwan, they will typically express how much they have been stunned by the variety of things purchased. You will find many shopping malls, commercial outlets and night markets in Taiwan, and you will rapidly discover how many choices are available when exploring the best things to buy in Taiwan. Before you go shopping, be aware of the New Taiwan Dollar (TWD) and currency conversions.
If you visit the night markets, food and souvenirs will be the hottest buys there. A humble bowl of noodles will cost only 35 TWD / 1.07 USD or 40 TWD / 1.22 USD. You can buy local fruits, which would create an outstanding supplement to every meal. If you are not able to take fresh fruits back home, you might pick candied fruits since these will hold for a longer time and will make for delicious gifts.
If you want to carry home something more attractive, you can shop for jade jewellery. Crystals are also a good choice, and tourists usually buy crystal bracelets and earrings for their adored ones. The great decoration objects, like pottery and ceramics, and hand-painted pieces also make great souvenirs.
Discover Taiwan
Taiwan makes for the perfect destination for all types of travellers by offering an excellent blend of cultural attractions, exceptional food, everyday Chinese and local traditions, and lively temples. However the major wonder is Taiwan's landscape: imagine tall mountains, great national parks, and several hot-spring resorts all together on the same island. Taiwan will inspire the wanderer in you.
Disclosure: Trip101 selects the listings in our articles independently. Some of the listings in this article contain affiliate links.
Get Trip101 in your inbox
Unsubscribe in one click. See our privacy policy for more information on how we use your data