Set on the Aquidneck Island of the New England state of Rhode Island, New Port city offers a unique blend of historical sites, yacht-filled harbors, beautiful beaches, rocky cliffs, internationally acclaimed festivals and great ocean side location making it an ideal travel destination that attracts tourists from across the world every year. It is a beautiful walkable city and for the history enthusiasts, it's a great way to explore the diverse architectural and historical sites of the colonial Newport. This is one of the rare summer destinations where dressing up in the evening is still given precedence. If you wanna make your stay memorable in this charming coastal town, there are a series of vacation rentals in Newport, Rhode Island, to keep you company.
Located at a walk away distance from the Easton's Beach and the cliff walk, this beautiful apartment features a large bedroom with a queen-size bed and bathroom; fully equipped kitchen, sleeper sofa and also have an additional mattress to accommodate extra guests. It also allows you to have access to the second floor where you can relax and enjoy the front porch in a swinging couch. Alongside, it has all the essential amenities to ensure a peaceful stay.
Beautiful Apartment in Newport Home

Newport, Rhode Island, United States
Explore the beautiful city along the coast living in this spacious two-bedroom apartment. The apartment also features a well-furnished kitchen, cable TV, free internet access and parking facilities. Located along the historic Thames Street, this apartment allows you to have a cozy and comfortable stay away from home
Walk to Everything in Newport

Newport, Rhode Island, United States
Located in the heart of the historic Newport, this luxury condo is few steps away from the local attractions of the city that includes the Newport harbor, historical sites, Brick market place, Trinity Church museums and many more. According to the Airbnb listing, this luxury property boasts one large bedroom with plush pillow mattresses, spa bathroom accompanied with luxury linen and fluffy soft towels. The apartment features a well-equipped kitchen with all the amenities in case you prefer to eat in.
Period Elegance at a Central Downtown Newport Condo

Newport, Rhode Island, United States
This old historic townhouse is newly renovated to offers a feel of historic charm with a blend of modernity. The house is conveniently located in the heart of the city with easy access to great dining places, shopping malls, sight-seeing, and happening nightlife. This American townhouse features a sprawling gourmet kitchen to prepare your favorite recipes. It has a spacious family dining room with bar and gas fireplace, two large spacious bedrooms opening to a front porch with great sunset views. For indoor entertainment, there are barbeque facilities as well.
Historic Newport Townhouse Walk to Downtown

Newport, Rhode Island, United States
Located in the heart of downtown Newport, this three-bedrooms/three bathroom condo is an ideal place to enjoy the great scenic view of the coastal town. The condo boasts three large bedrooms with a king-size bed each, and an adjacent bathroom in each room. In the second floor, you can choose from the two cozy bedrooms that can offer you the ultimate slumber. In the third floor, there is another property just above the retail shops that features a spacious kitchen and a large living area to sit and relax. The cozy apartment sleeps six guests comfortably.
3 Bedroom 3 Bath w/ Roof Top Deck in the Heart of Newport
Located in the heart of downtown Newport, this beautiful house is finely decorated to meet the basic standards to ensure a comfy and relaxing stay. The house allows you to have easy access to the waterfront restaurants, a stroll across the cliff and explore the various historical sites that lie in close proximity. The house features three spacious bedrooms with two bathrooms, a well-equipped kitchen with all the necessary amenities for you to stay comfortably. The house also has a nice backyard where you can enjoy your time in the evening doing barbecue and relax in the patio.
Jack's House in the heart of Yachting Village
Located along Thames Street, this luxury condominium offers a magnificent view of the sea from the privacy of your balcony. The location of the condo plays an advantage with easy access to all the major attractions of the city. You can wake up to the splendid view of beauty from you large ceiling-to-floor windows in your spacious bedroom. The other bedroom has an en-suite bathroom offering a great view of the St. Mary's Church. The room also has a foldable futon and a top bunk that easily fit a kid comfortably. The luxury condo also allows you to enjoy the ocean view from the kitchen as well and features all the amenities including a refrigerator, microwave, dishwasher, cookware, and utensils to enjoy a perfect meal with great sea views.
Newly Renovated! Luxury, Newport Harbor Condo with Stunning Waterfront View

Top guest reviews

the condo was super clean and very well stocked

the condo is fairly represented in photos with a well stocked kitchen and clean environment

the condo was super clean looked very much like the photos

kenton the owner is the easiest and most accommodating of hosts

and host was kind enough to leave wine and snacks

location location location perfectly located on thames in the heart of the city

beautiful place to stay location was perfect

excellent property location and stay

this was a great place to stay the location was fabulous

this condo was perfectly situated downtown allowing us to walk to each venue for our family wedding weekend

Read more reviews
The beautifully styled three-bedroom apartment located in the heart of the Newport city has all the five-star amenities to ensure a cozy and relaxing stay in this charming coastal town. Designed to perfection by a renowned interior designer of NYC, the apartment offers a family-friendly and cozy environment. In each floor, there are three bedrooms with a queen-size bed and two bathrooms. The apartment also features a well- equipped kitchen with an open space to relax and laze around comfortably.
Newly built 5 star house in the heart of Newport's Yachting Village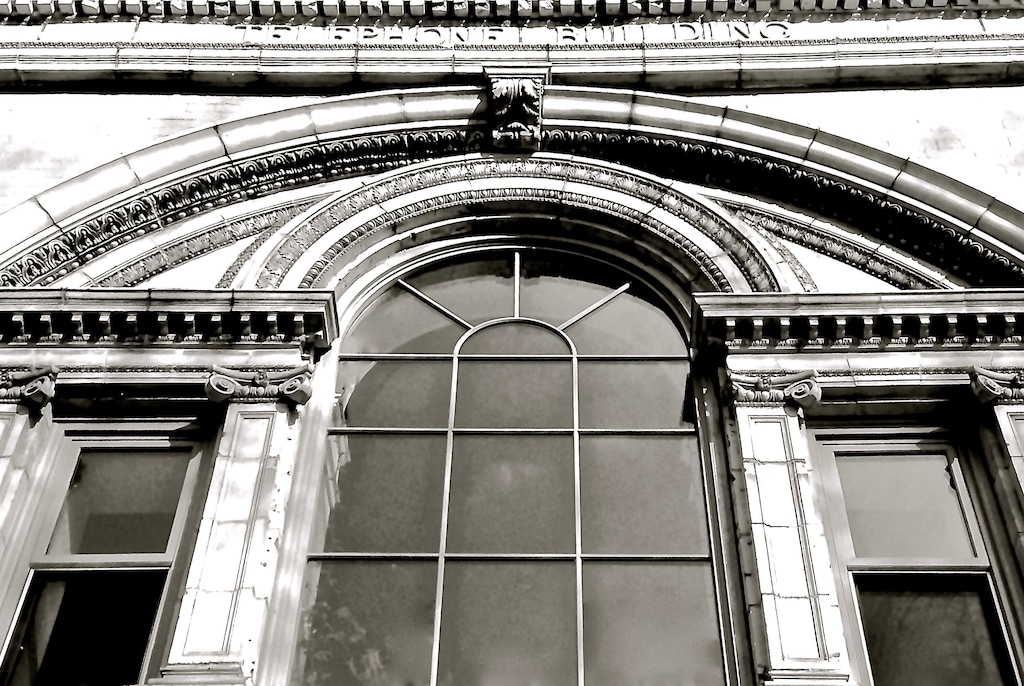 The exquisite location of this penthouse apartment in the heart of the Historic Hill forms an ideal place to enjoy the great scenic views of Newport. This romantic penthouse forms a perfect oasis conveniently located on the third floor of a historic building and offers a great view of the Trinity church and Newport harbor. This splendid apartment features a large spacious bedroom and has a rooftop garden with great scenic views.
Romantic Penthouse Loft in Heart of Historic Hill
This luxury condominium is strategically located in the Newport harbor in the middle of the historic downtown. It allows you to enjoy the great sights of Cliff Walk, Bellevue Ave mansions and the Tennis Hall of Fame. If you are looking for activities, you can try the various water sports such as snorkeling, scuba, sailing or you can watch the beautiful view of the sunset from the Newport harbor bridge. The condominium has a master bedroom with a queen size bed, a large living room with a sofa to help you laze around comfortably. The condo has a well-furnished kitchen with all the amenities including a microwave, freezer, toaster, coffee maker and cookware to enjoy your meal.
Wyndham Inn on the Harbor

Top guest reviews

We have 2 small children and location was unbeatable - we could walk everywhere without getting into the car

We enjoyed our time very much Clean and stocked with everything you need Great location

Great property with an incredible location One bedroom unit is large enough for two people without tripping over each other Bathroom

everything was as good or better than expected Comfy accommodations and the best location of any of our stays in Newport

Rooftop view is worth seeing Picture perfect weekend

we stayed for 2 nights and wish we planned a little better and stayed longer

Read more reviews
Coastal town of scenic wonders
Starting from mansions to great beaches, this seaside town has everything to become one of the most sought-after destinations in the world. If you too are planning to include this mesmerizing coastal town in your travel itinerary, start choosing from the recommended vacation rentals to have a memorable vacation.
Disclosure: Trip101 selects the listings in our articles independently. Some of the listings in this article contain affiliate links.
Get Trip101 in your inbox
Unsubscribe in one click. See our privacy policy for more information on how we use your data