When people think of South Beach, they normally think of dieting or losing weight. However, there is more to South Beach than merely dieting, since it is home to one of the most pristine beaches and clear waters. Due to this, there are so many activities to do in the water, as well as seeing more of the beautiful city of Miami, Florida. Thus, it would be great to hop in and enjoy the top water sports in this area. Also, for those not that into sports, it is all right, since there are a lot more activities. Read below to learn about the top water sports in South Beach, Miami, Florida.
Let go of all your worries and get on the extremely comfortable pontoon boat as you see the most elegant sights of Miami. You will see the village of Bal Harbour where you will witness luxurious living with a great view. You will also see Indian Creek, an extraordinarily wealthy and exclusive village. Other scenic locations will also be seen from the boat such as Sunset Islands, Surprise Lake, and the trendy Sunset Harbor. What could be better than enjoying all these amazing views while nibbling on delectable gourmet appetizers and sipping on some refreshing drinks?
Vip Bentley Pontoon Boat Experience

Duration: 2 hours
Miami is known for its absolutely divine waters, and a lot of tourists love to visit its beaches. Come join a boat tour on Miami Beach to see the beautiful waters and get an interesting view of unique celebrity houses and the most beautiful landmarks. Head over to a private island to swim to your heart's content and enjoy other water activities in Miami. You can even eat and drink as much as you want and just take a day to relax and focus on yourself. If you are up for a drinking session with your friends, enjoy some alcoholic beverages on the boat while listening to your favorite songs. This will easily be one unforgettable experience.
Come Explore Miami Boat Tour

Duration: 1.5 hours
The first thing a tourist should do, before hitting the beach, is to visit the fine city of Miami and see its famous attractions, including South Beach itself, Miami Beach, as well as the famous Art Deco District. Also, since Miami is a waterside city, the best way to see it is by boat, which will allow you to experience the local bodies of water, not just as places to swim, but as roads as well. These bodies of water are what keep a city like Miami strong and alive, for they facilitate travel, and are not just limited to leisure. It is a very important part of your Miami experience to see the wonderful waters of Florida, especially the seas closest to Miami. You will learn in this tour that Miami is not only a place of beaches but also a place of culture and heritage as well.
City Half Day Tour of Miami by Bus with Sightseeing Cruise

Duration: 5 hours
After taking a boat cruise and seeing Miami, the next logical step would be to take a bus tour, in order to see more of the city. Unlike the previous tour, this one will be done in a small group, so the whole gang can be together. Also, there will be boat rides which will allow you and your friends to see more of the city. Due to the presence of tour guides, you will not get lost because they will keep you on track, and also, educate you about the city and its colorful history. A guided tour would show you that Miami is more than the beaches, for there are plenty of sights to see in the city, like the street art of Wynwood Walls, and the famous Art Deco district.
Miami Open Bus & Boat Combo Tour

Duration: 5 hours
For those tourists who love to live life on the fast lane, and have their sea legs, a speedboat is the best way to see the city of Miami and the surrounding waters. This water activity in Miami is different from the average boat tour because speedboats are much faster due to their aerodynamics. Due to this, there is an adrenaline rush that is absent from the normal boat tour. Since the boat will be moving at a fast speed, be ready to get wet! Also, if taking this tour, make sure that you know the basics of swimming, to allow your trip to remain worry-free.
Miami Speedboat Tour with Star Island, South Beach Views

Duration: 45 minutes
This tour. unlike the others, is the entire package! This is because it combines sight-seeing, a bay cruise and a trip to the Everglades. The Everglades is a protected area that allows you to see nature at its finest, with mangroves, manatees, and other animals. It is the best place to go to see the beauty of nature, at least within the Miami area. Biscayne Bay is another wildlife preserve, where the freshwater of Florida meets the Atlantic saltwater. Tourists can find seagrass, corals, sponges, and other sea creatures. This is what sets it apart from the Everglades, since Biscayne Bay is near the Atlantic coast of Florida, while the Everglades are a swampy marsh.
Miami Tour with Biscayne Bay Cruise, Everglades Airboat Ride

Duration: 9 hours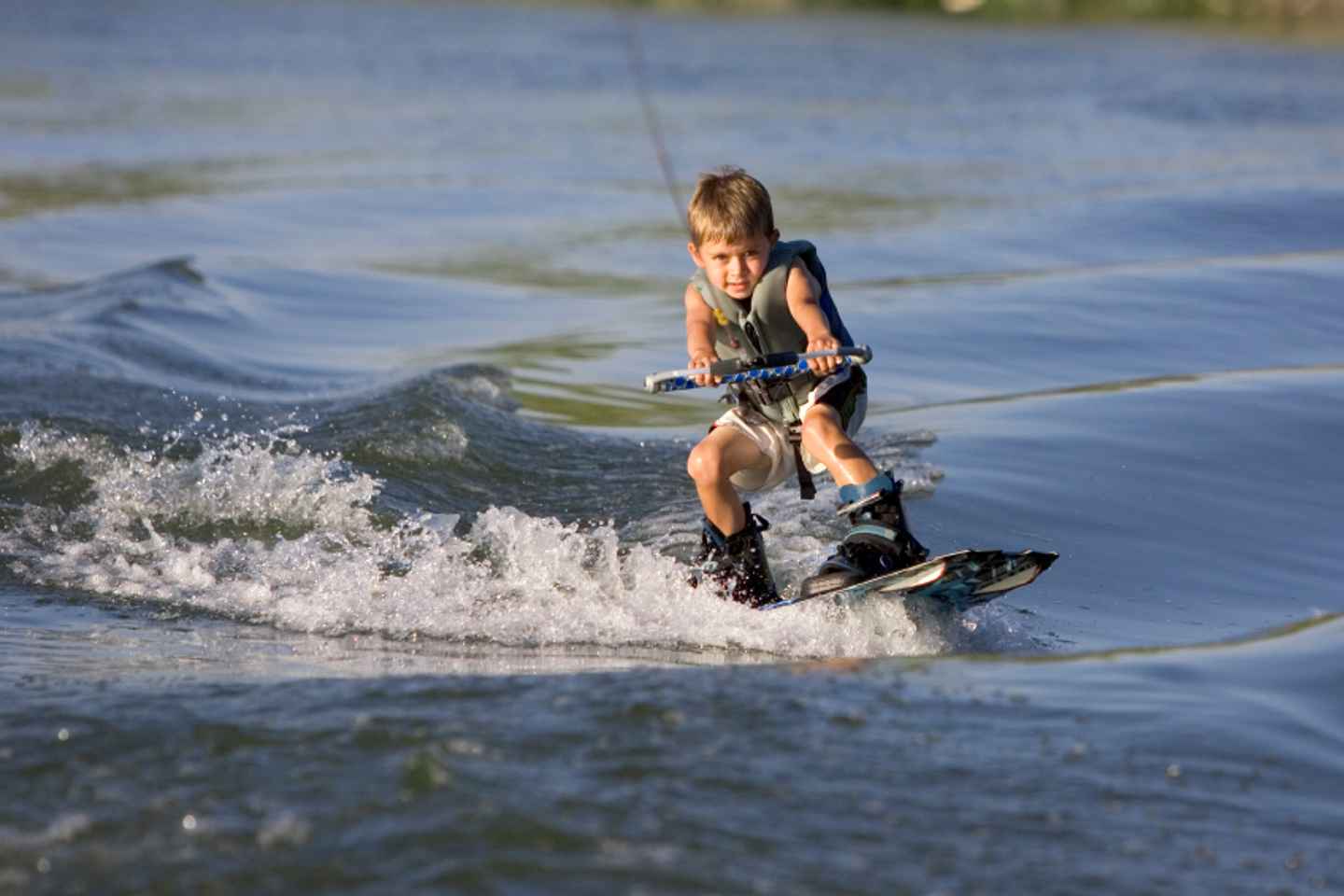 A stay in South Beach is incomplete without wakeboarding. Wakeboarding is similar to surfing, but much safer since you will be towed by a boat. As a result, there is no need to worry about getting wiped out by troublesome waves. However, it is very important to take this two-hour lesson in order to be properly oriented. Proper orientation to wakeboarding is still important because it prevents mishaps from happening. Fewer mishaps mean a more productive and enjoyable stay in Miami. Also, the lessons are conducted by certified instructors, so you can be sure that they know what they are doing, and the experience would be worry-free. Each lesson is two hours, so you can easily absorb the basics of wakeboarding in the least time. If you're looking for more South Beach water activities to enjoy, sign up for this.
Miami: 2-Hour Wakeboarding Lesson

Duration: 2.0 hour
Miami: more than just South Beach
To conclude, this list of activities shows tourists that Miami is much more than South Beach, for it is also a city that preserves nature, and is a showcase of culture and heritage. All tourists must remember to preserve this heritage by taking care of the oceans and obey the norms established by the people in charge of these activities and attractions so that the next generation will be able to experience all the fun that you will experience. At the same time, be sure to enjoy fun water sports in Miami on your holiday.
Disclosure: Trip101 selects the listings in our articles independently. Some of the listings in this article contain affiliate links.
Get Trip101 in your inbox
Unsubscribe in one click. See our privacy policy for more information on how we use your data