World-famous as the spectacular capital of France, Paris is a prominent European city and international center of fashion, culture, and art. The enchanting River Seine and sprawling boulevard adorn the city's 19th-century cityscape. Paris is also popular as the City of Light. Home to Eiffel Tower, one of the wonders of the world, and exquisite historic architectural monuments, Paris is a favorite tourist destination for a large number of travelers around the world. And, if Paris tops your travel bucket list, you might be looking for some incredible attractions in this French city to explore, aren't you? Scroll down to find the top 10 attractions in Paris, France which you simply can't afford to miss while holidaying in the City of Light.
Eiffel Tower is the most prominent and world-famous attraction in Paris that no one can afford to miss when holidaying in France. This wrought-iron lattice structure is an engineering marvel named after engineer Gustave Eiffel. Have a savory champagne lunch on the breath-taking Eiffel Tower. Tour through Paris and visit Champs-Élysées, Opera House, and Eiffel Tower. Learn interesting facts about this magnificent structure. Later, enjoy a mesmerizing Seine River cruise.
Duration: 15 hours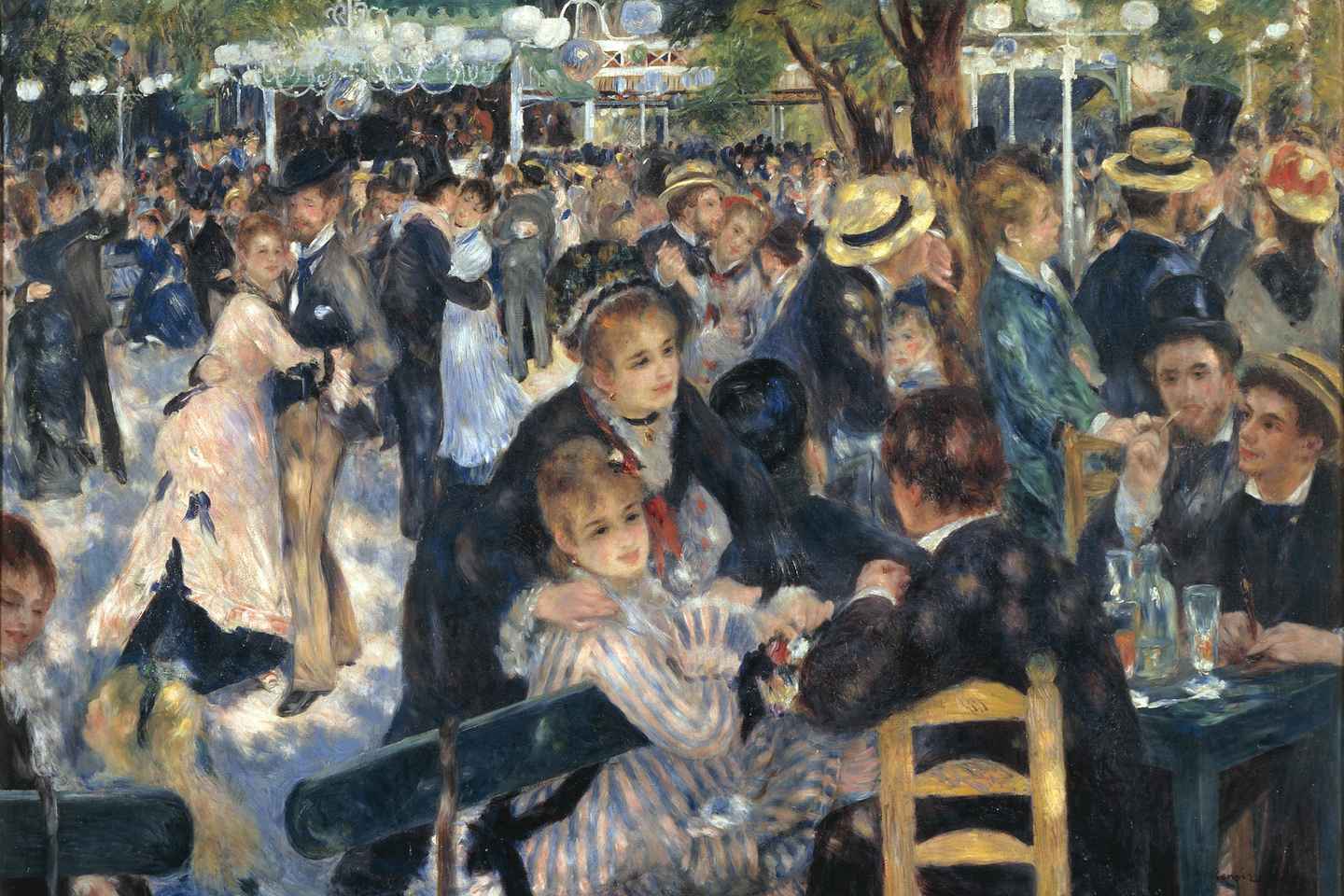 Situated on the left bank of River Seine, you can find the mesmerizing Musee d'Orsay museum in Paris. It holds noteworthy French art which dates back from the year 1848 to 1914. It features a huge collection of artistic paintings, furniture, sculptures, and photography which you are sure to appreciate. Get to watch the masterpieces by Cezanne, Van Gogh, Degas, Manet, Renoir, and many other great artists. Marvel at Impressionist and post-Impressionist paintings. Know the story behind Manet's scandalous 'Luncheon on the Grass'. Going for a guided tour here will help you skip the line.
Duration: 2.0 hour
Watch one of the most popular cabaret shows on the globe at Moulin Rouge. You get to see a group of 60 artists perform the well-known 'Féerie' performance here. Revel in the lavish ambiance of Moulin Rouge. You will be sure to appreciate the handmade costumes of sequins, feathers, and rhinestones of the performing artists. Sip a glass of champagne as you watch the iconic performances here.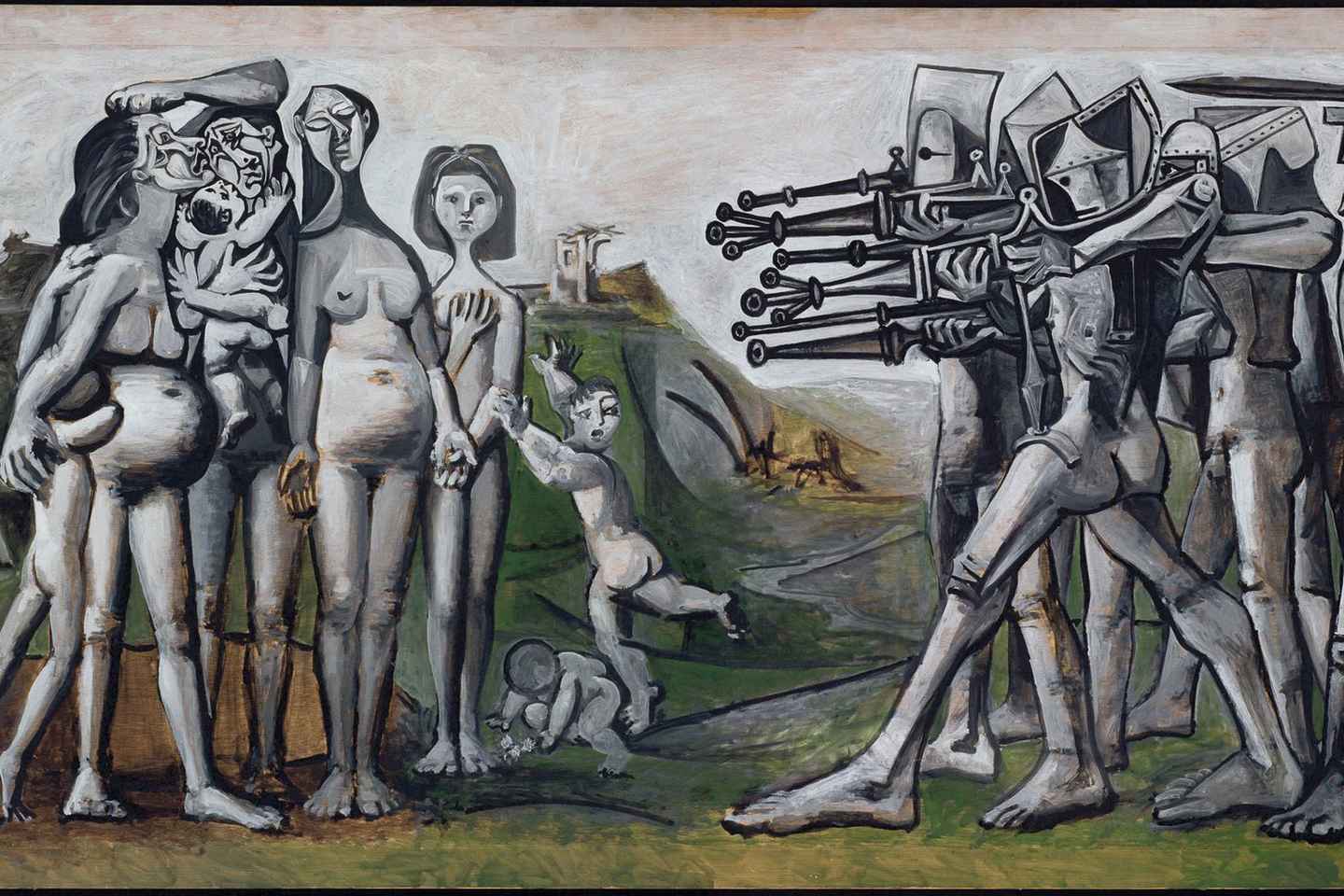 Situated in the exquisite 17th-century Hôtel Salé, Musée Picasso i.e. Picasso National Museum is a marvelous place to view the outstanding work of artist Pablo Picasso. Pablo Picasso is quite famous for being an adept Spanish sculptor, ceramicist, poet, printmaker, painter, playwright, and stage designer who lived his adult life in France. You simply can't stop admiring his finest works, such as The Barefoot Girl and the Bull's Head. Learn about the noteworthy work and life of Pablo Picasso while exploring this art gallery.
Duration: 2.0 hour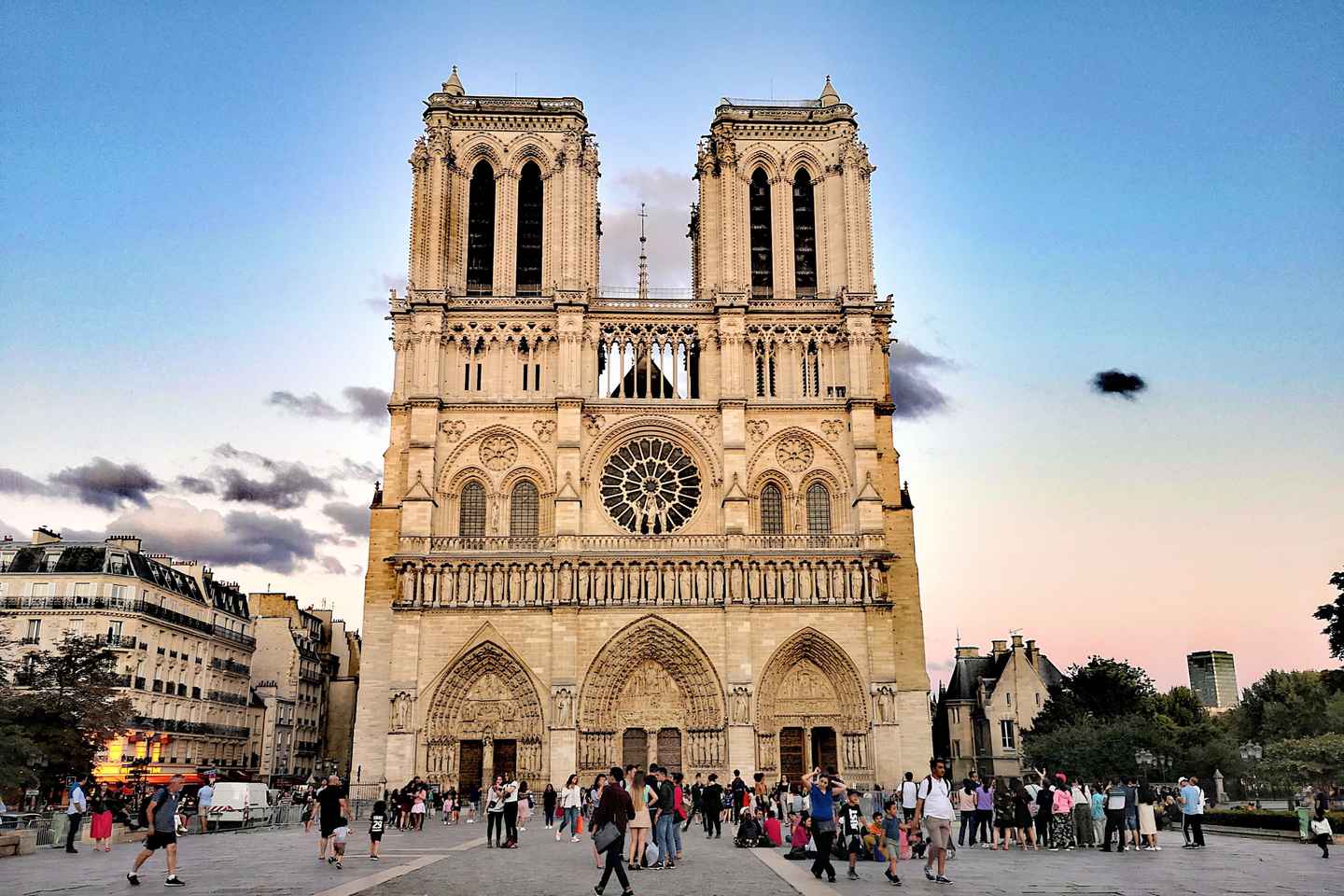 If you are a history buff, you should definitely visit Notre-Dame Cathedral when holidaying in Paris. This medieval Catholic cathedral is listed as a UNESCO site. It's popular for being one of the finest examples of impressive French Gothic architecture. Have an in-depth look at this marvelous historic structure when visiting it. Also, make sure you get to visit the crypt or towers here and learn its interesting history.
Duration: 2.0 hour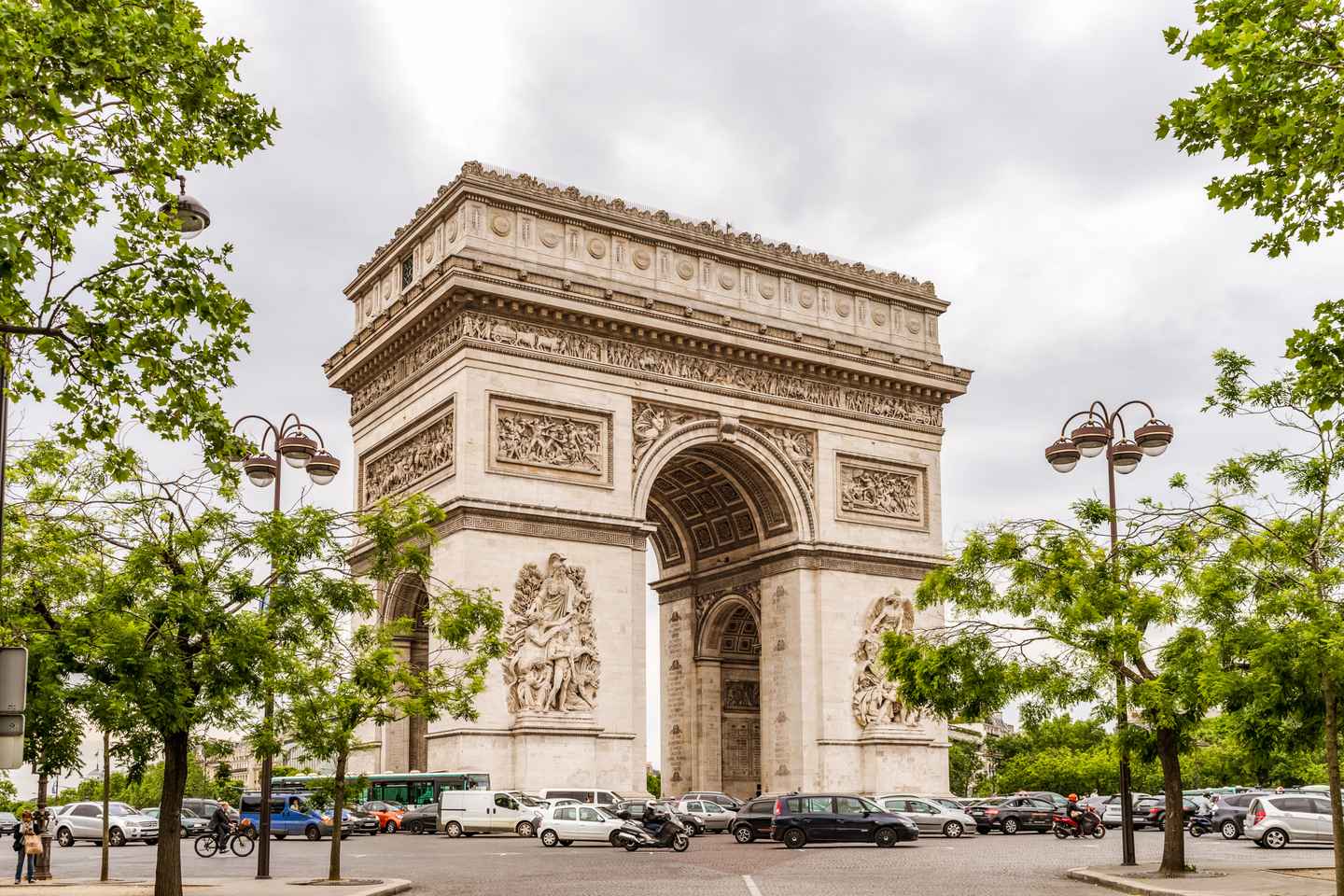 If you are fond of splendid architecture, don't miss visiting Arc de Triomphe, one of the most popular structures in Paris. This 50-meter (164.04 feet) towering monument features neoclassical architectural style. Reach the top of this magnificent Arc de Triomphe to watch jaw-dropping panoramas of this French city. Gaze at the bountiful Parisian avenues which stretch out from the Arc into the vibrant city. Visit the Tomb of the Unknown Soldier, which is present at the base of the arch, that is known to pay tribute to 1.3 million soldiers of this country who died fighting during World War I.
Visit the Pantheon, a masterpiece constructed by the architect Soufflot, when vacationing in Paris. This spectacular monument is dedicated to men and women who made a mark in French history during the time of the historic French Revolution. Explore Pantheon at your own pace by going on a self-guided tour here. Don't miss capturing the sweeping views of the City of Light from the upper floors.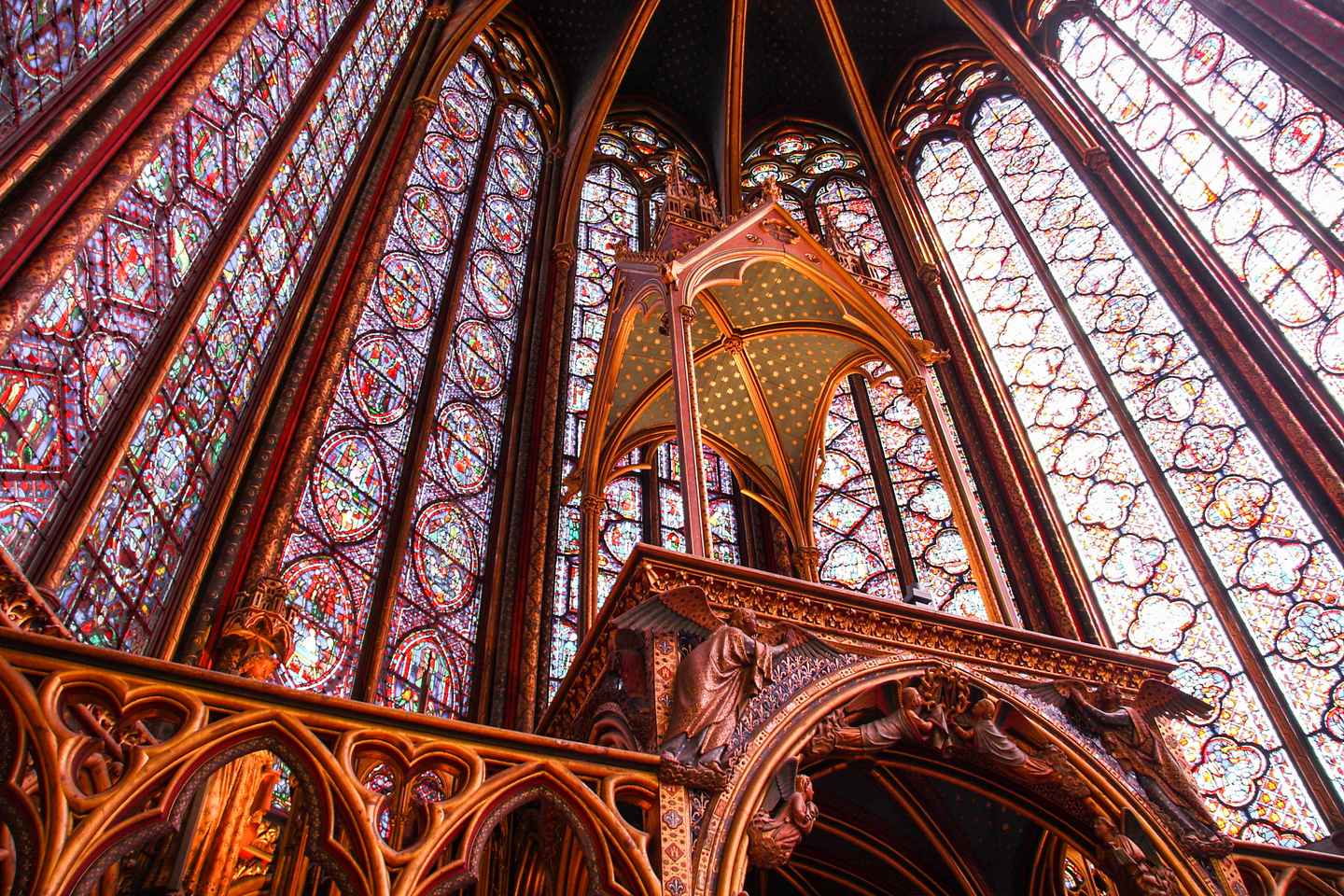 If the royalty in French history fascinates you, you should definitely visit the Sainte-Chapelle. It's a Gothic-style royal chapel which was the home to the kings of France for several years till the 14th century. Go on a self-guided tour to admire this chapel and its interesting history. Have a close look at its eye-catching stained-glass windows. Watch stained glass panes featuring 1,113 scenes from the New Testament and Old Testament. Learn about the fascinating story of the Holy Chapel.
Don't miss visiting the exquisite Château de Versailles i.e. Palace of Versailles, which earns the fame of being listed as a UNESCO site. Stroll through the enchanting gardens of Versailles. Learn about the rich history of this palace, Marie Antoinette's estate, and the tragic tale of the popular French queen. Spend a day exploring this fascinating Palace of Versailles. If you wish to watch the splendid fountain show in the charming gardens, plan to visit this attraction on Sunday.
Duration: 7 hours
Make sure you visit the world's biggest art museum and incredible historic monument the Louvre Museum in Paris. You can find it on the right bank of the charming Seine River. Don't miss watching the 'Mona Lisa', 'Venus de Milo', and many more art wonders closely at this museum. Enrich your knowledge with stories behind the historic works of art. By going for a guided two-hour tour to Louvre Museum, you can skip the line and view this attraction without wasting any time. Click photos of intricate art here. Get to see eye-catching gems. Discover the foundation of the castle, which existed years back. Also, learn its unique history. Later, take your time and explore the museum all by yourself.
Duration: 2 hour
Have an enriching travel experience by exploring Paris
Now that you know of these 10 top attractions in Paris, make sure you visit all of them when vacationing in the mesmerizing City of Light. Get a memorable travel experience to treasure for the lifetime.
Any must-sees we missed? Tell us about them in the comments section or write a post
here
to help out fellow travelers!
Disclosure: Trip101 selects the listings in our articles independently. Some of the listings in this article contain affiliate links.
Get Trip101 in your inbox
Unsubscribe in one click. See our Privacy Policy for more information on how we use your data