The cosmopolitan city of Colombo is your gateway to Sri Lanka. Despite having modern hotels and tall office buildings, Colombo still holds onto its colonial heritage with buildings made during the time of the British. Over here, you can find people of different races, cultures, and religions, all living together in peace. Another plus point of visiting Colombo is the many day trips you can take from there. With one vacation you can see not just Colombo but half of Sri Lanka without changing your accommodation. Head to a new destination every morning, explore it throughout the day, and at night, head back to the comfort of your hotel room. Sounds amazing, right? To help you plan, here's a list of the best day trips from Colombo, Sri Lanka.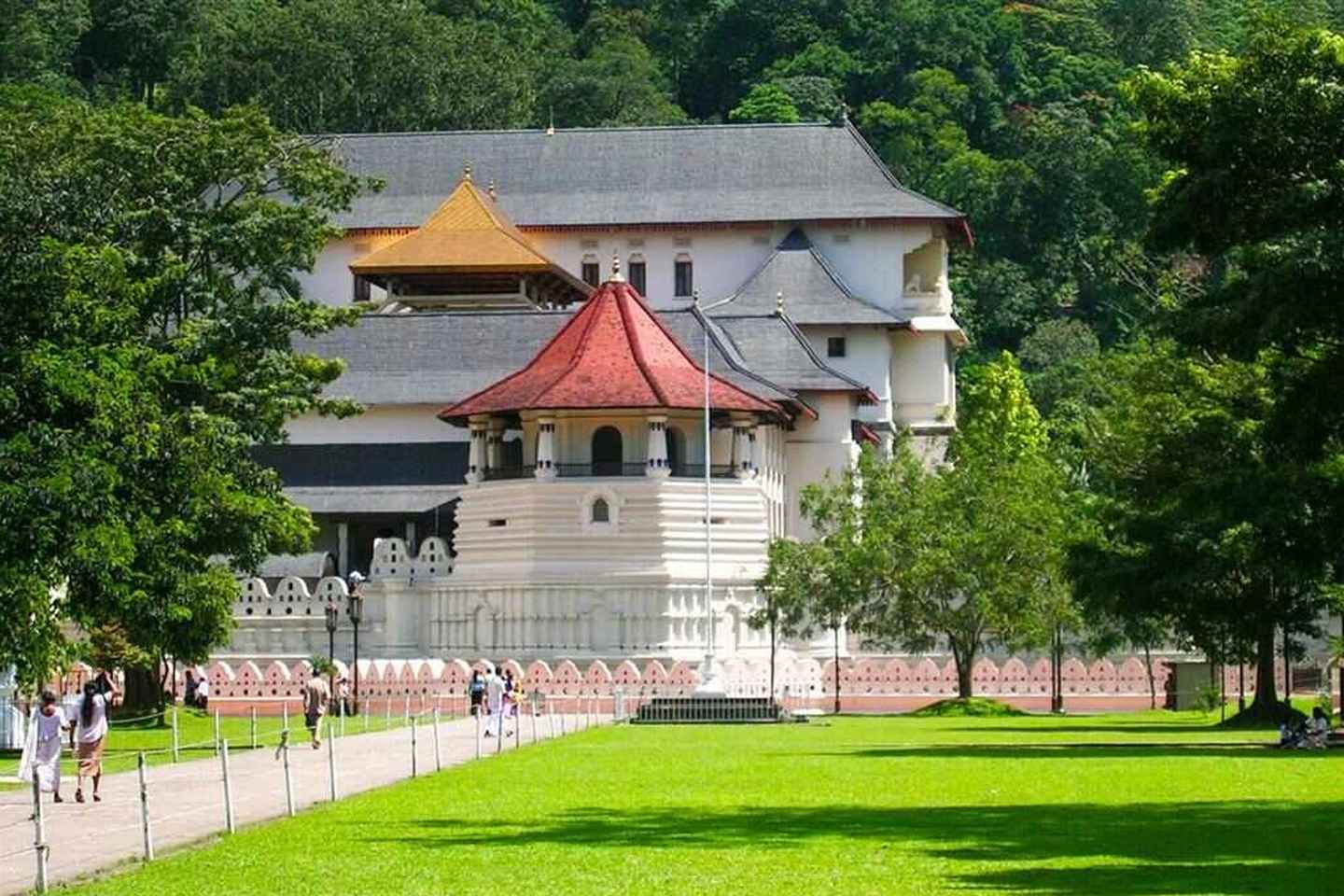 A plateau city surrounded by forests, Kandy is the home of tea plantations and the biodiverse forests of Sri Lanka. It is home to the Temple of the Tooth where people go to see the tooth of Buddha, the palace, and the golden figurines within the shrine. Kandy is also a famous place for discovering ancient crafts made by traditional artisans, ones that tourists can buy as souvenirs for themselves and their friends. The Royal Botanical Gardens of Peradeniya, which is home to 4,000 different species of plants, is a perfect place for an evening stroll. While wandering about, tourists are also bound to see an exclusive collection of orchids, spices, and medicinal plants.
Kandy: Day Trip from Colombo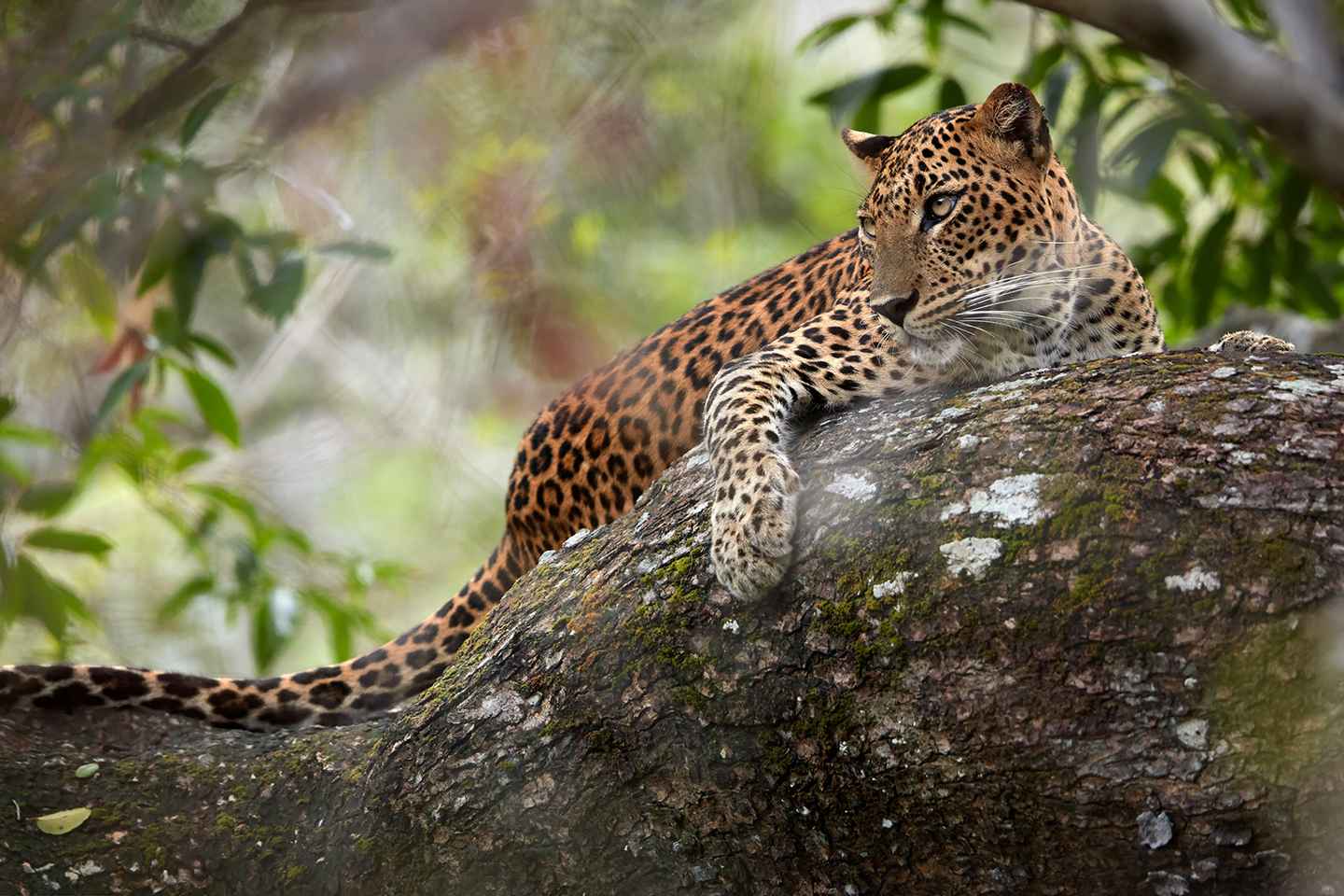 Located on the Northwest coast of Sri Lanka, Wilpattu National Park once used to be a nature reserve before it was declared as a national park in 1938. Herds of elephants can be seen in their natural habitat and if one is careful, they might see the elusive leopards hiding nearby. Many different species of deer can be found running about along with wild boars and wild buffaloes. Many trees within this national park are home to sloths and mongooses. Some water bodies hide crocodiles while others are perfect spots to find peacocks dancing for rain.
Wilpattu National Park Safari Tour from Colombo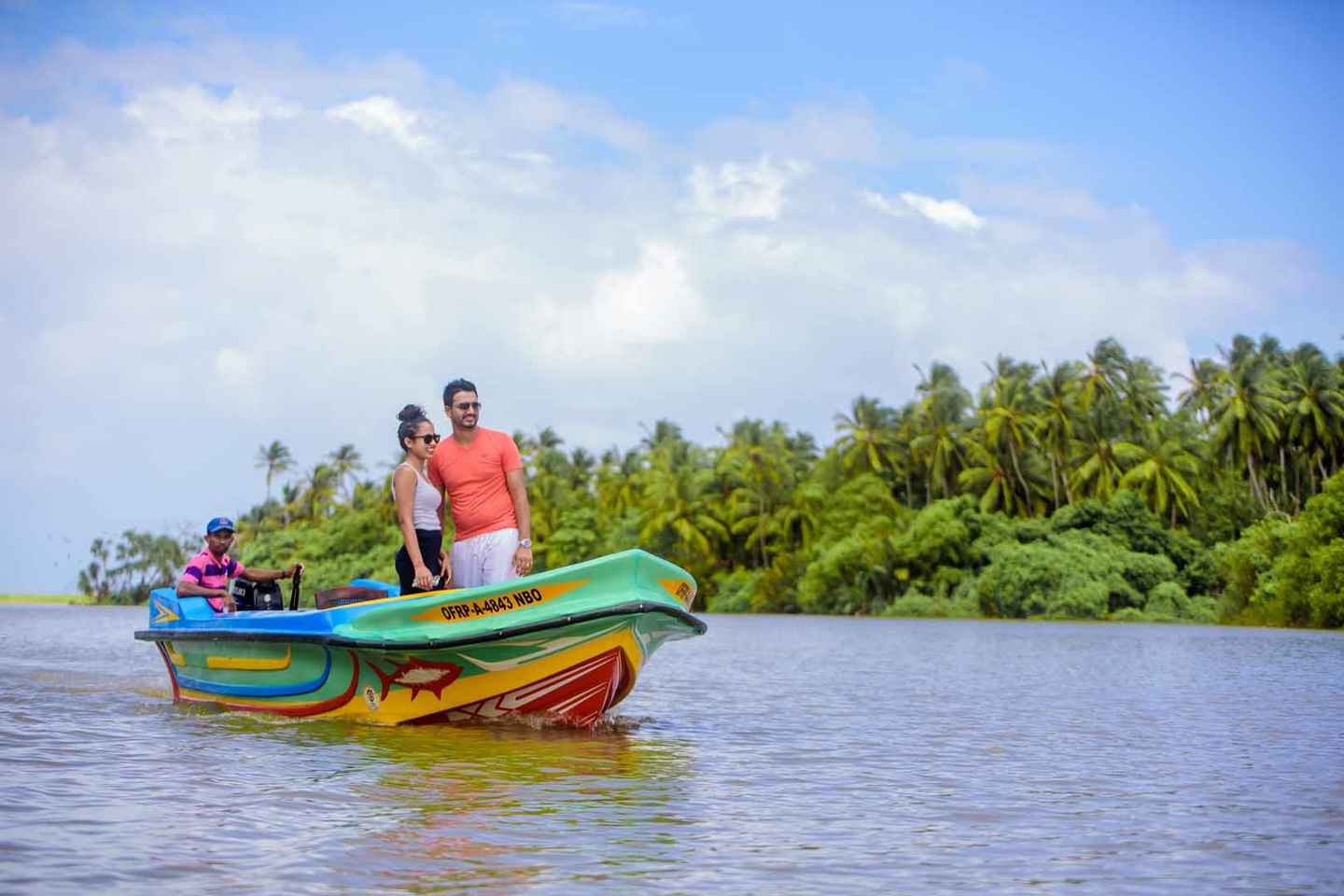 Located on the Southwest coast of Sri Lanka, Bentota is a resort town and home to places like Paradise Island, Bentota Lagoons, and the famous cliff diving spot Canoe Rock. The best way to travel here is through the Madu River in Balapitiya. This way one can travel through the mangrove marshes formed by the thick mangrove forests interspersed with stretches of water. Once in Bentota, the place to start your exploration is Kothduwa Raja Maha Viharaya, also known as Kothduwa Temple, which used to hold a relic of Buddha during circa 340CE. After this, Lunuganga Garden, the home of Geoffrey Bawa, is the best place to spend the day as it holds some of the finest architecture seen by man.
Bentota Day Tour from Colombo

Duration: 8 hour
It is almost impossible for people to find their way to the ruined capital of Anuradhapura on their own. But this feat can be made easy through a planned day trip with experienced guides. This once beautiful city is still home to several temples and shrines that form a big chunk of Sri Lanka's history. The Jetavanarama stupa, Ruwanwelisaya, Jaya Sri Maha Bodhi, Abhayagiri Dagaba, Isurumuniya Temple, are just some places that definitely should be visited. Immerse yourself in the history of Sri Lanka for a day and get a better understanding of the country through its past.
Sacred City of Anuradhapura from Colombo

Duration: 12 hours
5. Ratnapura
A picturesque place, Ratnapura is a place with countless attractions that one should definitely see during their visit. Sinharaja Forest Reserve, considered a world heritage site by UNESCO, is a good place to see the natural wildlife of Sri Lanka as well as the rare virgin rain forests. It is also home to around 130 bird species and mammals such as the purple-faced langur. Experience natural beauty by visiting Boptah Ella Falls and Adams Peak. End your trip by paying a visit to the gem mines that Ratnapura is so famous for, and find beautiful sapphires and rubies in their hearts.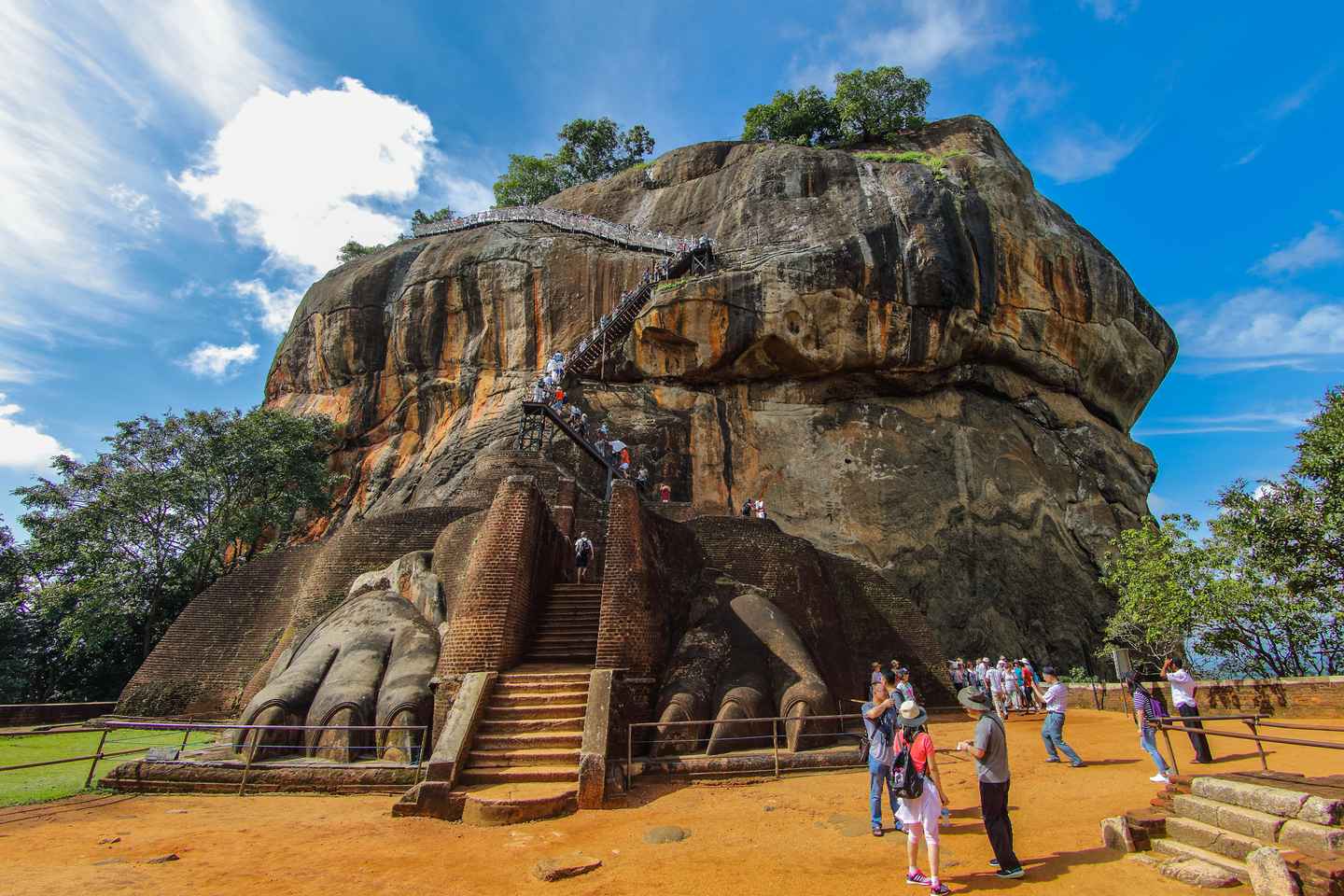 Located close to one another on the way to Dambulla, one can make a stop at Sigiriya, an ancient rock fortress. According to the Culavamsa, an ancient Sri Lankan chronicle, Sigiriya was once chosen by King Kasyapa as the site for the new capital of his kingdom. Within its sturdy structure, the fortress holds paintings of queens, princesses, and maids. Nearby, one can find traditional crafts like wood carving and batik textiles to buy as souvenirs. Once you're done exploring Sigiriya, continue your journey to Dambulla and visit the largest cave-temple complex in Sri Lanka. Well-preserved inside, one can find images of Buddha as well as cave paintings dating back to the 2nd century B.C up to the 18th century Kandyan era.
Sigiriya and Dambulla Day Trip from Colombo

Duration: 10 hour
Located on Sri Lanka's southwest coast, Galle, once a city occupied and shaped by the British, is now a famous tourist spot. Over here, one can go to Kosgoda Turtle Hatchery to see endangered turtles and view the never before seen stilt fishermen at Weligama. The Galle Fort, founded by Portuguese colonists and now a UNESCO-listed site, holds remnants of colonial architecture, museums, and shops. Tsunami Photo Museum is the place to visit if one wishes to learn more about Galle's maritime history. After immersing yourself in the history of Galle, make sure to stop by Benotata beach on your way back to Colombo.
Galle Full-Day Tour

Duration: 10 to 12 hours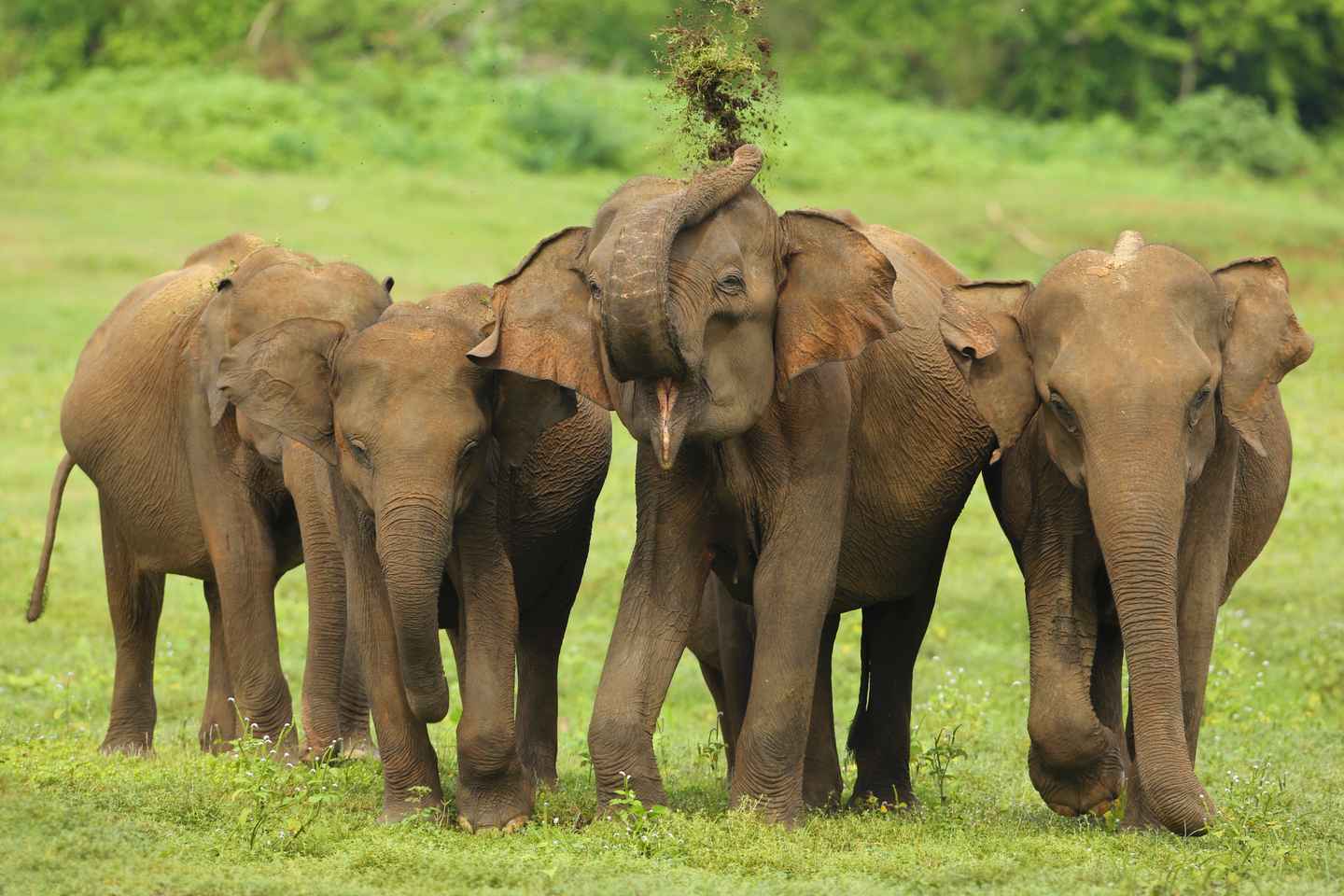 The construction of the Udawalawe Reservoir on the Walawe River led to the displacement of the wildlife that lived in the area. To preserve their quality of life, the Sri Lankan government then created the Udawalawe National Park in 1972, which was kept open to the public. Now the third most visited park in Sri Lanka, Udawale is home to animals like the elephant, wild board, sambhur, and hare. Upon arrival to the park, guests are led to jeeps and from there, the wildlife safari begins where they get to see, not only these species but also 50 different kinds of butterflies.
From Colombo: Udawalawa National Park Wildlife Safari
9. Mirissa
Located on the south coast of Sri Lanka, Mirissa is a small town famous for its beaches and marine life. You can be part of tours that allow you to go whale watching. Then, there's a special beach known as the Secret Beach, which is not the easiest place to reach but once you get there, you're bound to be blown away by its amazing view, especially during sunset. And since you're visiting a beach town, why not go surfing? The waves at Mirissa's beaches will definitely not disappoint you. For those interested in wildlife, check out the snake farm in Mirissa, which is run by doctors who rescue and rehabilitate these animals. They also use snake venom to make antivenoms.
A UNESCO World Heritage Site, Sinharaja Forest Reserve was established in 1978 and this is Sri Lanka's last viable tropical rainforest. The journey through the rainforest begins with a trek allowing you to get lost in the beauty of nature. During the walk, you can see different flowers and vegetation. It is also possible to encounter elephants during this trek, like elephants and the famous purple-faced langur monkey. If you're lucky, you can even spot leopards hiding somewhere in the greenery. The forest is also home to different bird species like the Red-Faced Malkoha and the Orange-Billed Babbler. Hump-Nosed and Green Pit Vipers can also be found here.
Sinharaja Rainforest Day Trek from Colombo
Make the most of your trip
Traveling abroad for vacations isn't a luxury everyone can afford, which is why it is always important to make the most of your trip and see what this new country has to offer. Day trips are one way to make this possible. After exploring the city you're staying in, join a tour and see what secrets nearby areas are holding. This way, whether it be beautiful architectural structures, whale watching, or trekking through a beautiful rainforest, you get to do it all. When you go home, you'll go without any regrets.
Disclosure: Trip101 selects the listings in our articles independently. Some of the listings in this article contain affiliate links.
Get Trip101 in your inbox
Unsubscribe in one click. See our privacy policy for more information on how we use your data