If you are planning a trip to Indonesia, it is without a doubt that you will somehow stop or pass through Jakarta. Jakarta is the capital city of Indonesia and a high tourist magnet. People from all over the world flock int this city to uncover its hidden gems which include Kota Tua, an old town, home to the Dutch colonial buildings and the old port of Sunda Kelapa where you will discover the traditional wooden schooners dock. Apart from historical findings, the town also boasts a mixed culture including Malay, Indian, Javanese and Chinese. If you are planning to explore Indonesia, check out the best day trips from Jakarta, Indonesia.
1. Banten
Most visitors who choose Indonesia as their vacation destination often travel straight to Merak simply because the area is not blessed with many attractions that can grab your attention. However, Banten can be worth your time if you organize your schedule well. Bearing in mind that this is where the English and Dutch first settled while they were securing their trade supremacy, you are guaranteed to spot some significant colonial buildings and museums dedicated to the rich history of the country and community. Over recent years, the town has witnessed a sudden growth making it the perfect place to go shopping and find traditionally crafted souvenirs.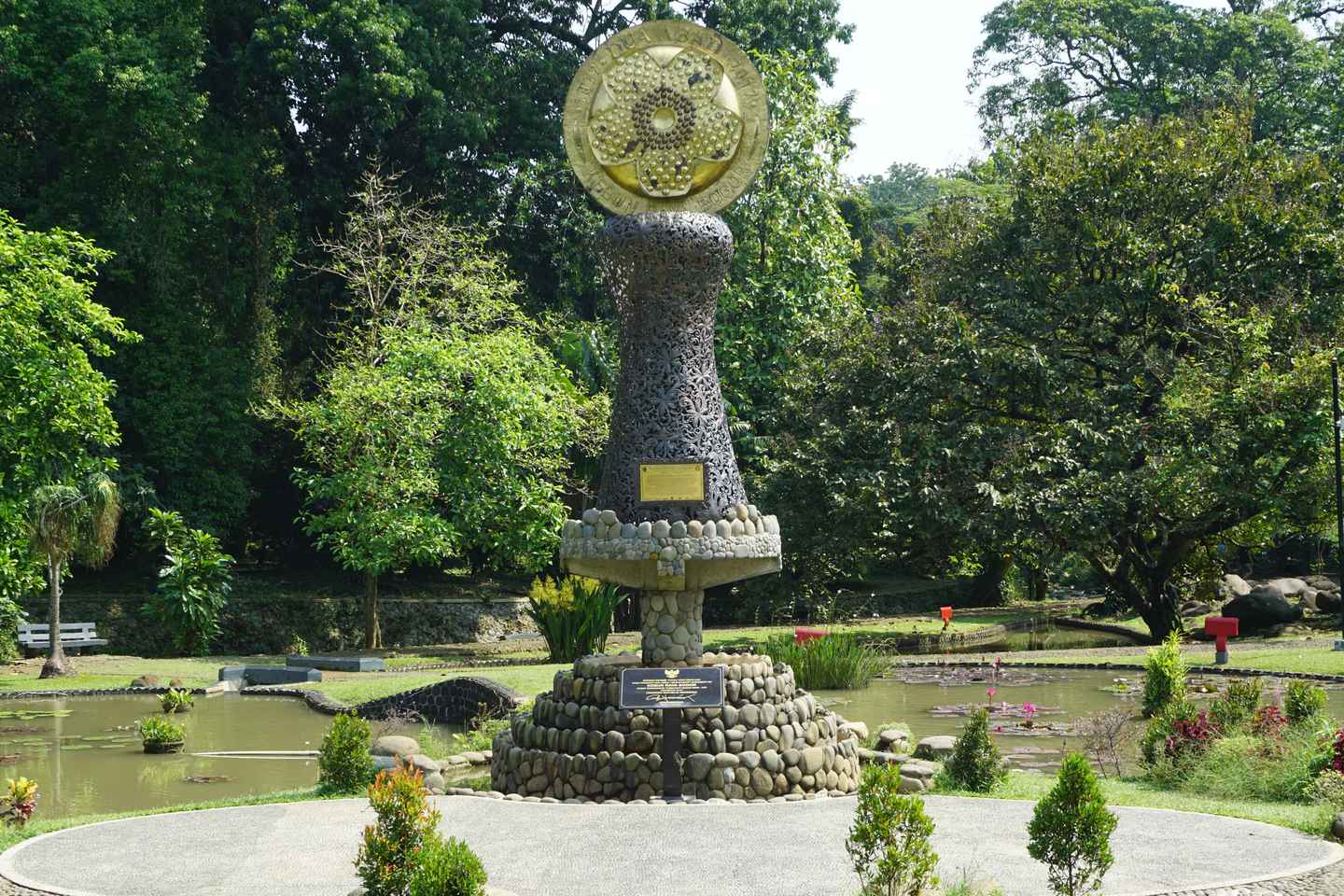 The city of Bogor is a romantic little village set against the backdrop of Mount Salak. Bogor is among the highly visited cities given the fact that it boasts a favourable climate which is perfect for thousands of unique plant species. Some of the sites you have to visit while you are still here includes Bogor Botanical Gardens, Bogor Palace, Bogor Zoology Museum and The Jungle Water adventure, the perfect place to spend time with your kids. When visiting Bogor, always remember to carry an umbrella, the weather is always unpredictable.
Jakarta: Bogor Cultural Tour with Botanical Gardens Visit

Duration: 10 hour
3. Anyer
Anyer, also known as Anjer is a coastal town located 15 kilometres (9 miles) from Marak and 131 kilometres (82 miles) from Jakarta. The town is frequently visited by tourists thanks to its beach area located on Java's west coast hence it is easy to access from the Capital of Indonesia. The town is divided into two. You can go north of the town and have a unique shopping experience at the town centre or you can choose to enjoy the beaches which are located south of the town. Apart from sunbathing, the beach is also the perfect place to enjoy water sport activities such as jet skiing, speed boating and parasailing.
Another destination you have to visit each time you are in Indonesia is Puncak, also known as Puncak Pass. The town is located only a three-hour drive from Jakarta and it is very popular among locals and travellers who search for clean air with natural scenery. Whenever you are here, you have to make a stop at Taman Bunga Nusantara, a public park which features beautiful flowers from all over the world, a giant clock and a maze. If you are travelling with your family, your kids will definitely love Alam Imajinasi, a leisure park perfect for picnics.
Jakarta to Puncak Highland Private Full-Day Trip plus Lunch

Duration: 10 hours
5. Sukabumi
Located approximately three hours' drive from Jakarta, Sukabumi is a peaceful town full of diverse attractions. If you love water, you have options of beaches to choose from including Pelabuhan Ratu Beach, Karang Hawu Beach, Cibangbang Beach and Ujung Genteng Beach. A vacation to Sukabumi is not just about the beach, nature lovers will love the sights at Gunung Gede Pangrango National Park, Buniayu Cave, and Salak Mountain. There is nothing better than spending time with your family in Sukabumi.
6. Soreang
One of the most underrated destinations in Indonesia worth visiting is Soreang. The town is located 18 km (11.2 mi) from Bandung city, and it features an incredible landscape, favourable weather and lots of attractions to explore. If you are travelling with your partner, surprise them by stopping at some of the most romantic spots in the country such as Love Soreang Park, Taman Love Soreang or Taman Cinta. In case you have kids travelling with you, treat them with a day out at Pasona Nirwana Waterpark and watch their faces glitter with smiles the whole day. If you are new in Soreang, make sure you carry a map with you, finding your way around may prove to be difficult.
7. Purwakarta
Located only two hours drive to Indonesia's capital Jakarta and a three-hour drive from Bandung, Purwakarta is a beautiful town with a lovely culture, lots of attractions to discover and very favourable weather. The town played a huge role in fighting the Dutch during the colonial period and you can still spot some remnants of the colonial era which are now major landmarks. The most famous landmark that you will find in this area is the Sri Baduga located on the shores of Situ Buleud "Round Lake an artificial lake built with the purpose for herding the near-extinct rhinoceros. Another spot that attracts tourists is the Gedung Kembar, a twin tower of which one of the building is currently being used as a museum.
8. Tangerang
There are thousands of sites to explore in Indonesia and it is almost impossible to explore all of them in limited time but one town you cannot miss visiting is Tangerang especially if it is your first time in Indonesia. The town is situated on the western border of Jakarta, and it boasts several attractions such as Benteng Heritage Museum, Ocean Park BSD Sepong and Scientia Square Park all worth visiting with your family. When you are done exploring the town, you have to enjoy a peaceful time at one of the many beaches, Manuk Sawarna Beach being one of the highly recommended beaches to be in.
9. Pulau Bidadari
Pulau Bidadari, also known as the Island of Angels, is among the charming island found within the Kepulauan Seribu Marine National Park. It is 20 minutes from Jakarta by speedboat hence easily accessible to visitors who want to explore its natural beauty as well as the historic attractions. Apart from the beautiful sandy beaches with crystal clear waters, you will love the mangrove forests which can be found everywhere, home to rare and exotic plants such as Willows, Baringtonia exelsa and Diospyros maritama. The island might be small but navigating through its street is confusing. Always have a map with you whenever you are exploring this beautiful island.
Explore all the gems in Indonesia
There is no better way to discover what Indonesia has to offer than by planning day trips that span across the country. This way, you will be able to cover a vast area within a short time. Enjoy the article and choose your best day trip experience.
Disclosure: Trip101 selects the listings in our articles independently. Some of the listings in this article contain affiliate links.
Get Trip101 in your inbox
Unsubscribe in one click. See our privacy policy for more information on how we use your data