Muscat is a vibrant city in Oman that is wrapped by stunning deserts and beautiful rocky mountains. Oman's capital is also famous for its remarkable marketplace and outstanding seafood. If you're looking for an intuitive preview of Muscat's culture, the city's central plays host to the Bait Al Zubair, a cultural complex and popular landmark that displays an exquisite collection of Oman artifacts including costumes, household items, and a collection of ancient weapons. For great accommodation, there are stunning hotels with a private pool. If you would prefer a homey vibe, there are plenty of Vrbo vacation rentals. To the west, the city is home to the vast desert land, a place you can go for an adventurous desert day trip. To the east, the shores of the Gulf of Oman offer an amazing resort destination. Continue reading to find out more about the best day trips from Muscat, Oman.
If you are wondering about what to see in Muscat and around it, keep Nizwa in your itinerary of day tours. You will have to travel for at least an hour and 30 minutes to cover the 156.7 kilometers (97.4 miles) distance heading to Nizwa, Oman. Enjoy a full excursion of Nizwa by touring the Nizwa and Jabreen forts – two of the city's well-preserved mud-brick medieval forts. If you feel like not using the cabs, rent out a cozy 4x4 and enjoy a tour of Nizwa at your leisure. Transport to and from your hotel is provided, as well as headphones and an audio guide available in multiple languages. To re-energize, lunch is provided.
Duration: 9 hours
Embark on a one-hour day journey to relish the joys of a day trip to Wadi Al Abyadh. Your journey will start with a nine-hour excursion to this pristine venue in a private 4x4 designed for exploring some of Oman's rugged terrain. Maneuver the challenging terrain as you map your way looking for the best sites. Find your way through the village of Al Byadh to try out one of their many traditional dishes for lunch in any of the local restaurants around. As you end your tour, make a quick visit to the famous Nakhl Fort, a grand citadel built for the Sultanate of Oman.
Duration: 9 hours
For this exciting safari to Wahiba Sands Desert, you will spend the better part of your eight hours drifting the Wahiba Sands and exploring the beautiful dunes. As much as this day trip is a package full of fun and adventure, for safety reasons, amateur desert drivers are not encouraged to try it out without professional guidance. As you relax inside a cozy 4x4, experience the beauty of Oman's desert and the caves of Wadi Bani Khalid, and if it gets too hot, you can cool off in one of the pools of Wadi Bani Khalid.
Duration: 8 hours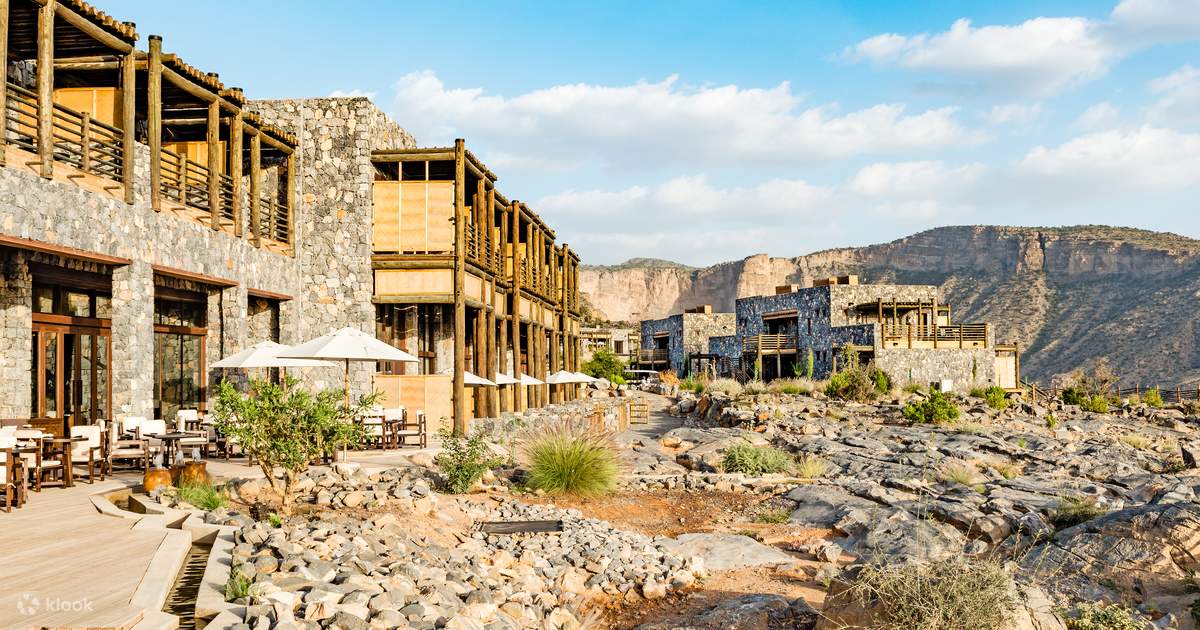 For an adventurous excursion of the city and towns bordering Muscat, a day trip to Jebel Akhdar Green Mountain will be quite memorable. On this eight-hour tour, your journey will be full of exciting scenery, including breathtaking terraced gardens of gorgeous rose blossoms against spectacular mountain landscape and green farmlands. An excursion of the beautiful mountain of Jebel Akhtar Green Mountain will give you an eagle's eye view of spectacular city scenery below.
Duration: 8hrsDuration
5. Ibra, Oman
To get to Ibra, you will have to travel to the south of Muscat for at least 1 hour and 30 minutes to cover the 149.4-kilometer (92.83-mile) journey. Swap the thrills of the capital for an exciting journey, a day trip to see some of the best locations in Ibra. Get to explore the beautiful ruins in Ibra including Ibra Old quarter, and if you love nature, Wadi Khabbah offers an alternative option for exploration. If you happen to be on the road on a Wednesday, make a stop at Ibra Souq and go shop.
6. Sohar, Oman
Your journey from Muscat to Sohar would be quite an exciting one. Your journey will involve an amazing road trip against an amazing coastal view as you pass by Barka, Al Suwayq and Sham. It takes about two hours to cover the 205.3-kilometer (127.56-mile) distance. Upon reaching your destination. Places like Sultan Qaboos Grand Mosque and the Sona Beach Cornside will give you a taste of what Sohar has to offer. But if you are looking for a place to enjoy a short picnic lunch, the Silver Jubilee Public Park will give you a serene venue to relax and enjoy some peace and tranquility.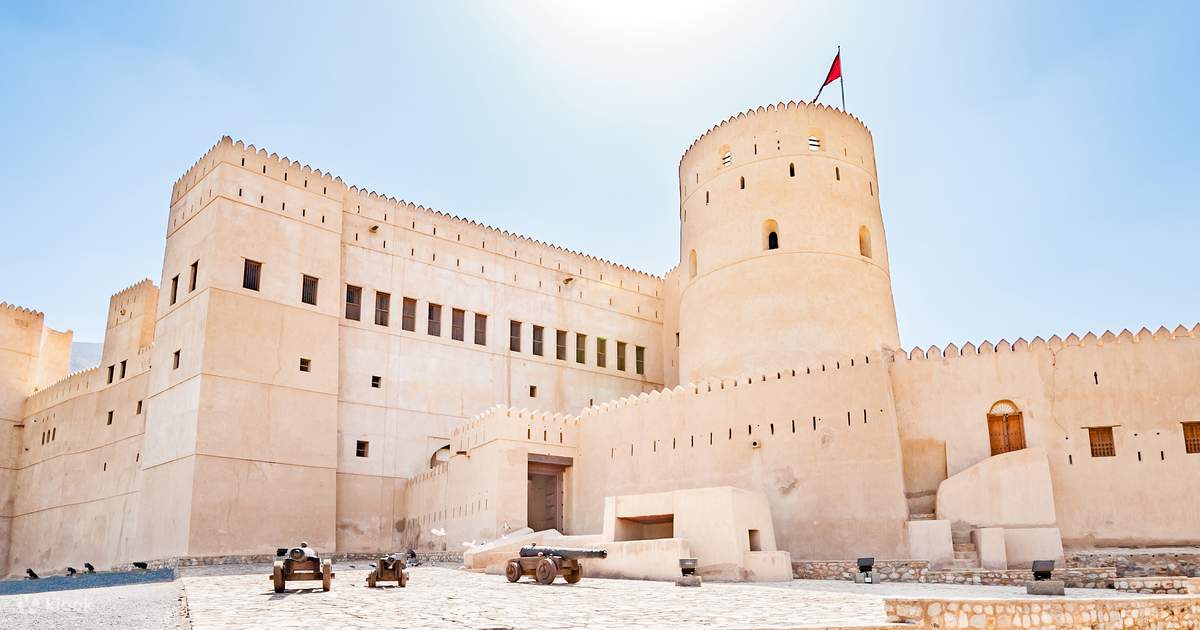 If you are bored with the buzz of the city, spend the better part of your day exploring the outskirts of the city as you take a short adventure to Rustaq. Your journey will only take about 1 hour to cover a meager 120.7-kilometer (75 miles) distance. Rustaq is a historic town buzzing with life and is famous for its Naman Castle, Thowarah Hot Springs, a vibrant souq, and the Nakhl-Barka fish market. After a tour of the town markets, make your way to the iconic three-level Rustaq Fort. The fort is the most popular landmark in the city and offers an outstanding view of the landscape.
Duration: 9hrsDuration
8. Sur, Oman
Head to the coast of Oman, to the port city of Sur, away from all the noise and buzz of Muscat and to a coastal haven. You only have 2 hours of your time to cover the 206.6-kilometer (128.6-mile) journey. Your journey to Sur won't be a boring one either; you will get to see amazing attractions including the ruined city of Qalhat, two of Oman's scenic wadis, and the old fort of Quriyat.
If you are looking for a serene spot for a quick road trip, a private tour of the famous Bimah Sinkhole, Tiwi Beach and Wadi Shab would be an awesome destination. Here, you get to immerse yourself in the unblemished beauty of Oman on an exciting full-day trip. Your journey will involve one or two stops near marvelous mountains, bays, as well as Finns, Dahab, and Tiwi beach. If you brought your swimming gear and bikinis, have a go at it and enjoy a one of a kind experience swimming in the Bimah Sinkhole or a dive at Wadi Shab. Going here is definitely an experience worth bragging about.
Duration: 8 hours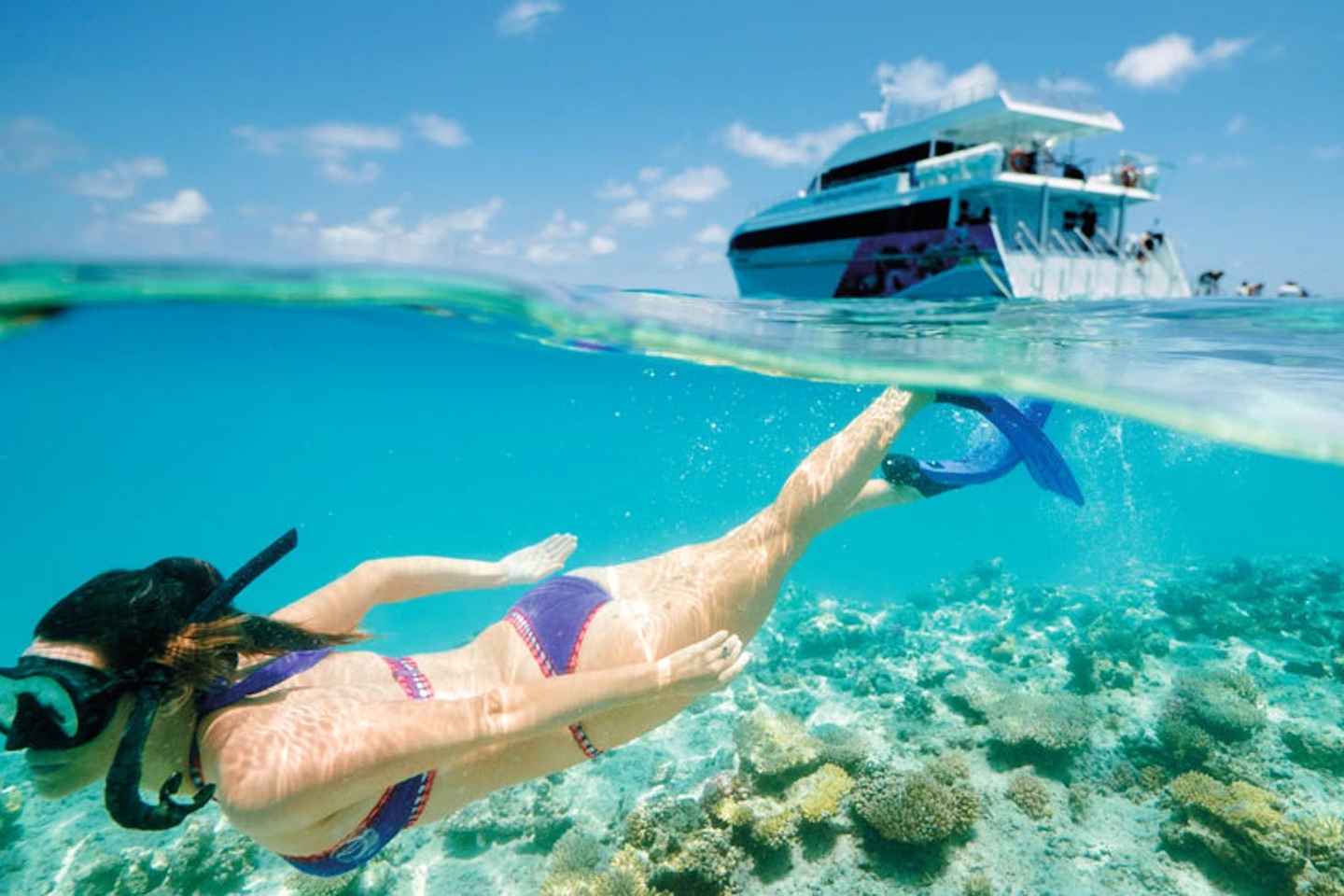 Your itinerary of Muscat is not complete until you have explored Dimaniyat Island, which is a hidden gem nestled in the azure waters of the Arabian Sea off the coast of Oman. Get ready to embark on a truly unforgettable adventure surrounded by untouched natural beauty and beautiful marine life.
As you set foot on the pristine shores of Dimaniyat Island, you'll be greeted by powdery white sands and crystal-clear waters that invite you to dive into a world of underwater wonders. Snorkel or dive amidst vibrant coral reefs teeming with a kaleidoscope of marine species, from playful dolphins and graceful sea turtles to dazzling tropical fish. Immerse yourself in the untouched natural surroundings, marveling at the dramatic cliffs and limestone formations that rise majestically from the turquoise waters. Keep an eye out for rare bird species that inhabit the island, creating a harmonious symphony of sounds.
Duration: 6.0 hour
11. Bald Sayt
A trip from Muscat to Bald Sayt promises a great time. Bald Sayt is a sanctuary of tranquility and cultural richness, offering a glimpse into the timeless charm of Oman. Immerse yourself in the village's enchanting ambiance, and let Bald Sayt weave its spell on your heart and soul.
Step into the past as you meander through the narrow, winding streets adorned with ancient stone houses that showcase exquisite architectural details. Connect with friendly locals whose genuine warmth and hospitality will make you feel at home. Marvel at the awe-inspiring vistas that unfold before you as the rugged mountains create a breathtaking backdrop. Embark on an adventurous hike, traversing the rugged terrain and uncovering hidden valleys, cascading waterfalls, and lush terraced fields.
Enjoy an escape from Muscat as you embark on a discovery journey to the panoramic coastlines and the dry river beds hidden in the Hajar Mountains. You will have to start your journey early as it takes at least 3 hours and 30 minutes to travel the 239-kilometer (148.5-mile) distance. With the help of an experienced guide on the wheel, sit back and enjoy the breathtaking waterfront views, beautiful ravines of Wadi, and rook pools against mountain trails.
Duration: 10 hours 30 minutes
Explore the outskirts of Muscat
It is not every day you want to be stuck in the city. At times, we need to accept the call for adventure and explore what lies outside the much-populated city. A tour of the dry sandy desert or a swim in any of the amazing natural pools will always spark excitement. With this list by your side, you are assured to have a day tour from Muscat each weekend.
Frequently asked questions about day trips from Muscat
1. Which day trip destinations in Muscat are good for avoiding crowds?
If you are a nature lover and would like to spend quality time in the midst of blissful tranquility, you can explore some of the less-crowded places near Muscat such as Nizwa or Jebel Akhdar.
2. Which historical sites can be visited from Muscat?
If you are a history buff and historical sites fascinate you, some of the historical places that you can keep in your itinerary of sightseeing during your day trips from Muscat are Rustaq or Ibra, Oman.
Disclosure: Trip101 selects the listings in our articles independently. Some of the listings in this article contain affiliate links.
Get Trip101 in your inbox
Unsubscribe in one click. See our Privacy Policy for more information on how we use your data