The capital city of Ishikawa Prefecture, Kanazawa is a marsh of the city's unique flavours and hospitable people. Found on the coast adjacent to the Sea of Japan, you can expect the freshest seafood catch and local cuisine reflective of the city's well-preserved traditions and history. Here is a list of the food you wouldn't want to miss when in Kanazawa, and where to eat them.
1. Koshihikari rice
A popular variety of rice grown in Japan, Koshihikari is one of the most highly cultivated type of rice in the country. Grown using the adulated mineral water from the scared Mt. Hakusan, the freshly harvested rice carries its peak of flavours in autumn. Reputed to be the crown jewel of Japanese short-grain rice, Koshihikari is wonderfully aromatic and complemented with a slightly sticky texture. The sweet and nutty taste of the rice makes it an ideal accompaniment to various dishes including sushi and curry.
東山 みずほ Higashiyama Mizuho

Address: 1-26-7 Higashiyama, Kanazawa-city, Ishikawa prefecture

Opening hours 10:30am - 4pm
2. Sushi and Sashimi
Kanazawa's location between the Sea of Japan and the Japanese Alps delivers the promise of exceptionally fresh and flavourful sushi and sashimi. A trip to the city almost always warrants one to the "Jiro of Kanazawa" where Kazuhiko Tsurumi is venerated as a sushi master at Otomezushi. The intimate restaurant sits comfortably 30 people so be sure to book in advance to avoid disappointment. Try the 11-course sushi meal complete with melt-in-your-mouth tora (tuna belly) and succulent-goodness shrimp sushi for the perfect dining experience and complete gratification. Alternatively, if you are unable to reserve a table or are a little tight on budget, drop by Katamachi Kanazawa for its decent selection of fresh and affordable sushi. Shibazushi is also recommended if you are feeling for some Sasasushi (smoked sushi) or if raw fish isn't your thing.
乙女寿司 Otomezushi

Address: 4-10 Kiguramachi, Kanazawa-city, Ishikawa Prefecture

Opening Hours: noon - 2pm / 5pm - 10pm

Contact: +81 76-231-7447
3. Kanazawa Curry and Rice
Invented by Yoshikazu Tanaka, the founder of Champion's Curry in the 1960s, Kanazawa Curry is a thick and rich curry usually served over rice and complemented with a panko-breaded fried cutlet topping known as katsu. With crunchy shredded cabbage at the side and a finishing drizzle of savoury Tonkatsu sauce over the cutlet, this dish is easy to crave and a favourite of many.
There's arguably no better place to try the esteemed dish than at Champion's Curry itself. Featuring the original Kanazawa Curry where the light brown broth carries a hint of spice and a satisfyingly slurp-worthy sauce-like-texture. The cutlet is a clear winner with its crunchy exterior and tender inside. Coat the meat with curry and indulge in a gastronomic indulgence.
Curry's Champion Kanazawamorinosatoten

Address: 2-185 Morinosato, Kanazawa-city, Ishikawa Prefecture

Opening Hours: 11am - 10pm

Contact: +81 76-263-5481
4. Kanazawa Sake
Famed for its palette of flavours, the local sake in Ishikawa is a harmonious blend of tastes and textures. Known to be one of the leading areas for sake production, Kanazawa uses the best ingredients including pure mineral water from the Hakusan Mountain range, premium sake-rice, Yamada Nishiki and choice local sake-rice Gohyakumangoku.
Come winter and you'll find the city's sake distilleries at its busiest for the cold winters and heavy snowfall make for the perfect brewing season for rice wine. Appreciate the tradition of Kanazawa's sake and delight your taste buds with its delicate form.
Look into Higashiyama Shuraku, a sake shop nestled in the famous Higashi Chaya District of the city for a comprehensive sake experience. Hosting more than a hundred of famous sake brands from the Ishikawa Prefecture, you'll be busy sampling away and buying your favourites back.
ひがしやま酒楽 Higashiyama Shuraku

Address: 1-25-5 Higashiyama, Kanazawa-city, Ishikawa Prefecture

Opening Hours: 9 am - 5 pm

Contact: +81 76-251-1139
5. Noto-gyu
A famous breed beef from Kanazawa, Noto-gyu makes for a popular dining option among locals and tourists alike. Typically served as a dish of premium grilled steak, a recommended restaurant to visit will be the Teraokafuusha. Reputed for their melt-in-the-mouth Noto beef sirloin steak and Yakiniku set of Noto meat, the long-established steakhouse exudes the essence of Japan with their tatami seats and the city's flavours with mouth-watering Noto-gyu complemented with local vegetables like Kaga Yasai.
てらおか 風舎 Teraokafuusha

Address: 2-2-2 Teraji Kanazawa-city, Ishikawa prefecture

Opening Hours: 11.30am - 2.30pm / 5:30pm - 10pm / Closed on Tuesday

Contact: +81 76-242-0050
6. Wagashi
Wagashi are traditional Japanese confections typically made of mochi and filled with anko (azuki bean paste) and seasonal fruits. Known to be the perfect complement to tea, Kanazawa's pre-occupation for tea consequently saw the birthing of an array of excellent confectionery types and a myriad of flavours. The different designs include shapes of flowers, rabbits, fish or leaves, and are a feast for the eyes alone. Sweet-lovers, it is definitely the time to rejoice!
Take things into your own hands by participating in a Japanese sweet making workshop offered at Kanko Bussankan. While you may not turn into an artisan overnight, the 30-minute workshop teaches you the craftsmanship of Wagashi making with just a triangular spatula, sifter and wrapping cloth. Add a personal touch to the confectionery and emerge a proud parent when your Wagashi is done.
石川観光物産館 Kanko Bussankan

Address: 2-20 Kenroku-machi, Kanazawa -city

Opening Hours: 10am - 6pm (closed on Tuesdays from December to February)

Contact: +81 76-222-7788
7. Snow Crab
If you find yourself in Kanazawa during the winter season, the Kano crab is an absolute must-try! Situated near the Sea of Japan, the city delivers the freshest seafood guaranteed to impress. With "crab season" typically starting at the beginning of November, it easily becomes one of the most delicious times of the year when street stalls and restaurants come to life, brimming with menus of the day's catch.
The popular Kano crab is usually served either grilled or boiled. The dipping sainbaizu, a mixture of soy sauce, vinegar and sugar enhances the natural flavours of the crab, delighting you in the simple gastronomical pleasures.
The Omicho Market, being the city's largest fresh food market, is your best bet when it comes to seafood hunting. Home to an estimated 200 shops and stalls, looking for a satisfying Kano crab dish has never been easier. The market itself is home to plenty of options, but the restaurants located upstairs are an alternative option for those feeling more generous. Arguably the most crowded in the morning, the shop has a delightful energy with the customers' cheerful chatter and polite demeanour.
近江町市場 Omicho Market

Address: Kamiomicho, Kanazawa-city, Ishikawa Prefecture

Opening Hours: 8am - 6pm (closed on holidays)

Contact: +81 76-231-1462
8. Hanton rice
Tasting as good as it looks, Hanton rice consists of seasoned, stir-fried rice topped with a fluffy, runny omelette and drizzled with a generous amount of tartar sauce and ketchup. Also described as a Western-style dish, this plate of vivid colours and fusion of flavours makes for a great hearty meal.
Guriruotsuka is a promising restaurant to try – with its kid-friendly compound suitable for a family outing or an after-work party, the establishment whips up one of the best Hanton rice in town. The eggs are cooked to perfection and when scooped into the steaming rice, it makes for a delicious mouthful of sauce-coated omelette rice heaven.
グリルオーツカ Guriruotsuka

Address: Katamachi 2-9-15, Shi-Kanazawa ,Ishikawa prefecture

Opening Hours: 11am - 8pm

Contact: +81 76-221-2646
9. Jibu-ni
This soy sauce-based stew garnished with finely sliced duck meat, fresh shiitake mushrooms, Japanese parsley and fu (Japanese wheat-gluten bread) is a popular local cuisine and recognised as Kanazawa's speciality. Sometimes also topped with wasabi for seasoning, Jibu-ni is a concoction of flavours with the sweetness of the meat fusing with the richly savoury broth. The thickness of the stew helps to retain the umami taste of the ingredients, serving you a deeply indulgent treat.
If you are eager to try Jibu-ni, then Kotobukiya is a restaurant you wouldn't want to miss. Set in a traditional Japanese town house built 160 years ago, it feels akin to time travelling back to the Edo period. This reputed restaurant delivers the best picks of Kanazawa's local cuisine where the Kaga-Ryori Course (the local cuisine course meal) is on top of the recommended list. Jibu-ni, among other delicacies, are meticulously prepared and freshly served to the delight of many.
壽屋 Kotobukiya

Address: 2-4-13, Owaricho, Kanazawa-city

Opening Hours: 11.30am - 2pm / 6pm - 10pm

Contact: +81 76-231-6245
10. Kaisen-don
Also known as Sashimi Rice Bowl in English, Kaisen-don can easily be found in many of Kanazawa's restaurants and street stalls. The rice is sweet and sticky, truly the perfect accompaniment to the fresh and natural taste of seafood.
If you are looking for an elegant dining experience serving delicious Kaisen-don, Tsubajin is recommended. The 260-year-old restaurant delivers an allure and hospitality, appeasing new and old customers alike. Their Kaisen-don is also unbelievably fresh while the mix of the different types of sashimi delights you in a wonderful fusion of flavours.
つば甚 Tsubajin

Address: 1-8 Teramachi, Kanazawa-city, Ishikawa Prefecture

Opening Hours: 11am - 2pm / 5pm - 9pm (Monday - Saturday)

Contact: +81 76-241-2181
11. Kanazawa's traditional cuisine
Editor's Note: There's no photo available at the time of writing
One of Kanazawa's favourite traditional cuisine is Kabura-zushi, made from Kabura (salted turnips), Buri (salted yellowtail) and Koji (fermented rice). The winter specialty is known to go well with sake and especially loved for its crunchiness of the Kabura and the juiciness of the Buri.
While it is convenient to buy Kabura-zushi from the local shops, you can also try your hand at making the pickle yourself! Multiple shops offer simple workshops on how to create the local dish during the autumn and winter months, making it a great opportunity to learn and taste. A long-established pickle shop named Shijimaya Honpo creates the chance for you to make your own under the guidance of patient and helpful mentors. The session lasts no more than an hour, making it a perfect stopover between attractions and a refreshing Kanazawa lesson.
Another popular dish is the Tai-no-Karamushi, once served as the highest hospitality dish for the lord (Tono-Sama). The exquisite dish comprises of a sea bream that is dorsally filleted with Okara (soy pulp) and then steamed to tender goodness. Believed to be auspicious, Tai-no-Karamushi is often served at special occasions and weddings to bring good fortune. However, with numerous restaurants selling the esteemed dish at affordable prices while retaining its freshness and flavour, you no longer have to wait for a celebration for a taste.
四十萬谷本舗 Shijimaya Honpo

Address: 1-17-28 Yayoi, Kanazawa-city, Ishikawa prefecture

Price: 29.81 USD

Opening Hours: 9am - 6pm (closed on some Sundays)
12. Ice cream wrapped in gold leaf
While you may have seen the likes of churro ice cream bowls and liquid nitrogen ice cream floating around social media, Kanazawa's own unique twist to the original soft serve may still take you by surprise. With the city's background as a "gold leaf capital", it seems almost logical that an ice cream shop in Kanazawa has started to sell cones of soft serve wrapped in real gold leaf. Snacking on this fancy treat is definitely more for the experience rather than an invention of flavours for the edible gold leaf doesn't really have a distinctive taste.
Meanwhile in New York, a donut wrapped in 24-karat gold is making its infamous rounds for costing 100 USD. This ice cream in Kanazawa only costs 891 JPY (8.38 USD) – definitely not a steep price to pay for a perfectly Instagrammable photo.
箔一東山店 Hakuichi Higashiyama Shop

Address: 1-15-4, Higashiyama, Kanazawa-city, Ishikawa prefecture

Price: 8.38 USD

Opening Hours: 9am - 6pm

Contact: +81 76-253-0891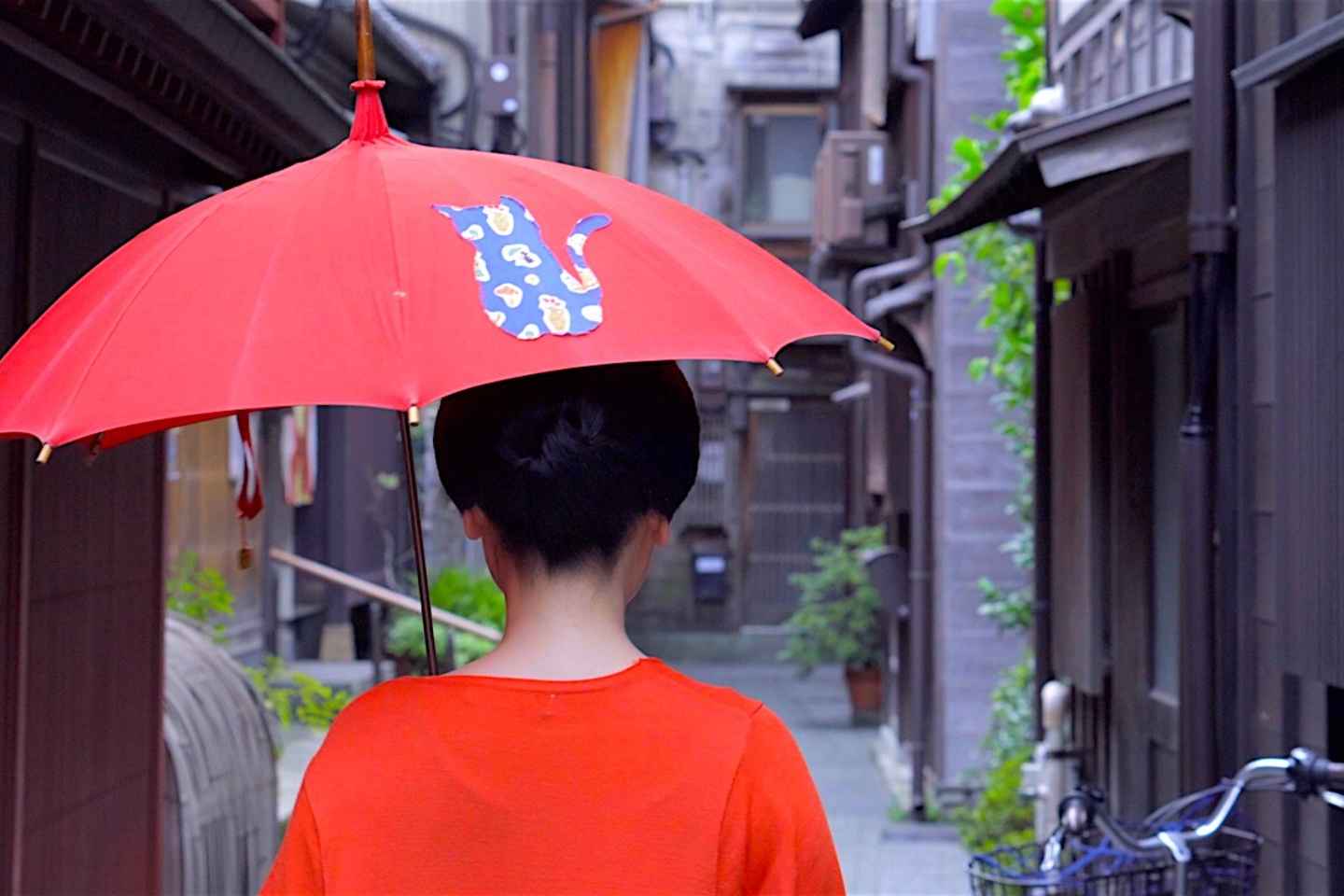 Sometimes, you just feel like having a warm drink. Simply cradling a cup of coffee or tea provides a sense of coziness and inner warm; basically, it is a hug in a cup. Kanazawa has a unique twist on coffee. Your breakfast cup of coffee can be embellished with flakes of gold. Head to a tea house or experience a tea ceremony. If you would like more guidance and information about the cultural significance of tea in Japan, you may opt to take a guided tour of the city, which includes a visit to the tea district.
Kanazawa: Half-Day Private Guided Tour

Duration: 4.0 hour
Bento is common in Japan, and it a single meal. If you love ordering bento boxes, why not learn how to make your own? Take a three to four hour bento box cooking class, where you can learn to make the iconic Japanese meal. You will learn about the history of bento and learn how to prepare a delectable bento lunch. You will not only have a great meal, but a useful skill to take back home!
Kyoto Bento Box Cooking Class Including Take Home Recipes

Duration: 3 hours
Eating, no longer a chore!
With every roadside restaurant delivering consistency in the menu's quality, the wealth of good food in Kanazawa is just amazing. Offering a varied range from the local cuisine like the Jibu-ni to the seasonal seafood like the Kano Crab, take your pick and satisfy your cravings.
Disclosure: Trip101 selects the listings in our articles independently. Some of the listings in this article contain affiliate links.
Get Trip101 in your inbox
Unsubscribe in one click. See our privacy policy for more information on how we use your data