Apart from its freezing weather, vodka, and giant bears, Russia also has many incredibly stunning buildings, especially historical ones. Historical structures reveal a lot about the country's history and tradition. Many buildings here have an amazing story to tell, apart from the fact that they are unique and picture-worthy. In this article, you will find out and learn about some of the famous buildings in Russia that are worth your visit. And while you are it, you shouldn't forget to research about Russia's colorful past and delightful traditional dishes such as Pelmeni and Borscht. Read on to find out the top 10 famous buildings in Russia.
1. St. Basil's Catherdal, Moscow
Located in Moscow's Red Square, the gorgeous St. Basil's Cathedral is known worldwide. This is probably every tourist's first and top spot in Russia due to its picturesque and a one-of-a-kind view. Not only does this building boast a unique architectural style, but it is also a significant church and a pride of Russia. After your visit here, you can relax and admire the location at Zaryadye Park, which is located behind the Cathedral.
St. Basil's Catherdal

Address: Red Square, Moscow, Russia, 109012

Website: St. Basil's Catherdal

Price: 8-11 USD
2. Winter Palace, St. Petersburg
As the home of Russian emperors for centuries, this 258-years-old palace is a massive structure boasting many wings, courtyards, and gardens throughout the building. Located in Square Palace in Saint Petersburg, this museum is so huge you would probably spend hours there admiring the lovely designs. If you can, do get a tour guide as it will be much easier for you since the palace is so massive. You will also get to learn and understand more this way. The stairway of this museum is merely breathtaking — one which you would surely want to admire and take photographs of.
Winter Palace

Address: Palace Embankment, 32, St Petersburg, Russia, 190000

Website: Winter Palace

Opening hours: Thurs - Sun, Tues: 10.30am - 6pm; Wed: 10.30am - 9pm (closed on Mon)

Price: 5-11 USD
State Hermitage Museum is the second-largest art museum in the world! The exquisite design and interior of this place will sweep you off your feet. Even to the locals there, this museum looks stunningly magical. State Hermitage Museum does get quite busy often, but this is due to the amount of love and admiration it gets from all over the world. Do plan your visit upon arrival as it is an enormous place with so much to see! Also, it's a great place to take many breathtaking pictures.
State Hermitage Museum Ticket in Saint Petersburg
4. Savior on the Spilled Blood, St. Petersburg
Built on the assassination site of Tsar Alexander II, this church holds a colorful and storied past until this very day. This building is extremely unique both inside and out. Every detail was painstakingly and splendidly created that it is hard to believe that it was possible! Do purchase your tickets in advance as this is a popular attraction. Come here for an unforgettable and inspiring experience.
Savior on the Spilled Blood

Address: Griboyedov Channel Embankment, 2Б, St Petersburg, Russia, 191186

Website: Savior on the Spilled Blood

Opening hours: 10.30am - 6pm (daily, closed on Wed)

Price: 6 USD
5. Cathedral of Christ the Saviour, Moscow
Cathedral of Christ the Saviour is a must-visit! Its golden domes look incredible and shine bright during the daytime. Also, the outside carvings and its beautiful interior will leave you speechless. Do note that photography is not allowed inside, and men are not allowed to wear shorts into this Catherdral, while women should wear a scarf over their heads.
Cathedral of Christ the Saviour

Address: Ulitsa Volkhonka, 15, Moscow, Russia, 119019

Opening hours: Mon: 1pm-5pm; Tue-Sun: 10am-5pm

Price: Free
6. Ostankino Television Tower, Moscow
The view of Moscow 337 meters (1105 ft) above from Ostankino Television Tower is just breathtaking. Do go on a sunny or clear day for the most beautiful sight you can get. This iconic location is also great for a romantic date or lunch with friends. There is a restaurant here in which you can dine or have a drink with a fabulous view! Don't forget to bring along your passport as this tower is very strict with security and guards. Tickets can be purchased from the website attached below.
Ostankino Television Tower

Address: Akademika Koroleva St, 15, Moscow, Russia, 127427

Website: Ostankino Television Tower

Opening hours: 10am - 9pm (daily)

Price: 17 USD
As the third-largest curved cathedral globally, St. Isaac's Cathedral offers fantastic views with remarkable architecture. This church was dedicated to Saint Isaac of Dalmatia. The church started as a product of a French designer in 1818. There's plenty of art and history to admire here. And as you can see from the picture, it looks majestic. Enjoy the breathtaking views of the city from 262 steps above!
St Isaac's Cathedral Admission Ticket

Duration: 1 hour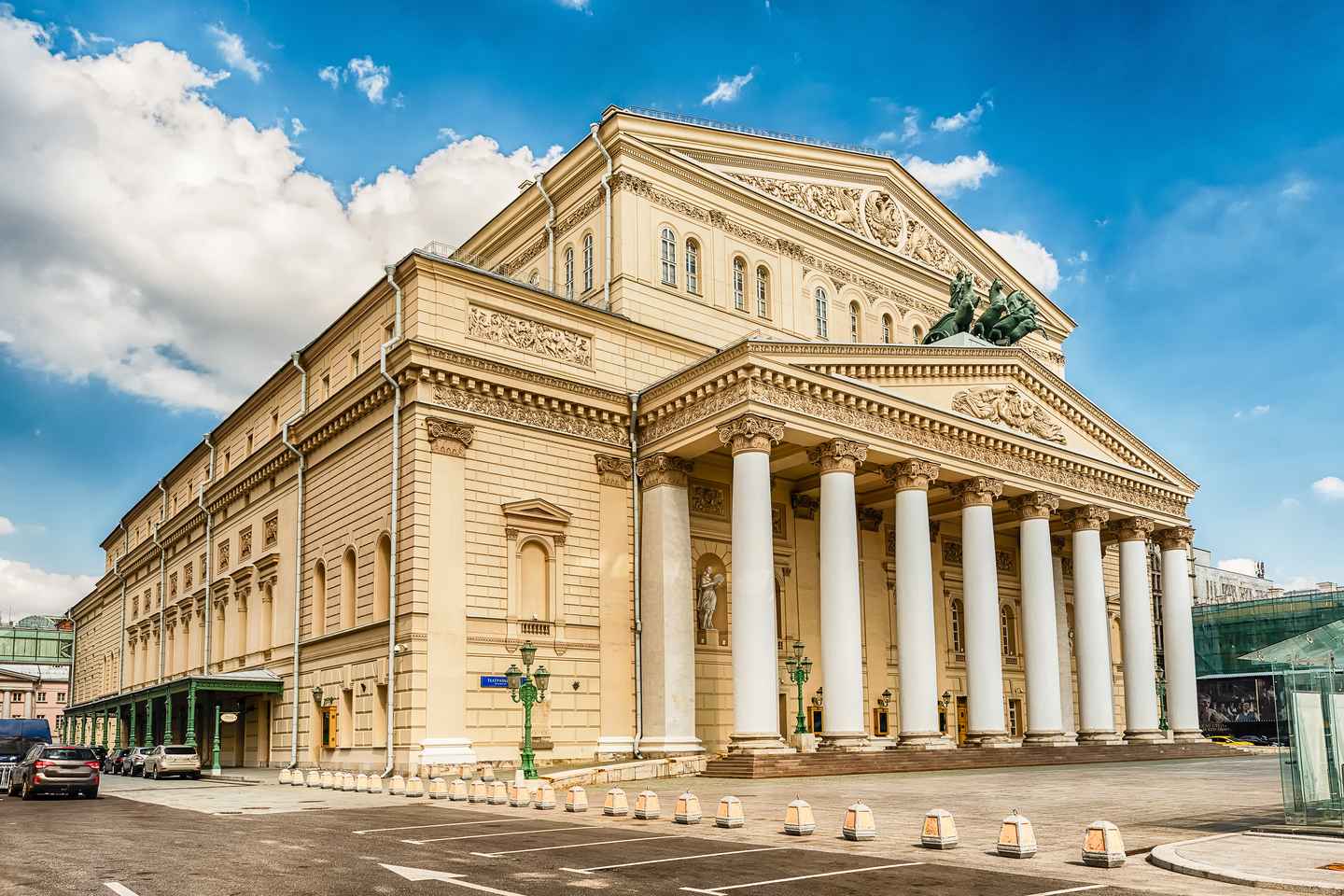 Just the sight of this building makes art and history feel like it's flowing through your body. For the quality of talents you'll inside, it's worth every penny. Tickets sell out quickly for this majestic place, so be sure to book them as early as you can. The main attraction there is the ballet performances, which are adored by everyone, even if they are not ballet lovers. Once you step inside, the red and gold interior will sweep you off your feet! The place almost feels like you are in a fairytale dream.
Moscow: 2–Hour Legendary Bolshoi Theatre Historical Tour

Duration: 2 hour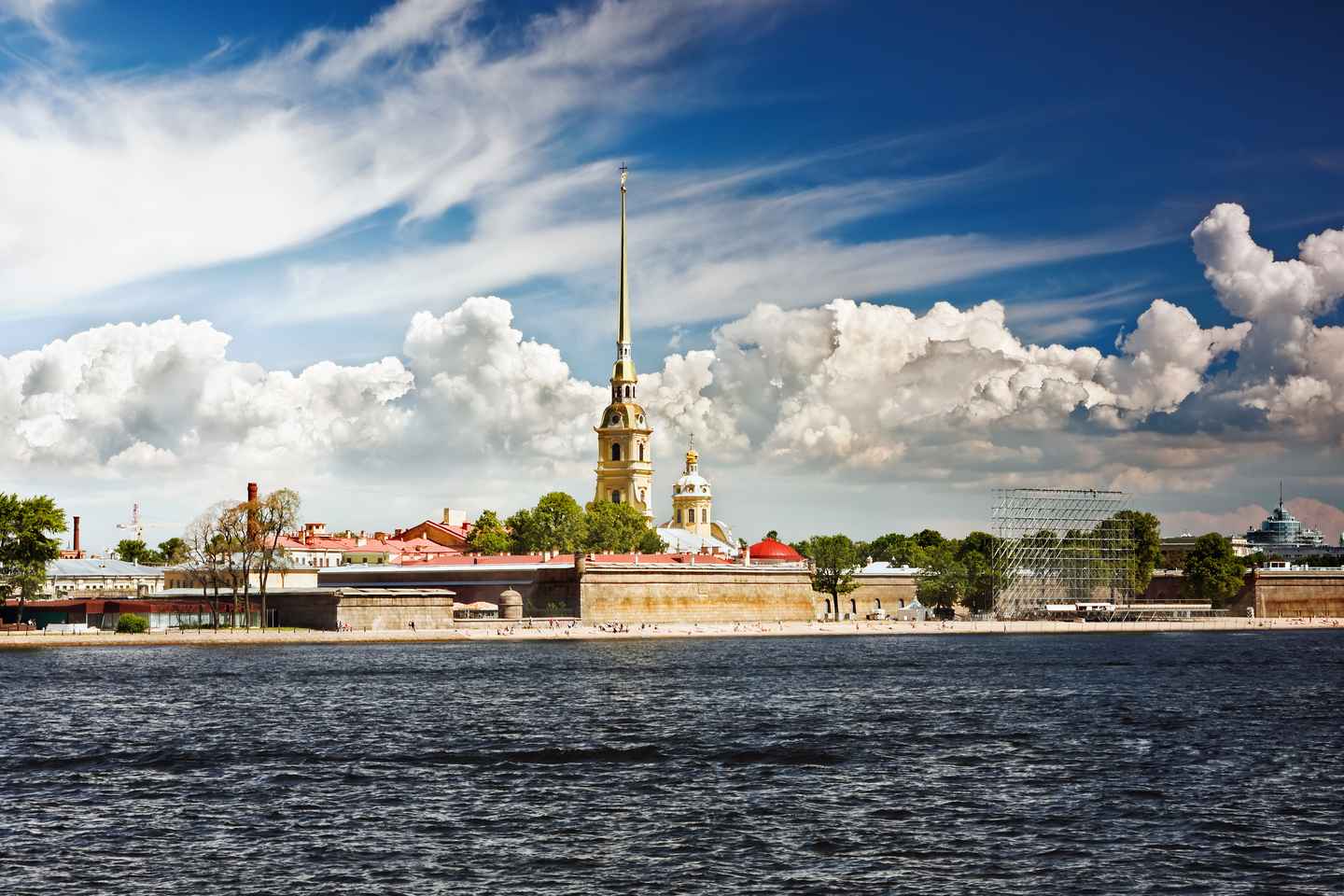 This extraordinary church in St. Petersburg is steeped in history and is the resting place for many Imperial rulers of Russia. The atmosphere is very calm, and there's just so much to appreciate and adore. The breathtaking interior will also make you fall in love. If you have the time, be sure to take a relaxing stroll near the river. If you love history, this is just the perfect spot for you!
Peter and Paul Fortress Tour

Duration: 2 hour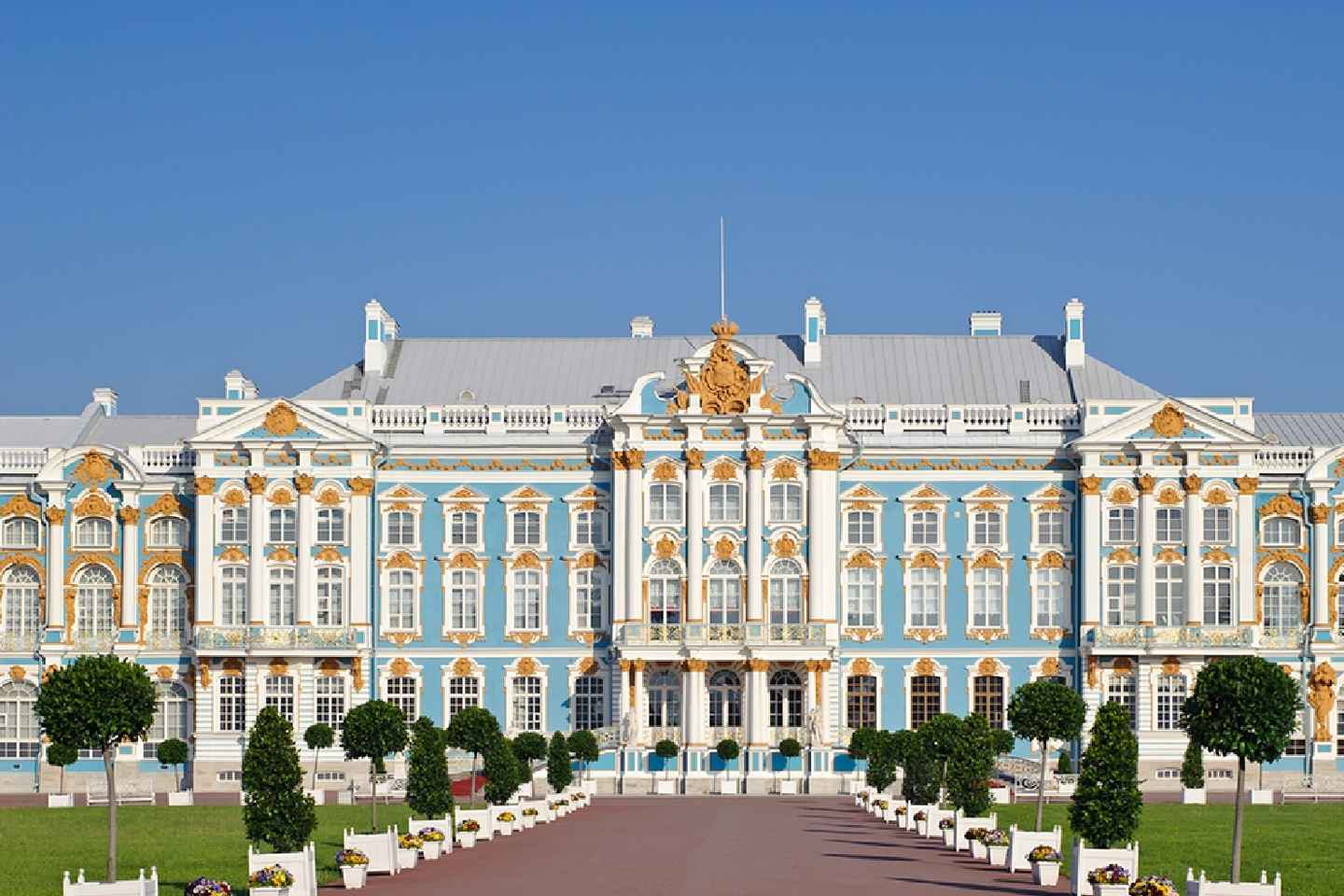 Located in the town of Tsarskoye Selo, St. Petersburg, this palace, along with the gardens, are simply magnificent. Built way back in 1717, this used to be the summer residence of the Russian Tsars. The exquisite interior design is simply out of this world. Most people would suggest visiting the Amber Room, in which, unfortunately, photographs are not allowed. Enjoy the unforgettable experience of visiting Catherine Palace and show some souvenirs to your friends and family!
Saint-Petersburg: Private Tour of Catherine Palace & Park

Duration: 5 hour
Cheers to gorgeous Russia!
Thanks to a very fascinating architecture, art and history, your trip to Russia will definitely be memorable. Do remember that planning your trip will make it much easier and more convenient for you, as well as helping you avoid any complications. Also, don't worry as the locals there are happy to help you when you get lost. All these 10 famous buildings in Russia are incredible, but depending on your taste, pick and explore as many as you can!
Editor's note: In light of the 2022 political and military situation in Russia, Trip101 urges you to be apprised of the latest news if you have any urgent plans to travel to Russia. Do note that some bookings and services have been suspended or may not be available at this moment.
Disclosure: Trip101 selects the listings in our articles independently. Some of the listings in this article contain affiliate links.
Get Trip101 in your inbox
Unsubscribe in one click. See our privacy policy for more information on how we use your data