When it comes to luxury and world-class tourism, expect the United Arab Emirates to take the center stage. Famed for its fascinating culture and unique heritage, the country epitomizes modern living and is home to several world-class cities that defy odds and push the boundaries of civilization. It also features unique hotels and beach resorts to accommodate travelers who wish to explore the best of this country. From its awe-inspiring cities to its exhilarating desert adventures, United Arab Emirates is an idyllic land of jaw-dropping contrasts. The picturesque sights of stunning architectural gems coupled with the glittering skyline will surely pique your interest, tempting you to explore some of the most iconic buildings and monuments the country has to offer. For architectural enthusiasts, check out this list of the top 10 famous buildings in the United Arab Emirates.
Emirates Palace Hotel is arguably one of Abu Dhabi's famous buildings. Set in the heart of the city center, this establishment embodies all the wealth and power of the region's lucrative post-oil era. Designed by an English architect named John Elliot and currently operated by Mandarin Oriental, Emirates Palace Hotel officially opened its doors in 2005. Today, this impressive building is synonymous with high-profile celebrities, politicians, and even the ruling elite who frequent here for excellent accommodation services. Featuring 394 rooms and suites, the hotel boasts a beautifully landscaped garden and 114 domes that are 80 m (262 ft) high.



Emirates Palace Mandarin Oriental, Abu Dhabi

Address: West Corniche
Accommodates: 6


Parking Restaurant Room service Meeting/banquet facilities Bar 24-hour front desk Tennis court Fitness centre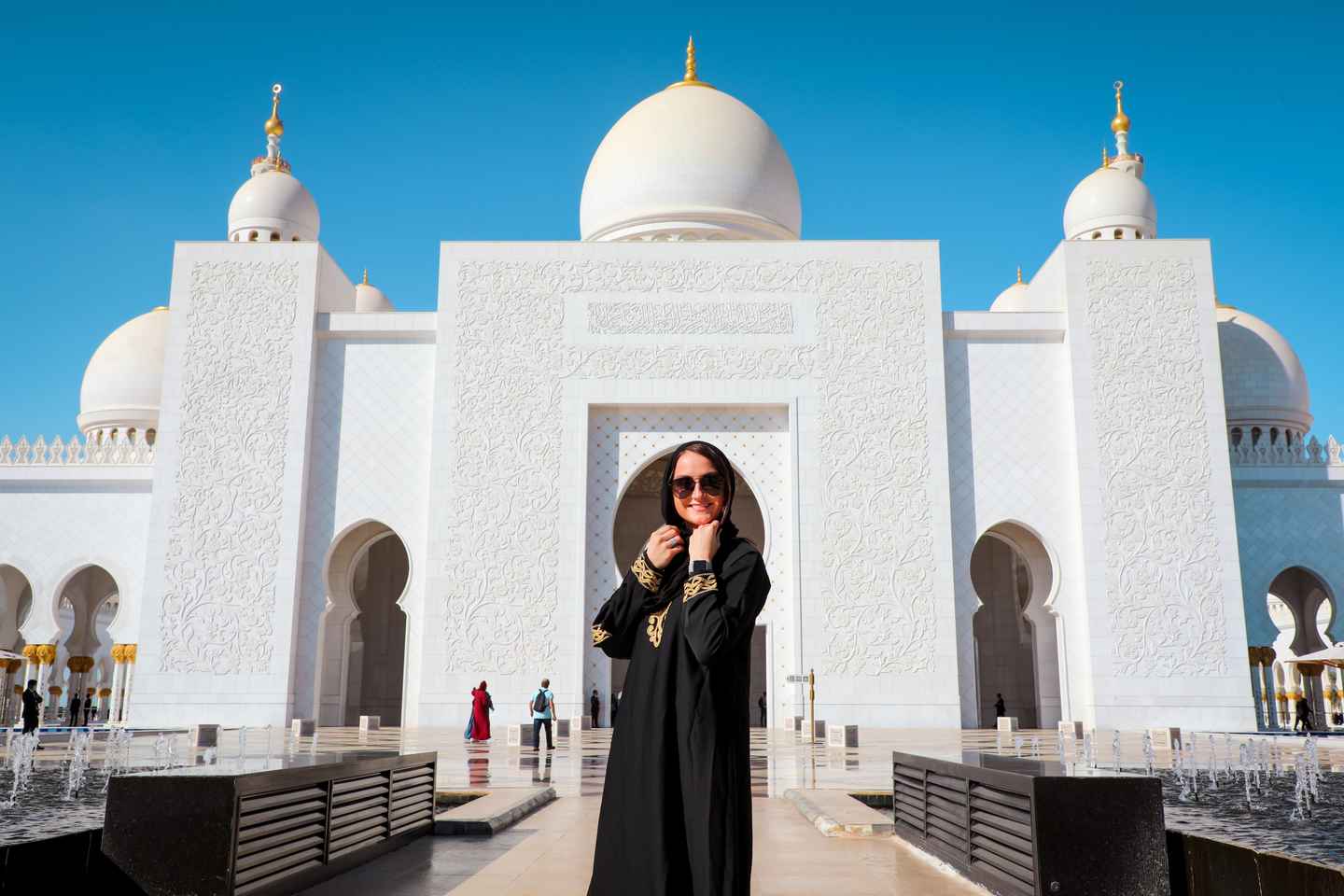 The picturesque Sheikh Zayed Grand Mosque Center in Abu Dhabi is a significant historical and cultural building in United Arab Emirates which is highly regarded for its astounding beauty and role in the realm of Islam. Envisioned by one of the nation's founding fathers named Sheikh Zayed, this impressive building is discernible as a structure laden with the intrigues of history and Islam culture. Designed by Syrian Architect Yousef Abdelky, this place of worship was constructed between 1996 and 2007. The mosque features more than 80 domes that are held aloft by 1000 pillars and 4 huge minarets which measure 107 m (351 ft).
From Dubai: Abu Dhabi Sheikh Zayed Mosque Guided Tour

Duration: 5.0 hour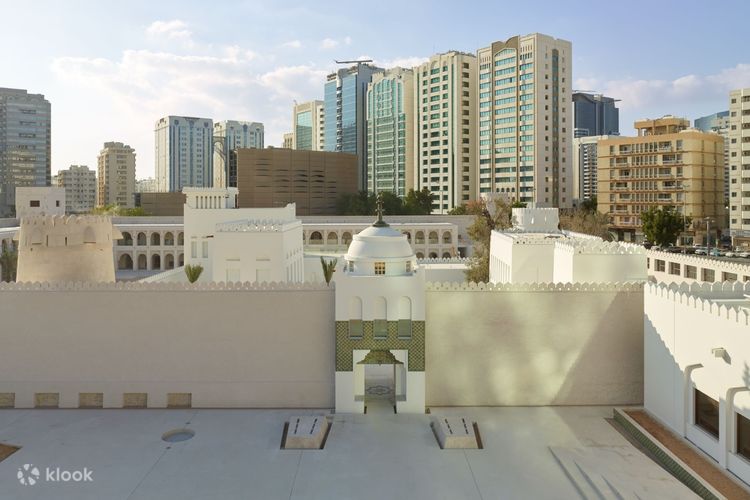 For history buffs and culture lovers who like to explore and discover more about the inspiring history of Abu Dhabi, Qasr Al Hosn is the place to visit. Nestled near Etisalat Headquarters and World Trade Center Mall, this establishment is the oldest stone building in the emirates which once served as home to Abu Dhabi's ruling family and the seat of the city's government. It was also the city's first permanent structure that served as a watchtower. Today, the building houses several other important establishments including a cultural complex, House of Artisans, and National Consultative Council.
Qasr Al Hosn Ticket

Duration: 1hrsDuration
Another architectural wonder that accentuates the beauty of Dubai's skyline, Jumeriah Emirates Towers Hotel is indeed a fascinating spectacle to the eye. Also referred to as Emirates Tower Two, this iconic building is located along the famous Sheikh Zayed Road and is just a stone's throw from Dubai Mall. Soaring to a structural height of up 309 m (1014 ft), this stunning 52-level hotel is operated by Jumeirah Group and features 400 luxurious suites. Completed on 15th April of 2000, this architectural marvel ranks as the 48th tallest building in the world and as the world's third tallest all-hotel building.



Jumeirah Emirates Towers

Address: Sheikh Zayed Road
Accommodates: 6


Parking Restaurant Room service Meeting/banquet facilities Bar 24-hour front desk Sauna Fitness centre
5. Cayan Tower
Previously known as Infinity Tower before its inauguration, Cayan Tower is another beautiful spectacle to behold while in Dubai. Located in upscale Dubai Marina, this 75-story building has a striking visual appeal. What sets it apart from the other buildings in the city's waterfront is its impressive architectural ingenuity. With an eye-catching helical shape, the residential tower stretches to about 307 m (1007 ft) high and is one of the world's tallest high-rise buildings with a 90-degree twist after China's Shanghai Tower. Designed according to the same plan, each floor rotates 1.2 degrees clockwise from the one below it, resulting in the building's 90-degree twist over its entire length.
Cayan Tower

Address: 1202, Al Barsha Heights, Teacom, Dubai Marina - Dubai - United Arab Emirates

Website: Cayan Tower

Opening hours: Sun - Thu : 8am - 6pm (closed on Fri & Sat)
6. Marina Tower
Best described as a stunning structure that resembles a ballpoint pen, 23 Marina is a tall, luxurious skyscraper used mainly as a residential building. Staring down at Dubai from its lofty position, this multistoried establishment soars to a staggering height of up to 393 m (1289 ft) and was once the world's tallest all-residential building before the completion of Princess Tower. Located in a vibrant commercial area of the city, this exquisite building has a brilliant modern design that features a total of 289 residential apartments. Developed by Hircon International LLC, this marveling skyscraper was constructed in 2006 and subsequently completed in 2012. Today, the building boasts opulent two-and three-bedroom units with jaw-dropping views of Dubai skyline.
23 Marina Tower

Website: 23 Marina Tower

Opening hours: 24 hours (daily)
7. Dubai Frame
Dubai Frame is indeed a fascinating building that's sure to astound everyone. Dubbed "The Biggest Frame on the Planet," this iconic building is located in Zabeel Park and arguably one of the most renowned structures in UAE. This cultural landmark is an architectural masterpiece that seeks to narrate the story of the old and modern Dubai. Standing at 150 m (492 ft) high and stretching to about 93 m (305 ft) wide, this visually striking building boasts 15000-sq m (161458 sq ft) of gold cladding and holds the record of being the largest frame in the world.
Dubai Frame

Address: Zabeel Park Jogging Track - Za'abeelAl Kifaf - Dubai - United Arab Emirates

Opening hours: Sun - Mon : 9am - 9pm
Located in Al Seef along Dubai Creek (the heritage hub of this lovely metropolis) Dubai Museum of Illusions is certainly another astounding landmark that will pique your interest. A wonderful gem of mind-boggling optical illusions, this stunning museum boasts 80 different exhibits and holds the distinction of having the biggest collection of optical illusions in the world. Just like theme parks and other attractions in the country, this museum is an ideal entertaining spot for visitors of all ages. It takes its guests on a remarkable sensory journey filled with new and exciting optical experiences. Trick your eyes and entertain your mind as you snap pictures in Ames Room where you get to grow and shrink in size depending on how close you are to the exhibit.
Dubai: Museum of Illusions Entry Ticket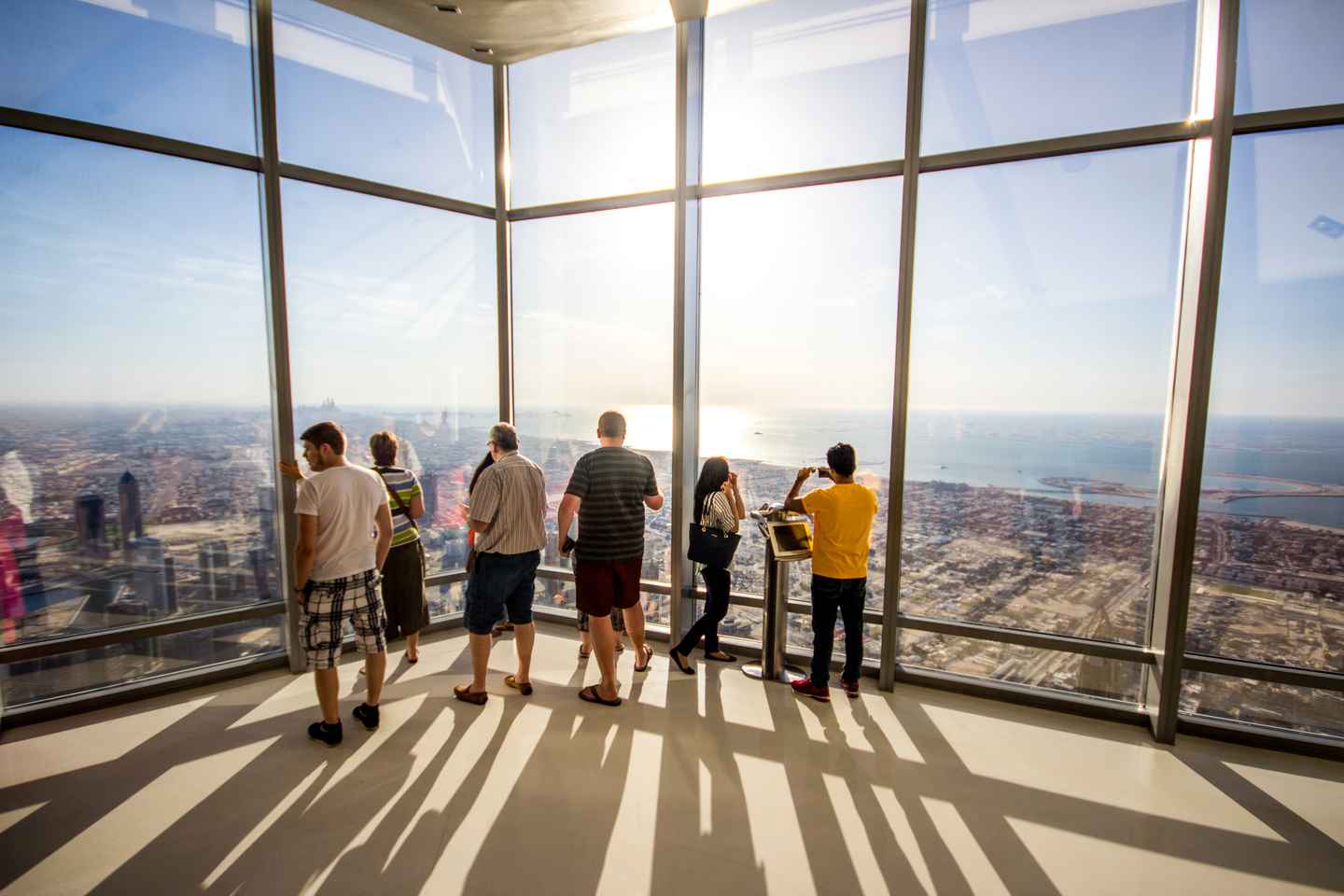 Burj Khalifa is another captivating spectacle even for the fussiest architectural buffs. Soaring to a staggering height of 828 m ( 2716 ft), this majestic building is undeniably the world's tallest skyscraper. Nestled in downtown Dubai, this fascinating tower serves primarily as a residential building. However, visitors are free to roam around the observation deck where they can relish picturesque skyline views of the city in the desert. Formerly known as Burj Dubai, this architectural wonder features 160 stories and is considered one of the most famous landmarks in UAE.
Dubai Burj Khalifa Sunset Tickets: Level 124 & 125

Duration: 1.5 hour
Admire UAE's architectural gems
With an impressive array of beautiful buildings and fascinating monuments, you can spend your vacation admiring the brilliant architecture in different parts of the country. The nation's captivating history, rich culture, and inspiring architecture will blow your mind. Visit the buildings outlined above and experience a fair share of UAE's lovely architectural heritage. To make the most of your stay, consider booking a room in one of the best pet-friendly hotels or beachfront hotels found in UAE.
Disclosure: Trip101 selects the listings in our articles independently. Some of the listings in this article contain affiliate links.
Get Trip101 in your inbox
Unsubscribe in one click. See our Privacy Policy for more information on how we use your data