After experiencing the unforgettable views, exploring the world-class museums and tasting the amazing food you may think that you have fully explored the whole of New York City. However, in a town like New York, full of so much history there is always something new and exciting to discover. Take a break from the fabulous shopping, thrilling shows, and first-rate sports and discover some of the historical sites that can be found in New York, These include icons like the Empire State Building and Top of the Rock. Check out some of the historical places in New York City that you can explore during your visit.
If you are bored and looking for something entertaining to do while you are in New York, then Ellis Island is the place to be. As you explore this historic place, you will get to learn about the immigrants who went through Ellis Island. There is also a museum on the island where you can go and deepen your understanding of the history of the area. When you are satisfied with your visit, you are welcomed to enjoy lunch on Ellis Island before returning to the city by ferry. While you are here, you might as well want to discover the Statue of Liberty, which is just a short distance away from the island.
Duration: 3 to 5 hours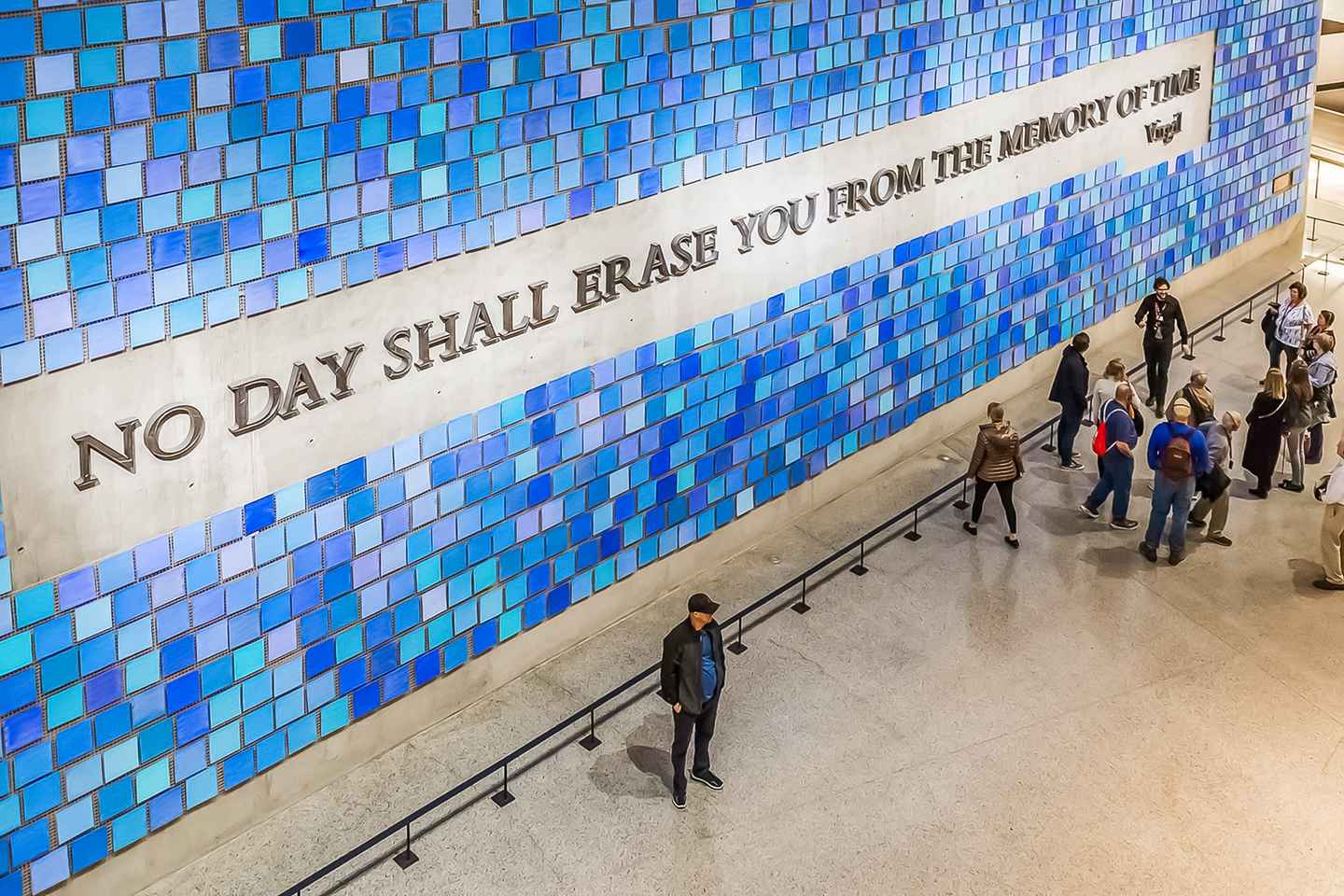 The 9/11 Memorial is a museum constructed to pay tribute to the September 11, 2001 attacks, where thousands of people were killed, and the 1993 World Trade Center bombing. The museum is home to over 10,000 artifacts linked to the sad events and it consists of three permanent exhibition sections. The exhibition showcases what happened on 9/11. It honors those who were killed on February 26, 1993, and September 11, 2001. The Foundation Hall is a room of massive scale, home to both the slurry wall and the last column.
3. Hamilton Grange National Memorial
For those who are into American history, take this opportunity and learn the history of U.S. Founding Father, Alexander Hamilton. Hamilton Grange National Memorial or the Hamilton Grange Mansion is more than 200 years old and it is the only home that Alexander Hamilton ever lived in. The home has been beautifully restored to its original splendor and it is now open to the public. Ever since its relocation, the Hamilton Grange National Museum has received a constant flow of interest, thanks to the success of Lin-Manuel Miranda's hit Hamilton, a musical which is inspired by Ron Chernow's biography.
Hamilton Grange National Memorial

Address: 414 W 141st St, New York, NY 10031, USA

Website: Hamilton Grange National Memorial

Opening hours: Wed - Sun: 9am - 5pm
4. The Woolworth Building
Rising 792 feet (241.4 meters) above Broadway, The Woolworth Building is one of the oldest skyscrapers in New York. This beautiful tower was not only the tallest building but also the tallest structure after the Eiffel Tower in 1913. Financed by Frank W. Woolworth and designed by Cass Gilbert, the building gained widespread fame thanks to its steel-frame structure, its exterior appearance, and stunning interior. Most people, at that time, could not stop talking about its luxurious interior finishings which included a cathedral-like lobby with sculpture mosaics and gold-decked ceiling. Ever since it was built, the Woolworth Building remains a popular sight in New York City.
The Woolworth Building

Address: 233 Broadway, New York, NY 10007, USA

Opening hours: 2pm - 3pm (daily)
5. Governors Island National Monument
With so much history to offer, one cannot miss visiting the Governors Island National Monument. From 1776 to1996 the Governors Island National Monument had been protecting the ideologies that are represented by the Statue of Liberty. Over the years, the National Monument had evolved from a colonial outpost to an administrative center for the Coast Guard and the U.S. Army. A tour of the Governors Island National Monument provides educational opportunities about coastal defense and the harbor's rich history and ecology, making it the perfect tour for both kids and adults.
Governors Island National Monument

Address: 10 South St, New York, NY 10004, USA

Website: Governors Island National Monument
6. h Regiment Armory
The 69th Regiment Armory is a National Public Landmark that was used for marshaling and a training center for the National Guard. The Armory is recognized as the first armory to dismiss traditional designs. Instead, architects Hunt & Hunt choose a more classical design. The 69th Regiment Armory was the home of the Fighting 69th, which was New York City's only official Irish Regiment.
69th Regiment Armory

Address: 68 Lexington Ave, New York, NY 10010, USA

Website: 69th Regiment Armory

Opening hours: 1pm - 6pm (daily)
Another must-see sight for new visitors is the Empire of State Building. This landmark has been remodeled with amazing art deco ceiling murals. You can head to the second floor where you will buy your tickets and take an elevator to the 80th floor. Here you will find the Dare to Dream exhibit which captures the building's history, construction, and engineering work, all paying tribute to the workers who helped build this building. The final stop is the 86th-floor main deck, which is the center of it all. Being the highest open-air observatory in New York, you will enjoy 360-degree views of New York including Times Square, Central Park, Brooklyn Bridge, Statue of Liberty, the Hudson River and many more.
Duration: 45 to 90 minutes
Opened in 1988, Brooklyn Bridge is another must-see sight for every new visitor who visits New York. The bridge which stretches across the East River took more than a decade to build and it cost the life of its designer. Being a real piece of New York City history, this great bridge with its majestic stone towers and graceful steel cables that have been featured in many movies and television shows. A short walk across the pedestrian walkway as you take pictures will award you with a genuine New York City experience. The Brooklyn Bridge is not just a landmark, it's also a dependable route for countless commuters.
Duration: 5 hours
If you are visiting New York for the first time, then the Statue of Liberty is a must-see sight for you. To do that you should consider joining this six-hour tour whereby you will get to cover both Ellis Island and the Statue of Liberty. The tour begins at Castle Clinton, where you will get your ferry tickets and board the Statue of Liberty Ferry. You will then enjoy a brief ferry ride to Liberty Island and enjoy stunning views of the Manhattan Skyline, Lady Liberty, and New York Harbor. For a premium experience, you should choose the Reserve Line Ticket with Pedestal Access option, which is available to a limited number of visitors.
Duration: 4 to 6 hour
It was here that the first president of the United States of America, George Washington took his oath of office. This masterpiece of Greek Revival architecture served as the home to the first Supreme Court, Congress, and Executive Branch offices. Currently, it is being used as a museum and memorial dedicated to the first President and the beginnings of the United States of America. One of the most recognizable figures is the 1883 statue of George Washington, crafted by John Quincy Adams Ward, standing on the very spot where the first American President had taken his oath. This is a must-see sight for both local and international tourists.
Duration: 1 hour 30 minutes
Discover the historical gems of New York
It does not matter what brings you to New York. Whether it is business or just fun, you are guaranteed to enjoy your stay here. For fun activities to participate in, check out historical sites of the city above.
Disclosure: Trip101 selects the listings in our articles independently. Some of the listings in this article contain affiliate links.
Get Trip101 in your inbox
Unsubscribe in one click. See our Privacy Policy for more information on how we use your data