Ubud is a town in Bali, Indonesia, known as a center for traditional crafts and dance where many people travel from around the world come to experience its heritage. The rainforest, rice terraces, dotted with Hindu temples and shrines, make Ubud on one of the most famous ancient sites in the world. This is not the kind of place that you will come and wishes to stay in the room, the beautiful landscape and sceneries of this place will keep your eyes busy as you enjoy one of the most pristine places on earth. Here are 10 off-beat and non-touristy things you can do during your stay in Ubud, Bali.
1. Check out the world of local jewelry at John Hardy
Editor's Note: There's no photo available at the time of writing
Located just 20 minutes from Ubud, this amazing compound comprises of a luxury jewelry workshop, where all the jewels are hand-crafted using ancient jewelry-making techniques that will blow your mind once you see the final product. There is a lunch table where you can have some fine meals as you visit this pristine establishment with an open-air feel. There is a showroom which you can shop for the finest Bali jewelry as a souvenir with every crafted jewel designed to make you feel special. Whether it's gold or silver, you will get the finest crafted piece to take back home.
John Hardy

Address: Ubud 80352, Indonesia

Website: John Hardy

Opening hours: 8am - 5pm (daily)

Price: 100 USD
2. Explore the scenic and ancient Penestanan Village
Penestanan Village is one of those towns around the world that has managed to preserve its heritage with very little of it changing. It is all serene in this village where you have the enjoyment of sampling the various local cafes and restaurants which serve local cuisines. Some of the eateries overlook the beautiful rice fields giving you a great scenic view. The public transport system here isn't so good so I would suggest you take a taxi which can be found in Ubud town or at the airport. The best times to visit this place are between June and October.
Penestanan Village

Address: Sayan, Ubud, Kabupaten Gianyar, Bali 80571, Indonesia

Opening hours: 24 hours

Price: Free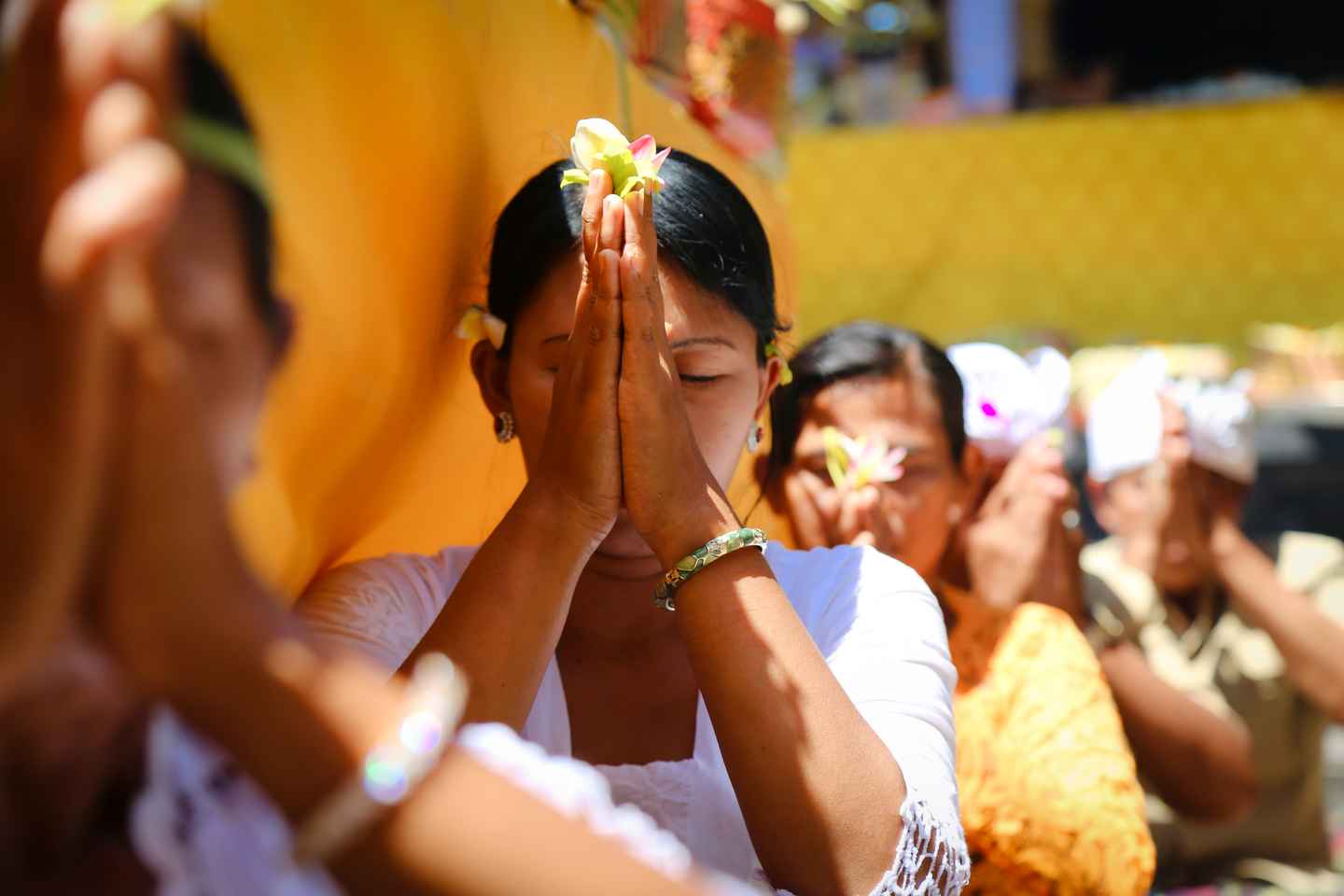 Tirta Empul Temple dates back more than 1,000 years with travelers from around the world visiting to have a taste of its holy waters. You can accept blessings from healer and priests or simply soak up the atmosphere. The temple is northeast of Ubud not far from Gunung Kawi where you can access using a taxi. Make sure to visit Tirta Empul temple for praying, and also don't forget to sample the great coffee made in this place at the local coffee plantation.
Duration: 7.0 hour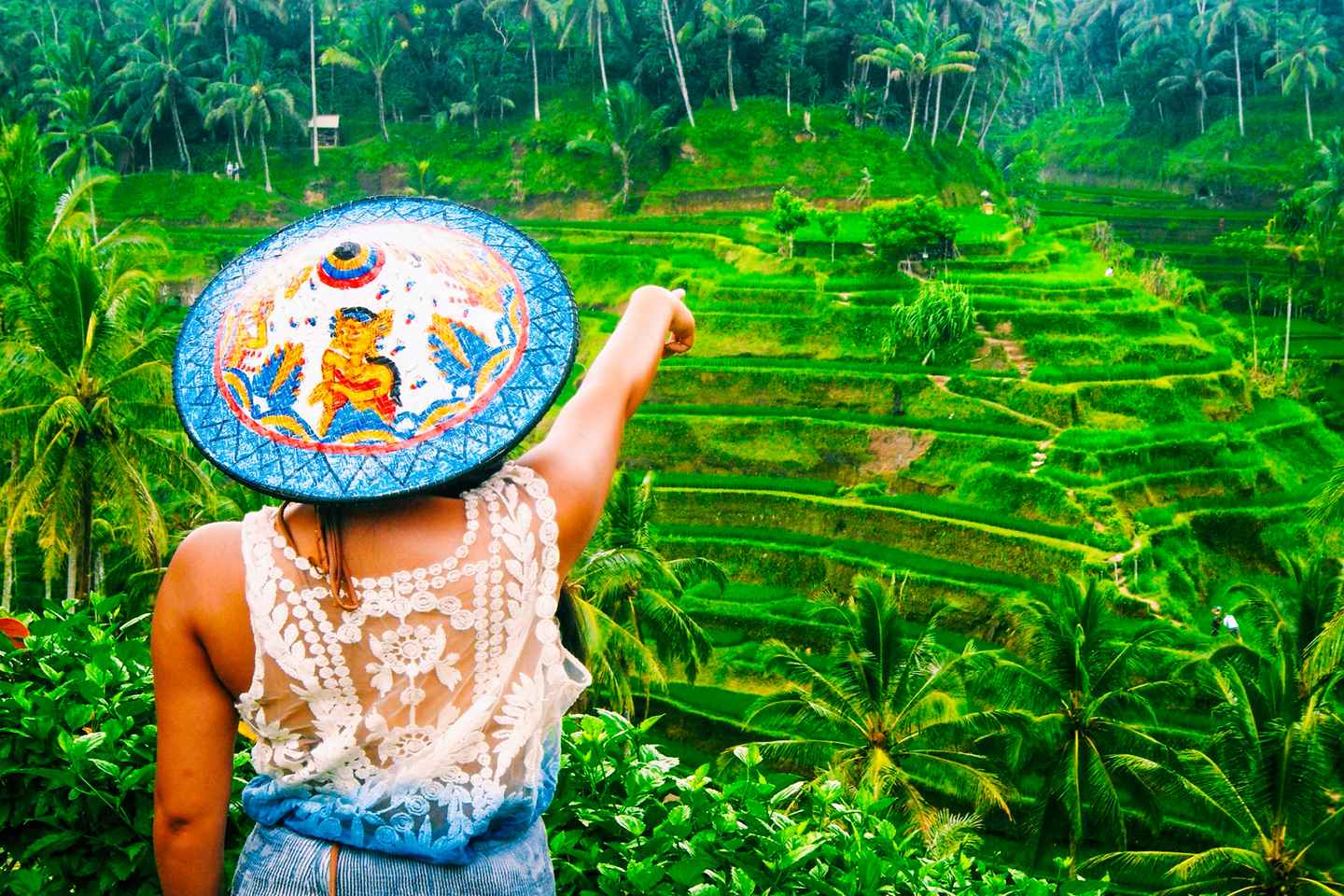 This is one of Bali's most famous tourist attractions located north of Ubud where the air is cool. From a good point, you have stunning panoramic views of the terraces, which is an irrigation system called Subak dating back to the 8th century. It's about a 20-minute drive on a motorbike and a 10-minute drive in a taxi which I would recommend. Visit early before large crowds start arriving from 11 am onwards.
Duration: 10.0 hour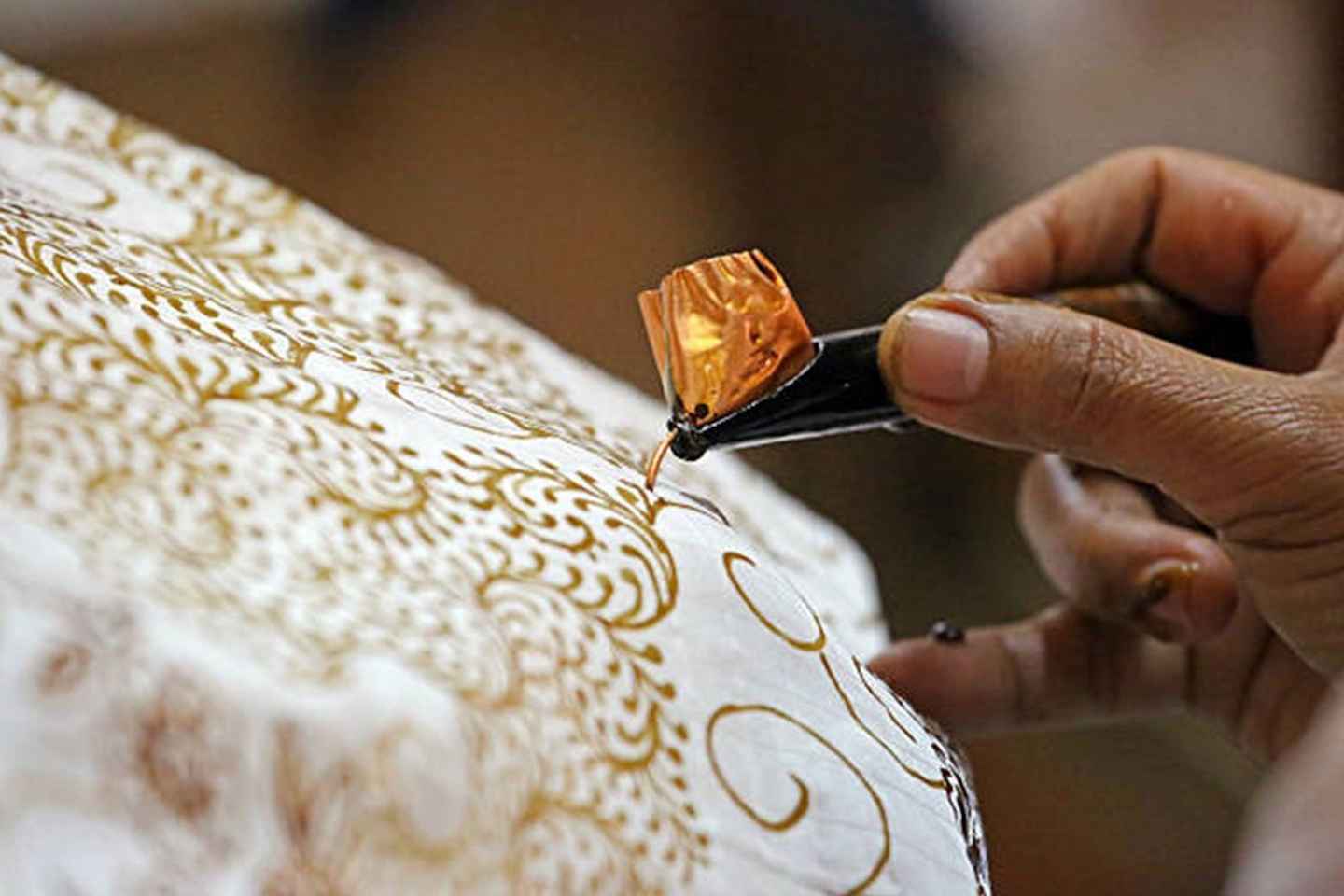 People in Ubud wear very colorful clothes. This color comes from a technique called Batik. Now Batik is traditionally made using a manual wax-resist dyeing technique with each region having its own unique pattern. For a three-hour class, you will learn how to create a beautiful Batik by using different color patterns to cloth and use wax to create your design. If you are not able to make one, you can watch the professionals making them which is a mind-blowing skill. This is an activity which you can do as a family.
Batik Painting Kardiana Ubud

Address: Jalan Raya Kedewatan Ubud Gianyar Bali, Kedewatan, Ubud, Kedewatan, Ubud, Kabupaten Gianyar, Bali 80571, Indonesia

Website: Batik Painting Kardiana Ubud

Opening hours: 7am - 6pm (daily)

Price: 50 USD
Duration: 3.0 hour
6. Seek inner bliss with a sound healing session at the Pyramids of Chi
Editor's Note: There's no photo available at the time of writing
Have a sound healing session inside the two pyramids built to resemble the pyramid of Giza. This place is a must see for those seeking healing, relaxation, and wellbeing through sound and vibration where the sound can be used as a healing method. Unwind while listening to the vibrations and frequencies generated from powerful ancient instruments such as Gongs, Didgeridoos, Pow Wow Drums, and Tibetan bowls inside the energy of the pyramids create a feeling of bliss and inner healing.
Pyramids of Chi

Address: Jalan Kelebang Moding No. 22 Banjar Bentuyung Ubud Tegallalang, Tegallalang, Kabupaten Gianyar, Bali 80571, Indonesia

Website: Pyramids of Chi

Opening hours: 9am - 6pm (daily)

Price: 25 USD
Try a jungle swing where you will have a front-row view of the beautiful mountains and the jungle as you indulge in the amazing experience. Challenge yourself to have a swing with a 30-meter (98.4 feet) string swing to the valley or jungle which you will get a thrilling experience and a fantastic view. You can also check out the nearby cafe which serves amazing coffee flavors and tea varieties that you might want to sample before leaving this place.
Duration: 10 hours
Take a quad bike and follow an experienced guide along a challenging track, suitable for all skill levels as you enjoy an unmatched view of the rice fields, bamboo forest and lush riverside habited by traditional Balinese villages. The thrill comes with traversing the unmarked terrains which lead you through the jungle and natural rivers that you will fall in love with once you set your eyes on them. Make sure to plan a trip to the jungle on a quad bike and experience the thrill of Bali's finest off-road adventure.
Duration: 5 to 7 hours
Bambu Indah offers panoramic views of the surrounding mountains and rice fields. Each tree house in this boutique accommodation comes with an outdoor pool, free Wi-Fi, perfect air conditioning, bathrooms with necessary amenities and rain showers. It is located at a 15-minute drive from central Ubud and an hour's drive from Ngurah Rai Airport, therefore, you will need a taxi to get to this place which is easily available around the town and at the airport.
Tree House at Bambu Indah

Address: Jl. Baung, Sayan, Ubud, Kabupaten Gianyar, Bali 80571, Indonesia

Website: Tree House at Bambu Indah

Price: 190 USD onwards



Address: Banjar Baung, Desa Sayan
2.58 km (1.7 mi) from Sacred Monkey Forest Sanctuary

This is the ideal place for chocolate lovers and anyone with an interest in food. For a half-day tour of the Pod Chocolate Factory, you will experience the chocolate manufacturing process from the start to the finish. You will also learn more about harvesting, fermenting, grinding, and tempering of chocolate in order to get the finest chocolate qualities. This place is accessible using a taxi so you will have no troubles getting there.
Duration: 4 hours 30 minutes
Explore the off-beaten path in Ubud
If you love the thrill of traveling to new places other than the sandy beaches, this place will definitely blow your mind away with the list of endless exciting things you can do here. Make sure to plan a trip and visit the most ancient attractions you will ever come across. Open your mind and do the unusual, do the non-touristy.
Any must-sees we missed? Tell us about them in the comments section or write a post
here
to help out fellow travelers!
Disclosure: Trip101 selects the listings in our articles independently. Some of the listings in this article contain affiliate links.
Get Trip101 in your inbox
Unsubscribe in one click. See our Privacy Policy for more information on how we use your data