The moment one says Peru, images of the Incan citadel Machu Picchu come to mind, but this South American country is so much more than that. Steeped in immense culture and history, Peru is home to some of the world's most stunning natural as well as manmade wonders. It is a melting pot of cultures and peoples, with mestizos (of European and indigenous descent), African, Chinese, and Japanese people mainly inhabiting the country. Peru's rich flora and fauna ( the Amazon and adorable llamas!) are no less tourism magnets. While you may easily be overwhelmed with what to explore and what to leave out, this list of the top things Peru is famous for might present a great starting point. Get reading and get planning.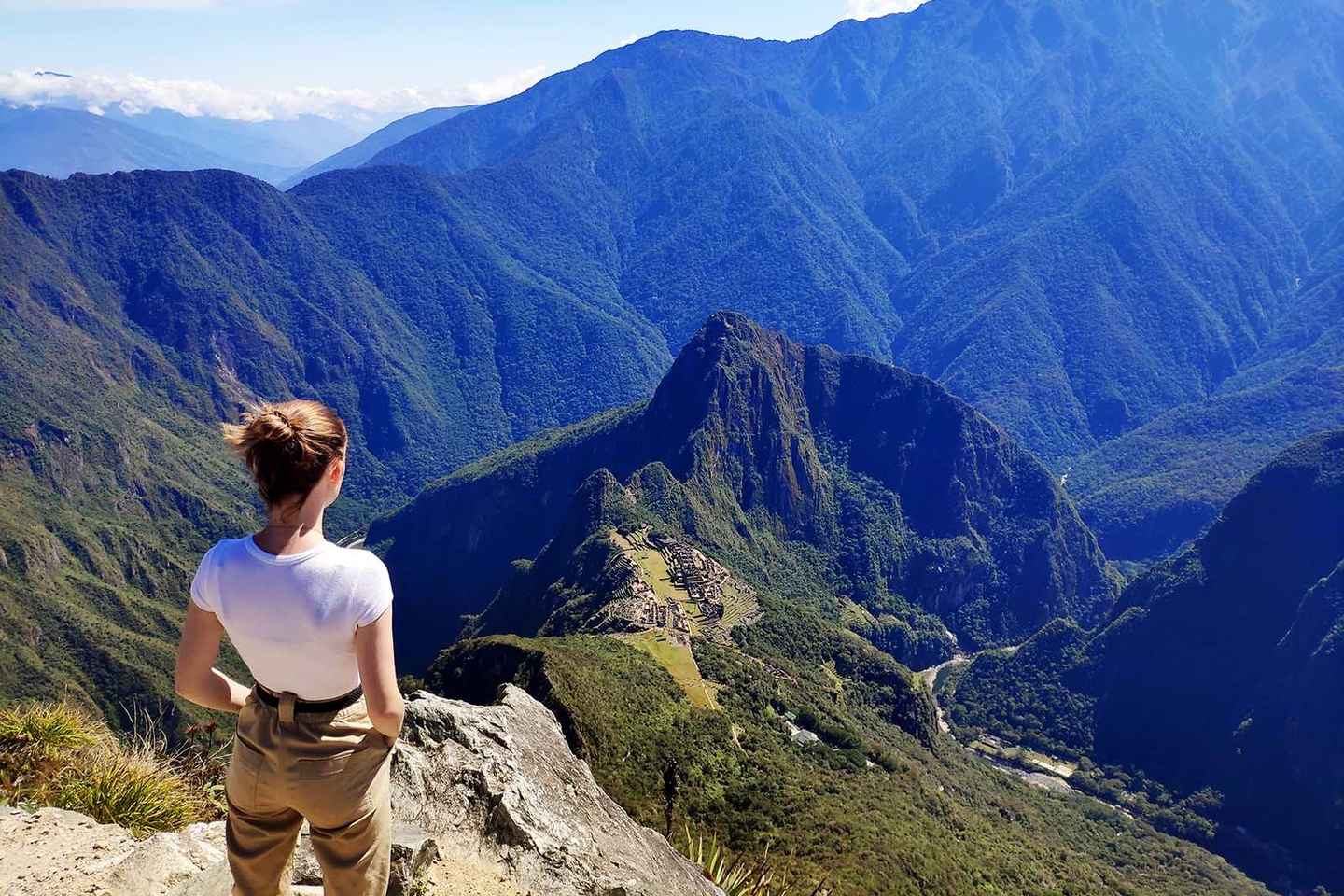 Occupying a lush hillside above the Urubamba River in Peru is the country's most famous attraction, ruins of the ancient stone city Machu Picchu. It was inhabited by the Incan people some 400 years ago and exhibits some of the most impressive engineering and cultural relics. The fortified complex was primarily a sacred site dedicated to Inti, the Sun god, as well as served as a settlement area and an administrative centre for the region. The Sun temple at Machu Picchu is possibly among the most famous pitstops worth making along the citadel's tour. Book yourself into a riveting tour of this magnificent site – several of these are available, including those offered by third-party websites, such as Get Your Guide.
Machu Picchu Lost Citadel and Mountain Official Ticket

Duration: 4 hour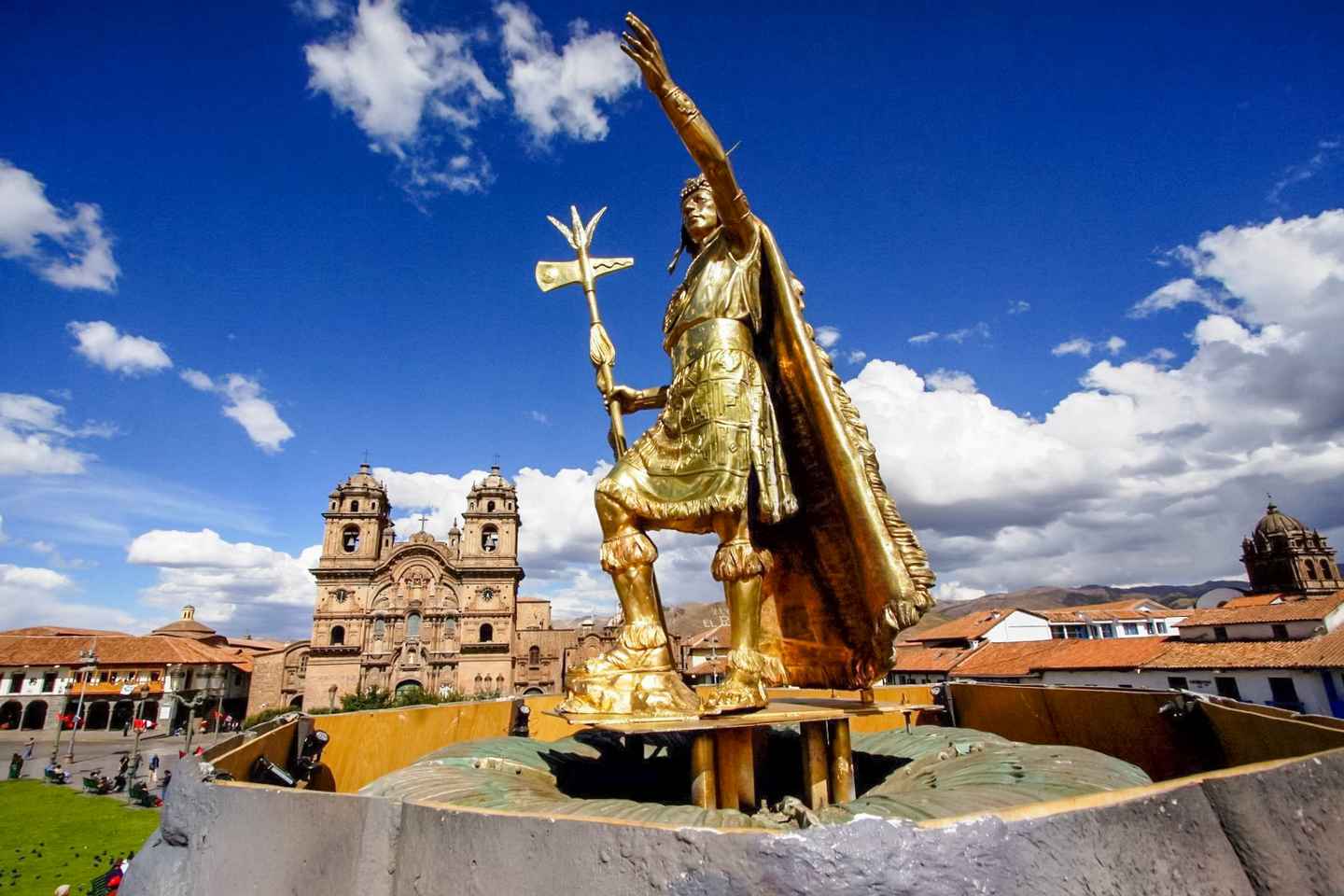 The homeland of the Incans, Cusco, and its environs, is a picturesque part of the Andean province in southeastern Peru. Although the area was occupied by several other cultures before the Incans arrived, Cusco reached its peak as a military, administrative, and religious hub only during the Incans' period between the 13th to 16th centuries. Today, it is one of the most popular tourist destinations in the country, attracting millions who want to explore Incan history as well as the stunning landscape. Hitching a guided tour of Cusco would be the best to draw out maximum information, so look into packages offered by third-party websites, such as Get Your Guide.
Cusco: City and Nearby Ruins 5-Hour Guided Tour

Duration: 5 hour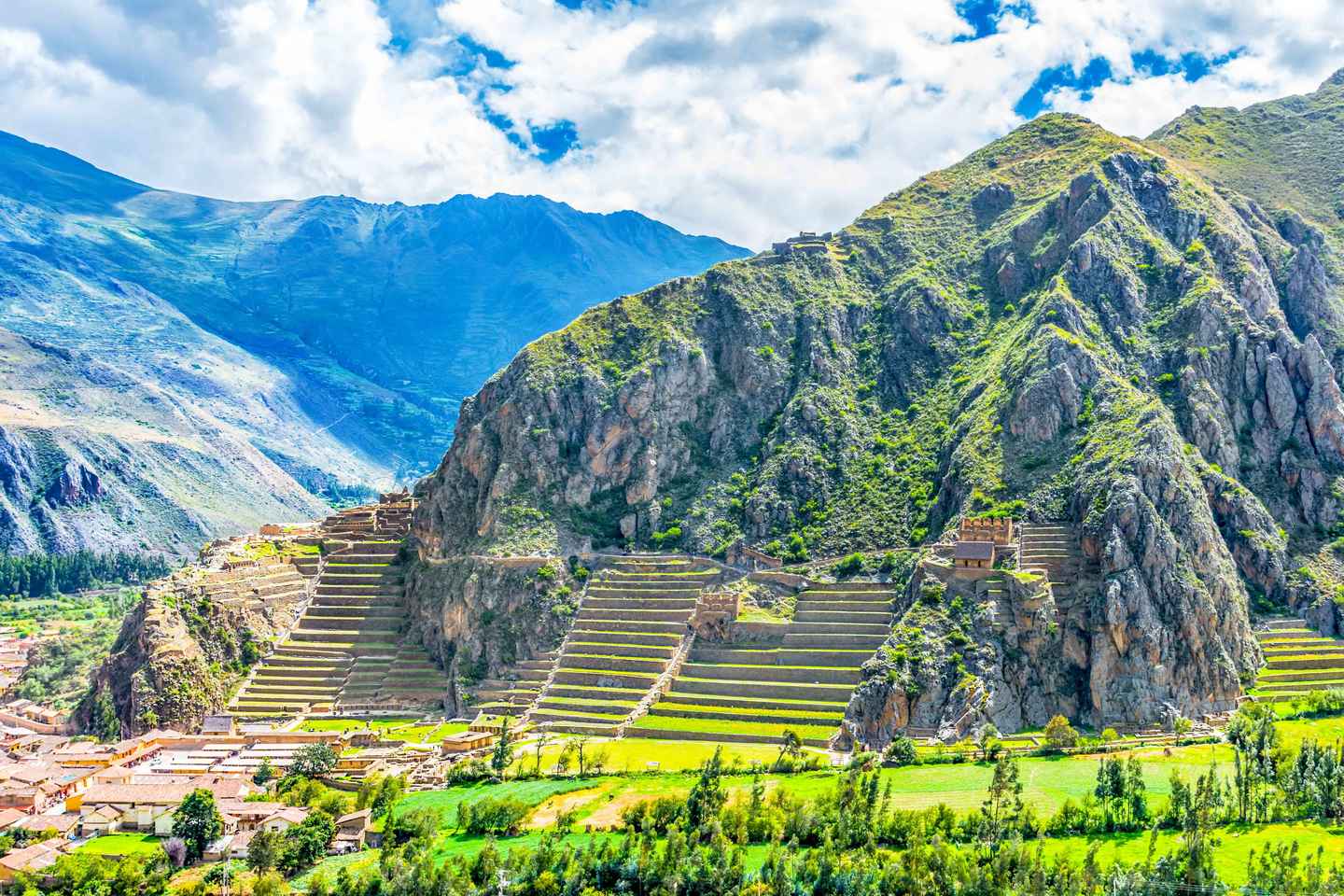 Nothing like exploring Peru's stunning landscape on foot. Inca trail is a 4-day, 40-km (25-mile) long hike through ancient paths to Peru's gorgeous cloud-shrouded Andean Mountains, with superb views of Machu Picchu far ahead. The trail is particularly popular for the many stunning views and important cultural centres it takes you through, and while it may not be the easiest route up, it is certainly rewarding. Do note that only about 500 people are permitted to go on the trail per day, so obtaining permissions and making prior bookings may be a good idea. The trail is equally amazing at any time of the year, but it can get a tad trying for non-hikers or those not comfortable climbing steep heights.
Machu Picchu: 4-Day Multi-Activity Inca Trail

Duration: 4 day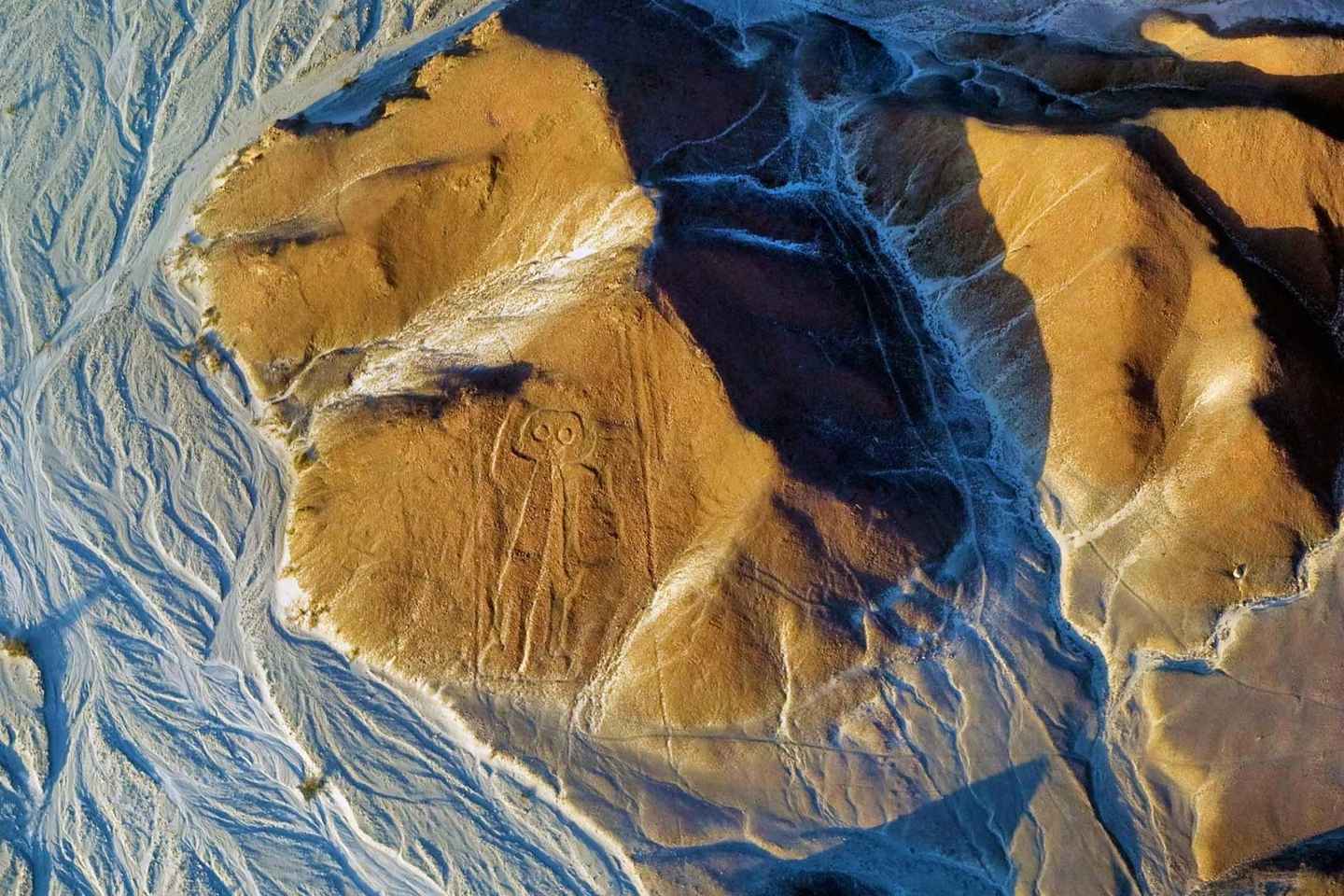 This is one experience you'd only be able to enjoy aerially. Nazca Lines are mammoth-sized geometric designs and zoomorphic figures etched into the surface of the coastal plain of Rio Grande de Nazca in southern Peru. These monumental geoglyphs are the legacy of the Nazca Civilization that existed between 500BCE to 500CE. It is touted that these designs represent an intrinsic ritual significance from the time, but there are no conclusive studies substantiating this further. Owl-Man, Spider, Monkey, Condor, Labyrinth, and Hands are some of the many formations you can spot when hitching a flight ride above the site. Look into some great flight rides offered by third-party websites, such as Get Your Guide.
From Nazca: 35-Minute Flight Over Nazca Lines

Duration: 35 minute
Enveloped amidst Peru's mountain - and the lagoon-laden landscape - is the multi-hued Vinicunca, or Rainbow Mountain, towering at a height of 5,200m (17,060ft). It is considered a sacred site by locals and is some three hours' drive away from Cusco. You can either admire the impressive mountain from afar or trek up if you feel confident enough. Owing to its unique geology, Vinicunca sees quite a bit of tourist footfall, so it is advised that you make prior tour reservations. Third-party travel website Viator offers a great group trekking tour, so you can consider booking that for yourself too. Remember that there are no shops in the area, so you're advised to carry anything you may need.
Full-Day Rainbow Mountain Small-Group Trek from Cusco

Duration: 13 to 15 hours
Peru offers some of the most interesting dune hiking experiences you can enjoy. Cerro Blanco and Huacachine Sand Dunes are two of the most popular spots for these activities, attracting several thousands of adventurous tourists each year. While the hike is not entirely difficult itself, it does involve wading through the sand in an open-air environment, which can get a tad overwhelming for the meek-hearted. Remember to go adequately prepared, donned in comfortable walking shoes, sun hat, and other trekking gear, along with essentials such as water. Not only hiking, but you can also give sandboarding or sand-skiing a try!
Hike and Adventure in the Highest Dune in the World (Private)

Duration: 6 hours
Nearly twice as deep as North America's Grand Canyon, Colca Canyon is home to 2,000-year-old, pre-Inca Andean villages, agricultural terraces, and trails winding down its steep valleys. It reaches to a depth of about 3,400m (11,155ft) and is a hotspot for adventurous tourists for hiking, river rafting, and other thrilling exploratory activities. Additionally, a line of 14 villages, inhabited by the indigenous Colca and Collague people, line the southern rim of the canyon, which you can also explore. Aside from Colca Canyon's cultural heritage, it is also home to the country's national bird, the Andean Condor. Get planning to head here and you'll be in for big surprises. Viator's two-day camping trek is worth checking out.
2 day 1 night trek / Colca Canyon

Duration: 2 days
Amidst the snow-capped peaks of Cordillera Blanca range in the Andes is an amazing 4-day, 50-km (31-mile) trekking adventure that you can hitch. While Machu Picchu, Colca Canyon, Cerro Blanco, and Rainbow Mountain top travellers' itineraries, this gem of a backpacking experience is often missed out. The trek winds its way through Cordillera Blanca's valleys, rife with lagoons, lakes, and plentiful greenery, to reach the final destination, Punta Union. You can hitch the trek independently, but engaging a trekking company or grabbing a pre-packaged deal with third-party travel websites might take care of a lot of details, so consider that too. May to mid-September is considered the best time to go for this trek since the weather is clear.
Huaraz to Cordillera Blanca 4-Day Santa Cruz Trek Adventure

Duration: 4 days
Peruvian ceviche is certainly something you have to try while in Peru. It is essentially pieces of fresh fish cured in lime juice, mixed with chopped onions and spicy peppers, drizzled with fresh cilantro on top. Halibut, escolar, dorado, hamachi, and corvina varieties of fish are most often used to prepare ceviche. It is served as an appetizer in most restaurants and is frequently served with lettuce, avocado, or sweet potato. Such is ceviche's popularity across Peru that it is considered the country's national food! Third-party travel website Viator offers a fun ceviche cooking session in the home and company of Peruvian locals, so give it a try and get your hands dirty cooking this delicious dish.
Cook Ceviche in a Peruvian Home

Duration: 3 hours
You may have seen Pisco Sour on bar menus or even tasted it, but there's nothing like having a taste of it in its place of origin. Did you know that Pisco Sour is considered Peru's national drink? It is a heady mix of pisco brandy (clear grape brandy), lime juice, egg white, sweet syrup, and a dash of Angostura bitters. Some places even throw in a bit of pineapple, nutmeg, ginger, or passion fruit for variety. Pisco sours are notoriously yummy and strong – they can easily knock the socks off even the most hardened alcohol consumers, so drink responsibly! Fun fact: the first Saturday in February each year, Peru hosts several festivals and events to honor its national drink. It is a really fun experience, so do give it a try if you're in the country around the time.
Discover and prepare different types of Pisco Sour!

Duration: 2 hours
The land of variety
The Andean peaks to the Amazon rainforest, fascinating wildlife to impressive ancient ruins, lively local entertainment to a palate of brilliant Peruvian cuisines – there are lots of reasons to love Peru. Add to that a ton of thrill-seeking activities, fun festivals, and high-quality crafts. These top things Peru is famous for will truly set your exploration in motion, leaving you with rewarding experiences and memories.
Disclosure: Trip101 selects the listings in our articles independently. Some of the listings in this article contain affiliate links.
Get Trip101 in your inbox
Unsubscribe in one click. See our privacy policy for more information on how we use your data