While vast desserts and the countryside may spring to mind when you think of Texas, there's plenty more to do that only gives more truth to the saying, "everything's bigger in Texas"! Brace yourself for a larger-than-life holiday experience in the Texan city of San Antonio. Even if you decide to travel there solo, there are a variety of tourist sites and travel activities you can see and do even when alone. So, book a vacation rental like a cabin, pack up your bags, and get ready to try these awesome things to do alone in San Antonio for yourself!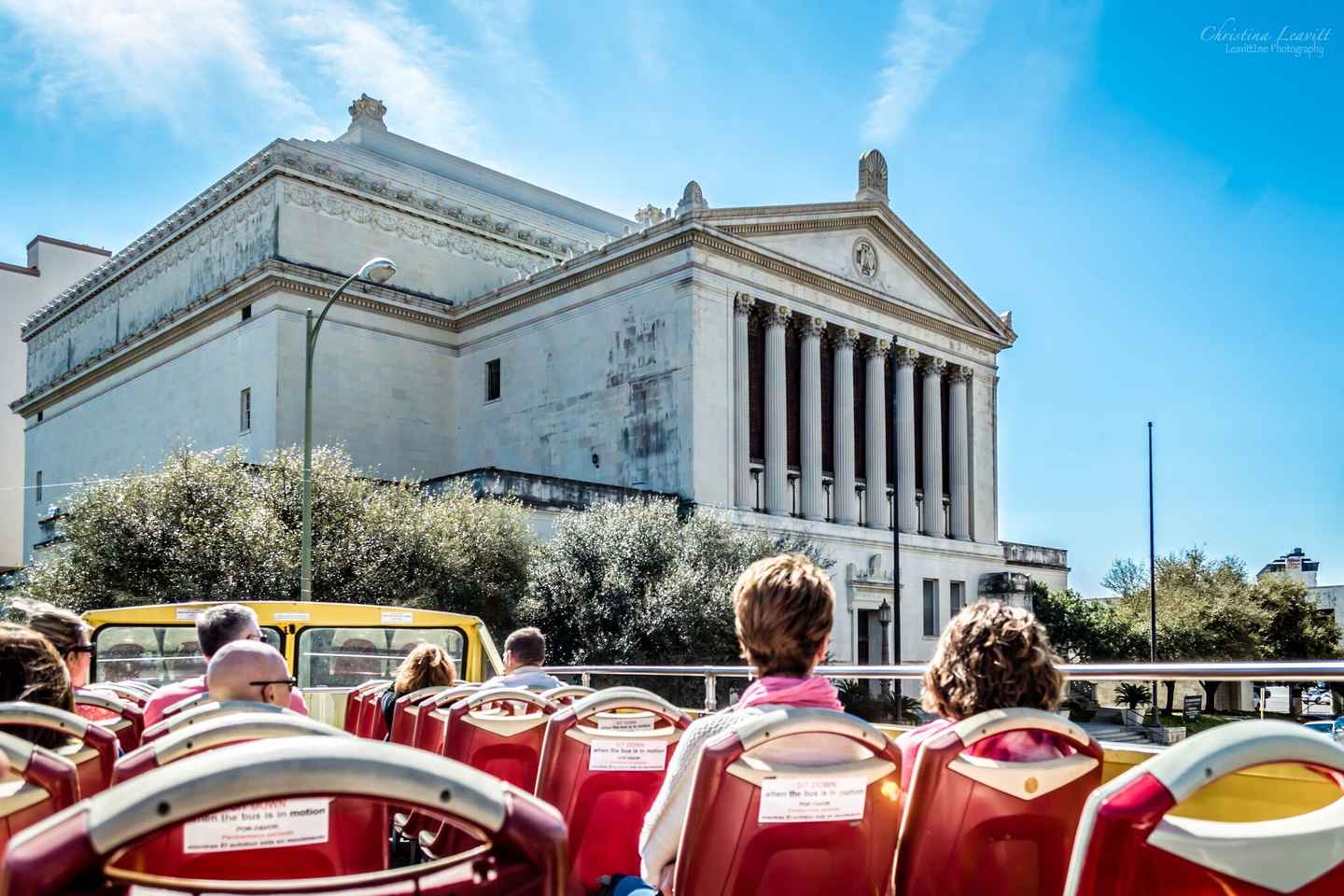 One of the best ways to soak up everything a city has to offer is by taking your leisurely time to do so. The hop-on hop-off bus tour is perfect for just that! With tickets that last either a full day or over a few days, you can tailor your sightseeing visits to the type of traveller you are —whether you're the kind that loves to jam pack all your activities in a day, or whether you'd prefer to space out your activities so you can take the time to see each one. Especially since you're travelling alone, the choice is yours! The bus takes you to popular sites like the HemisFair Park, the top shopping areas, and the quiet River Walk where there's plenty of restaurants and shops.
San Antonio: Hop-on Hop-off Bus Tour

Duration: 1 day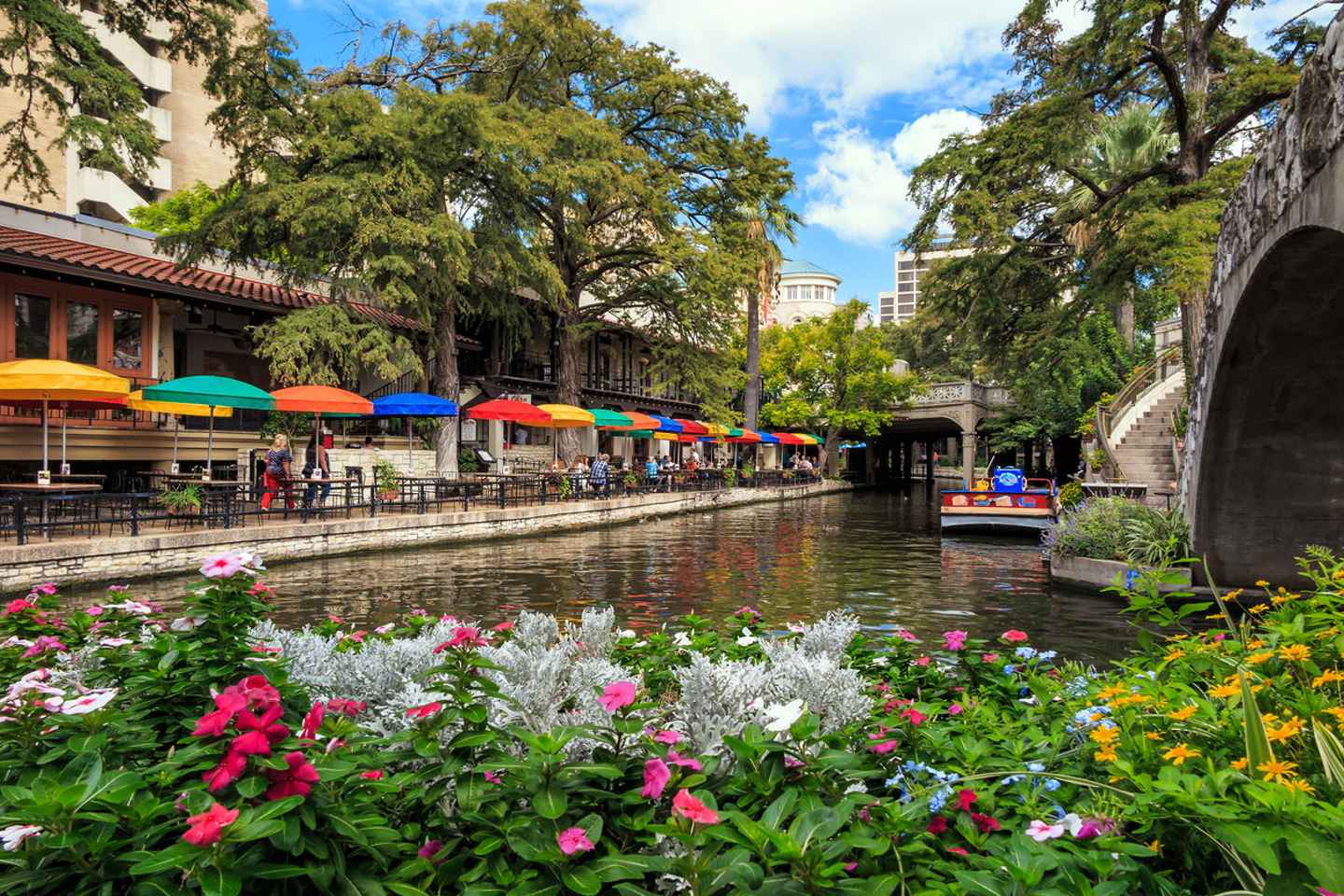 Talk about a unique way to explore a city! Turn San Antonio into your own urban playground with this inventive "tour" of sorts. In this urban adventure quest, you'll be participating in an Amazing Race-style scavenger hunt that also happens to bring you past many of the city's top sights. Some of these include the Alamo, River Walk, Main Plaza and San Fernando Cathedral, to name a few. Lasting for two and a half hours, this exceptional city adventure is well worth a try and is a great thing to do in the weekend.
San Antonio: 2.5-Hour Amazing Scavenger Hunt Adventure

Duration: 2.5 hour
No city visit would be complete without a trip to the zoo. At the San Antonio zoo, immerse yourself in the beauty of the natural world and enjoy watching the animals roam about their habitats and exhibits. Apart from having the largest collection of birds in the world, the San Antonio Zoo also has unique exhibits like the Cranes of The World display, which is built on an existing natural waterway, and the Amazonia exhibit that emulates a rainforest.
San Antonio Zoo General Admission Ticket

Duration: 4 hours
Adrenaline junkies here's something to put on your bucket list! If you've always wanted to try skydiving but aren't fully committed to the idea yet, indoor skydiving is a great way to try it out and see if you're daring enough to take on the full outdoor skydiving experience. Each booking comes with one-to-one training with a licensed instructor upon arrival, and two free fall "dives" once you're comfortable with the protocol and equipment. It's a surreal experience being kept in the air. You'll even receive a personalised flight certificate to bring home after. Another perk is that you get to experience the exhilaration that comes with skydiving at a fraction of the price tag! If you're looking for a fun thing to do indoors, book your tickets for this activity!
San Antonio Indoor Skydiving Admission with 2 Flights & Personalized Certificate

Duration: 1 hour 15 minutes
Here's a theme park that effortlessly incorporates itself into its natural surroundings. Built on what was once a huge limestone quarry, some of the magnificent limestone structures can still be seen from the park. Some of the rides even go around the vast lake for an unbeatable, scenic view. Morgan's Wonderland also happens to be the world's first theme park designed for special needs individuals of all ages, needs, and disabilities, so a visit here is both a meaningful and enjoyable one. The award-winning park has everything from a Whirling Wonder Ferris Wheel from which you can catch panoramic views of the park, to The Wharf where you can do a bit of fishing or play with your own remote-controlled toy boats. There's something for everyone at this wonderful theme park!
Morgan's Wonderland Theme Park Admission in San Antonio

Duration: 1 to 8 hours
Other than a zoo experience, a visit to San Antonio is also a chance for a SeaWorld visit! With an admission ticket, enjoy access to more than 30 attractions and exhibits, as well as the animal shows and rides of your choice. A highlight that's not to be missed is, of course, the majestic killer whale, Shamu! A uniquely SeaWorld trademark, it's a show that's not to be missed. There's even a Pets Ahoy show, where your favourite land-based pets like dogs, cats, and even pot-bellied pigs take the stage. End off your adventurous afternoon with a ride on Texas' first inverted steel roller coaster, The Great White! With more than 760m (2,500ft) of snaking rails and exhilarating loops, it's the perfect way to end your trip on a high.
For a more cultural and historic tour of the city, opt for this seven-hour tour. With a maximum tour group size of 15 persons, the small and intimate tour group size means you won't be drowned out in too large a group and will be able to enjoy the best possible tour experience. See all the city's historic and beautiful sites in ultimate comfort. The price includes admission to all the sites such as the Alamo, Japanese Tea Gardens, The Spanish Governor's Palace and more. Plus, you won't have to join the long queues to get into each of the venues. Check out the link for more information!
Historical Day Tour of San Antonio

Duration: 7 hours
Experience San Antonio solo
With so much to see and do, travelling solo definitely sounds like a blessing in disguise if you're planning to visit San Antonio. With the freedom and flexibility to pick and choose what you want to do, you can rest easy knowing that you'll be able to catch your favourite shows, sites, and activities — all without any rush. This city is home to amazing distilleries, museums, and gorgeous lakes, so pack your bags and try any of these things to do while alone in San Antonio for yourself!
Disclosure: Trip101 selects the listings in our articles independently. Some of the listings in this article contain affiliate links.
Get Trip101 in your inbox
Unsubscribe in one click. See our privacy policy for more information on how we use your data