Cebu is one of the top family travel destinations in the Philippines, not just for its high standard leisure facilities, but also due to the various kid-friendly attractions like amazing beaches and many others. Cebu is a place where both adults and little travelers will have a great time. If you are planning to visit Cebu with your family, we suggest booking a stay in any of the affordable Airbnb vacation rentals or hotels in the city then take a look at these activities waiting for you to enjoy. Read on to find out about the 13 best things to do in Cebu with kids!
Eskrima, also known as Kali or Arnis, is Filipino martial art and the Thai counterpart of the well known Muay Thai. The key difference between them is the use of weapons: Eskrima uses bladed weapons, knives and sticks. Although, Eskrima lays emphasis on the use of weapons it also deploys hand-to-hand combat. It is interesting that this form of martial arts did not have a set standard of techniques and for centuries it has been passed down to close family and friends. Over the last few decades, the society of Doce Pares in the city of Cebu has directed the valuable art toward world prominence and it has some grandmasters who have passed on their skills to the new generation.
Doce Pares has also structured and codified Eskrima to form a curriculum, which is now recognized by the Department of Education in the Philippines. Sign up for the classes at Doce Pares, if you are keen on learning Eskrima.
Eskrima: Filipino Martial Arts

Price: 15 USD per person

Duration: 2.5 hours

Website:
The city of Cebu is known for its creative artists and many of them leave their artistic expression on the city's street in the form of graffiti. Some people may feel that painting on the walls is vandalism but the ones on Cebu's streets are legit as wall owners give permission for the art. Bek, a popular street and graffiti artist in Cebu, hosts a workshop that will make you draw your imagination on the walls. During the workshop, you'll be using traditional spray paints on walls. Bek's workshop will help you design your character or tag and will make you practice on paper first. When you are ready for the real thing, you get a chance to express yourself with street art on four walls.
While you're at it, we suggest checking out some of the best street food you must try in the city.
Street Art 101: Making Your Mark in Cebu

Price: 21 USD per person

Duration: 2.5 hours required

Website:
3. Pump up some speed at Kartzone
What if your kids are technically no longer kids? For those traveling with older kids, have some adrenaline fun at Kartzone, Cebu's go-kart venue. As long as your kid can reach the kart's accelerator, he/she is ready to go. Kartzone is not only for the young, but a great place for the whole family to bond over speed.
Kartzone Cebu

Address: F. Cabahug St. Kasambagan, Cebu City

Price: from 10 USD

Opening Hours: 10am - 7pm Monday-Friday

Contact: +63 0322682553

Near by Food: In front is Jollibee, a local fast-food chain

Website: Kartzone Cebu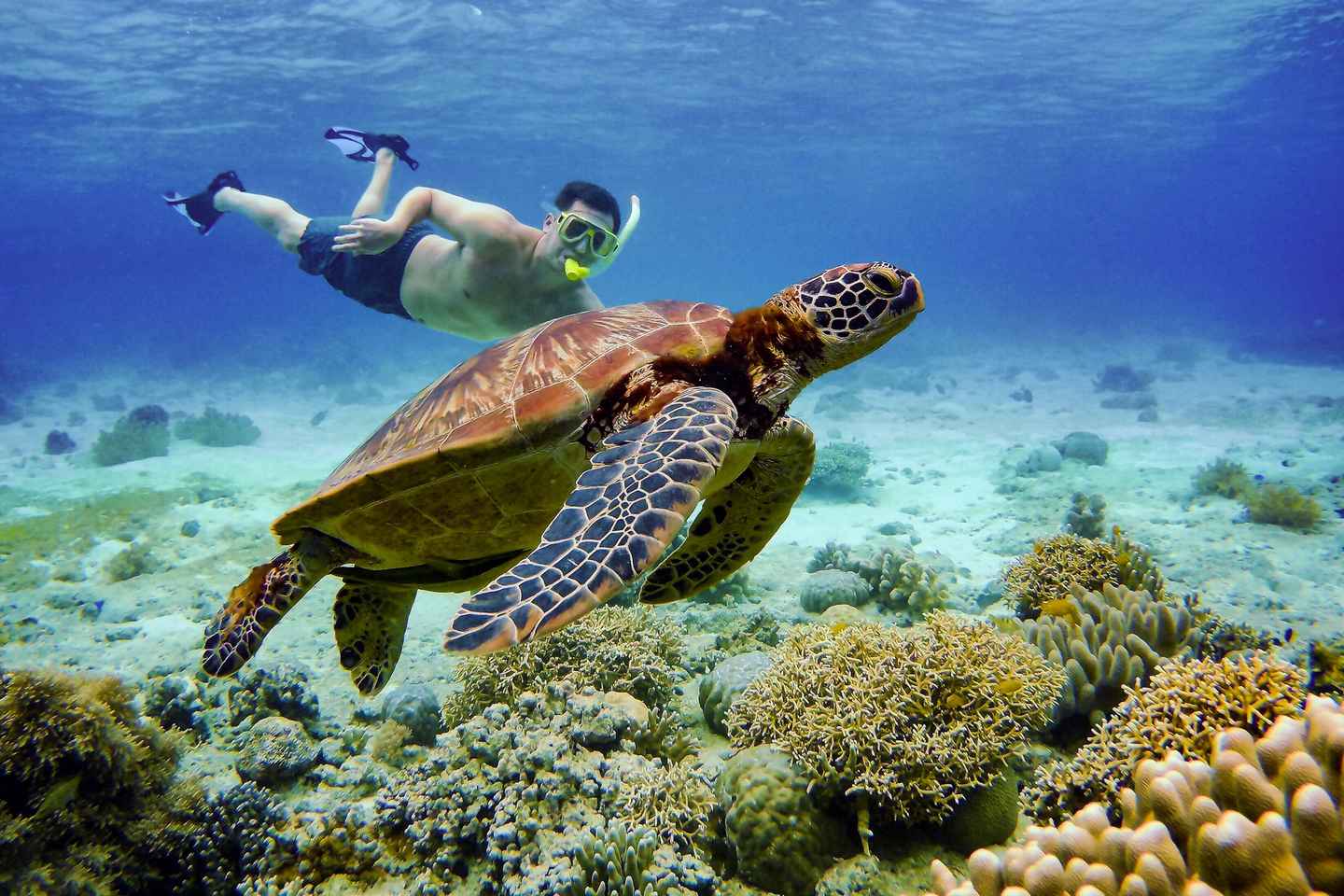 One of the things that attracts families to spend their vacation in Cebu is the presence of beaches. For families who don't want to go far, Mactan Island has family friendly beach resorts. While those who have some time, can go either south or north for pristine, stunning beaches. In the South, the coasts of Moalboal, Alcoy, and as far as Santander offer secluded coves with crystal-clear waters. While in the northern part of Cebu, top beach destinations include Sogod, Medellin, and Tabuelan. The islands of Bantayan, Camotes and Malapascua are top destinations as well.
Cebu: Moalboal Swimming with Sardines & Dolphin Watching

Duration: 9.0 hour
Something kids can brag about when they return home is seeing the biggest fish in the world. Kid-friendly and safe, it only takes a few meters from the shore and your kids and the rest of the family can see whale sharks. While smaller kids can watch the gentle giants from the boat, bigger kids can swim with the whale sharks while taking stunning Instagrammable pictures!
Oslob Whale Shark Watching

Address: Tan-awan, Oslob, Cebu

Opening Hours: 6am-12:30pm. Closed during Good Friday.

Price: from 11 USD

Near by Food: Plenty of small restaurants by the beachfront

Website: Oslob Whale Watching
Oslob Whale Shark Experience with Tumalog Falls and Aguinid Falls (Cebu)

Duration: 12 hours
6. Palate play at Sugbu Mercado
Dining can be a challenge for parents traveling with kids, unless you want to settle with pizza and fastfood. For those who want to explore local cuisine in Cebu, bring the whole family to Sugbu Mercado (literally meaning "Cebu Market"), a weekend food market featuring vendors serving local, international, and even fusion dishes. There are 2 Sugbu Mercado venues - in IT Park and in the South Road Properties, all giving tourists and locals a wide variety of food and entertainment. With a laid-back atmosphere, your family, specifically your kids, can pick their own food while you dine as a family. Enjoy comfort food or let the kids enjoy some sweets as you relax and interact with the locals.
Sugbu Mercado

Address: City di Mare Grounds, SRP, Cebu City and Garden Bloc, Lahug, Cebu City

Opening Hours: SRP: Friday - Sunday, 5pm-11pm; Garden Bloc: Thursday - Saturday, 5pm-1am

Website: Sugbu Mercado
7. Mountain View Nature's Park for great views and swimming
Editor's Note: Photo taken from the establishment's official social account
Mountain View Nature's Park is only 7.3 km (4.3 miles) from Cebu. The park is a cool and natural place to enjoy with the kids. There's a swimming pool to splash around in and lots of greenery. Kids will love the rope course. The views of the city are wonderful from the high ground. The park stays open so you can visit the safe environment at night to see the lights twinkling below. But note that the swimming pool closes at 6 pm during the week. There's also an option to stay overnight if you fall in love with the place.
Mountain View Nature's Park

Address: Sitio Garahe Busay, Cebu City 6004, Philippines

Price: From 1 USD

Opening Hours: From 8 am to 9 pm weekends & holidays, pool closes at 6 pm weekdays.

Contact: +63 917 632 1253

Website: Mountain View Nature's Park
8. Yap-Sandiego Ancestral House museum to get a feeling for history
The Yap-Sandiego Ancestral House is a living museum. Originally built in the 17th century, this is an opportunity to really get a feel of the history of Cebu. The house is operated by the great-great-grandson of the original owners. Although it's a museum, as his family lives there, it's a unique glimpse into local culture. There's a wishing well out the back. But if the kids are really small, maybe give this Parian district attraction a miss. There are relics that may be handled, but if dropped cannot be replaced. Conveniently, it's located across from the Heritage Museum of Cebu.
Yap-Sandiego Ancestral House

Address: 155 Mabini St Parian, Cebu

Price 1 USD

Opening hours 9 am to 6 pm daily.
9. Run and play at Skypark
One of the premier malls in the city, SM Seaside offers various open spaces for kids to freely enjoy and have fun. When in this vast mall with a child, never miss going to the rooftop Skypark. It has everything kids will love, while parents can have the time to sit down and enjoy the views of the city. Skypark has fountains and playgrounds including one designed by Kenneth Cobonpue, Cebu's own international industrial designer. Skypark also has a mini water park. The best part? Skypark is open to the public.
Skypark SM Seaside

Address: South Road Properties (SRP), Cebu City

Price: free

Opening Hours: 10am-9pm

Contact: +63 09333385075

Near by Food: Various restaurants are located at the rooftop level of the mall

Website: Skypark SM Seaside City Cebu
10. Glide and go ice-skating
Another must-do in SM Seaside is their ice-skating rink. Back in the 90s, Cebu had an ice rink at the first SM Mall in Cebu but it took decades for the locals to enjoy freezing temperature once again. A few decades later, Seaside's Ice-rink is a world-class facility and remains the only ice-rink in Cebu. Now you can enjoy the ice in the tropics. Lessons and coaches are available as well as polar bear skating aids for beginners.
SM Ice Skating

Address: SM Seaside City Cebu, South Road Properties, Cebu City

Price: from 10 USD

Opening Hours: Mall hours

Duration: Unlimited

Near by Food: Popcorn, drinks, and snacks within the ice rink facility. Beside the ice rink is a food court.

Website: Ice Skating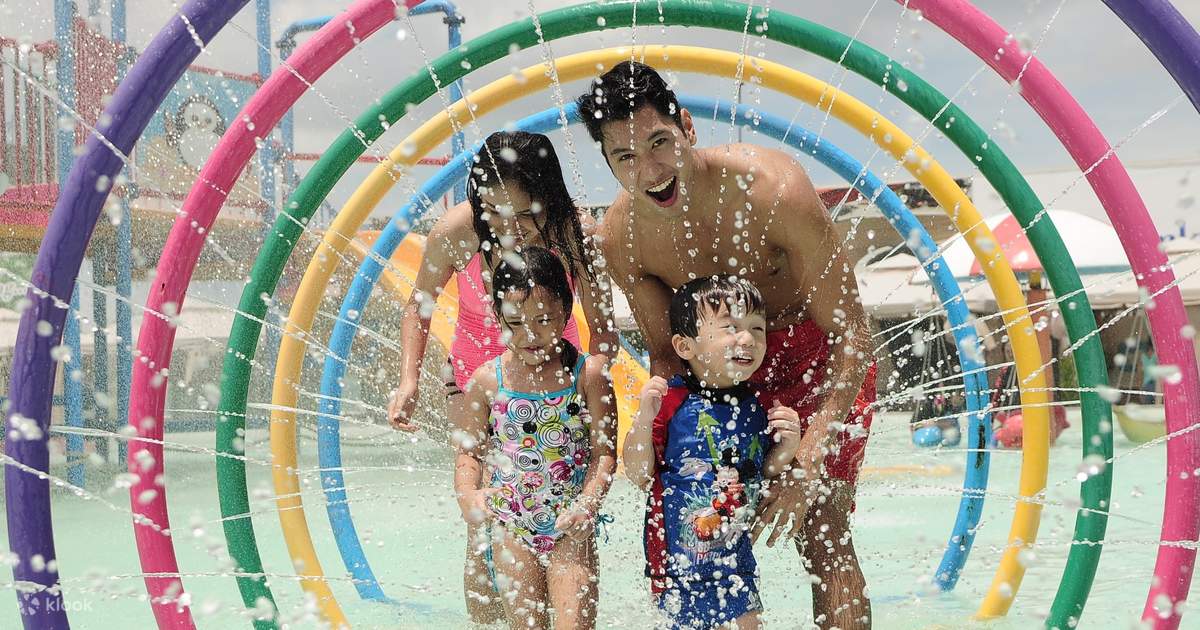 Let the kids swim while parents have some peace and quiet to enjoy drinks by the pool. To make it more fun, check out waterparks in Cebu with slides and other different pools. For those who want to splurge, Jpark Island Resort & Waterpark is the biggest in Cebu, with 5 themed swimming pools and 3 waterslides. A new waterpark is Sky Water Park, located on top of a mall – J Centre Mall. This rooftop waterpark covers more than 700 square meters (0.17 acres) and features an infinity pool with hot tub, water curtains and other water playground toys like a seesaw and climbing net. Now, you don't have to spend big to let your kids enjoy the water and beat the tropical heat. One of the features of SM Seaside's SkyPark is Water Play. Just bring proper swimming attire and kids will have a blast getting wet in a playground.
More information on waterparks in Cebu

Website: Jpark Island Resort & Waterpark

Website: Sky Water Park

Website: Water Play
Sky Waterpark Ticket in Cebu - Klook
Cant get enough of the beach? Enjoy island hopping. Mactan is highly recommended for families with off-shore islands located closer to the main island. The current is also safe for little kids, with big sturdy outrigger boats that can accommodate up to 30 people. Visit the neighboring islands of Hilutungan, Caohagara, Sulpa, Nulusuan or Olanggo. The island of Pandananon with its beautiful sandbar (technically part of Bohol) is also part of the itinerary. These islands are also fish sanctuaries, thus kids will enjoy snorkeling here. Island hopping tours will take visitors to any of the three islands.
Island Hopping Tours

Address: Poblacion, Cordova, Cebu

Price: from 56 USD ( 1-5 pax)

Duration: 8-9 hours.

Contact: +63 9151382988, +63 9258978687

Near by Food: Barbecue lunch at Nalusuan Island Resort

Website: Mactan Island Hopping
Cebu: Mactan Hilutungan, Nalusuan & Pandanon Island Hopping

Duration: 6 hour
Travel, they say, is the best teacher. You don't have to leave the city to see some of the top historical sites, as there are many heritage sites to check out depending on your family's interests. Pick historical sites with plenty of open spaces like Fort San Pedro, Taoist Temple, and Casa Gorordo Museum. There are plenty to see in these sites to entertain your little travelers. History doesn't have to be boring especially when you're in Cebu.
Private Half-Day Cebu Landmarks and Historical Tour

Duration: 4 to 5 hours
Philippines' top family friendly destination
If there is one place in the Philippines to conveniently bring kids, even little ones, it will be Cebu. Cebu has all the attractions, from beaches to historical sites, as well as modern attractions like waterparks; not to mention a wide range of options where you can get the best grubs in the city. With all these attractions and things to do in Cebu, it doesn't matter if you are bringing toddlers or tweens - Cebu has something specifically for them. On top of all these attractions, parents have all the facilities from hotels, restaurants, and even shopping malls to make their vacation convenient and comfortable too. In Cebu, kids will have a great time and when they have a blast, it means a fantastic family trip!
Disclosure: Trip101 selects the listings in our articles independently. Some of the listings in this article contain affiliate links.
Get Trip101 in your inbox
Unsubscribe in one click. See our Privacy Policy for more information on how we use your data