South America is not just about pristine beaches and delectable food. It also boasts a multitude of astounding waterfalls, several of which you'll find in Argentina. When you go chasing waterfalls in this country, it won't be an intangible dream. With so many gorgeous falls scattered around the beautiful wilderness of Argentina, your profound love for white water, and nature itself, will not be in vain. In Iguazu Falls alone, you'll find 275 awe-inspiring, distinct waterfalls tumbling over the edge of the Parana Plateau. There, you will also discover a large expanse of rainforest abundant with flora and fauna unique to the area. Larger than Niagara Falls, Iguazu is considered to be the largest waterfall in the world. To experience the magic, you'll have to come here yourself. Read on and discover the top waterfalls in Argentina that will give you a truly remarkable and unmatched experience.
It's imperative to see the horseshoe-shaped centerpiece – Devil's Throat – when visiting the spectacular Iguazu Falls on the border of Argentina and Brazil. This water curtain, consisting of 14 mighty waterfalls, is the widest of all water curtains in Iguazu. There are many trails and walkways along the Upper Circuit and Lower Circuit that provide better close-up views of the cascade. To get close to the action and feel the raw greatness of the falls, you can take a boat ride on the river just below Devil's Throat. Prepare to get soaked, though, as it will take you under the cascading waterfalls.
Iguazu Falls Argentinian Side Tour with Downtown Hotel Pickup

Duration: 8 hours
2. Cascada de Los Duendes
Editor's Note: There's no photo available at the time of writing
Cascada de Los Duendes is a gorgeous waterfall hidden deep within the lakeside forest in San Carlos de Bariloche, Rio Negro. The access trail going to the cascades offers picturesque views that provide a pleasant ambiance for the walk. Along the path, you'll also find informative signs about various species of flora and fauna in the area. While the falls may not be as grand as Iguazu, the view you get from the path's highest point will take your breath away. The tranquil lake, Lago Gutiérrez, and the surrounding nature provide lots of opportunities for selfies and group photos.
Cascada de Los Duendes

Address: San Carlos de Bariloche, Río Negro, Argentina
3. Cascada Escondida, El Bolsón
Near the small Argentinean town of El Bolsón in northern Patagonia's Rio Negro province, you'll find another scenic waterfall that's perfect for a morning or afternoon adventure. The marked gravel trail leading to the foot of Cascada Escondida provides an easy hike. You'll also find picnic areas and snack kiosks along the way. After visiting this waterfall, cross over to Cabeza Del Indio (a huge rock in the shape of a man's head) to enjoy a breathtaking view of Rio Azul. Make sure to enjoy the trail leading to the Indian head where you'll see plenty of wild blackberries along the path.
Cascada Escondida, El Bolsón

Address: Quenquemtreu, Río, R8430 El Bolsón, Río Negro, Argentina

Website: Cascada Escondida

Opening hours: Mon - Fri: 9am - 8pm; Sat - Sun: 9am - 5pm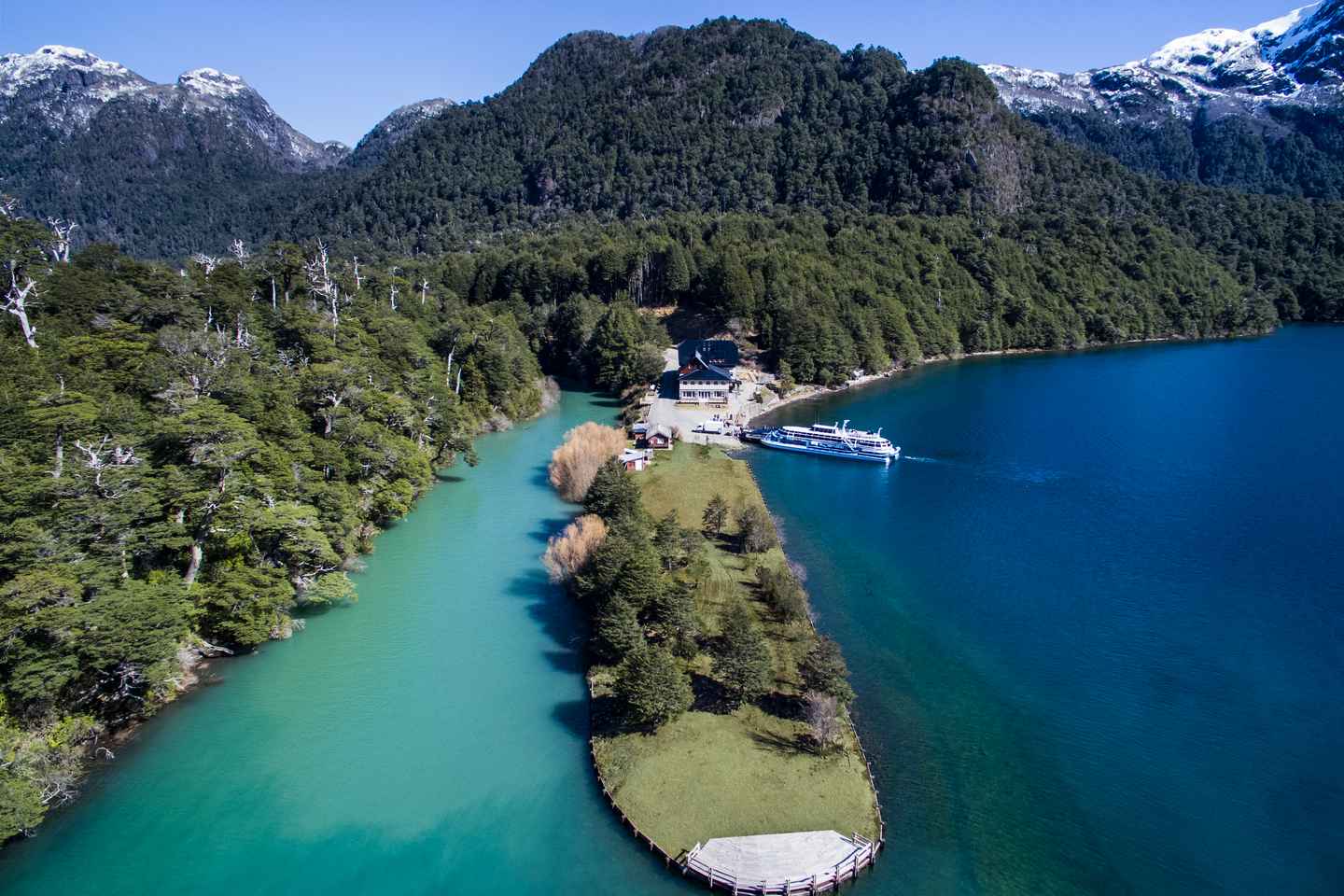 You'll find Cascada Los Cántaros in Neuquen, one of the most tranquil places in Andes. It's best to visit this place during the warmer months of spring to fall as this peaceful waterfall is mostly frozen during winter. To have a great vantage point for stunning photos of the series of cascades, go up the stepped path towards the observation decks. The area also offers a lot of activities that include cruising down on Lake Frias, exploring the rainforest of Valdivian Jungle, and sailing on the lake of Nahuel Huapi.
Bariloche: Puerto Blest and Los Cantaros Waterfall

Duration: 7.5 hour
5. Salto De La Moneda
Salto De La Moneda is a small waterfall near the small village of Potrero De Los Funes in the province of San Luis. Wear comfortable shoes as you will hike for about an hour to reach this hidden waterfall with crystal clear waters gushing from stunning rock formations. The walk along the picturesque trail itself is fun, with beautiful views and lush vegetation all around. Once you reach the rushing cascade, you can cool off and beat the heat by swimming at the waterfall's base pool with its cold and clear water.
Salto De La Moneda

Address: San Luis Province, Argentina
6. Cascadas Ñivincó
Editor's Note: There's no photo available at the time of writing
Another hidden gem in Neuquen, Cascadas Ñivincó, is a gorgeous waterfall easily reached by hiking a straightforward path. The cascade drops into a clear river where you can see the fishes swimming, and there are bamboos and lovely flowers blooming around the area. It's important to note, though, that you'll have to cross a river early in the hike. The water is refreshingly cold on the feet and can reach up to your knees or thighs depending on climate and weather conditions. However, the waterfall itself is well worth the trek.
Cascadas Ñivincó

Address: Neuquen, Argentina
7. Rio Colorado Waterfalls
Editor's Note: There's no photo available at the time of writing
Unless you're an expert hiker, don't venture to this waterfall without a guide. The path towards the cascade is sprinkled with rivers that you will have to cross, hidden crevices, and steep and slippery stone walkways – all of which will be hard to traverse if you're a novice hiker. Hire a guide or join a guided tour to visit this gorgeous waterfall flowing down ancient rock bed amid desert flora and fauna. The sunset is spectacular at this place. You can also witness several small waterfalls aside from the main one. Rio Colorado is truly a paradise hidden in the middle of a desert.
Rio Colorado Waterfalls

Address: Cafayate, Salta Province, Argentina

Opening hours: 8am - 6:15pm (daily)
8. Salto del Tabaquillo
Salto del Tabaquillo in San Luis province should be on everyone's bucket list. The stream of water falling from a vegetated cliff into a clear base pool is worthy of capturing on camera and posting on social media sites. The trek to the waterfalls does require hiring a guide as it's easy to get lost if you don't know your way around. But once you reach the cascades, you'll quickly forget the hike because the scenery is just divine.
Salto del Tabaquillo

Address: San Luis Province, Argentina
9. Chachin Waterfall - Hua Hum
You can drive from San Martin to reach the parking lot that leads to Chachin Waterfall or take the longer but more scenic route by boat. A quick walk of around 20 minutes from the car park will take you to the breathtaking falls. There's a wooden platform near the cascades where you can sit, relax, take photos, and enjoy the beautiful scenery of and around the gorgeous waterfalls.
Chachin Waterfall - Hua Hum

Address: Neuquen, Argentina

Opening hours: 10am - 10pm (daily)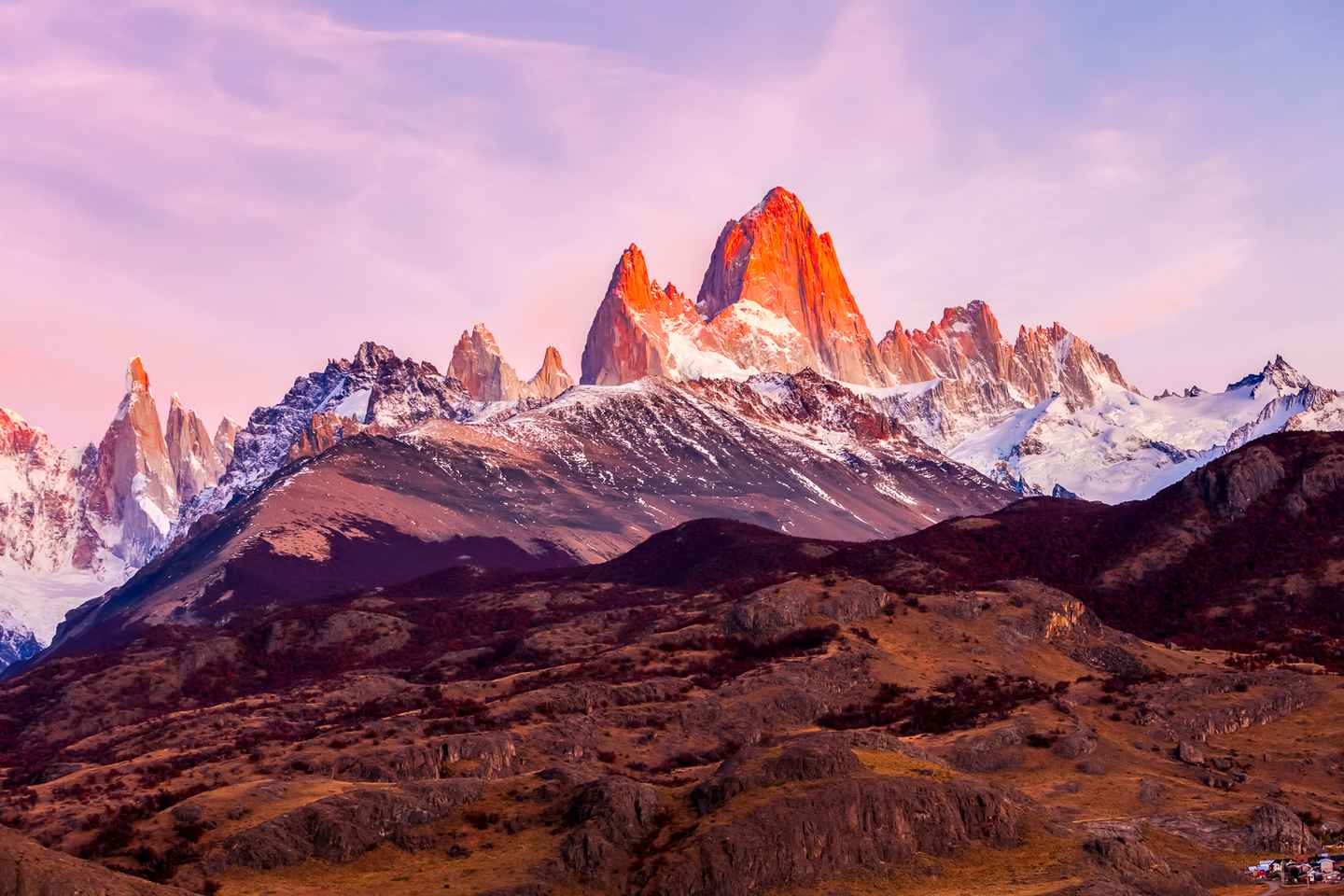 While the impressive Iguazu Falls may not be as overcrowded as the more popular Niagara Falls, it's still bustling with tourists. If you want to enjoy the serenity of nature, try the peaceful hike towards Chorrillo del Salto in Los Glaciares National Park, Santa Cruz, near El Chaltén in Patagonia. The short trek will take you to the beautiful waterfalls coming from melting snow and glaciers of the jagged mountains of Fitz Roy Massif. If you're a novice hiker, you don't have to worry because the trail is pretty straightforward, and the path is mostly flat. As with any hiking trip, though, be sure to bring an adequate supply of food and water to keep you going.
El Calafate: Full-Day Chalten Tour with Hiking

Duration: 11 hour
Prepare to go chasing waterfalls
Argentina has a lot to offer to its tourists, and it has a special treat for nature lovers. Visiting one or all of these waterfalls is a great way to escape city life and enjoy nature. Words cannot fully express their beauty, so you should see the top waterfalls in Argentina for yourself and experience the grandeur firsthand.
Disclosure: Trip101 selects the listings in our articles independently. Some of the listings in this article contain affiliate links.
Get Trip101 in your inbox
Unsubscribe in one click. See our Privacy Policy for more information on how we use your data