Wine production in Washington state has deep roots that link all the way back to the early 1800's. The region is considered to be great for wine production, thanks to the optimal weather and soil conditions of the eastern part of the state. Upon visiting Seattle, one is bound to come across a wide variety of wines, including Chardonnay, Merlot, Cabernet Sauvignon and Syrah. Although California tends to be associated while discussing wine production in United States, Washington has been producing plenty of delectable wine selections, which helped put Seattle on the map for those that posses a passion for participating in wine tours. Check out this list of the 10 best wine tours in Seattle, Washington, that are worth checking out.
Snoqualmie Falls, due to the east of the greater Seattle area, is not only home to a ravishing waterfall which gives the region its name, but it is also where one goes to visit Chateau Ste. Michelle. Known to be one of the oldest wineries in Washington state, this winery will deepen the connection one has with Washington wine. Also, more recent and modern wineries will be visited during the course of the six-hour trip. You can even enjoy a picnic at the foothills of the Cascades. The last stop of the tour includes the infamous Boehm's Swiss Chocolate Factory in Issaquah, before returning back to Seattle.
Seattle and Snoqualmie Falls Winery Tour

Duration: 6 hours
Originally a place where shipbuilding communities were formed, Bainbridge Island is one of the few contributors for wine production within western Washington. The landmass once belonged to the Suquamish tribe. It also housed the first wave of Japanese immigrants upon their arrival to the Pacific Northwest. Thus, Bainbridge is a destination that one could consider to be culturally rich. Moreover, the island is surrounded by two alluring bodies of water known as the Puget Sound and Port Orchard Bay. Ultimately, Bainbridge Island is a primary destination to see, which will be explained thoroughly by a local guide during this guided walking tour. It is during the tour that wineries, the Japanese garden and a tasty lunch will all be savored.
Full-Day Small-Group Bainbridge Island Wine and History Tour

Duration: 9 hours
The tour allows for an entire day of enlightening yourself on the wonders of Woodinville, while nourishing your taste buds with finely produced wine from many of the region's wineries. During the course of the tour, one will get to admire the natural beauties that are the Cascade Mountains and the Snoqualmie Falls. It is known that there are more than 130 wineries throughout Woodinville, which is sure to have something in store for everyone's taste. The tasting begins after a tasty lunch at Snoqualmie Valley, where the food is as good as the scenery that makes it all possible.
Seattle to Snoqualmie Falls and Wine Tasting Small-Group Tour

Duration: 8 hours
Relish yourself with all that Snoqualmie Falls and Woodinville county has to present. This small-group tour kicks things off with a highly comfortable van ride from Seattle. Once arrived in the area, a total of three local wineries will be visited. During the tour, a delicious locally sourced lunch will be served to accompany the unparalleled beverages one will get to taste. Attention and care has been given to oscillate a more cozy, personal and profound participation, allowing one to snugly sink into the day as it unfolds. It is an archetype of what constitutes the region known as Wine Country.
Woodinville Wine & Snoqualmie Falls: All-Inclusive Small-Group Tour from Seattle

Duration: 8 hours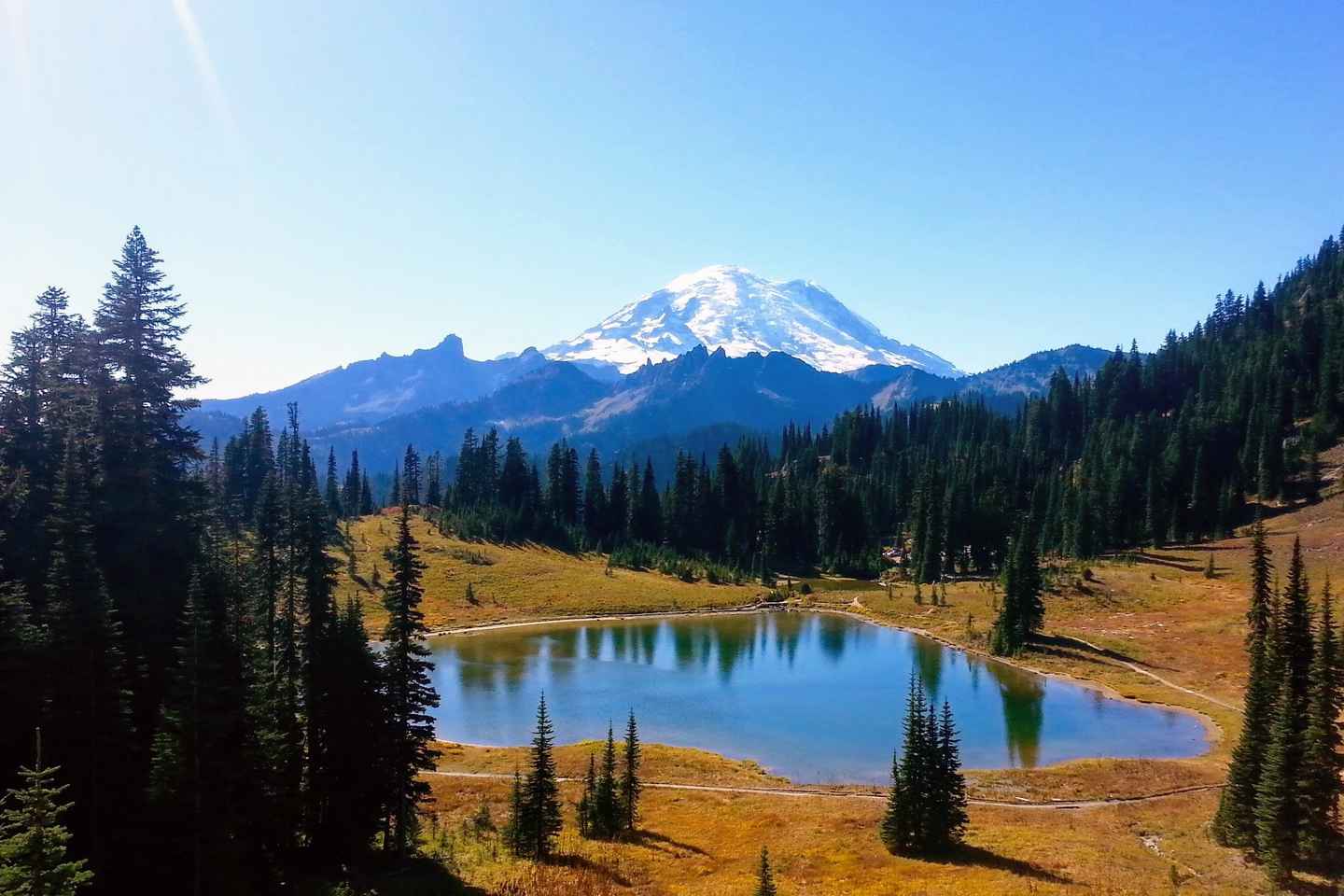 One of the things that make Seattle a particular destination is the strong connection the city and its people have towards nature. Thus, hiking is an activity that has been embraced by so many of the locals, as the rich ecosystem of the state offers plenty of trails to stroll. Mt. Rainer is among the top choices that stand out with its impressive daytime views. This landmark must be witnessed up close, and this is made possible by this guided tour that explores wineries along the Yakima Valley and also includes lunch with unmatched views to go along with it.
Seattle All-Inclusive: Hike Mt. Rainier and Wine Tasting

Duration: 12 hour
Kicking things off at the Starbucks Reverse, the tour offers a backstage view of the day-to-day operations that revolve around making coffee. Known as the birthplace of Starbucks, Seattle is a definite choice in getting to experience an all-around perspective to this world renowned operation. It goes without saying that if there is anything that could heighten the act of enjoying a cup of coffee is a sweet that follows it. The tour considers this by paying a much anticipated visit to Fran's Chocolate Factory. Though, the best is saved for last - the tour wraps up with a wine tasting at Estates Wine Tasting Room in the Pioneer Square district.
Seattle Coffee, Chocolate and Wine Tour

Duration: 3 hours 30 minutes
Enjoy wine tastings in Seattle
All of the tours covered throughout the article are a gateway to understanding the significance of Washington wines, from both an urban perspective for those that prefer to remain in the city, as well as from a more rural viewpoint by going out to visit areas, such as Woodinville, Lavenworth and Snoqualmie Valley. Either way, there will be plenty to indulge in, as the tours will mediate a local understanding of pairing locally produced wine with dishes made of locally harvested goods.
Disclosure: Trip101 selects the listings in our articles independently. Some of the listings in this article contain affiliate links.
Get Trip101 in your inbox
Unsubscribe in one click. See our Privacy Policy for more information on how we use your data