If you're anything like the millions of other tourists who flock to Cusco, Peru annually, you'll probably want to reserve every waking minute for soaking it in. In all likelihood, though, the first night of the voyage will be spent recovering from inevitable bouts of headaches and dizziness brought on by the city's high altitude. Fortunately, you can monitor the steady resurgence of your body's strength and vitality with the following night time activities. From chill and low key, to party time extravaganza, these are some of the best things to do in Cusco at night.
1. Revisit the main square
After a super charged day of sightseeing and discovery, weary backpackers and tuckered out tourists can look forward to a relaxing moonlit stroll through the historic Plaza de Armas.
Located right in the heart of the city and bordered by restaurants, shops, cultural sites, and other establishments, Cusco's main square is sure to already be on your tourist radar. Make no mistake; however, seeing its statues and fountains during the evening hours offers a whole range of new possibilities. Vibrant daytime colors give way to a breathtaking display of lights and majestic silhouettes against a starry nighttime canvas.
Another great thing about the Plaza de Armas is that it is absolutely free to visit. During Cusco's Inti Raymi and Independence Day festivals, the plaza is transformed into a site of fireworks, live performances, and patriotic revelry.
2. ChocoMuseo
Cacao trees native to the Peruvian jungle are just another example of what makes the country so great. They serve as the inspiration for the popular ChocoMuseo. With locations throughout Lima and the Cusco region, the chocolate museum is one of the best places in the city to learn the history of Peru's role in the world's chocolate-making industry. For around 25 USD (~80 PEN), visitors can participate in one of their 2 hour workshops, learning to make truffles from scratch and sampling a variety of flavors along the way.
Early evening classes are easily booked through the online entry form, and guests leave with their own personalized goodies to take home. Plus the gift shop features an impressive collection of chocolate-based goods and souvenirs, such as shampoos, chocolate liqueurs, soaps, lip balms, and hand creams.
ChocoMuseo, Cusco

Address: Calle Garcilaso 210, Int. 216, 2nd floor, Cusco, Peru

Price: from 11 USD / ~35 PEN

Opening Hours: 9 am to 8 pm, Monday - Sunday.

Duration: around 2 to 3 hours required.

Access: 3 min walk from Plaza de Armas Main Square

Contact: +51-084244765

Website: ChocoMuseo - Cusco
3. Pisco Museum
Photo is only for illustrative purposes
There are few food and drink establishments in Peru that don't offer some version of the classic pisco sour. Having combined the best elements of a tapas lounge and cultural enrichment site, however, the Pisco Museum has set itself apart as one of the leading authorities on the cherished national cocktail. Visitors come to learn the ins and outs of the clear Peruvian liquor known as pisco, through guided pisco sour demonstrations and tastings intended to highlight the niceties of each kind.
As an added bonus, the bar regularly teams up with the ChocoMuseo to offer specialized chocolate and pisco pairings. Guests can enjoy a smorgasbord of tasty appetizers while attending one of their live nightly music performances from 9 to 11 pm.
Museo del Pisco

Address: Santa Catalina Ancha 398, Cusco, Peru

Opening Hours: 11 am to 1 am, daily.

Access: 5 min walk from Plaza de Armas main square

Contact: +51 84262709

Website: Museo del Pisco
4. Live Performances
Dance, folklore, and colorful artistic expression come together as one in the live, traditional shows of Cusco. The Centro Qosqo de Arte Nativo performing arts center is one of the best places in town to witness a spectacular show of Andean musical performers and dancers, as well as talent from other regions of the country. Set in a modest theatre, entrance to one of the center's nightly shows costs as little as 8 USD (~26 PEN) per person.
Featuring the flavors and sounds of the northern region of Peru, El Paisa Restaurante is another great option, known for its traditional peña shows, which combine good food and live music.
Centro Qosqo de Arte Nativo

Address: Av El Sol, 604, Cusco, Peru

Price: from 8 USD / ~26 PEN

Opening Hours: 6:30 to 8:15 pm, daily.

Duration: around 2 hours required.

Access: 9 min walk from Plaza de Armas

Contact: +51-084227901
5. Dance the Night Away
Photo is only for illustrative purposes
If you're looking to be the star of your own show then head over to one of the city's many discotecas and cut a rug. Besides its pre-colonial Inca ruins, Cusco's nightlife is perhaps the most talked about aspect of tourism in the area, attracting fun-loving travelers from all over the world to join in on the party.
The popular Mama Africa hangout is a cushy, beanbag-filled nightclub featuring the rhythmic, Afro-inspired beats of rock and reggae music. Mainstream hip-hop, salsa, and reggaeton draws crowds of both tourists and locals alike to Ukuku's nightclub. Meanwhile, Kamikaze, Muse, and Roots, are also highly recommended.
Ukuku's Bar

Address: Plateros 316, Cusco, Peru

Opening Hours: 8 pm to 2 am, Monday to Friday; 8 pm to 4 am, Saturday; 8 pm to midnight, Sunday

Access: 2 min walk from Plaza de Armas

Contact: +51 084242951

Website: Ukukus Bar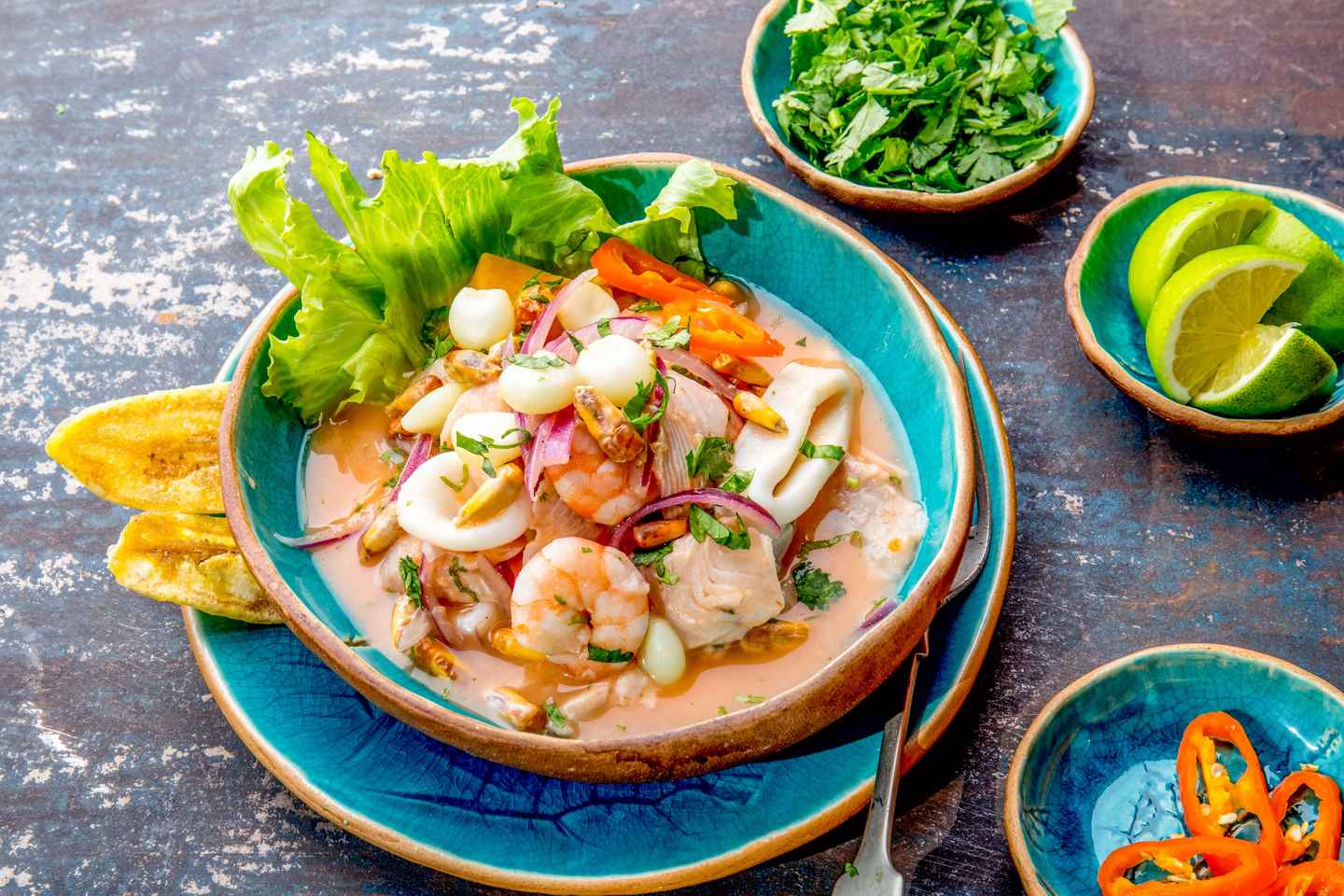 By opting for a self-guided tour of the downtown food markets, tourists with an appetite for a good deal can make sure to save a few soles by attending one of the many evening cooking courses offered by private agencies and individuals. Flavorful options like ceviche, lomo saltado, and papas a la huancaina are some of the most popular Peruvian dishes to be sampled.
You can also learn to make quinoa once and for all. While locals tend to prefer it in hearty stews and soups, this delightfully nutritious Andean staple lends itself to an endless assortment of creative combinations. Meanwhile, researchers estimate that Peru is home to nearly 3,000 native cultivars of potato. It'll probably take a lifetime to try them all, but hey, you have to start somewhere.
Peruvian Cooking Class Tour in Cusco

Price: from 79 USD / ~256 PEN

Opening Hours: 8 am to 8 pm

Duration: Flexible

Website:
Cusco: Peruvian Cooking Class & Market Tour

Duration: 4 hour
Endless moonlit fun!
With so much to be discovered, Cusco is a city like no other. Beauty and mystery lurk around every corner, keeping the city alive all through the night. Plus a variety of different activities for travelers makes it easy to have unique and authentic experiences that match every pace of life. Whether you're in for a restful, restorative evening or ready to get rowdy and let loose, Cusco offers some of the most delicious nighttime attractions for your pleasure.
Disclosure: Trip101 selects the listings in our articles independently. Some of the listings in this article contain affiliate links.
Get Trip101 in your inbox
Unsubscribe in one click. See our privacy policy for more information on how we use your data