If you love exploring caves and their beauty, then you must visit China at least once. The caves in China are also known as ideal destinations for photographers as they get a chance to capture beauty that lies beneath the surface of the earth. Note that many caves are located beneath rolling hills and can only be reached by crossing underground streams. You can also enhance your experience by camping near the caves. So, if you are planning a trip to the Sleeping Giant, check out these top caving adventures in China that you can add to your travel bucket list.
1. Bezeklik Thousand Buddha Caves
This complex of Buddhist cave grottos has been present in China since the fifth century, so make sure to include Bezeklik Thousand Buddha Caves in your itinerary. While in the area, you can also explore the beauty of the Flaming Mountains and learn the history of Gaochang, Mutou Valley. There are about 77 rock-cut caves on-site. Make sure not to get lost—the pathways within the caves might be tricky and confusing.
Bezeklik Thousand Buddha Caves

Address: Gaochang, Turpan, Xinjiang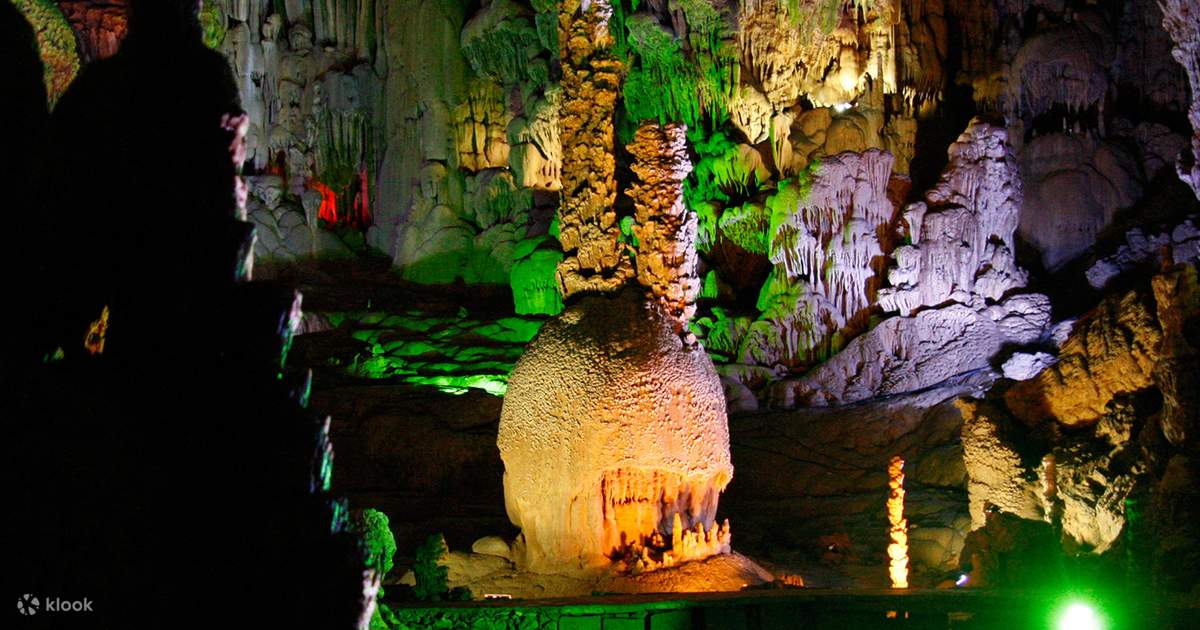 When you are visiting China, don't forget to discover the beautiful landscape of Zhijin Cave that is located in Guizhou Province. It is home enormous karst formations that are spread across 307 square kilometers (118.5 square miles). You will also get to see nearly 120 different crystalline formations in this place. To reach the site, you can start from Guiyang City by boarding a bus. It takes about two to three hours of travel. While here, don't forget to check out Silver Rain Tree that is about 56 feet (17 meters) high.
Guizhou Zhijin Cave Ticket with Roundtrip Transfers from Guiyang City - Klook
3. Tenglong Cave
Located about 6.8 km (4.2 miles) away from Lichuan City, Tenglong Cave is one of the most prominent caves in the country. It is visited by many tourists from different parts of the world. It is also known to have the most extensive monomer karst cave system on the globe. The entrance to the cave is about 74 meters (243 feet) high and 64 meters (210 feet) wide. The passageways are spread across about 59.8 kilometers (37.2 miles). Indeed, you can explore the inner beauty of the country when you visit this cave.
Tenglong Cave

Address: Lichuan County, Hubei

Website: Tenglong Cave
4. Huanglong Cave
Situated near Wulingyuan District, Huanglong Cave is also known as Yellow Dragon Cave. There are millions of visitors who visit this place every year. Managed by Hunan's provincial government, this cave is known for its scenic beauty that includes Huanglong Cave Ecology Square and Hallelujah Concert Hall. Spread across 48 hectares (120 acres) of land, the cave is about 15 km (9.3 miles) long and has both dry and wet levels. There are about 4 levels, 13 chambers, 3 underground waterfalls, 2 rivers, 3 pools, and about 96 passages that you can explore at this site.
Huanglong Cave

Address: Wulingyuan District, Zhangjiajie City, Hunan
5. Chimpu Caves
Located in Lhasa, Chimpu Caves takes about 2 hours and 30 minutes to reach from the capital city of China. You can explore the beauty of this cave when you walk or drive into the U-shaped valley of Chimpu. Considered to be a sacred place, this cave is visited by monks mostly to meditate and explore the beauty of Guruta Rock. The history of this place is quite rich, and you will get to know more about its past once you visit personally.
Chimpu Caves

Address: Chengguan, Lhasa
6. Furong Cave
Situated on the banks of River Furong, Furong Cave is located about 20 km (12 miles) from Wulong District, Chongqing. This place was first discovered by local farmers in the year 1993 and then became a tourist attraction in 1994. The total length of the cave is about 2,846 meters (9,337 feet), and it is 30 meters (98 feet) to 50 meters (160 feet) in width. When you are visiting, you will come across three different sections—where you can find many exciting hidden features. In addition, you will get to see a stone waterfall that is about 21 meters (69 feet) high and the chance to explore coral-like projections while in the cave.
Furong Cave

Address: Wulong District, Chongqing
7. Snow Jade Cave
Considered to be a national scenic beauty, Snowy Jade Cave is one of the top tourist destinations in China. It is located near River Yangtze and has beautiful tropical flora and fauna that you can explore. The cave is about 1,644 meters (5,394 feet) long, out of which about 1,161 meters (3,809 feet) can be explored. As you walk into the cave, you can check out Stone King's Flag, Stone King's Shield, and many other corals that are present inside.
Snowy Jade Cave

Address: Chongqing Municipality, Fengdu County
8. Benxi Water Cave
An amazing flooded cave system, Benxi Water Cave is one of the largest caves in China and is visited by millions of people every season. When you are planning your trip to this cave, remember to explore Benxi Water Cave National Park as well—the cave is actually part of the park. Spread across 3.6 kilometers (2.2 miles), this place can be reached by foot or boat. If you are walking to the cave, then you can marvel at the incredible surroundings and breathe fresh air. If you are going to the site by boat, then you can take in the beauty of the still freshwaters and view spectacular rock formations.
Benxi Water Cave

Address: Liaoning, Benxi

Opening hours: 8am - 5pm (daily)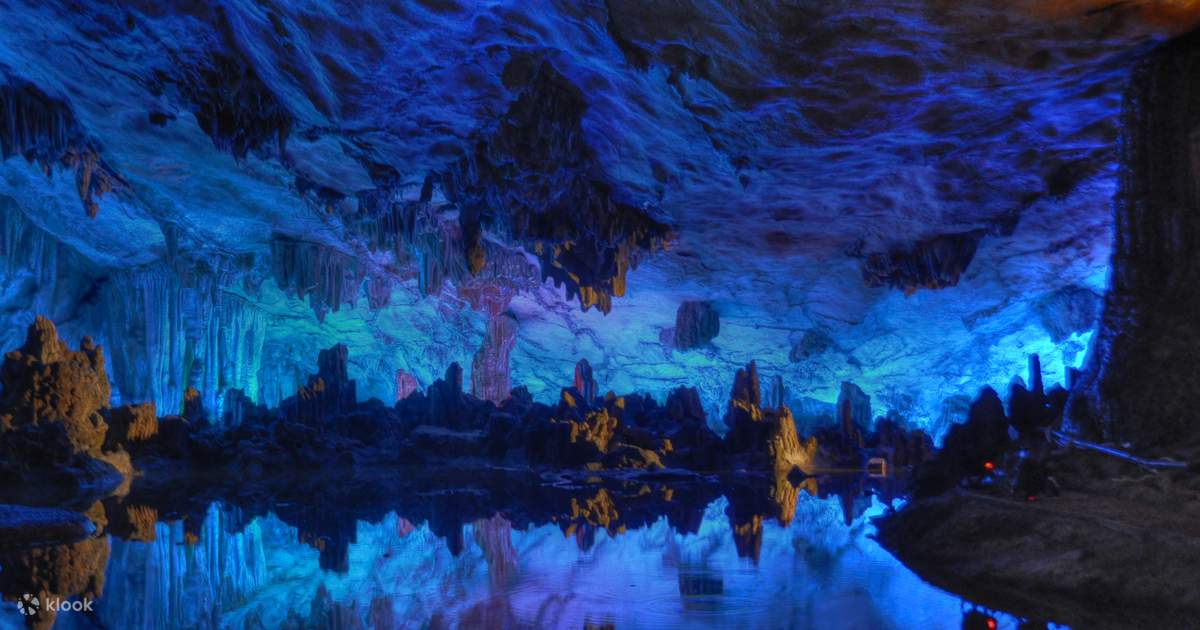 Don't miss the opportunity to visit Reed Flute Cave—also known as Palace of Natural Arts. You can begin exploring the beauty of the cave, which is about 180 million years old, as soon as you step in. Get a glimpse of stalactites, pillars of stones, and evergreen formations that have been created thousands of years ago from dripping water. You can also see many spiraling structures on the ceilings as you move farther into the cave. Illuminated by many colorful lights, this cave feels magical and can make you feel as though you have stepped into a different world.
Reed Flute Cave Admission Ticket Guilin, China - Klook
Have an unforgettable experience
Visiting the caves in China will definitely make you realize the importance of the natural world. Make sure you bring a digital camera so you can take photos to make the trip all the more unforgettable. Also, spend some time at the clubs in China, checking out the country's nightlife after you have explored the beauty of its caves.
Disclosure: Trip101 selects the listings in our articles independently. Some of the listings in this article contain affiliate links.
Get Trip101 in your inbox
Unsubscribe in one click. See our Privacy Policy for more information on how we use your data