Singapore is a multi-cultural island that lies on the southern border of Malaysia. Once part of the British Empire, you can still feel and see the influence of its colonial past in the modern city today. The city is a thriving financial hub and a hugely popular vacation destination. With so many attractions to see, shopping districts to visit, and restaurants to sample, you will have a hard time knowing where to start. But don't worry, this list will help you to narrow down the best experiences! You will read about various tours that are designed for people with different interests, such as history buffs, foodies, and explorers. These tours are the perfect way for solo travelers to see the fascinating sights of the country without worrying about their safety or getting lost. So go ahead and enjoy your time with one of these top things to do alone in Singapore!
Singapore is home to diverse cultures and its cuisine definitely proves that. Learn all about creating authentically rich Singaporean food by attending a cooking class that ensures a truly enriching experience. Each day offers a different menu, so grab the opportunity to learn as much as you can. Your talented instructors will definitely be happy to share their experiences with you and will gladly show you different techniques to create a delicious and luxurious three-course meal.
Social Impact Cultural Cooking Class

Duration: 3 hours
Singapore is known for having a welcoming environment and extremely organized people. Tourists definitely love to visit Singapore. Part of touring a place is seeing culturally significant structures and appreciating them. Why not take the time to see the interesting Heartland spots to understand how public housing in Singapore works? Discover how Singapore strategically considered everything from its efficient transportation system to providing housing for millions of people. Admire the creative interior design of the classic HDB flats. Also, see different exhibits and activities at HDB Atrium, and visit Heartland Mall to see how residents spend their leisure time.
Public Housing - Into the HDB Heartlands

Duration: 3 hours
3. Jewel Changi Airport
The 137,000-square-meter extension of Changi Airport's already luxurious facilities offers plenty of diversions for visitors looking for better shopping experiences. Upon entering the Jewel, you are greeted with a magnificent sight of a 40-meter-tall (around 130 feet) Rain Vortex, with hundreds of gallons of water spilling over the rim of a huge oculus and cascading down seven stories of shopping space supplemented with lush garden terraces, activity areas, restaurants and more. Besides stocking a bevy of familiar brands such as Nike, Zara and MUJI, Jewel welcomed the return of fast food chain A&W as well as other brands new to Singapore's market, including the first Shake Shack in Southeast Asia and world's first Pokémon Centre outside Japan. All of which makes for a marvellous trip at this shoppers paradise.
Jewel Changi Airport

Address: 78 Airport Blvd, Singapore 819666

Opening Hours: 24 hours

Access: Take the MRT to the Changi Airport Station (CG2). Jewel is accessible via link bridges located at level 2 of Terminals 2 and 3.

From Terminal 1: Jewel is connected to the Arrival Hall (level 1) of Terminal 1.

From Terminal 2: a 5 to 10-minute walk via a link bridge from the Departure Hall (level 2) of Terminal 2 (near row 1)

From Terminal 3: a 5 to 10-minute walk via a link bridge from the Departure Hall (level 2) of Terminal 3 (near row 11)

From Terminal 4: Take the free airport shuttle bus service that plies between Terminal 4 and Terminal 2 and then proceed from Terminal 2

Website: Jewel Changi Airport
Enjoy a unique view of the city on this river cruise. Along the way, you will learn the history of the river and its importance over the years. You will see buildings from Singapore's colonial past through to the modern structures at Marina Bay. You will float past the Raffles Landing Site, The Merlion, the Esplanade, the Riverside Point, and Clarke Quay, where you can glimpse into the daily lives of Singaporeans from the restaurants and businesses there.
Singapore River Cruise

Duration: 40 Min Duration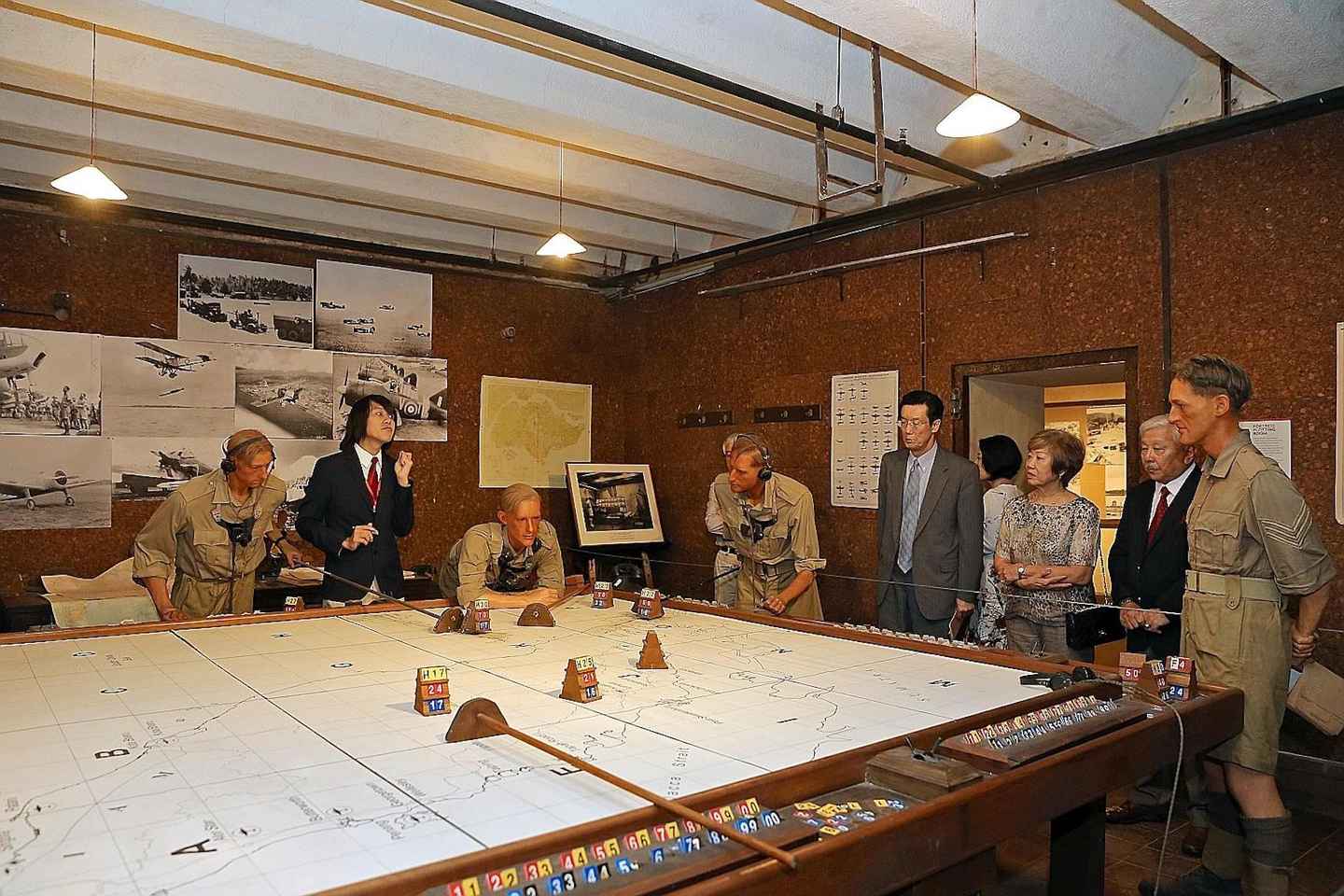 History buffs will enjoy the details and information provided on this tour. You will re-live that fateful day in 1942 when the British, Australian, and Indian Army commanders surrendered Singapore to Japan after 70 days of fighting. Your tour begins at the Battlebox Command Center, where you will learn how this painful decision was made. You will feel as if you had stepped into history when you explore the reconstruction of an air defense plotting room.
Singapore: Battlebox Story of Strategy and Surrender Tour

Duration: 30 minute
Your tour begins with a hotel pick-up and you will be driven to one of the liveliest neighborhoods in the city, Chinatown. There, your guide will take you through the busy streets and share with you about the history of the monuments you will see along the way. The next stop is at a Chinese Hali, where you will learn about the ancient secrets the Chinese use to stay healthy, including herbal treatments and acupuncture. After that, you will drop by a nearby restaurant for a delicious dinner, before doing some shopping at a local night market. Then, you will hop onto a two-seater trishaw and be pedaled through the streets of Chinatown to Clarke Quay, where you will board a bumboat and enjoy a cruise up the river, where you can admire the city lights at night.
Nightout at Chinatown & Bugis Village Tour (includes dinner)

Duration: 4 hours
This three-hour tour is a great way to experience the taste of Singapore. You will be taken to a hawker center which features a large number of vendors selling street food. There, you will sample local Chinese, Malay, and Indian cuisines. Then, you will walk through the neighborhood and experience the daily lives of the people who live there. Hotel pick-up and drop-off are included in the price.
Singapore Hawker Food Tour and Neighborhood Walk

Duration: 5 hours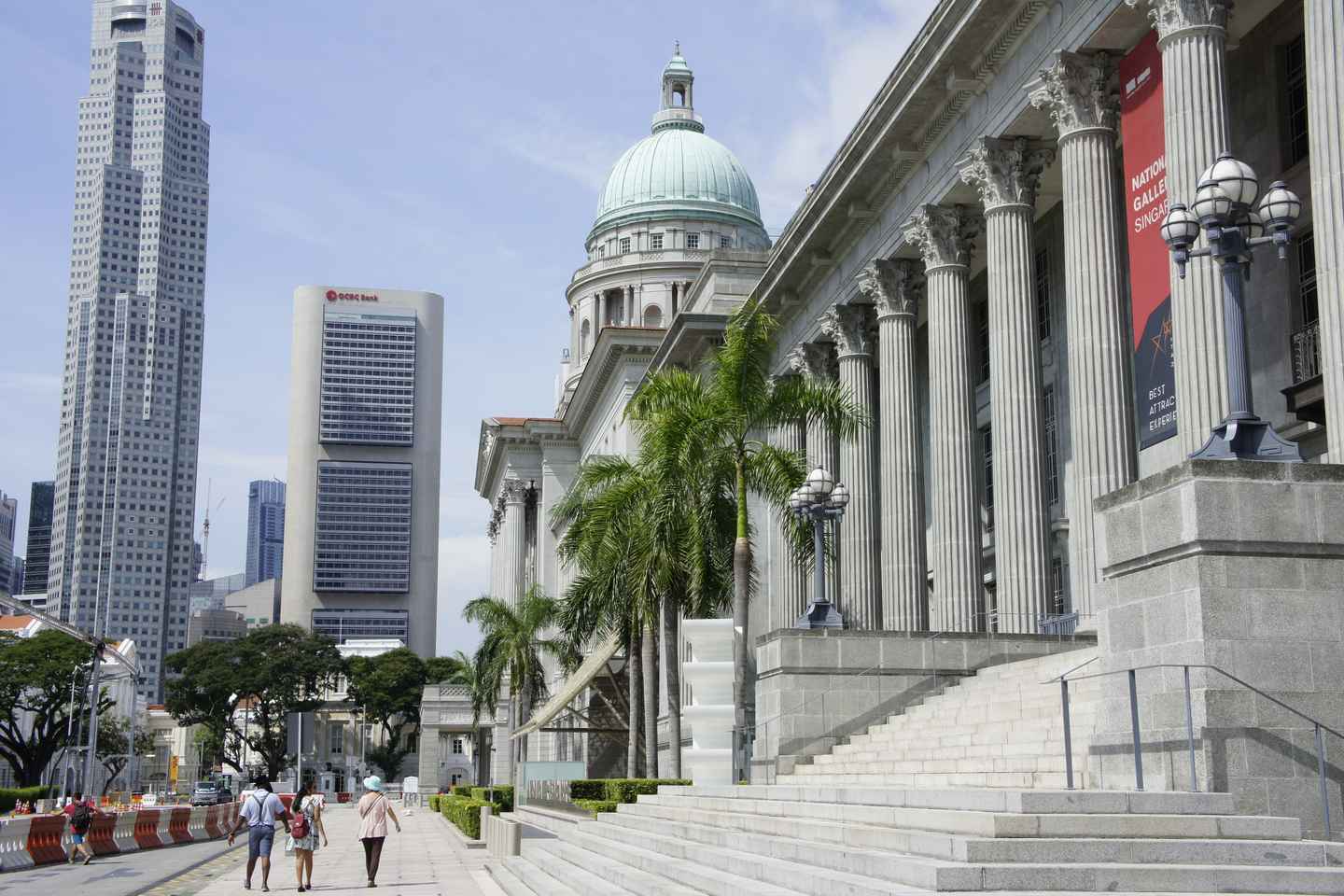 If you don't know what to do alone in Singapore, enjoy this guided tour into the city's colonial past. On your walking tour, you will be led by a knowledgeable guide who will tell you the stories and history behind the sites you are exploring. You will get to view many famous landmarks, like the Raffles Hotel, from the deck of the National Gallery Singapore. On this tour, you will learn the story's of the Sarkie Brothers and the Straits Times, as well as discover the national flower and the famous cocktail known as the Singapore Sling.
Singapore's Old Colonial District Walking Tour

Duration: 2.5 hour
Explore Singapore's World War ll history on this day tour and see some of its most popular attractions. Your tour begins when your licensed guide picks you up at your hotel. The first stop is Henderson Waves, the highest pedestrian bridge in the city. Enjoy a leisurely stroll along the bridge as you take in the views. From there, you will head over to the Haw Par Villa theme park where you will learn about the Chinese culture, mythology, and folklore. The Kranji War Memorial is the next stop, where you can pay tribute to the 20,000 soldiers who were sacrificed during World War II in Singapore. After visiting the memorial park, you will get to indulge in a traditional Chinese lunch at one of the local restaurants. Your tour concludes at Bright Hill Temple where you and your guide can stroll through the gardens and admire the beautiful turtle pond.
Singapore History: Bright Hill Temple, Kranji War Memorial

Duration: 7 hours
This tour offers an afternoon and evening of visual delights. You will be picked up from your hotel and taken dropped off at the cable car where you will ride it across to the resort island of Sentosa. There are two very tall towers, the Tiger Sky Tower and the Merion where you can see some stunning, panoramic views of the island. Next you will see Images of Singapore LIVE, a theatrical entertainment of Singapore's history. Next stop is the famous Madame Tussauds where you will life like wax figures of celebrities and important people throughout history. You will next immerse yourself in a virtual 4D experience at Sentosa 4D Adventureland in Journey 2: The Mysterious Island. And the tour ends with Wings of Time an explosive show combining fountains, lasers and fireworks.
Sentosa Island Afternoon Trip Including Madame Tussauds and Tiger Sky Tower

Duration: 7 hours
Beer aficionados will love this one. You will be picked up at your hotel and be taken to the infamous Tiger Brewery. The first stop is at the visitors' center, where you will see displays telling the history of the brewery. Next is an interactive tour, where you will learn how the beer is made and follow through its production from beginning to end. Along the way, and at the end of the tour, you will enjoy a 45-minute tasting session that includes seven different kinds of beer. Don't worry, you will be driven back to your hotel when the tour is over.
Tiger Brewery Tour with Beer Sampling in Singapore

Duration: 3 hours 30 minutes
If you are not sure where to go alone in Singapore and you are looking for a way to spend an evening, this tour is what you are looking for. Your first stop is at Gardens by the Bay, a huge park right in the heart of the city. There, you will enjoy a spectacular synchronized light and music show. After the show, your guide will take you to the famous Marina Bay Sands SkyPark, a giant platform suspended in the air, where you will enjoy stunning views of Singapore lit up at night. Then enjoy a 20-minute ride up the Singapore River to Clarke Quay, where you will find plenty of restaurants to choose from for dinner.
Singapore Night Tour with Gardens by the Bay and River Cruise

Duration: 3 hours
Looking for places to go alone in Singapore? Enjoy a delightful morning in Singapore Zoo when you book this tour. It begins with a hotel pick-up and a ride to the zoo. There, you can enjoy a buffet-style breakfast up close, and almost personal, with their famous orangutans. After breakfast, you will have some free time to explore the zoo before your guided tour begins. When it's time for the tour to start, enjoy the ride on the open-air tram as you are driven through the various wildlife habitats. All of the animal enclosures are unsheltered to imitate their natural habitats. You will be able to watch animals from the rainforest all the way through to those from the Himalayas.
Singapore Zoo with Transfer, Breakfast with Orangutans Option

Duration: 4 hours
Safety in numbers
Traveling solo can be a great adventure. You just need to be aware of your surroundings and stay safe when visiting new cities and places. The best way to see the sites of someplace new, and stay safe, is by taking a guided tour. Almost all tours include a group of people with the same interests and an experienced guide, so you don't have to worry about getting lost in a new place. Also, you get to learn a lot about the history of the place and see areas that you may not explore otherwise. On your Singapore solo travel, be sure to have fun and stay safe!
Disclosure: Trip101 selects the listings in our articles independently. Some of the listings in this article contain affiliate links.
Get Trip101 in your inbox
Unsubscribe in one click. See our privacy policy for more information on how we use your data