When you're planning to visit New York City, one thing you can be assured of is there's something for everyone to see and do. It could be taking walks through scenic streets, marveling at the architectural spaces, eating at amazing restaurants, or just trying to understand the culture and history of the city, you'll have it all. This city here is definitely a city that'll check off every tourist's fancy lists. However, to make your travel planning process a bit easier, we've listed 10 of the top day tours in New York City that will take you to the most attractive and well-known locations of the city.
Ever imagined exploring the Big Apple in just about six hours? Well, now you can with New York in One Day Guided Sightseeing Tour! All you've to do is hop on a premium tour bus that will take you on a journey through all the hustle and bustle of the streets in New York to capture its iconic destinations. At certain attractions like Central Park, Rockefeller Center, and the 9/11 Memorial, you'll get off the bus for a brief walking tour accompanied by a licensed tour guide who will share unbelievable stories and incisive commentary about the city's history and also the significance of popular sites.
New York in One Day Guided Sightseeing Tour

Duration: 6 hours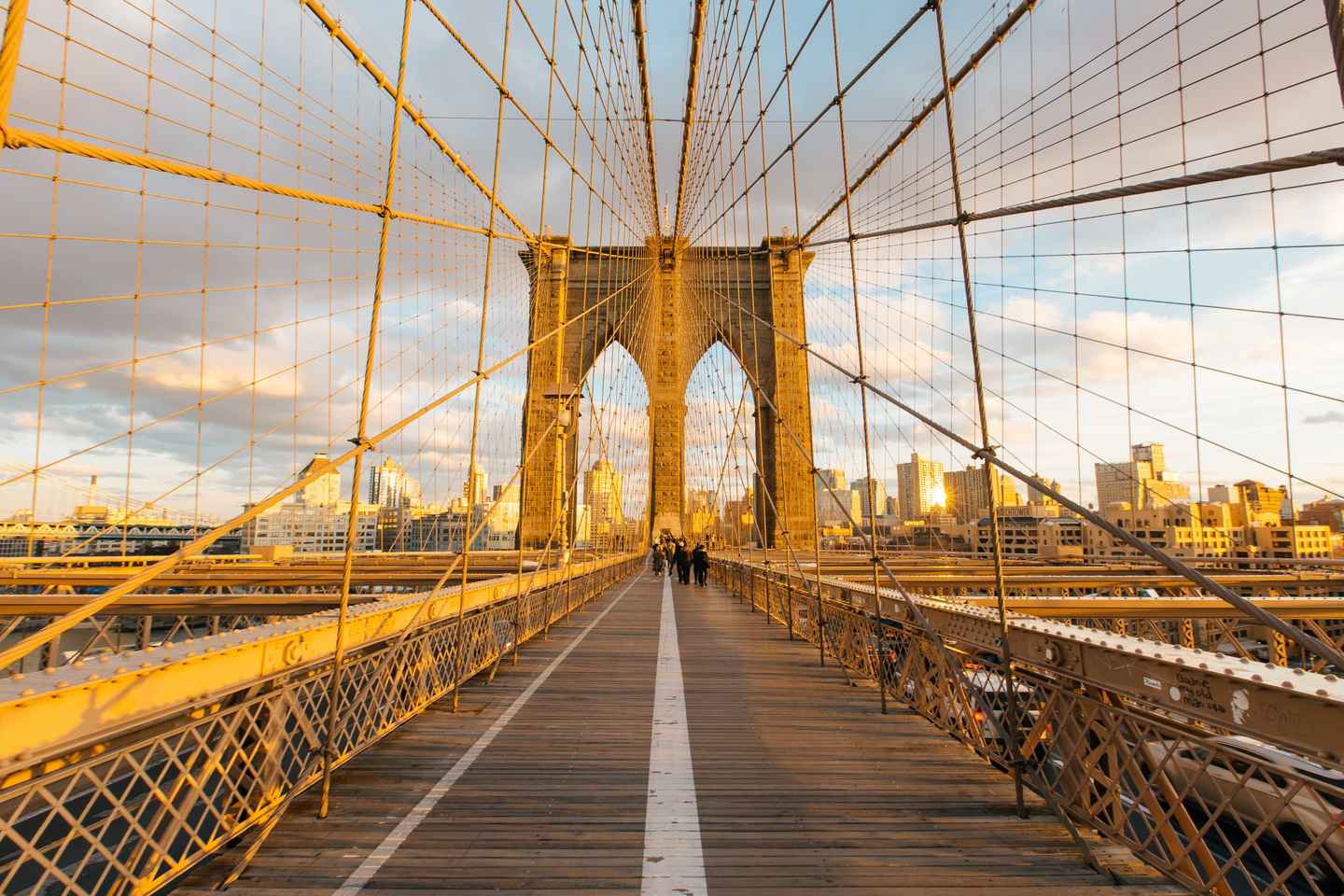 Feel like on top of the world, literally and figuratively, as you manage skip all the line through the One World Observatory tour in One World Trade Center. Also known as the Freedom Tower, this is the tallest building in the western hemisphere and also one of Manhattan's newest skyscrapers reaching a height of 1,776 feet (541 m). Take a trip to the top as experience 360-degree panoramic views of New York City and beyond. And this tour isn't just about the sights—you also get to interact with the city and its history through immersive virtual reality displays and knowledgeable ambassadors.
New York: Full-Day Walking Tour with Observatory Entry

Duration: 7 hour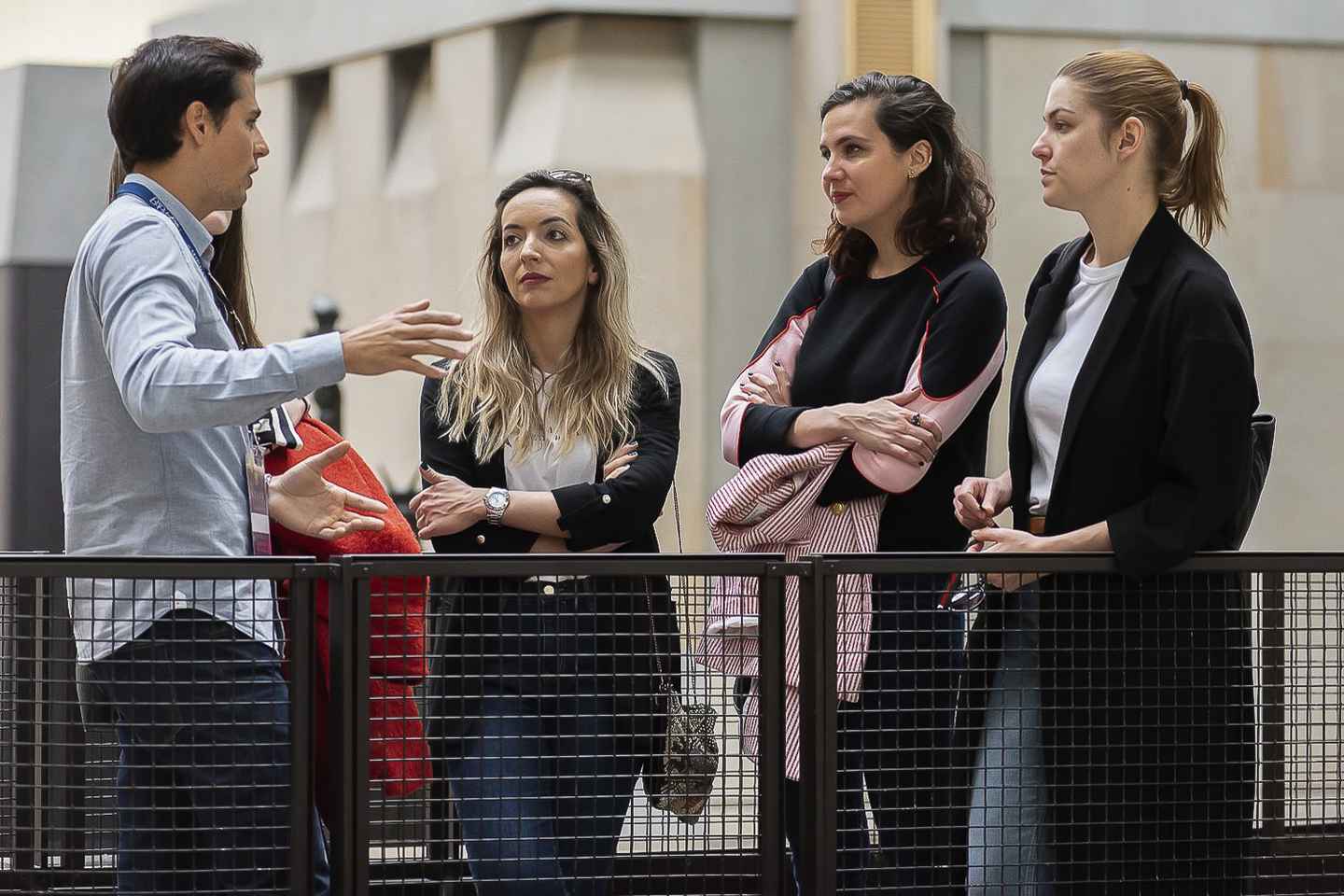 Explore two of the best museums in New York City with a combo tour of the Metropolitan Museum of Art and the American Museum of Natural History. Marvel at the artistic collection from Greece to Renaissance Europe and postmodern pop culture at the Met. Also, gain new knowledge learning about the mysteries of the earth and cosmos as you explore T-Rex skeletons, African mammal dioramas, and outer space exhibits. This tour ensures you witness and enjoy all the highlights of wide collections from both the museums.
NYC: Metropolitan Museum and Museum of Natural History Tour

Duration: 5 hour
Become a true New Yorker on this private guided tour using public transports like subways and buses to get around. Visit some world-famous sights, attractions, and neighborhoods like Central Park, Saint Patrick's Cathedral, Rockefeller Center, Times Square, New York Public Library and Bryant Park, and many more. Along with that, you also get to discover off-beaten paths and tracks, and learn new short-cuts and secrets that probably only locals know about.
New York Tour by Subway and Bus with Private Guide

Duration: 5 hours
Devour food like never before with the Best of Brooklyn Half-Day Food and Culture Tour. Experience and enjoy the unique culinary culture of Brooklyn by tasting a different cuisine in each neighborhood. Get to taste traditional Polish pierogies and kielbasa, New York-style, brick oven-fired pizza, an amazing Cuban sandwich, and much more in this guided food tour. Post the food tour, explore the sights such as Brooklyn Bridge and Manhattan Bridge and learn the culture and the history as you walk around embracing the beauty with the local guide.
New York "Best of Brooklyn" Half-Day Food and Culture Tour

Duration: 4 hours 30 minutes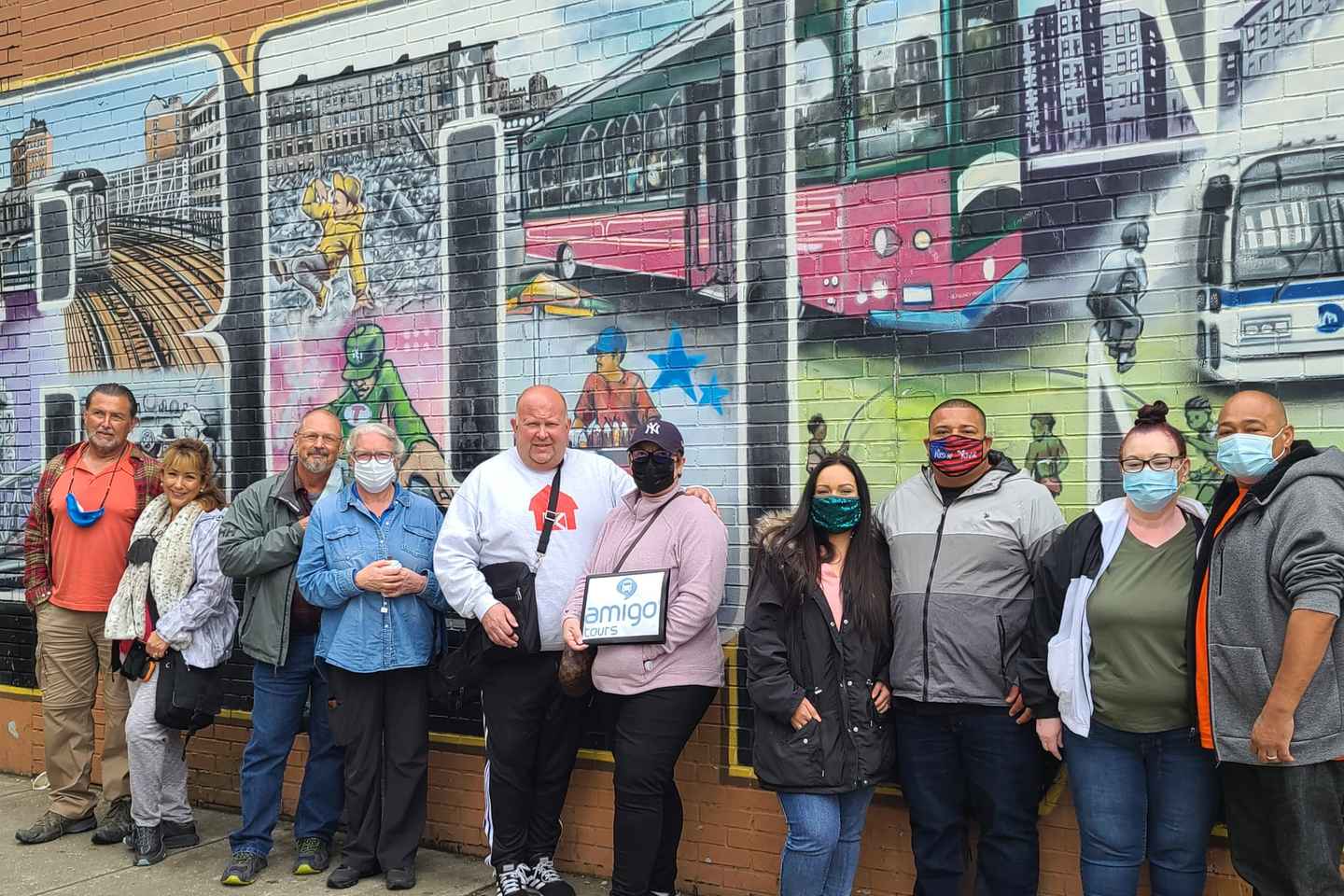 Get to experience the true New York City with this NYC tour. One of the most culturally diverse cities in the world, you'll find a large population of African-Americans, Jews, Chinese, Irish, Koreans, Spanish, and many other nationalities from other origins. This is because of foreigners immigrating to America several hundred years ago, making New York the hot spot of the world. On this guided tour, you'll get to discover what makes New York its true self as you visit the outer boroughs like the Bronx, Brooklyn, Harlem, Queens and Coney Island. Starting through uptown Manhattan, you'll get to see important historic sites such as the Apollo Theater and Hotel Theresa and then drive through Bronx—the home of NY Yankees–learn about learn about the history of hip-hop, and see colorful street art and graffiti. Then ride along Queens, Malba, and Flushing Meadow Park, and head to Brooklyn's Williamsburg and Crown Heights. End this tour by visiting Coney Island and the Brooklyn Bridge.
From Manhattan: Full-Day NYC Boroughs and Coney Island Tour

Duration: 7 hour
A date that's forever etched onto every person's mind, September 11, 2001, is a tragic fate in the history of New York City. Commemorate that day with a 90-minute walking tour of Ground Zero, the 9/11 Memorial and Museum, and the One World Observatory. With its renowned panoramic views from the observatory deck, you'll also get to hear inspiring stories that showcase the heroism of the emergency responders and personal, touching stories of around 3,000 victims as you pay tributes at St Paul's Chapel, the Firefighters 9/11 Memorial Wall, and the man-made waterfall of the Reflecting Absence Memorial. After paying your tributes, you can explore the 9/11 museum at your own pace while observing artefacts and listening to recordings of the survivors. This tour is a true testimony to the tragedy and the resilience in the city's heart.
NYC Ground Zero, 9/11 Memorial, One World Observatory Tour

Duration: 5 hours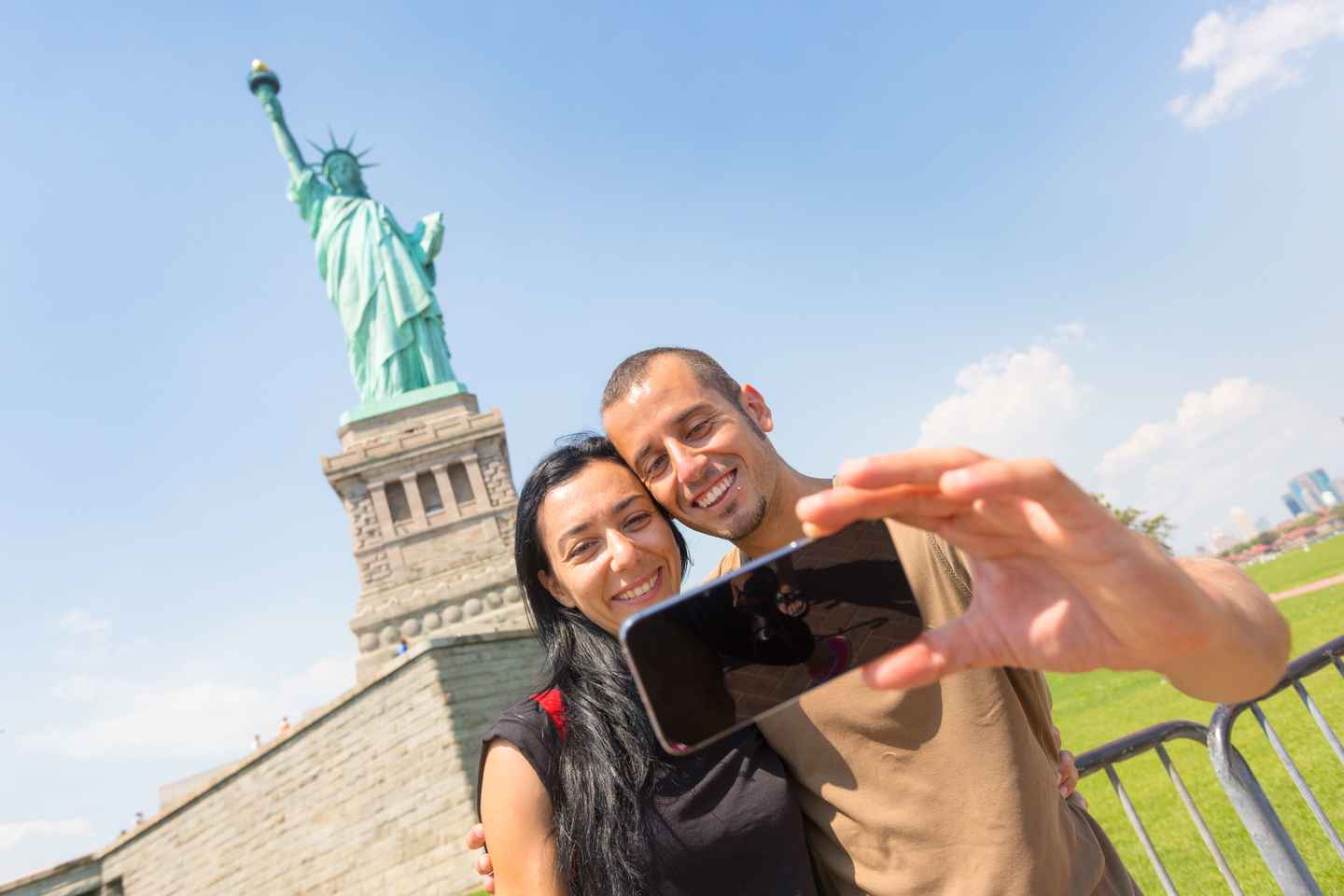 Visiting the city that never sleeps will make you definitely not want to sleep on this super-fun day tour to explore what New York City offers. Witness the beauty of New York unfolds as you set off on this guided tour. Explore iconic attractions such as Statue of Liberty and the Ellis Island Immigration Museum. Hop on board a modern ferry and enjoy the VIP access to the vessel that will take you on a journey to Liberty Island – a land which 'Lady Liberty' calls home. Hop off onto the island and explore it at your own pace and then get set to marvel at Ellis Island as you set off for the next destination. Discover old stories about the immigrant experience and the country's ancestors at the Ellis Island Immigration Museum, as you immerse yourself in the true New Yorker culture on this comprehensive guided tour.
NYC: Statue of Liberty, Ellis Island & Pre-Ferry Tour

Duration: 3 hour
Find the joy in skipping lines at all the top tourist attractions in this guided tour. Get on board and embrace the breathtaking views of New York City's world-renowned landmarks and skyline and also get up close and photograph the Statue of Liberty and the Brooklyn Bridge. The best thing about this tour is that you can customize your itinerary to your liking by doing a complete 70-minute loop or you could take your own pace hopping on and off, as many times as you'd wish during the day tour. Explore famous sights like Empire State Building, Chrysler Building, Freedom Tower, Statue of Liberty, Ellis Island, and South Street Seaport among many others.
New York Harbor, Hudson River Hop-On Hop-Off NYC Cruise

Duration: 480 to 1,440 minutes
With a city that never sleeps comes a fast pace of life to manage and to keep up with that pace, you need to grab New York Hop-On, Hop-Off Tour tickets! This tour gives you the flexibility to see world-famous attractions like Empire State Building, One World Trade Center, Central Park, and more, at your own pace. All these famous attractions are just a few minutes' walk from one of the tour's multiple stops. What you'd like to do and when you want to do it–it is your decision. Hence, New York Hop-On, Hop-Off Tour is just what you need when you visit New York.
New York City All Around Town Hop-on Hop-off Tour

Duration: 120 to 180 minutes
Experience New York like never before!
New York City a.k.a the Big Apple is a city that never sleeps! From tours about its immigration and culinary culture to cruises and observatory decks offering panoramic views of the city, your itinerary in New York is surely fulfilling and exciting. So book now to experience the most of New York!
Disclosure: Trip101 selects the listings in our articles independently. Some of the listings in this article contain affiliate links.
Get Trip101 in your inbox
Unsubscribe in one click. See our privacy policy for more information on how we use your data