If Leonardo da Vinci would build city walls he'd make them wide enough for bicycles and cars to fit. That's exactly what Leonardo did for the city of Lucca in Tuscany. The region is famous for its cultural legacy and attracts tourists interested in geography, art, and cuisine. Apart from hotels in Lucca, there are also cottages and long-term rentals for them to stay. Lucca's ramparts enclose the city. Its cobblestone streets welcome tourists of all ages. Lucca's walls have been standing firm since the Middle Ages, and the towers continue to fascinate visitors. Lucca is a great starting point to explore other historic places in the region. Read on for the top day trips from Lucca, Italy.
A day tour from Lucca to Bolgheri begins with the journey. The scenic route passes through rolling hills dotted with vineyards, olive groves, and charming medieval villages of the picturesque Tuscan countryside. After leaving Lucca, you will pass through Pisa and the lovely town of Volterra before reaching Bolgheri, a small village known for its wine.
Visit the famous Sassicaia winery, which produces some of Italy's most highly regarded wines. Visitors can tour the vineyards, learn about the winemaking process, and sample some of the winery's acclaimed vintages. Other attractions in Bolgheri include the ancient castle that dominates the village's skyline and numerous shops and restaurants offering delicious Tuscan cuisine.
Wine Tour Bolgheri Half Day Shore Excursion from Livorno Port

Duration: 9 hours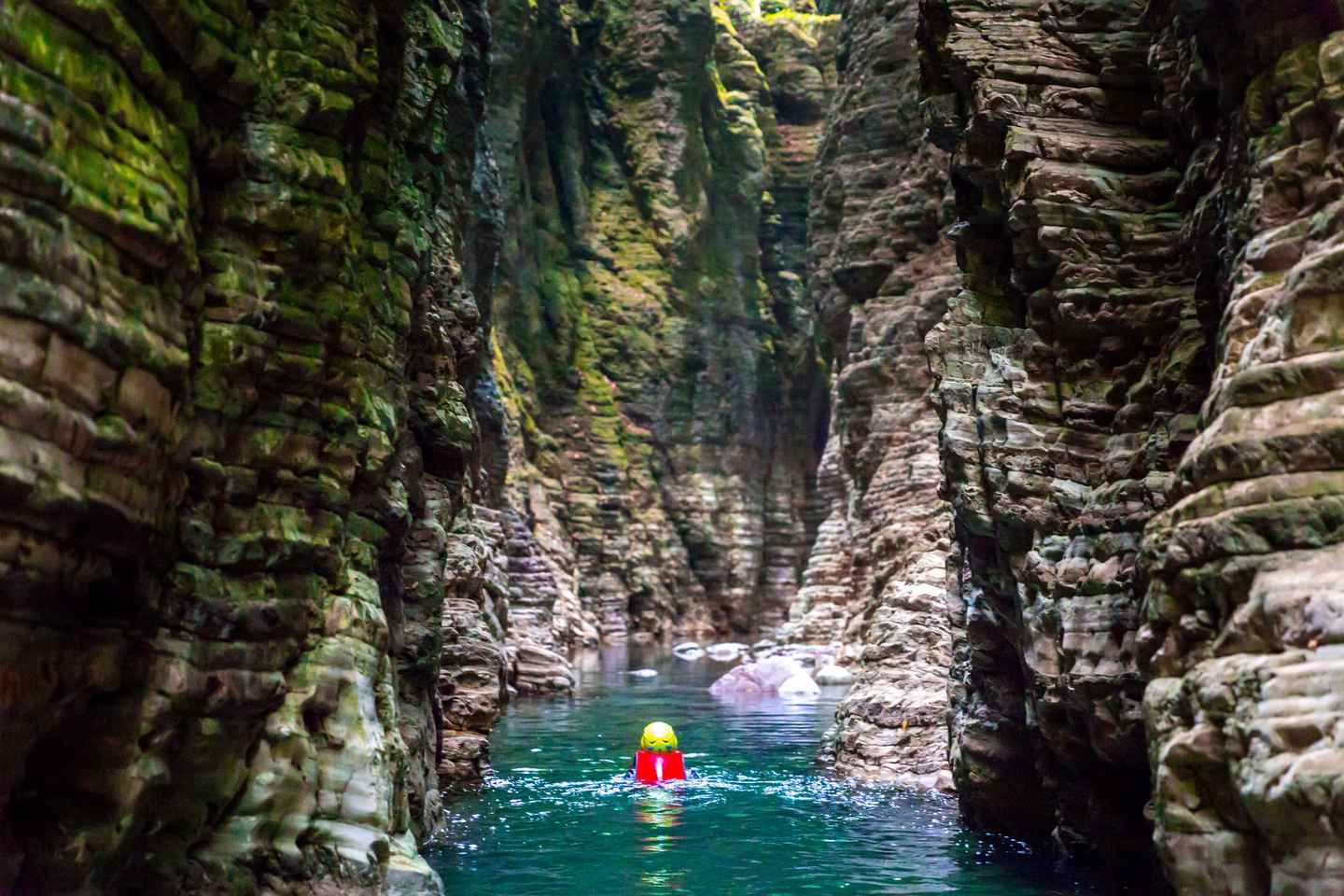 Pontremoli is a charming town in the Lunigiana region of Tuscany, known for its stunning medieval architecture and rich cultural heritage. Pontremoli's narrow and winding streets connect its well-preserved medieval buildings, making a picture-perfect backdrop. Of course, top favorites like the Palazzo Dosi and the imposing Castello del Piagnaro deserve special mention in the social media feed!
If you're visiting in August, be sure to attend the town's annual medieval festival, which features reenactments of historical events, medieval music and dancing, and a lively market selling traditional food, crafts, and souvenirs.
Pontremoli: Stretti di Giaredo Canyoning Tour with Lunch

Duration: 5.0 hour
3. Pisa
In less than 30 minutes from Lucca, you will be able to cross out one item on your bucket list. Pisa is an essential pit stop after a detailed exploration of Lucca's medieval walls. Allot plenty of time for photo opportunities with the Leaning Tower. You have to be patient because hundreds of others troop to Pisa for their Instagram moment. The Tower of Pisa is a freestanding campanile which stands on unstable ground. In the past few decades, much time and effort have gone to stabilizing the building. Fortunately, the extensive work of John Burland and his engineering team is paying off. The tower stands tall to this day and leans just enough to charm the crowds.
4. Livorno
A must-visit destination for seafood lovers is the port city of Livorno. You must have seen photographs of the checkerboard paving on the Terrazza Mascagni promenade. Indeed, it is more splendid when viewed with thine own eyes. Livorno's ancient towers and walls still stand, but modern structures are melding with the new. The city continues to thrive mostly because of its port–one of the busiest in the region. The harbor is especially lovely and seeing it should be a good enough reason to take the 45 minute trip from Lucca.
5. La Spezia
If you have an hour to spare, there is one place to be–La Spezia. It's a sprawling and progressive city. La Spezia is a popular starting point for tourists who wish to spend more time in Cinque Terre. The port city has waterfront attractions as well as nature reserves. Porto Venere Natural Park is an alternative destination to the palaces, cathedrals, and museums that draw visitors from many nations.
Firenze (Florence) is a 1 hour 10 minutes' ride from Lucca. Florence was established by Julius Caesar in 59 BC. Brunelleschi's dome glitters under the Tuscan sun to greet millions of awestruck tourists. The Cattedrale di Santa Maria del Fiore remains a singular accomplishment, and it is just one of many key attractions in the city. As soon as you arrive at the birthplace of the Italian Renaissance you will feel the Medici influence permeating every step and stone. Because of its prominence, Florence is one of the most visited places in the world. Take care to avoid tourist traps, and find a gelateria to cool off with a gelato flavor you have never tried before.
City Sightseeing Florence: Hop-on, hop off bus tour

Address: Florence, Italy

Website:

Opening hours: 9:30am - 4:30pm (daily)

Price: 25.91 USD
7. Piombino
You can reach the coastal town of Piombino in Livorno after 1 hour 30 minutes' drive from Lucca. Palaces and cathedrals are scattered like jewels on the countryside, and portions of an ancient wall designed by Da Vinci himself invite close scrutiny. For some travelers, the most interesting thing about Piombino is its location. It is situated on a natural promontory. There's more to experience for the dedicated tourist. The town is also home to some of the best beaches near Lucca so you can choose to take it easy and get your feet wet. An architectural or archaeological itinerary could easily turn into a relaxed afternoon by the shore. It's your call.
Cinque Terre in Liguria, Italy is about 1 hour and 35 minutes from Lucca. The Italian Riviera's hypnotic blue waters beckon after a few days in the lush, green hills and plains. Seaside villages with colorful houses mark the coastline. If you're looking for opportunities to sample local fare then you won't be disappointed. Pesto is a local specialty, and tireless fishing boats will always provide fresh catch from the sea.
Cinque Terre Private Tour from Lucca

Duration: 9 hours
9. Siena
More Gothic buildings and towers await your party at Siena. Like Lucca, Sienna was founded by the Etruscans. It is one of the top towns to visit near Lucca, just 1 hour and 40 minutes away. It is also famous for its bi-annual Palio di Siena. You can plan your tour of Tuscany around these events—held every 2nd of July and 16th of August. The Palio di Siena brings hordes of tourists to the region. If you're visiting at a quieter time, you can choose to spend an afternoon at the Piazza del Campo. It's a great place for coffee and conversation.
In less than two hours from Lucca, you'd find yourself in the Ligurian capital city of Genoa. It would be difficult to turn away from the smell of the sea at Porto Antico, but you must make the most of your time in Genoa. Don't miss the chance to see featured works of Rubens and Caravaggio in the city's museums. Palazzi (palaces) are a lasting testament to the power and might of Genoa's aristocrats and these are open to visitors as well.
City Sightseeing Genoa Hop-On Hop-Off Bus Tour

Duration: 1 hour
11. San Marino
A three-hour trip from Lucca to San Marino is worth it, and don't let anybody tell you otherwise. The Most Serene Republic of San Marino is an independent state. It is one of the oldest republics in the world with historic fortresses, tranquil hills, and welcoming wineries. If you want to spend a day or two outside of Italy's borders, then head out to San Marino. You won't have to bother with a visa and there is no border control. San Marino always welcomes travelers from Lucca with open arms.
Once upon a time, 72 towers graced the medieval town of San Gimignano, a designated UNESCO World Heritage Site. San Gimignano is 1 hour 30 minutes away from Lucca. On the road, sit back and enjoy the Tuscan countryside. Make a list of local wines and treats you'd want to try out upon reaching your destination. To best enjoy the city's Gothic architecture, you can plan a tour that brings you to the town center late in the day. By then, the crowds would be thinner, and there's more space for you to wander. Guesthouses offer homemade Tuscan cooking, and if you stay overnight, you'd have the opportunity to view the stately towers at daybreak.
Siena and San Gimignano full day from Lucca

Duration: 12 hours
Explore Tuscany and Liguria from Lucca
The road goes ever on and on from Lucca, and every direction holds a surprise. After all, Italy is one of the top vacation spots in the world. After all the sightseeing in Lucca and exploring its alluring towers and walls, you'd want to make the most of your Italian escapade. Look forward with optimism to whichever destination you choose next.
Disclosure: Trip101 selects the listings in our articles independently. Some of the listings in this article contain affiliate links.
Get Trip101 in your inbox
Unsubscribe in one click. See our Privacy Policy for more information on how we use your data