Japanese cuisine has been hailed all over the world as one of the best cuisines. Universally appealing to a wide variety of people, Japanese cuisine creates magic from simple and light recipes including rice, seaweed and seafood. Unlike its Western counterparts, it is easy to digest and doesn't make you feel bloated, and it also makes any party 100 times more interesting. Therefore, when you visit Tokyo, one of the most important attractions you must check out has to be the food markets. Try some Japanese cooking classes, or buy your own groceries and try your hand at the traditional techniques and culinary delights that this country has to offer. So, if you are interested in visiting food markets when you visit, read on as we show you a handy list of the top must-visit food markets in Tokyo, Japan, so you can tick them off your itinerary as soon as possible.
1. Earth Day Market
Located in Yoyogi Park in Tokyo, Earth Day Market is a very special food market that commemorates Earth Day and promotes ethical and sustainable food sourcing. You can find about 52 stalls selling a wide variety of organically grown fruits and vegetables, as well as seafood, handicrafts, household items and fair trade goods. The best part is that they have an amazing recycling method by which you can bring leftover items from your own home, including food ingredients, and exchange them here for coupons that you can use to buy new things. The food market is only held for a couple of days a year, so be sure not to miss it.
Earth Day Market

Address: 2-1 Yoyogikamizonocho, Shibuya City, Tokyo 151-0052, Japan

Website: Earth Day Market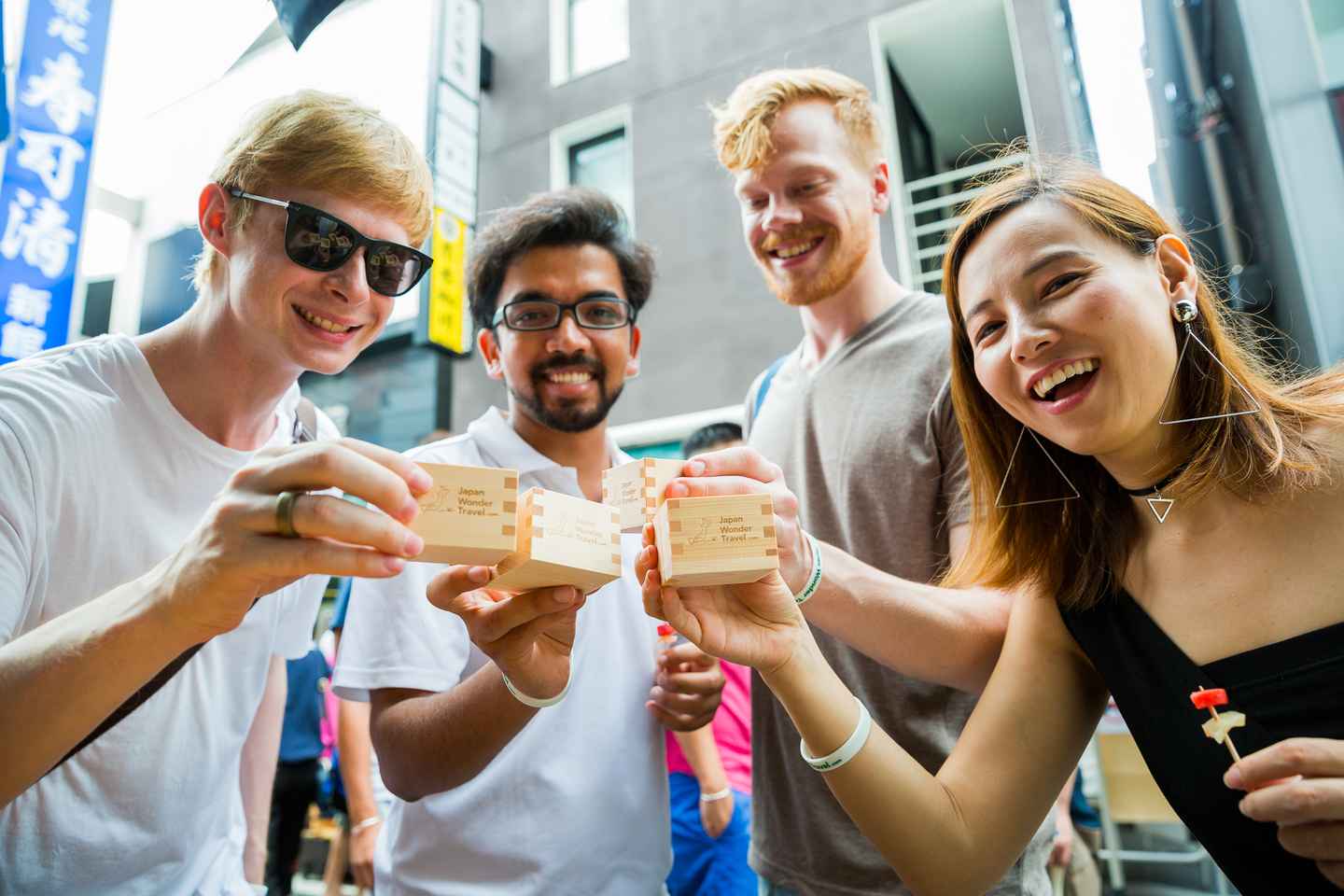 Tsukiji Fish Market is one of the most popular seafood markets in all of Japan. You can spend a whole day just exploring the market and snacking on yummy street food that is fried and served on the corner of the street. Enjoy classic Japanese delicacies here, such as sushi, Sake, fresh tuna, bonito and a range of egg dishes such as omelets. You can also watch how seafood is caught and prepared, and sometimes filleted. There's also traditional Japanese tea and matcha tea served here, if you would like to sample some.
Tsukiji Outer Market: 3-Hour Food & Drink Walking Tour

Duration: 3 hour
3. United Nations University Farmers Markets
United Nations University has a food market that is extremely popular and frequented by locals and tourists alike. Selling a wide variety of amazing food ingredients at very nominal rates, this place is perfect to shop at if you wish to buy locally sourced traditional Japanese ingredients. In addition, you can also find household items, minimalistic home decor elements, and other handicrafts.
United Nations University Farmers Markets

Address: 5-53-70 Jingumae | front of United Nations University, Shibuya 150-0001, Tokyo Prefecture

Opening hours: 10am - 4pm (daily)
4. Yanaka Ginza Shotengai
Fortune teller and her customer. Yanaka is indeed mystically, comically fun! • • • #tokyo #yanaka #taitoku #dailylifeoftokyoites #autumnintokyo

Posted by Warastuti on Sunday, 2 December 2018
As one of the oldest traditional markets in Tokyo, Yanaka Ginza Shotengai claims a special place in the hearts of the Japanese. Here, you can find an old-school vibe with ancient architecture and serenity, which is a sudden change from the typical busy Tokyo streets. There is a certain charm to this market that is inexplicable. You can buy different types of foods, including traditional Japanese sweets and delicacies, small snacks and finger foods, household items, Japanese home decor elements, clothes and even toys for children. It is amazing to see how many types of shops line the same street.
Yanaka Ginza Shotengai

Address: 3 Chome-13-1 Yanaka, Taito City, Tokyo 110-0001, Japan

Website: Yanaka Ginza Shotengai

Opening hours: 24 hours (daily)
5. Farmers' Market UNU
Farmers Market at UNU is another popular food market that is frequented by a lot of locals. Also known as Aoyama Farmers Market, this place is a great place to shop for local Japanese ingredients that are fresh with a great variety. You can buy delicious beer or whiskey here as well while you snack on street food, as well as home decor items, antiques, Japanese tea, and more.
Farmers' Market UNU

Address: 5 Chome-53-70 Jingumae, Shibuya City, Tokyo 150-0001, Japan

Website: Farmers' Market UNU

Opening hours: Sat - Sun: 10am - 4pm (closed from Mon - Fri)
6. Market of the Sun
Taking place on the second weekend of every month, this popular food market hosts about 80 vendors selling a wide variety of treats, from food ingredients and spices to ready-to-eat snacks to munch on as you explore, to alcoholic beverages such as beer. You can also find homemade jams and specialty coffee. While a little heavier on the budget, you can be assured that the food you get here is of the highest quality you can find anywhere.
Market of the Sun

Address: Tsukishima Second Children's Park, 1-11-4 Kachidoki, Chuo-ku, and Sumida River Terrace, 3-1 Kachidoki, Chuo-ku Tokyo

Opening hours: 10am - 4pm (second Sat & Sun of every month)
7. Ameyoko Market
Tokyo has a ton to offer in terms of food markets. However, one of the most popular ones that come up in a lot of must-visit lists has to be Ameyoko Market. This is one of the food markets that runs until 8 pm, and the charming aesthetic of the place at night changes the whole vibe entirely. With sparkling neon signs calling you in, glittering string lights along the streets and a classic Tokyo night vibe going on, you can be assured that you will get some awesome Instagram-worthy pictures.
Ameyoko Market

Address: 4 Chome-9-14 Ueno, Taito City, Tokyo 110-0005, Japan

Website: Ameyoko Market

Opening hours: 10am - 8pm (daily)
8. Nakamise Dori
Also known as Orange Street, Nakamise Shopping Street is the last, but not least, must-visit food market on this list. This place is very close to Sensoji Temple and is possibly the oldest market dating back to the 17th century. A lot of the shops here are family-owned, dating back several generations, and they serve a variety of treats for tourists and locals alike, including souvenirs, home decor trinkets, jewelry, clothing, and, of course, food. You can find street food, finger food, delicious snacks, confectionery items and sweets to take back home, and much more.
Nakamise Dori

Address: 1 Chome-36-3 Asakusa, Taito City, Tokyo 111-0032, Japan

Website: Nakamise Dori

Opening hours: 10am - 5pm (daily)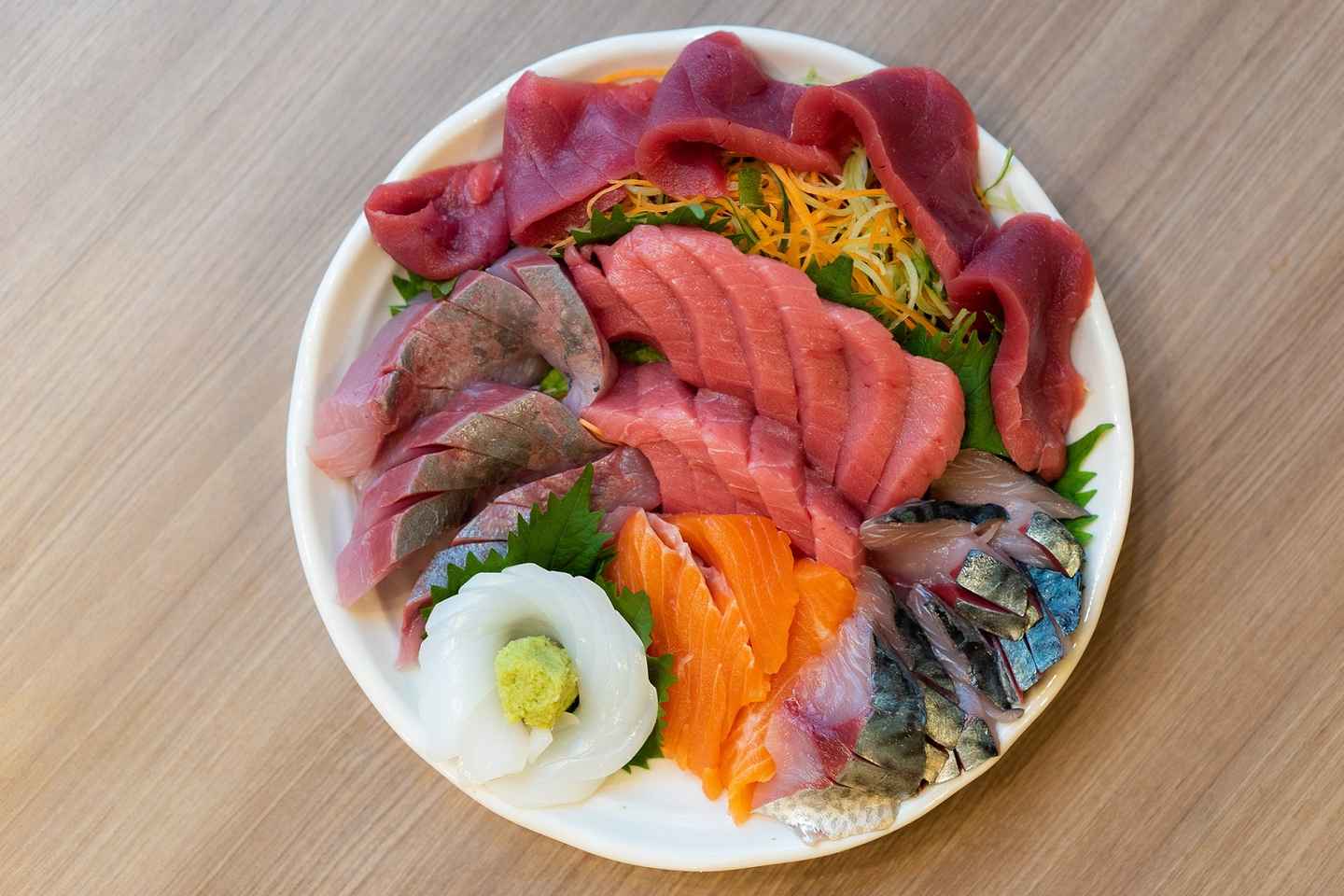 If you are a fan of seafood, and more specifically, fish, this is the ultimate place you need to visit when in Tokyo. The Toyosu Fish Market boasts a staggering variety of fish and other seafood caught fresh from the sea and prepared right in front of you. Watch the vendors carve out fish bones in a delicate method known as a filet. Finally, visit and experience the tuna auction that takes place here. You can walk around all day and never get tired of the sights and sounds around you. Snack on finger foods along the street stalls or help yourself to a delicious serving of the main course in one of the restaurants here.
Tokyo: Toyosu Fish Market Tuna Auction & Tasting

Duration: 3 hour
Enjoy culinary delights in Tokyo
Tokyo's food markets have been praised all over the world for their sheer size. These are truly markets where you can get anything and everything. So, if you intend to assimilate yourself in the beautiful Japanese culture by trying out some yummy Japanese treats, you can find the freshest foods, fruits, vegetables and seafood from Japan's most popular food markets. Head on down to these amazing markets as soon as you can, and see what you can find.
Disclosure: Trip101 selects the listings in our articles independently. Some of the listings in this article contain affiliate links.
Get Trip101 in your inbox
Unsubscribe in one click. See our privacy policy for more information on how we use your data