One of the most recognizable cultural icons that Japan has is its national dress, the kimono. The kimono translates to "thing to wear", denoting its status as a traditional garment worn by the Japanese people. They are instantly recognizable by their unique T-shape and wrapped-front style. They are also traditionally worn with the left side over the right. Most kimonos are unique in their own right, with each having its own meticulous design and flair. While it is not common to see kimonos worn today, they remain a huge part of the Japanese culture as the preferred dress for occasions and ceremonies such as weddings and burials. Donning a kimono enables tourists to fully immerse themselves in the culture of Japan. So, read on and find out the best places for kimono rentals in Tokyo.
1. Kimono Tokyo Harajuku
Editor's Note: Photo taken from the establishment's official social account
Located in Shibuya, Kimono Tokyo Harajuku is one of the highly-rated kimono rental shops in Tokyo. The shop offers a wide variety of kimonos for both men and women. Kimono rentals start at JPY 3,800 for the yukata, which is a casual kimono worn during the summer. One may also opt for other kimono rental plans such as the gothic kimono plan, which goes for JPY 15,000.
All kimono rentals include preparation for and actual dressing of the garment, which are assisted by friendly and trained staff. The kimonos can be worn around Harajuku and Shibuya with an option for photo ops. Now for those who dig something special, they can even opt to dress as a ninja!
Kimono Tokyo Harajuku

Address: 306 Shibuya Family Building, 1-19-8, Jingumae, Shibuya-ka, Tokyo

Website: Kimono Tokyo Harajuku

Opening hours: 9am - 6:30pm (daily)

Rental price: JPY 3,800 (USD 36) - JPY 15,000 (USD 142)
2. Yae Kimono Rental Asakusa
Editor's Note: Photo taken from the establishment's official social account
The district of Asakusa is one of Tokyo's most visited spots. Located in this district is the Buddhist temple of Senso-ji, Tokyo's oldest and most significant religious site. Those who want to authentically experience Tokyo and Asakusa are recommended to rent a kimono from this rental shop located within the district. Guests only need to prepare themselves by wearing a kimono to get up to speed. Rentals start from JPY 5,980.
Different packages are also up for grabs, with options available for kids and groups. Photo ops at Senso-ji Temple may also be arranged in advance. The rental shop also offers a rickshaw service for those who want to tour Asakusa in style.
Yae Kimono Rental Asakusa

Address: Quatre Chic 6th Floor, 1-16-2, Asakusa, Taito-ku, Tokyo

Website: Yae Kimono Rental Asakusa

Opening hours: 9:30am - 5:30pm (daily)

Rental price: JPY 5,980 (USD 57) - JPY 23,000 (USD 219)
3. Kimono Kawaii Company
Editor's Note: Photo taken from the establishment's official social account
Located in Shibuya, Kimono Kawaii Company is a favorite of guests who want to look charming and refined in their kimonos. The rental shop offers a plethora of plans with the cheapest starting at JPY 5,500 for the yukata kimono. All plan packages include the kimono to wear plus accessories that the staff will put on to complement the garment. Hairdressing or makeup is also standard, so guests can look their best.
For those who want their photos taken outside the studio, the rental shop offers photo plans that will take guests to sites such as Meiji Shrine, Shibuya Crossing, and more.
Kimono Kawaii Company

Address: 3F Hoshino Building, 1-22-11, Dogenzaka, Shibuya, Tokyo, Japan

Website: Kimono Kawaii Company

Opening hours: Sun, Tue - Thu: 10am - 6pm (closed on Fri); Mon, Sat: by reservation only

Rental price: JPY 5,500 (USD 52) - JPY 9,500 (USD 90)
4. Noren Kimono Rental
Editor's note: establishment is permanently closed
Nestled in a nondescript store building, Noren Kimono Rental offers a variety of kimono rentals to guests exploring the district of Shibuya. This kimono rental also has a wide range of kimonos for guests to rent, mirroring the diversity of the beloved garment. Guests also love the highly courteous staff who are ready to assist everyone in properly donning their kimonos. The shop also sells new and second-hand kimonos so everyone who rents one can also take them home. Furthermore, a wide assortment of souvenirs can also be brought here, making it the perfect place to experience and bring home the wonders of Japan.
5. Aki Kimono Rental Ginza
Editor's Note: There's no photo available at the time of writing
One can never go wrong with Aki Kimono Rental, which is located in the district of Ginza, Tokyo. They have four shops scattered in the city, facilitating quick and easy kimono rentals for guests who really need one on the spot. The staff here are professionally trained and they speak English fluently, so the customer experience is never a problem. Unlike other rental shops, this one also offers two-day packages for those wearing their kimonos to an event.
They also offer a different kind of experience. For example, the tea experience package limited to the Ginza location immerses guests in the world of Japanese tea-making while wearing a kimono. Indeed, this is a great way to experience Japanese culture first-hand.
Aki Kimono Rental Ginza

Address: 3rd Floor, 8-3-10, Ginza, Chuo-ku, Tokyo

Website: Aki Kimono Rental Ginza

Opening hours: Mon - Fri: 10am - 8pm; Sat - Sun: 10am - 6pm

Rental price: Starts at JPY 6,600 (USD 63)
6. Yumenoya Kimono Rental
Editor's Note: There's no photo available at the time of writing
With Asakusa as one of Tokyo's important historic districts, it is easy to see why guests would love to explore the area while donning a kimono. Yumenoya Kimono Rental allows guests to rent a kimono and explore the district in the traditional Japanese garment. All kimono rentals are inclusive of the kimono plus accessories to go with it. Guests who are feeling preppy can even bring a bag wherever they go!
The basic kimono package starts at JPY 3,500, with an additional fee for a photoshoot handled by a professional photographer. Guests can also opt for a rickshaw service. Alternatively, they can opt for a kimono rental package with kaminari okoshi souvenir, a delectable sweet found in Asakusa.
Yumenoya Kimono Rental

Address: Venis 2F, Asakusa 1-36-8, Taito-ku, TOKYO

Website: Yumenoya Kimono Rental

Opening hours: 10am - 6pm (daily)

Rental price: JPY 3,500 (34 USD)
Recommended kimono rental deals
Isn't it wonderful to stroll the streets of Asakusa while you don a colorful and authentic kimono? This rental shop in Asakusa has a variety of kimonos to choose from. Popular among guests is the summer kimono, the yukata. Another popular option for female guests is hakama with casual furisode, a traditional kimono dating back to the Meiji period. The rental shop has experts to assist guests in donning the kimonos of their choice. They would even style the hair and put on make-up, if necessary. Packages for groups and couples are available as well so they can get lower prices on kimono rentals.
Duration: 6hrsDuration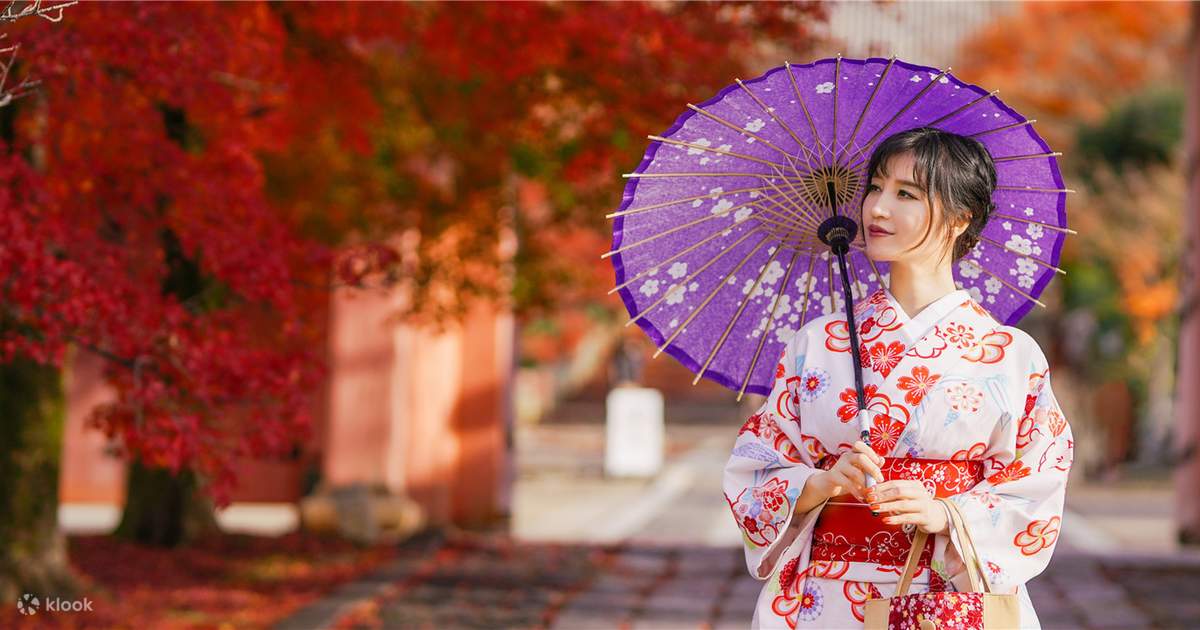 Tokyo is truly a cosmopolitan city where rich tradition and culture meet modernity and progress. To fully experience Tokyo, guests are recommended to don the traditional kimono before wandering around the streets and famous spots of the city. One of the more reputable kimono rental shops in the city is Kimono-ok, which offers a wide assortment of colorful and intricate kimonos as well as accessories to go along with the dress. The staff in this shop is multilingual, so foreigners won't have a hard time communicating their needs. All rental packages come with styling services, with an option of a photoshoot should the guest request it.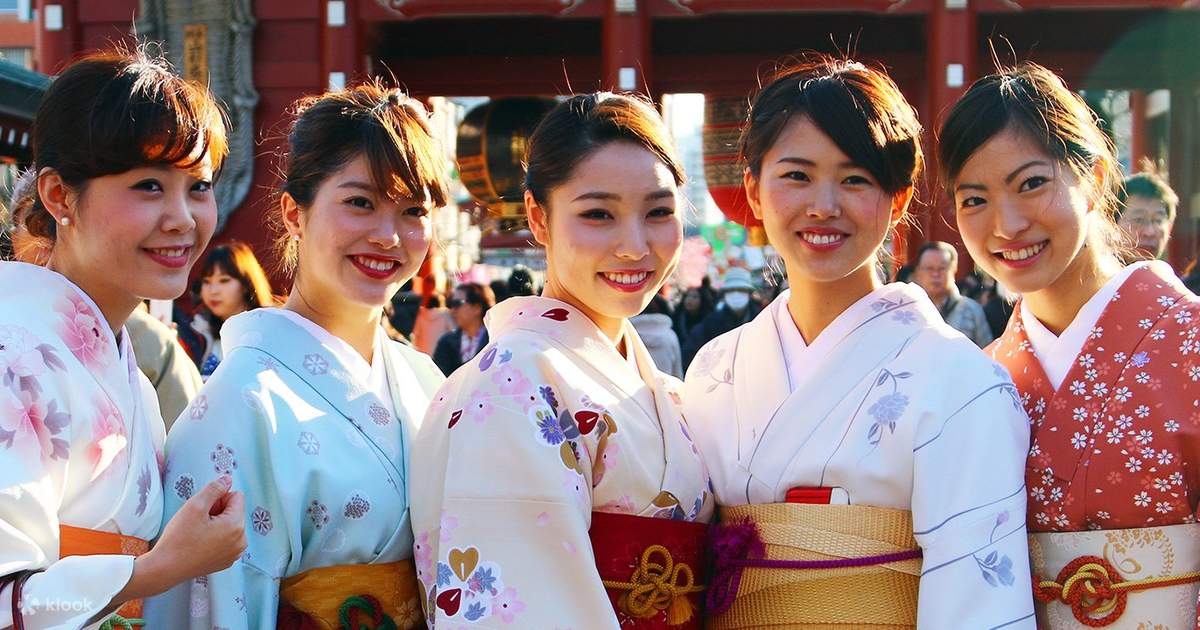 Curious about the intricacies of kimono wearing? Through this Klook activity, guests can learn more about the culture of kimono wearing. There are lots of kimonos to choose from and accessories are also included. Experts will be there to guide visitors and impart valuable knowledge on the proper way to wear a kimono. After getting dressed, it is time to discover the streets of Asakusa. Guests will be accompanied by guides as they wander around, learning tidbits about the city, and the women who proved vital to their culture and history.
Duration: 1 Day(s) Duration
This Viator tour combines kimono rental with a group tour of Tokyo. On this tour, guests will have the opportunity to experience the city in a small, intimate group of 10. Before embarking on the walking tour, you will be given the chance to pick a kimono you fancy. Professional hair stylists and make-up experts will do their wonders to give you the Japanese look. Kimono accessories are part of the deal too. After the preparation, the group tour will start around Asakusa. Guests are free to do what they want, but they are highly encouraged to take some selfies, which they can send back home.
Duration: 2 hours
With eight shops to go to, VASARA is one of the best kimono rentals in the city. Each shop offers a lot of kimonos to suit a guest's preference. While the whole package only includes the kimono itself, guests can at least expect a wide variety along with accessories such as obi, kimono bags, and zori sandals. Hairstyling and make-up are an option that can be availed for an extra fee. For peace of mind, Klook guarantees insurance on a damaged kimono in case of an accident. As such, guests don't have to worry about anything while strolling Tokyo and taking pictures of Instagrammable spots.
Duration: 1 Day(s) Duration
An authentic experience
Tokyo is where the past and present meet. On one side, the city boasts a modern landscape that represents a society in continuous innovation and development. On the other hand, the city retains traditional elements that made Japan what is today. So, visit the city of Tokyo and dress in a kimono to experience a uniquely Japanese vacation.
Any must-sees we missed? Tell us about them in the comments section or write a post
here
to help out fellow travelers!
Disclosure: Trip101 selects the listings in our articles independently. Some of the listings in this article contain affiliate links.
Get Trip101 in your inbox
Unsubscribe in one click. See our Privacy Policy for more information on how we use your data