Intimidation: often one of the first emotions travelers feel when they first arrive in the huge metropolis of Tokyo. Japan's capital city has more than 13 million people and, if you have ever stood near the famous crosswalk junction in Shibuya during peak hours, you might feel overwhelmed by the sea of humanity and wish you had your friends around, for support. Yet, if you can muster up the courage and venture out to explore on your own, you will be considerably and consistently rewarded by Tokyo's rich culture and hidden charms. Learn a few Japanese phrases, sling on a small backpack and check out these top things to do alone in Tokyo, Japan.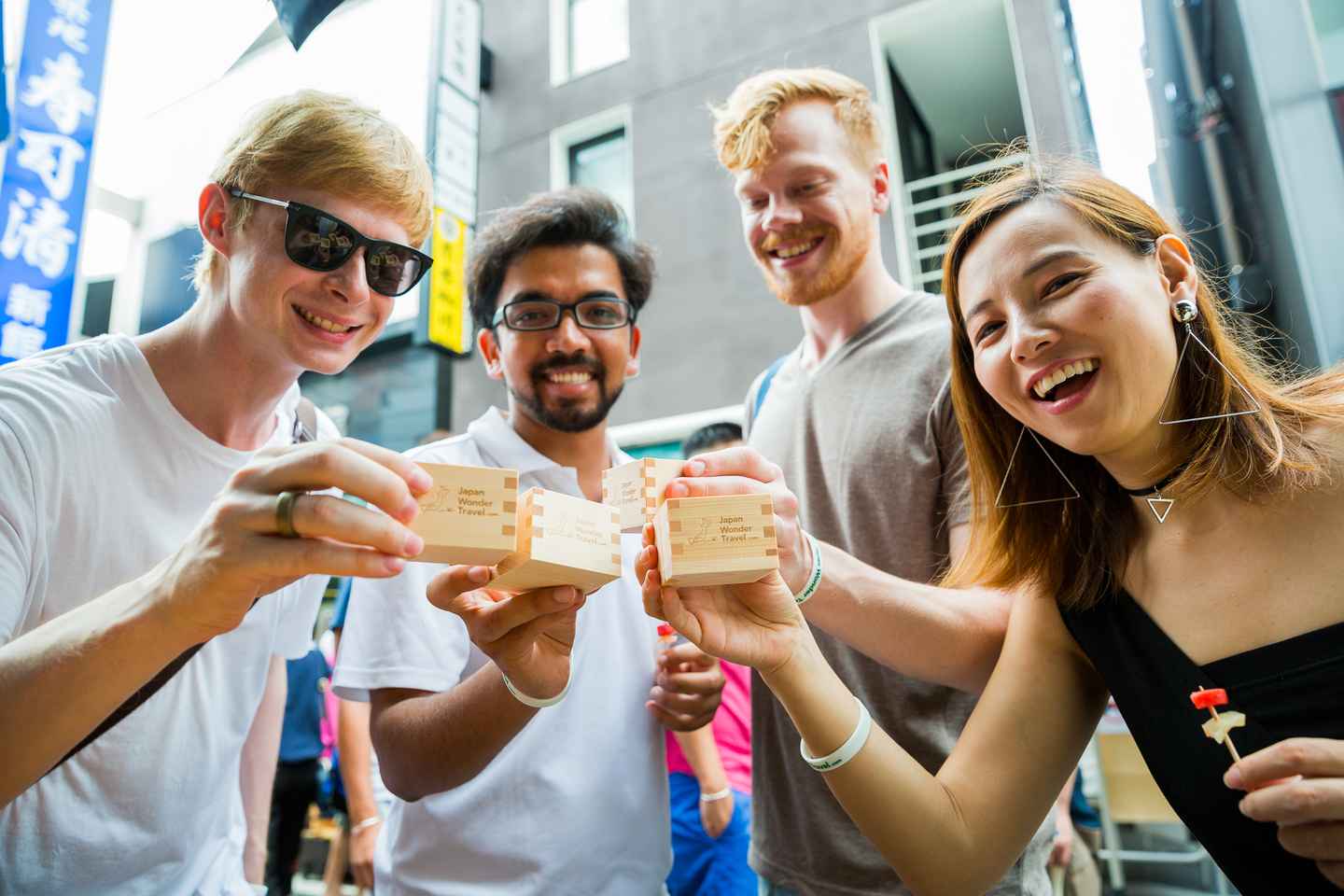 Get up early, beat the peak-hour crowds and head towards the world-famous Tsukiji Fish Market. You will be richly rewarded with plenty of fresh breakfast choices, such as sushi, udon or omelet around the market's many restaurants. If you go really early, like 5 a.m., you might even snare a prized "first come, first served" ticket, to see the daily tuna auction.
Sadly, the wholesale market that features thousands of stalls selling seafood of every kind is now closed, as it is getting ready to be relocated. Nonetheless, this is a must-do on your Tokyo itinerary, a marvelous distillation of Japan's famous food culture you can lose yourself in.
Tokyo: Tsukiji Outer Market Food and Drink Walking Tour

Duration: 3.0 hour
Racing fans can fulfill their fantasy by renting a go-kart, a mini version of a professional racecar, and go on an exhilarating exploration of the streets of Tokyo on this unique mode of transport. You can even hire a guide to accompany your go-kart ride, if you are new to the city and unsure of directions.
Some rental shops also loan out fun costumes to wear while driving the kart, ensuring that heads will turn to look at you during your travels. Note: you will need a valid international driver license to enjoy this activity.
Tokyo Go-Kart Rental with Local Guide from Akihabara

Duration: 1 to 2 hours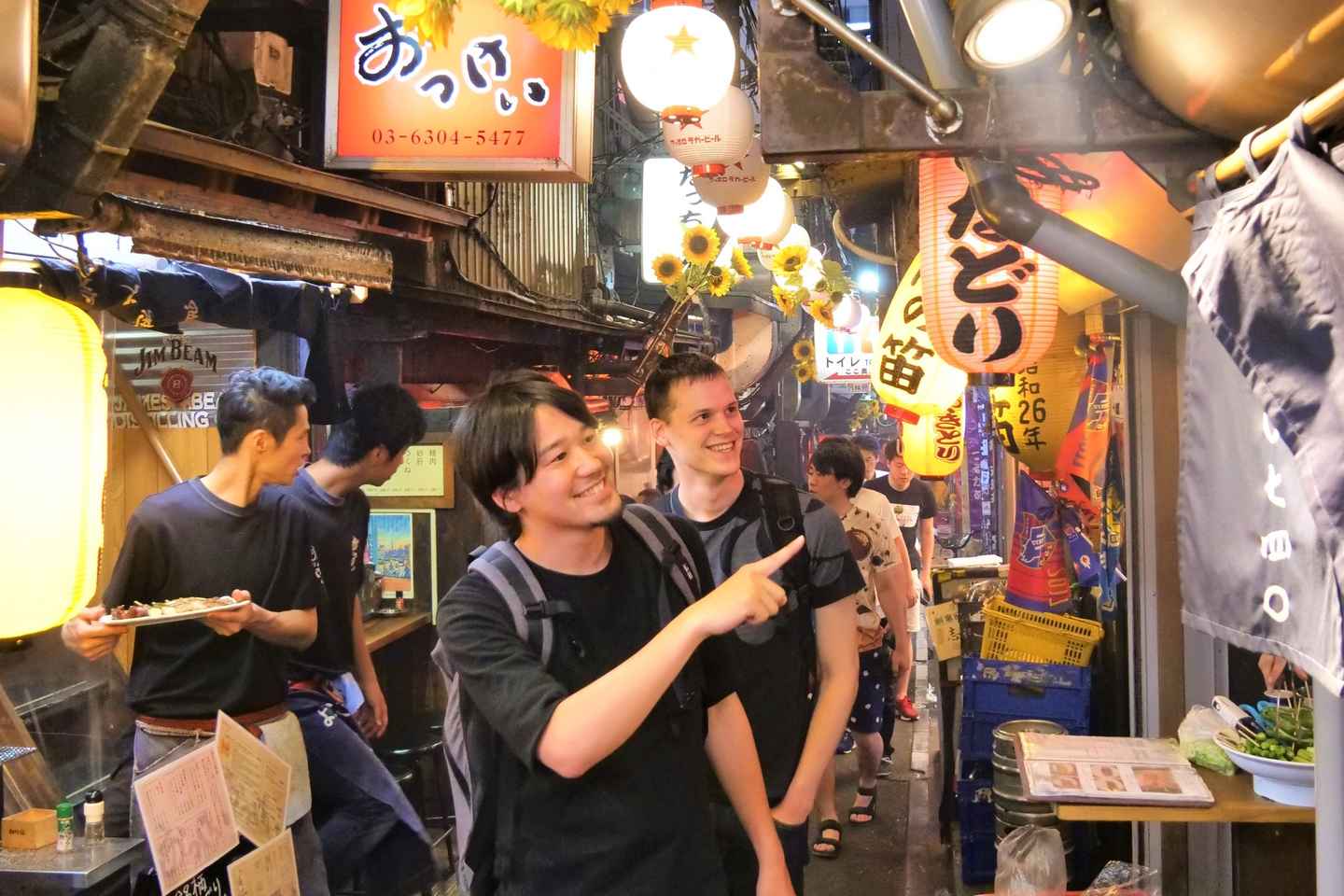 Japanese food is some of the most unique in the world and many come to Tokyo to sample some of the exotic dishes. The problem is, there are so many eateries all over this huge city that you can get dizzy just trying to decide where to eat. So, why not join a bar-hopping tour, where a guide will take you around the city to chow down at some of the izakaya bars and street food stalls. It is a great way to meet some like-minded foodies and have a great night out.
Tokyo Bar-Hopping Tour

Duration: 3.0 hour
Untouched by World War II bombings, Yanaka's charm lies in its well-preserved pre-war neighbourhood: winding lanes, wooden houses & their gardens of potted plants, shops & restaurants still owned by the same family that founded it, and ancient shrines that escaped the wrath of war. Its old-world nostalgic tone is a striking contrast to Tokyo's soaring skyscrapers and neon lights. Join this guided walking tour and explore the streets of Yanaka. Visit the Nezu shrine and learn a piece of history. See life in a local community and sample up to five local snacks. Take a piece of Yanaka's culture by buying unique souvenirs: create your own hanko (personal seal & stamp), get a maneki nekog (lucky cat statue), take a furoshiki (patterned fabric to wrap gifts). There is plenty to see in this quaint district. Breakaway from modern Tokyo and look back at the country's interesting past.
Join Yanaka's old town walking tour

Duration: 2.5 hours

Price: 60 USD
Combine fitness and fun by joining this 15 km (9 mi) cycling tour on an electric-assisted bike. Pedal your way through historical neighbourhoods. It's a fantastic way to get insight into the city and its culture. At Asakusa, stop by Tokyo's oldest temple 'Sensoji', a colourful temple dedicated to Kannon, the goddess of mercy. Keep the momentum as you head to Yanaka, Tokyo's most traditional and most picturesque district. Relive the past and gaze at the pre-war building style that was spared from the bombings during the Second World War. It is a wonderful mix of artisan shops selling arts & crafts made from bamboos, colourful stalls with traditional slippers, and restaurants offering sumptuous food! Stop by Yanaka Cemetery where number of famous personas were buried. Visit the Nezu shrine and admire its Torri gates. Head back to our meeting point via Ueno and pass by Ueno Park. It is picture-prefect during Sakura season. The package includes lunch & light snacks, bottle of water and insurance. Additional food can be purchased on site.
Tokyo old bike tour - cycling to the old towns (Yanaka & Asakusa)

Duration: 5 hours

Price: 100 USD
Amid Tokyo's skyscrapers are alleys where tradition and history are preserved. Togoshi Ginza an alley where locals run their businesses in their community, they know their neighbours quite well, family-owned groceries abound, and mom & pop shops are aplenty, and become a place for catching up and interaction. Join this tour and learn more about 1.3 km (.8 mi) lined with roughly 400 shops selling snacks & treats, clothing, household supplies and many more. The area is dubbed as the street food capital of Tokyo which makes it always the highlight of food-oriented magazines and shows. Learn about Japanese way of life. Walk along and do a bit of shopping. Have awesome bites of five of Tokyo's best food & drink: from oden croquettes (potatoes and meat balls), to karaages (fried chicken) and taiyakis (fish-shaped cakes), to kare pan (buns stuffed with Japanese curry) and cat-shaped donuts. You might even meet 'Gin-chan', a yellow cat, Togoshi Ginza's character mascot. This is a 2.5-hour tour with a local guide and inclusive of tour photos. Food and drinks are not included and are paid directly at the stores.
Food sampling walking tour in Tokyo's neighborhood market

Duration: 2.5 hours

Price: 60 USD
We know how difficult it is to take photos when traveling solo, especially in a busy metropolitan such as Tokyo. At the same time, we understand the unique satisfaction that only solo traveling can bring so here comes the perfect solution. This small-group excursion will bring you around the city's busy nightlife while having your own photoshoot! Pose as you explore Omoide Yokocho, your guide is not only there to give you information about Tokyo but also to take some of your best photos! Next, walk through busy Shinjuku at night, stopping by shrines, temples, old towns, and other photogenic spots. Aside from 20 professionally edited photos, you may also keep newly-found friendships through this tour! Enjoy!
Tokyo by night photography tour

Duration: 2 hours

Price: 55 USD
Are you a sports enthusiast? Or are you interested in Japanese culture? Or maybe you're just a curious traveler? If you say "yes" to any of these three questions, then you may want to consider watching a sumo wrestling practice in a stable in Tokyo. In a two-hour training session, you can get a ring-side and up close view of sumo wrestlers. Watch how renowned sumo wrestlers train and interact with each other, and also learn about the sport. On top of that, you will also learn proper etiquette when watching. For example, displaying one's feet in the direction of the wrestlers shows disrespect. If you are a first-timer, you need not worry because the tour guide will inform you along the way. After the sumo practice, you can take a photo with the sumo wrestlers.
Sumo Morning Practice Tour

Website:

Opening hours: All year round, 7:30am - 9:30am

Price: 9,000 JPY (82 USD)
A unique experience for solo travellers is this gastronomic adventure. Learn how to make sushi and bring those skills back home with you! In this lunch experience, you'll learn to make sushi, nigiri sushi, and gunkan maki sushi. Plus, after sushi making, you get to eat and enjoy your creations for lunch! Alongside your sushi, pair it with Japanese tea or sake for an additional fee. You do not need to bring anything with you and aprons are available on-site for rent. Located near Tokyo Tower, this accessible facility is PWD or persons-with-disability friendly. Aside from solo travelers, this activity could also be fun and educational for traveling groups and families, especially with children. If you have religious and health restrictions, don't forget to leave an inquiry when booking.
Sushi Making & Sushi Lunch Experience

Address: 4-2-8, Shibakoen,Minato-ku,Tokyo, Assembly Point: Tokyo Tower Ticket Counter

Website:

Price: 11,000 JPY (100 USD)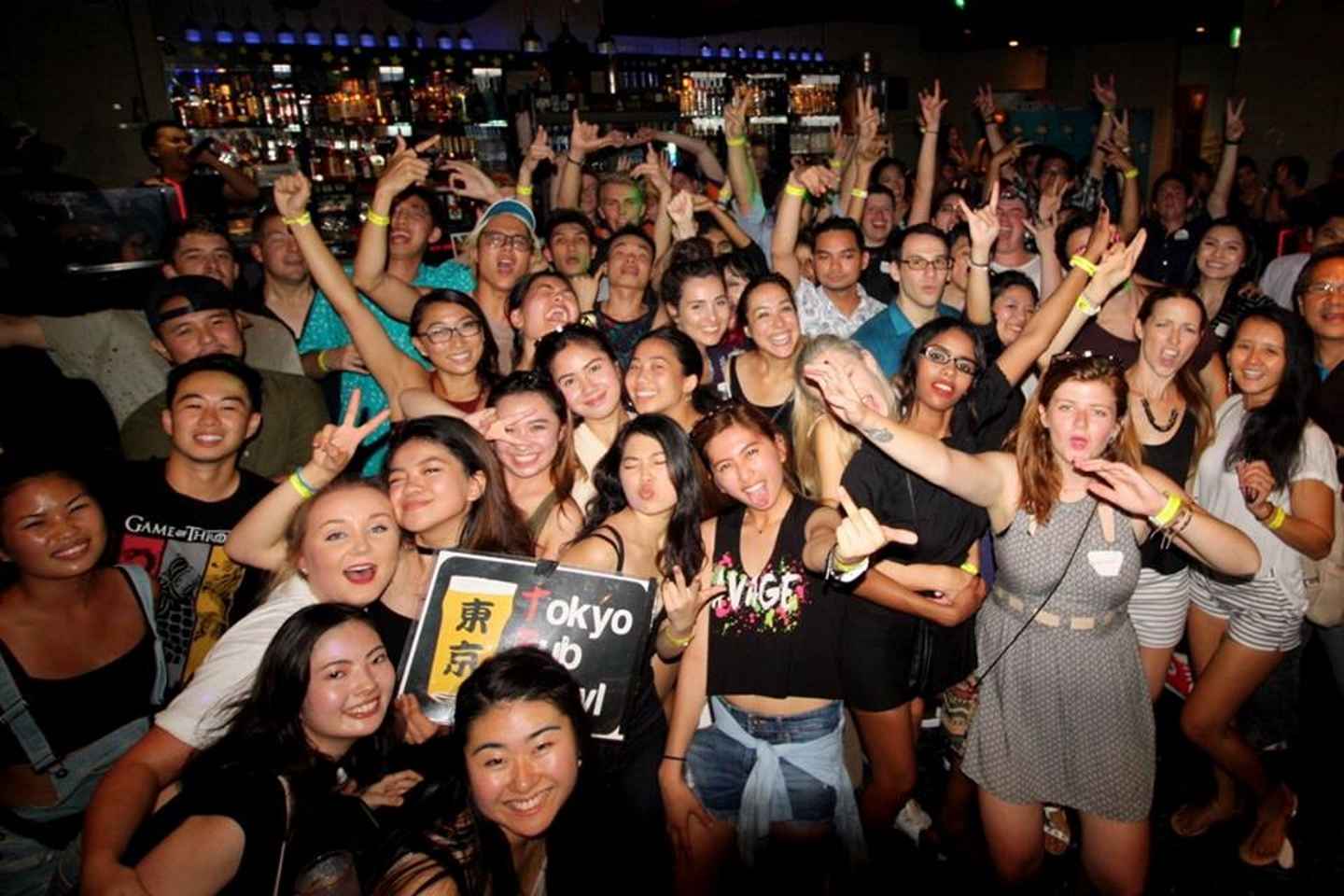 If you want to meet new people, you can always head down at night to Tokyo's numerous watering holes (called izakaya), especially those found in Roppongi, Shibuya or Shinjuku, where they are guaranteed to be filled with boisterous drinkers. Strike up a conversation, or just enjoy the fine sake, beer and finger food. Better still, sign up for a Pub Crawl tour and follow a gang of merrymakers around town, with games and activities to keep all entertained.
Tokyo Pub Crawl

Duration: 5.0 hour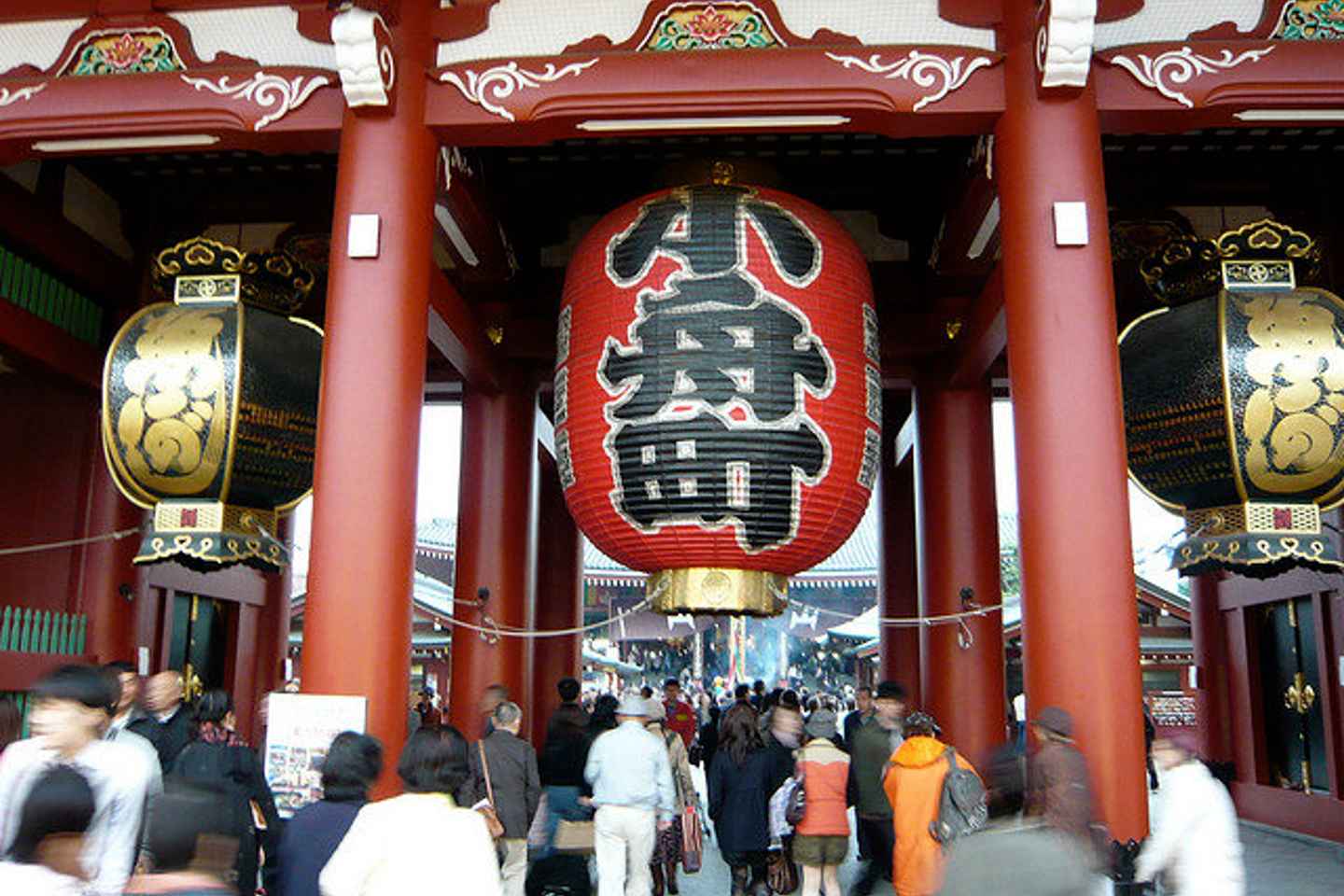 If you pick the right guided tour in Tokyo, not only can you avoid the confusion of crowded public transport, but you will also have a knowledgeable tour guide dispensing interesting facts and trivia about the places of interest. One of the most popular tours in Tokyo is the Temples and Shrines Morning Tour, a half-day trip visiting the most famous religious buildings in the city, such as the Meiji Shrine, the Senso-Ji Buddhist temple and the Imperial Palace. These are great sightseeing spots to be enjoyed alone, contemplating their impact on the Japanese culture.
Tokyo Temples & Shrines Morning Tour

Duration: 4 hour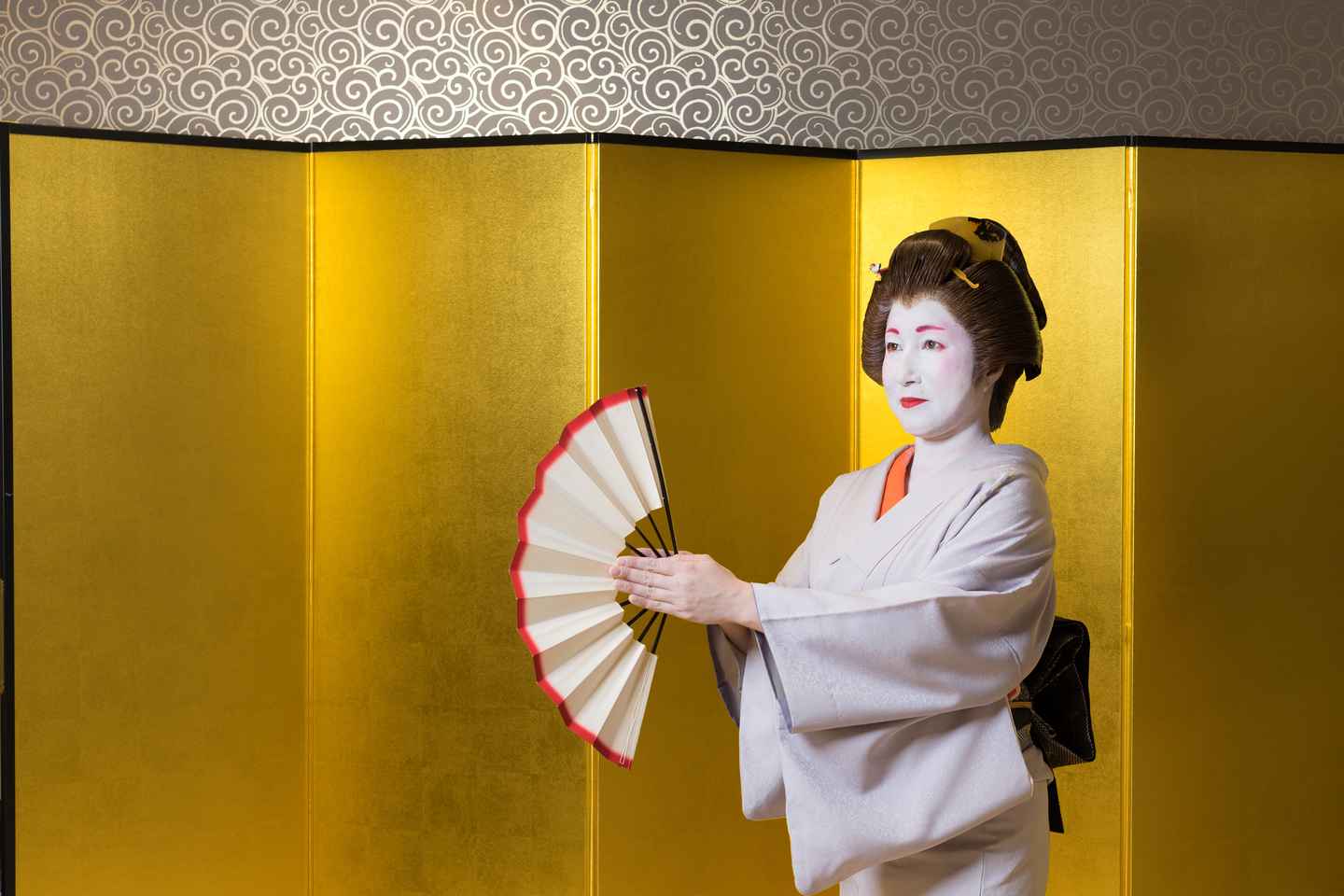 An "ochaya" was historically an exclusive tea house for customers, where they could be entertained by geishas. Geishas are courtesans who study the ancient traditions of art, dance and song and are distinctively characterized by their traditional costumes and makeup. Nowadays, some of these ochayas have opened to the public, who can come in for a geisha performance.
During the performance, geishas will do a traditional seasonal dance, play musical instruments and even recite some haiku poetry. This is a great way to experience Japan's ancient culture and there are many tour operators who sell tickets for such shows.
Geisha Encounter: Cultural Experience at Chaya in Tokyo

Duration: 1.5 hour
You probably want to get a bird's-eye view of the huge metropolis of Tokyo at Tokyo Skytree, the tallest tower in the world, but hate being stuck in the long queues alone. So, beat the crowds by getting a "skip the line" admission ticket to get to the top of the tower with minimal fuss, so you have more quality time to take in the breathtaking views. Go in the evening and the tower will be lit up in different colors, for a great photo opportunity.
Tokyo: Skytree Skip-the-Line Admission Ticket

Duration: 1 day
One great way to escape the crowds in Tokyo is to take a cruise around Tokyo Bay. There are many tour operators offering dinner cruises, where you can enjoy the night skyline of this wondrous metropolis while enjoying some fine dining. Some cruises also include shows on the cruise ship, such as an Oiran show, where traditional courtesans perform their Kabuki-style dance routines. Don't forget your camera on this tour.
Tokyo Bay Cruise with Dinner and Oiran Show

Duration: 2 hours
Pockets of fun everywhere
Tokyo may be gigantic, but there are pockets of fun to be discovered everywhere. Whether you are a culture vulture or a food junkie, you can always find top-rated cultural performances or eateries, all over the city. Public transport is convenient, even though it may take a few trips before you figure out the complicated network. And, you don't really need your friends around in order to enjoy these urban pleasures.
Disclosure: Trip101 selects the listings in our articles independently. Some of the listings in this article contain affiliate links.
Get Trip101 in your inbox
Unsubscribe in one click. See our Privacy Policy for more information on how we use your data